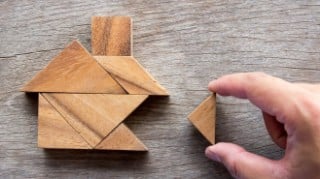 Remortgage Guide
Free PDF guide to remortgaging
Looking to change your current mortgage? This 64-page guide has tips on when you should and shouldn't remortgage, different mortgage types and how to get the top deals. Our free, detailed guide takes you through it all, to home in on the best MoneySaving mortgage for you.
Need reminding of the difference between a fixed and a variable mortgage?
Not sure what the definition of equity is?
Want to know how to boost your chances of being approved for a mortgage?
This guide explains it all, and will give you more certainty when it comes to remortgaging.
For all the latest guides, deals and loopholes simply sign up today – it's spam-free!
Who's the guide for?
This guide is for anyone who already has a mortgage on their home. A remortgage can be for many reasons – maybe you're coming to the end of your current deal, or your deal's no longer right for you. Or maybe you want to try to cut costs, or consolidate debts?
If you're a first-time buyer, see the First-Time Buyers' Mortgage Guide instead.
If your mortgage is your single biggest expenditure, cutting its cost is likely to be your biggest single money saver.
Chapter 1: Why should I remortgage?
The biggest reason is to save yourself some serious money, but it's not the only one. Find out why you should look to remortgage in this chapter.
Chapter 2: Who shouldn't remortgage?
Remortgaging isn't the right option for everyone. There are many reasons why you shouldn't, or won't be able to, remortgage. Check this isn't you before taking the plunge.
Chapter 3: Getting ready to remortgage
Before you start looking at remortgage deals, there are some vital bits of information you need to know before ditching your current mortgage. This chapter gives you the questions you need to ask your current lender and confirm what you need from your new lender.
The coronavirus pandemic has made it likely that the process of remortgaging will take longer than usual.
Chapter 4: Boost your chances of getting the best mortgage
Getting any type of mortgage is tough in these days of coronavirus. You can't rest on your laurels just because you've managed to get a mortgage from a lender before.
Read our top tips on getting yourself in the best possible shape to bag the most attractive remortgage deals on the market today.
Chapter 5: Remortgaging if you're self-employed or a contractor
Find out what additional information you'll need in order to prove you can afford a remortgage when you're not a standard PAYE employee.
Chapter 6: What type of remortgage should you choose?
Do you know your fixed rate from your variable? Or whether you should choose repayment or interest-only? This chapter explains the pros and cons of the different mortgage types available.
Chapter 7: Moving house
If you're moving house, it's not a remortgage you need. But it doesn't automatically mean you need a new mortgage either. If your current mortgage is portable, you might be able to take it with you. This chapter explains what porting is and the checks your lender will carry out before saying yes or no to you being able to move your mortgage with you.
Chapter 8: Don't forget the fees
Doing your sums is really important when remortgaging, as there are likely to be fees for the new mortgage and maybe even some for leaving your current mortgage. This chapter points out all the fees that could be involved so you can make sure the sums stack up.
Chapter 9: How to get the best remortgage deal
This covers going solo (if you're ultra-confident), the three KEY questions to ask a broker and how to find a top broker. Chances are that using the right type of broker will be the best bet for most people, as they can whittle down the top deals quickly and offer you an extra layer of protection if things go wrong.
Chapter 10: Watch out for the hard sell on...
To compensate for lower profits on headline mortgage rates, some lenders have upped prices on associated insurance products. This chapter tells you the insurance policies you might face, the hard sell on, what you should expect to pay, and how to find the cheapest products.
Chapter 11: Quick remortgages Q&A
This chapter covers a few commonly asked questions, like: 'What is the mortgage APR for?' or 'Can I let out my home?'
If you're ready to hunt for a top remortgage deal, head straight for our Mortgage Best Buys tool, where you can compare the top rates and then click through to a lender or broker to get your deal.
For all the latest guides, deals and loopholes simply sign up today – it's spam-free!
How come it's free?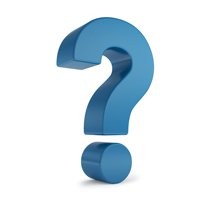 The guide is sponsored by fees-free mortgage broker London & Country. Don't worry, it's had nothing to do with the content, which purely depends on our view of the best way to save money while remortgaging. The guide is written with complete editorial independence and is purely focused on finding you the best deal, and this is enshrined in the contract.
Having said that, L&C isn't stupid. We've been independently listing it as one of the top brokers for several years now (see the Cheap Mortgage Finding guide), so it had a pretty good idea it wouldn't come out too badly.
L&C sponsors the guide because it gets a one-time chance to include its own letter promoting its service when it mails out the guide. Just to assure you, you won't be sent any follow-up advertising, marketing or any of that malarkey.
In the trade, this is known as a payment for 'lead generation'. In this case, that means L&C pays for the publishing, printing, posting and a small fee to help this site. See more about this site's ethical financial stance.
Are there any more guides?
Yep! As well as all the online guides on this site, there are a selection of special PDF downloads:

This is for people looking to take out a mortgage for the first time.
Get the full PDF guide: Mortgage Guide.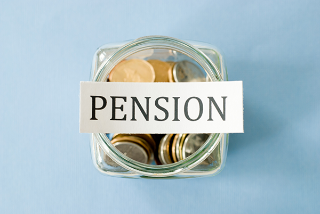 Our detailed 40-page PDF guide takes you step by step through how it works, whether income drawdown or annuities win, the tax situation and more.
Get the full PDF guide: Taking Your Pension.

This is a free 40-page PDF booklet supported by Mind, Rethink, and others.
Get the full PDF guide: Mental Health & Debt.
For all the latest deals, guides and loopholes simply sign up today - it's spam free!