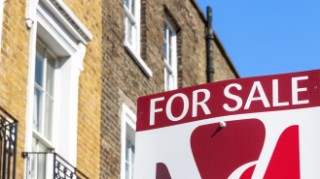 How to sell your property
Including tips on estate agents and getting the best price
Sometimes the task of selling your home can feel as big as the property itself, and coronavirus has only added another layer of complexity – including the possibility of 'virtual' viewings. In this guide, we'll discuss getting your home valued, the costs of selling, comparing estate agents and getting the maximum price.
This guide is all about selling the property you're living in now. If you're looking to sell a buy-to-let property, there may be some tax implications (such as capital gains tax) which we won't run through here. For more information on this, see the HM Revenue & Customs website.
Stop! Still in your mortgage term?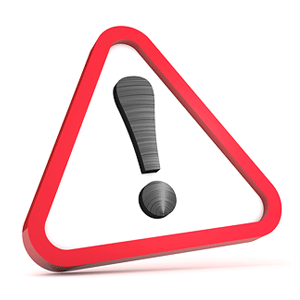 If you're STILL within your existing mortgage term, it's important you check which fees you'll be liable to pay by moving. If you're on your lender's standard variable rate (SVR) – what your mortgage reverts to when a deal such as a fixed-rate period ends – then you're fine, you can think about moving.
If your mortgage is 'portable', you're also fine (as long as your lender's happy with the new property and the price and you pass affordability tests). Your existing mortgage moves with you at no extra cost and when that deal comes to an end, you can remortgage on your new property – see our Porting your mortgage guide.
But if it's not portable, you may face early repayment charges. These are often between 1 and 5% of the remainder of your mortgage debt, making moving very expensive.
Example: A 2% early repayment charge on a £226,000 property would be £4,520
So, first find out how long you've left on your current deal and how much it'll cost to free yourself – see our 'Ditch your fix?' calculator. If it would be too expensive, it's worth holding off and ensuring you're ready to go as soon as the deal ends. For more on fees, see our Remortgaging Cost guide.
Spruce up your home to max the price

Even the best-kept properties show signs of wear and tear. So before you do anything else, it's best to sort these out to give yourself the best chance of selling your property ASAP for the maximum price.
Clean up the property's exterior
First impressions matter, so spruce up your property from the outside in. Some top tips, which don't cost much, but could add value:
Mow the lawn
Clean your windows
Get your front door and driveway spick and span
Sort out the interior

Simple tasks such as tidying and decluttering – which could even make you some cash – can make your home more sellable. Ensure any features that first attracted you to the property are visible, make it less personal to you to encourage viewers to see themselves there, make certain each room clearly shows its purpose and hang up mirrors, especially in small areas like hallways, to add light and the illusion of space.
You'll need to do your sums to work out what's worth spending money on to up the property's value and what would just be throwing cash in the trash. For example, kitchen renovations are expensive (costing on average £8,000), but a lick of paint and replacing cabinet handles with shiny new ones is easy and cheap.

Typically, a completely new kitchen will increase your property's value by about 4-6% and a new bathroom by 2-3%. Remember, some people want a doer-upper, so making a room your version of perfect may not be the best way to sell. However, if there are structural issues, prioritise these over any cosmetic changes as they'll be a huge deterrent to buyers. Forumite Marcus (an ex-estate agent) said:

In my experience decor makes only a little difference to the end price (within reason). However, decor does make a big difference to how quickly you sell.

For all the latest deals, guides and loopholes simply sign up today - it's spam free!
Get your home valued

Once you've got your property looking its best, you need to get it valued.
It's imperative to research thoroughly at this stage as getting it wrong could leave your home on the market for a long time, or it could sell way below the market price.
1. Check online first

Before you get an estate agent through the door, check sold house prices in the past 12 months with online agents such as Nethouseprices, Rightmove and Zoopla to give you a rough idea – see our Free house price valuations guide for more.

Compare your property to those of a similar size and spec. You can do this pretty accurately with Rightmove, which shows the original property adverts (including photos) at the point of sale. Be realistic and don't let stubborn pride about the state of your property cloud your judgement and lead to overpricing.

Having a clear idea of sales in the recent past helps you value your home accurately. Looking at those currently on sale helps you value your home competitively. Remember: very few properties sell for the asking price – hopefully yours will go for more, but don't be disappointed if it sells for less.

2. Get estate agents in

Once you've done your research, have at least three agents value your home (never reveal the values other agents have given as it could skew their answer). Don't worry if you don't want to use an estate agent for the actual sell – you're not committed to using any of them.

To get the most balanced view, it's worth asking different types of agents for valuations: a big high street chain, a small local one and an online one. And get them to bring paperwork on sold prices in the surrounding area.
If agent 1 values your property at £200,000, agent 2 at £230,000 and agent 3 at £300,000, the most realistic value would be £250,000.
It's perfectly normal for valuations to be diverse. MSE Jo N said the highest and lowest values she received differed by a whopping £100k.
In cases like this, opting for something in the middle should give you the most sensible option.
Remember: this is an estimate of what your home should be on the market for and it's up to you to decide on price. Some estate agents will inflate asking prices to get the sale and in the hope of a big commission, so might not be working in your favour. However, if they have valued it too high and there is no interest, they may later suggest a price cut.

It's important you price your home realistically. Ask for too much, and you won't get any interest. Ask for too little and you won't get the full value. If all goes well, you'll have a number of interested buyers, which allows enough competition to drive the price up anyway.

If you need to sell your property quickly, drop the asking price to about 90% of the market value. It's a much more cost-effective way than simply waiting to sell at the original asking price or using a quick house sale company, which pay on average 75% of market value.

The value of a property won't always match up to the price. For instance, the number of bedrooms, size and location affect the value, but other elements (like the time of year you sell) affect the price.

According to property advice website The Homeowners' Alliance and online estate agent Emoov, the market tends to slow in the run-up to Christmas and during the summer holidays, meaning many sellers are forced to drop the asking price. The best times of year to sell are the start of the year, spring or early autumn. Bear in mind national and international events such as election results, Brexit and coronavirus hugely affect the economy, and so can impact property prices.

New rail links and being within the catchment area of good schools help increase the price, as do local amenities such as a nearby Waitrose (the closer you are, the higher your house price, known as 'The Waitrose Effect').

Of course, there are aspects which negatively impact the price which you might not be able to do anything about – see MSE Guy's blog on how a neighbouring Nando's nearly cost him his mortgage.

While taking the highest offer might seem like the obvious choice, consider who's chain-free, can move the quickest and is least likely to pull out.

Buyers who've already sold their properties and first-time buyers are the safest options, with buyers who haven't yet sold theirs at the opposite end of the scale. Try to get a sense of who you'll have the easiest relationship with – buying and selling houses is stressful enough without being at loggerheads with your buyers.

Also try to gauge how good their financials are – you don't want to sell to someone who hasn't got the money to back up the sale. Ask yourself how easy it will be to contact them. Being in touch directly rather than via solicitors is a huge plus as it will save time.
How to advertise
There's no right or wrong way to sell your property; the best way will depend on your circumstances. For example, if you're time-poor or don't feel comfortable showing strangers around your home by yourself, it may be best to use an estate agent – even if it does come at a higher price.
However, if you're perfectly happy doing most of the work yourself, you can bypass an estate agent all together and save yourself some serious cash.
Worried about coronavirus contamination? Many estate agents can set up 'virtual' viewings for prospective buyers (effectively a video of the inside of your home), meaning you might be able to secure an offer on your home without the bidder having even taken a step inside...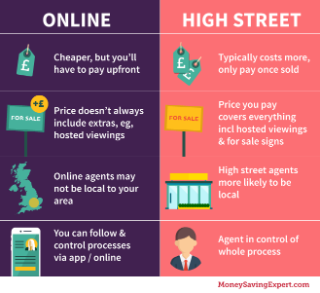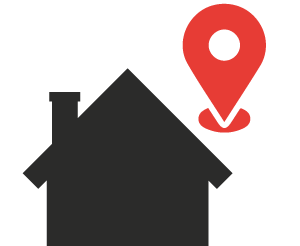 High street agents and fees
Despite online estate agents becoming more popular over recent years, high street estate agents are still used the majority of the time. In general, their services are more complete, with energy performance certificates (EPCs) and hosted viewings included as standard. But...
Traditional high street agents are much pricier than online agents. However, you only pay a percentage of the agreed sale price – typically 0.75% to 3% – once the property has been sold, so you don't lose money if it doesn't sell.
Find out which are the busiest and most experienced agents nearby, check the local paper if you have one in your area and go online to see which agents have the most listings. Ask them how many properties they've sold in your area over the past three months and what they charge.
Personal recommendations are always valuable and having a presence on the high street also means potential buyers will see your property advertised in the office window.
Quick tips
High street agents charge a percentage of the agreed property sale price, typically 0.75% to 3% + VAT. So if you sold a property for £226,000 (roughly the UK average), it could cost you between £2,034 and £8,136 (total cost incl VAT). The Homeowners' Alliance suggests you aim for 1% + VAT, which in this instance would set you back about £2,712.

Don't accept your chosen agent's first commission rate offer – always haggle. A number of our forumites have successfully haggled estate agent rates. One advised:

Be polite. Be friendly. Be firm. And be willing to give in if you really want to go with a certain agent and they won't budge.
- LateStarter

There are two different types of agency contracts: sole and multi. Sole agency contracts – where only one agent markets your property – are usually cheaper. As it can take longer with just one agent, it's worth writing a timeframe into the contract after which you can advertise with others if the first one's not managed to sell your property – this is usually around six to eight weeks.

While some say multiple contracts make it easier to sell, having more than one agent advertise your property will mean it appears multiple times on sites such as Rightmove and Zoopla, which can make you appear desperate. Let buyers smell this desperation and they're more likely to submit low offers, and with commission rates so high, you may find agents encourage you to accept a lower price.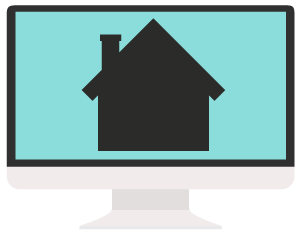 Online estate agents and fees
If you're happy to do some of the legwork yourself, using an online agent is a cheaper option. Online agents all used to charge a one-off fee upfront, but most have now moved to the 'no sale, no fee' model. They charge anything between £99 and £1,695 – which means you could make a saving of more than £6,000 over traditional high street agents if selling a property priced at the UK average of £226,000.

Of course, exactly how much you save depends on the size of your property etc.
Quick tips
The charge can be for a basic package, only meaning you may have to pay for costly extras. Before you start the process, think carefully about everything you want from an agent and check what is included in the one-off fee.

You may be charged a lower fee, but unlike a traditional high street agent, some charge upfront. This means you could pay whether you sell your property or not – and some argue this means there's no incentive for online agents to go the extra mile.

To help you choose the most appropriate agent for you (both online and high street), see The Homeowners' Alliance tool, as well as All Agents and Trustpilot for user reviews.

Although not on the high street, all the online agents we spoke to said you'd be assigned a local property expert to conduct the initial valuation. Exactly how local they are depends on the agency you choose and where you live, so make sure you check before you sign up.

Unlike high street agents, you'll need to pay extra for hosted viewings (some don't offer them at all), but the online agents we talked to said that the majority of sellers prefer to host their own viewings anyway.

If you have the flexibility to conduct the viewings yourself, then do it. However, if you're doing it alone, make sure to tell someone what you're doing and call them when it's finished.
Who are the online agents?
Here's a rundown of some of the top online players at the moment in alphabetical order:
Not the most well known, but one of the cheapest online estate agents, Doorsteps says it covers 95% of the UK. It offers a 24-hour hotline, free property valuation, property site listings, an account manager and weekly reports as part of its £99 'basic' package.
The local agent will carry out the initial valuation and, if you choose the 'complete' package, it will also take the photos, draw up the floor plan and send a draft of the ad by the next working day. It doesn't have an app.
Fee: Basic package £99 upfront. The second option costs £199 and also includes professional photos, a 2D floor plan and full property description. An EPC costs an additional £72. The priciest package costs £999 and includes a 'for sale' sign and premium site listings.

The ad: Appears on all major property sites including Rightmove and Zoopla. Remains up until the property is sold or taken down by the seller. Can be reinstated for free up to four weeks after being taken down.

Hosted viewings? £400 for unlimited. £60 for assisted viewings (you're there too) or £100 per hour for an open house.

'For sale' sign? Not included on standard packages. £60 extra.

Contact: www.doorsteps.co.uk, 0208 012 8566.
Perhaps the most well known of the lot, Purplebricks is also the most expensive. It covers the whole of the UK and is the only online agent we found that has its own app, available on iOS and Android. The package includes a property expert to cover the sale from start to finish, professional photos, a floor plan, full description, ads on all major property sites and a 'for sale' sign.
Fee: You can choose to pay up front or pay when sold, both cost £999 (or £1,499 in London and the surrounding areas). Premium listings on site (meaning you'll show up in more searches, have more thumbnail photos on your listing and appear in a green box at the top) cost £125 extra. If paying when sold, you must use Purplebricks' own conveyancing service, otherwise you'll have to pay a £300 "unlocking fee".

The ad: Appears on all major property sites including PrimeLocation, Rightmove and Zoopla. Remains up until the property is sold. If you've opted for deferred payment, you must pay after 10 months, even if the property's not sold, but the ad will remain up.

Hosted viewings? £300 unlimited (£399 in London).

'For sale' sign? Included.

Contact: www.purplebricks.co.uk*, 0800 810 8008.
Strike (formerly Housesimple) is a digital-first estate agent that allows people to sell their homes for free via a mobile app in the north of England.
Rather than charging commission or upfront fees for selling homes, Strike earns referral fees from no-obligation selected services provided to sellers and buyers such as mortgage, conveyancing and insurance advice. The agent provides a full-service offering, helping buyers and sellers from listing to completion.
Strike is the evolution of Housesimple, one of the UK's first online agents, and is available in Yorkshire, the North West and Tyne Tees regions. The service will be rolled out across other regions in the coming months.
Sellers will receive local expert valuations, photos and floorplan, negotiations and sales progression, and the support of a dedicated team from valuation through to completion.
Fee: None. EPCs cost an additional £90.

The ad: Rightmove, Zoopla, Primelocation and other listings are included. Remains up until the property is sold or for six months, whichever's sooner, though you can re-list the ad for free.

Hosted viewings? £549 for unlimited viewings. There is also a £50 key-holding charge.

'For sale' sign? Included.

Visit strike.co.uk to find out more.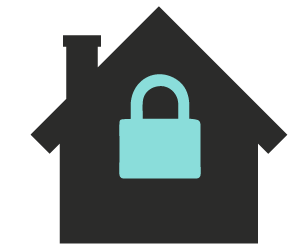 While it's probably the most labour-intensive option, private selling would give you the biggest savings.

One downside to private selling is that you can't advertise on PrimeLocation, Rightmove or Zoopla, so unless you already have a private buyer lined up, you need to advertise your property yourself. Use your local press if possible and noticeboards and/or online marketplaces such as HouseWeb* (£349-£549) or TheHouseShop* (free), where you can create your own advert and liaise directly with buyers.
You could even try your luck on Facebook – especially if you're a member of a local network – or post your ad on Mumsnet via your 'local' page. If you've any questions, you can email Mumsnet for help.
Quick tips
You'll need to host your own viewings, but this can tip the scales in your favour. You're the expert in your own home so can tell prospective buyers exactly what it's like to live there. However, don't ignore the safety risk of inviting strangers into your home. If you'll be conducting the viewings alone, tell a neighbour or friend first so they're aware and call them once you're done.
For all the latest deals, guides and loopholes simply sign up today - it's spam free!
Find a conveyancer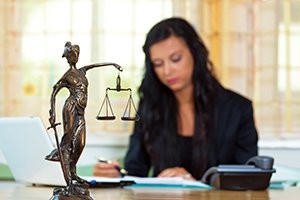 Conveyancing is the legal process that sees the transfer of a property from one person to another, and requires a solicitor or a licensed conveyancer.
Solicitors and conveyancers are fully qualified and insured to handle property sales. They do all the legal paperwork, Land Registry and council searches, draft the contract and handle the exchange of money. The primary difference is that conveyancers are specialist property lawyers.
You don't have to go with the solicitor or conveyancer your estate agent suggests – they'll most likely have some kind of commercial arrangement in place which could end up costing you more.
Fees for solicitors and conveyancers vary. According to the Homeowners' Alliance, they can cost between £500 and £1,500 for the legal fees alone.

On top of this you'll have to pay for:

Title deeds – proof you own the property, normally held by the Land Registry (£25).
Property fraud fee – protects your property from being sold or mortgaged fraudulently (£10).
Transferring ownership – a fee paid to the Land Registry on completion (£200-£300).
Bank or telegraphic transfer (CHAPS) – unless you're remortgaging with the same lender, your funds are transferred to your bank (£20-£30).
Money-laundering checks – checking the buyers are who they say they are (£8 per person).
Searches – to check whether there are any local plans for development or problems (£250).

As with estate agents, you can now look online for conveyancing services. They market themselves as cheaper than their high street counterparts, but most likely you won't have a single point of contact as many run a call centre-type service.

Check reviews of online and high street conveyancers and solicitors and if you know someone who's moved in the past year, ask them if they'd recommend their solicitor. It's important to hire someone you're happy to work with as you'll most likely have a lot of contact with them. Going with a bad solicitor could really slow down the selling process and risk your sale falling through, so it's worth doing your research.
Ask your solicitor or conveyancer for a full breakdown of costs to check what's included in the quote and compare prices.

To speed up the long process of selling your property, it's worth lining up a solicitor before you put it on the market. See our House Buying guide for more on finding cheap conveyancers.
There's more to selling your home than valuations and estate agents. Regardless of whether you sell with an agent or privately, you must have a solicitor or licensed conveyancer and an EPC. You may also need removal services once it's time to vacate the property.
All this can add up – see below some estimates of cost:
Other costs to expect
| TABLE_CELL_STYLE | PRIVATE SELLING | ONLINE AGENT | HIGH STREET AGENT |
| --- | --- | --- | --- |
| Agency fees | £0 - £395 | £99 - £1,695 | £2,034 - £8,136 |
| Conveyancing fee | £500 - £1,500 | £500 - £1,500 | £500 - £1,500 |
| EPC | £35 - £120 | £35 - £120 | £35 - £120 |
| Removals | £400 - £1,200 | £400 - £1,200 | £400 - £1,200 |
| TOTAL | £935 - £3,215 | £1,034 - £4,515 | £2,969 - £10,956 |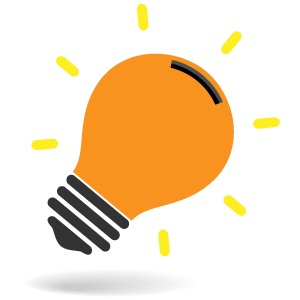 An energy performance certificate (EPC) rates a building on its energy efficiency, from A (highly efficient) to G (inefficient). Each certificate is valid for 10 years.

Prospective buyers look for efficient energy ratings, which range from A to D, as poor ratings mean costly heating bills. See our Housing and Energy Grants guide to find free cash to improve your home's efficiency before you sell.
Don't know if your EPC's in date? Check the EPC Register.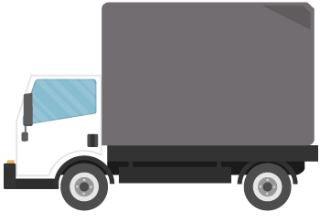 Removals
When you're ready to look at removals, the wheels of selling your home will be fully in motion and soon, so too will your belongings. As the average cost can be anything from £500 upwards, you could save yourself a hefty chunk by DIY-ing if you can.
Factors that affect the price of removals include:
Size of van (volume of belongings)
Distance between pick-up and destination
Time of day and time of year
Who does the packing (you or removal firm)
Packing materials
Special and/or fragile items
Restricted access/difficult entry
Get a few firms to give you quotes then ask your chosen company to break down the costs so you can check if there are ways you could save, such as doing the packing yourself.
Final bills
Final energy and water bills can come as a bit of a nasty shock, especially if you've been on estimated bills. If your energy firm has underestimated your usage, you could get hit with a hefty bill. Keep a record of your final gas and electricity readings, and always have a contingency fund for instances like this.
And don't forget niggly extras such as redirecting your post, which costs £34.
Selling to buy advice
If you're selling your property to move abroad or rent, you're all done and dusted. But for those of you selling to buy another property, to be taken seriously, you need to get your current property on the market, pronto!
The most attractive buyers (in order) for your property are: first-time buyers, those who've already sold, followed by those who've got their property on the market.
In terms of selling one property and buying another, the process usually pans out like this:
Look at areas/properties you like
Go to visit some
Find one you like
Realise you won't be taken seriously unless your home is on the market
Rush to get your home on the market
Simultaneously look at properties while people look at yours
Hopefully have an offer accepted on yours so you can...
... place an offer on the one you like
In our Buying a Property Timeline guide, you'll see that buying a new property can usually take anything from six weeks to eight months, so be sure to factor that in.
Unsurprisingly, as well as being incredibly stressful, bear in mind that buying a property is very costly – and not just the selling costs mentioned above.
Mortgage fees – arrangement/booking fee (£0 - £2,500) and exit fees, early repayment and new home loan charges. See our Porting your mortgage guide for a full breakdown.
Deposit for the new property – see our Mortgage Deposit Calculator.
Surveys/valuation fee – homebuyer's report £400 - £700 (depending on survey type). Valuation is for lenders to check how much your property is worth, £300 - £400. This varies by lender and property value and is for the lender's purposes only. You can generally upgrade to a homebuyer's survey, or you could go for a full structural survey.
Searches – local, drainage and environmental searches check to see if there's anything you need to be aware of, such as building control issues or nearby road schemes.
Solicitor/conveyancing fees – covers all the legal work associated with buying a house, £500 - £1,500.
Stamp duty – payable to the Government on properties over £125,000. See Stamp Duty Calculator for full details.
Bank transfer – £25 - £30.
Land Registry fee – to transfer its register entry into your name, up to £500.
For anything else you may have forgotten (or blocked out) since you bought your current property, see our 50+ House Buying Tips guide.
This is the first incarnation of this guide. Please give us feedback, suggest improvements and share your tips in the How to sell your house forum thread. Thanks to David Hollingworth from mortgage broker London & Country* for fact-checking the guide.