Universal Credit
You could be due £1,000s if you're eligible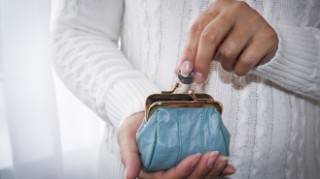 Universal credit is a new form of benefit designed by the Government to support people who have a low (or no) income with their basic living expenses and housing costs.
It was introduced to simplify the welfare system, but many households will get less under universal credit. Plus, tens of thousands of already vulnerable people have been left in rent arrears due to the minimum five-week wait (previously six weeks) for the first payment.
This all means there's a lot to get your head around so we take you through the process and explain what universal credit is.
Plus, urgently check now if you're entitled to benefits - wait until the system's changed and you could get much less.
Urgent.

Check NOW if entitled to benefits - if you wait until the system's changed you could get MUCH less

If you're one of millions entitled to the six benefits (income support, income-based jobseeker's allowance, income-related employment and support allowance, housing benefit, child tax credit and working tax credit) that will morph into universal credit who isn't claiming, you won't just lose out by not getting the cash itself.

That's because many will be worse off under the new universal credit system, which is being rolled out gradually. If you're already claiming benefits when it hits your area - and you were getting more than universal credit pays - you'll get a top-up on your universal credit so it matches it for anything from a few months to many years.

But you WON'T get the top-up if you weren't claiming when the new system comes to your area.

To show the scale of the problem, the Institute for Fiscal Studies says 3m+ households will get lower payments from universal credit at an average £1,800/yr loss - see below for examples of how it could work for you.

Therefore it's vital to check if you're eligible for benefits ASAP. Plus, this handy postcode checker shows when universal credit will come to your area to help you plan (though for some universal credit is already in place).
This is the first incarnation of this guide. Please give us feedback, suggest improvements and share your tips in the universal credit forum thread.
Thanks to Wendy Alcock of Entitledto for fact checking the guide.
Join the MSE Forum Discussion