Universal Credit
You could be due £1,000s if you're eligible
Get Our Free Money Tips Email!
For all the latest deals, guides and loopholes - join the 12m who get it. Don't miss out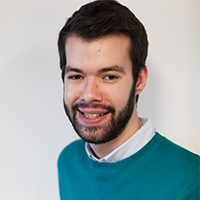 Sam | Edited by Johanna
Updated July 2018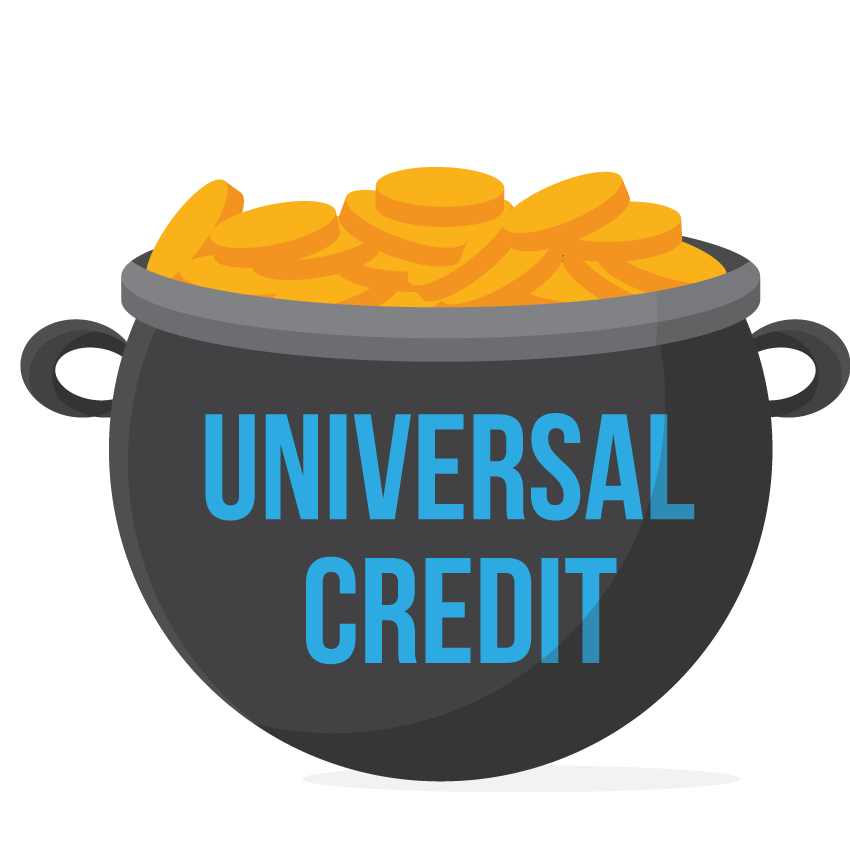 Universal credit is a new form of benefit designed by the Government to support people who have a low (or no) income with their basic living expenses and housing costs.
It was introduced to simplify the welfare system, but many households will get less under universal credit. Plus, tens of thousands of already vulnerable people have been left in rent arrears due to the minimum five-week wait (previously six weeks) for the first payment.
This all means there's a lot to get your head around so we take you through the process and explain what universal credit is.
Plus, urgently check now if you're entitled to benefits - wait until the system's changed and you could get much less.
In this guide
Urgent. Check NOW if entitled to benefits - if you wait until the system's changed you could get MUCH less
If you're one of millions entitled to the six benefits (income support, income-based jobseeker's allowance, income-related employment and support allowance, housing benefit, child tax credit and working tax credit) that will morph into universal credit who isn't claiming, you won't just lose out by not getting the cash itself.
That's because many will be worse off under the new universal credit system, which is being rolled out gradually. If you're already claiming benefits when it hits your area - and you were getting more than universal credit pays - you'll get a top-up on your universal credit so it matches it for anything from a few months to many years.
But you WON'T get the top-up if you weren't claiming when the new system comes to your area.
To show the scale of the problem, the Institute for Fiscal Studies says 3m+ households will get lower payments from universal credit at an average £1,800/yr loss - see below for examples of how it could work for you.
Therefore it's vital to check if you're eligible for benefits ASAP. Plus, this handy postcode checker shows when universal credit will come to your area to help you plan (though for some universal credit is already in place).
This is the first incarnation of this guide. Please give us feedback, suggest improvements and share your tips in the universal credit forum thread.
Thanks to Wendy Alcock of Entitledto for fact checking the guide.
What is universal credit?
Universal credit is a new monthly benefit that replaces (or soon will) six means-tested benefits: income support, income-based jobseeker's allowance, income-related employment and support allowance, housing benefit, child tax credit and working tax credit. It's designed for people both in and out of work.
Universal credit was first proposed back in 2010 by the then Work and Pensions Secretary Iain Duncan Smith with the hope that this would simplify the system and make it easier to claim.

In most areas, Universal Credit is paid monthly, rather than the usual weekly or fortnightly that many existing benefits are being paid. In Scotland and Northern Ireland, there are some differences to this.
Scotland
If you live in a Universal Credit 'full-service' area (an area where universal credit's full service has been rolled out) in Scotland, you can choose to be paid twice a month - speak to your work coach if you're already claiming. If you're making a new claim you'll receive a notification after your first payment, asking you how you want to be paid moving forward.
Northern Ireland
In Northern Ireland, you'll automatically be paid twice a month. If you'd rather be paid monthly, you can request this of your work coach.
Here's a brief rundown of what each of the six benefits that universal credit encompasses of help with, to give you an idea of who might be able to claim the new benefit...
Income support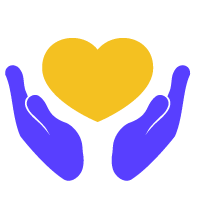 This is paid to people who are not expected to look for work, for example, carers or lone parents with children under the age of five.
Housing benefit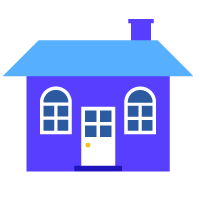 Housing benefit is help for those on a low income who struggle to pay their rent. While it can't be used to help with your mortgage costs, some other benefits may. Citizens Advice has some guidance on how to get help with these.
In social housing (from a council or Housing Association) you'll get a reduction in the amount of rent you pay.
In private rented properties you'll be given the cash to pay your rent yourself.
Ensure you put a claim in for Council Tax Support
If you claim housing benefit then your application will automatically include council tax support. However, it's NOT automatic under universal credit.
This means when you move to universal credit you must remember to make a separate claim to your local council for council tax support.
Use the Gov.uk local council finder to find contact details for your local authority so you can ask them what council tax support scheme exists in your area.
Income-based jobseeker's allowance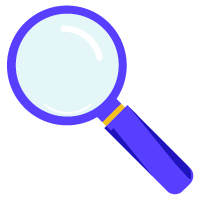 Given to those looking for work if their household is on a low income. It's paid for as long as you show you are trying to find a job. (Note that this is a separate benefit to contribution-based jobseeker's allowance).
Income-related employment and support allowance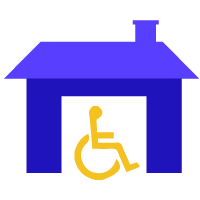 This is paid if you are sick/disabled, your household is on a low income and you are unable to work, or have limited capacity to work. You will need to pass a capability for work assessment.
Child tax credit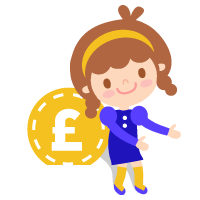 This is paid to anyone who has children aged 16 or under (under 20 if in education or training) and anyone whether working or not can apply to get them.
Working tax credit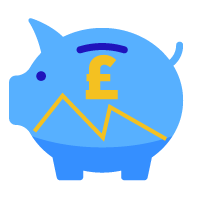 This is paid to support those in work but with a low income.
It's paid via the tax office and anyone who works over the minimum hours for their circumstances can apply to get them.
What about other existing benefits?
Only the above six benefits have been/are going to be replaced by universal credit. There are many others which will not be affected. This includes child benefit, state pension, disability living allowance/personal independence payment and statutory maternity pay amongst others.
For more information and to work out if you're eligible for any of these, see our Benefit Checker guide.
Who can get universal credit?
Whether you're eligible for Universal Credit at present depends on where you live and your personal circumstances. Universal Credit is being introduced in stages across the UK. Once your postcode has moved onto universal credit, you'll no longer be able to make new claims for the benefits that it replaces (for example Housing Benefit). The rollout is expected to be completed for the whole of the UK by December 2018.
You can use this handy postcode checker to see when it's expected to reach your area. You can also check the Government's own guidance here (and here for Northern Ireland) to see what areas are soon to get it, but be aware that things do change so the tool will be the most up-to-date source of information.
The Government's current plan is that existing benefits claimants won't be moved onto universal credit until at least 2019, unless there's a change in circumstances.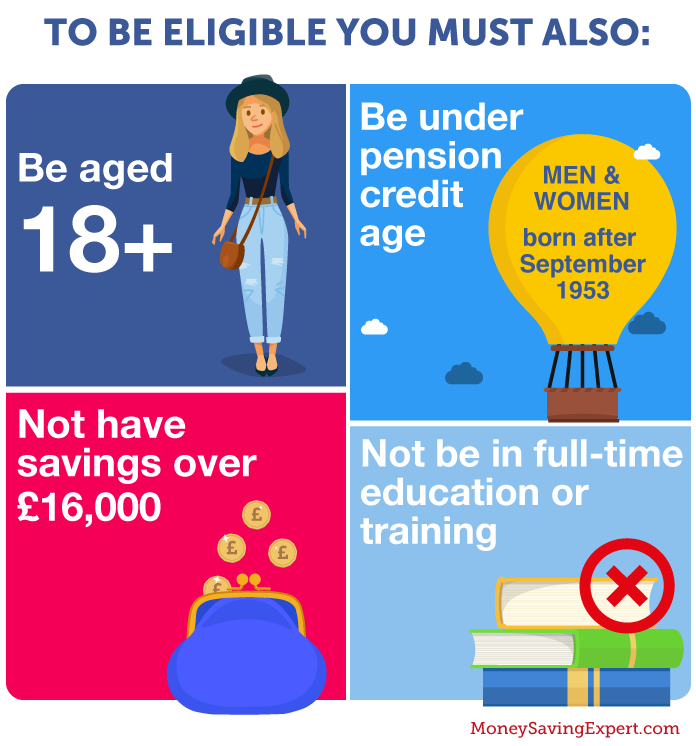 In addition, it's also a means-tested benefit. This means that the amount of income and savings you have will affect your eligibility and how much you might be entitled to. Eg, you'll get less universal credit if you have savings over £6,000 or earn enough money to cover your basic living costs.
If you live with your partner you'll need to make a joint claim as a couple. Your partner's income and savings will be taken into account, even if they aren't eligible for universal credit.
If you fulfil the basic criteria above then the best way to confirm your eligibility and also get a guidance on how much universal credit you could get is to use our 10-minute benefits check-up.
Quick questions
I'm already claiming one of the benefits but I'm having a 'change of circumstance' as I am getting married, will I be switched over to universal credit sooner?
While the timescales in the above postcode checker are for new universal credit claimants, existing benefits claimants will not be moved onto universal credit until at least 2019 (subject to any delays the Government may decide on between now and then) UNLESS they have a 'change of circumstance' or they choose to be moved.
Annoyingly, the Government has not published a list of what is considered a change of circumstance - although it's likely to be anything that affects your eligibility for universal credit. Entitledto has published a list of what could count as a change of circumstance.
Unless the Government decides to delay it, existing benefits and tax credits claimants who do not have a change of circumstance will then start to be moved over to universal credit at some point between July 2019 and March 2022.
Can I claim universal credit if I have claim childcare vouchers or am on the new tax-free childcare scheme?
Tax-free childcare is a new Government-backed scheme which helps parents with the costs of childcare. Unfortunately, parents can only receive childcare help from this scheme OR from tax credits and universal credit.
This means that if you're claiming tax-free childcare, you cannot also make a claim for universal credit (or tax credits), even for the non-childcare elements. You can, however, switch between the schemes if one has more of a benefit to your cirumstances.
Childcare vouchers are a different kettle of fish. You can claim both childcare vouchers AND tax credits or universal credit. You must consider that you can only get childcare help through universal credit (or tax credits) for your actual childcare costs, which means you must deduct the value of your vouchers when making your universal credit (or tax credits) claim.
The Low Income Tax Reform Group offers more guidance on how this could work for you.
Get Martin's Free Money Tips Email
For the latest MoneySaving tips, join the 12m who get the weekly email.
Here's how much you'll get
It's very difficult to give you an exact answer to this. For something that claims to be so simple, the way universal credit is calculated is actually quite complicated and there are three steps used to work out how much you'll receive.

Step 1: Work out your maximum entitlement
For everyone there's a standard allowance - currently up to £498.89/mth - although it's dependent on your age and relationship status.
You'll then get additional allowances added on:
Child element
You can only make a new universal credit claim if you have up to two children. Max entitlement: £277.08 for child one if born before 6 April 2017 (£231.67 if they were born on or after this date), £231.67 for your second child, more for disabled children.
There are some exceptions (for example if you're renewing a claim that expired in the past six months), so make sure you read the full guidance so you know what you may be entitled to. You can also contact the universal credit helpline on 0800 328 5644.
If you're making a brand new claim and you have three or more children you won't be able to get universal credit, and will have to apply for child tax credit and housing benefit.
Childcare element
You can get help towards up to 85% of your childcare costs. Usually, you (and your partner if you live together) need to be working or have a job offer to qualify. Max entitlement: £646 for one child, £1,108 for two or more.
Disability element
You'll be eligible if it's determined that you have a 'limited capability for work and work-related activity'. Max entitlement: £328.32.
Carer element
If you provide a significant amount of care to someone with a disability. Max entitlement: £156.45.
Housing element
Provides help towards your housing costs (whether in social housing, privately renting or paying a mortgage). Max entitlement dependens on your age and circumstances.
As this is where it starts to get complicated, the best way to see if you're entitled to additional payments is to complete our benefits checker.
Step 2: Reduce your total allowance if you have any income or savings
This will include:
Earned income
This may be from a job or self-employed work. If you have children or are disabled you can earn up to an amount called a 'work allowance' before your payment starts to be reduced. This is £198 per month if you get help to pay your housing costs, or £409 per month if you don't. And for every £1 you earn (which is above your work allowance if you have one), your universal credit will be reduced by 63 pence.
Savings
This may be in a bank account. If you have less than £6,000 you'll have to declare it but it won't affect your universal credit entitlement. Between £6,001 and £16,000 will affect your universal credit amount while anything more than £16,000 will stop you getting universal credit.
Other income including benefits or pension
For every £1 of other income you receive your universal credit payment will reduce by £1 (excludes some benefits eg, child benefit, disability living allowance, personal independence payment and war pensions).
Step 3: Take into account anything else that could affect you
Your final universal credit entitlement is then worked out using anything else that could affect you. This could include any sanctions (when your benefits are stopped for a set period of time) you have or benefits over/underpayments.
It'll also take into account the benefits cap. This is the total amount of benefits (some are excluded) your household can receive in a year. In London this is up to £23,000 for couples and families (£15,410 for single people without children) while outside of London it's up to £20,000 (£13,400 for single people without children).
Of course, the easiest way to work out how much you'll get is to use our 10-minute benefits checker which'll also inform you what other benefits you may be eligible for.
So how could this look for me?
Here's an example (assuming universal credit is available to her. We've excluded housing costs for ease)...
Sarah is a single-parent with an eight-year-old daughter. She's 35 and works part-time in an office for 20 hours a week, earning £13,000/yr. She pays £10/mth toward a personal pension under auto-enrolment.
She doesn't currently receive any disability or sickness benefits and she doesn't pay for childcare for her daughter as Sarah's mum looks after her daughter during the school holidays, and Sarah has scheduled her work hours so she can care for her daughter outside of school hours.
Putting Sarah's details into the universal credit calculator we discover that:
Step 1 results: Sarah's maximum allowance would be £7,140 which includes money for the child element.
Step 2 results: Sarah's total allowance is reduced as she earns £12,880 before tax and NIC (but after pension contributions) each year.
Step 3 results: As there's nothing else that could affect Sarah's claim her final universal credit entitlement is £2,560 per year (£213 per month).
Urgent. A 'transitional' top-up to ensure you won't be worse off
As part of its commitment that 'no-one will be worse off under universal credit', the Government has said it will guarantee someone's income at their existing benefits rate if universal credit will end up paying them less - a 'transitional' protection which could last for several years.
There are six benefits - income support, income-based jobseeker's allowance, income-related employment and support allowance, housing benefit, child tax credit and working tax credit - that will morph into universal credit.
The Institute for Fiscal Studies has said it thinks over three million households will see lower entitlements from universal credit with an average loss of £1,800 a year (and around two million households will see bigger entitlements with an average gain of £1,400 a year) if they are not eligible for transitional protection. People claiming the two tax credits - child tax credit and working tax credit - are the ones most likely to be worse off. Here's how it'll work:
If universal credit will pay you less than what you currently get.

You would then get a top-up so that your amount remains the same at it was before universal credit came to your area. Eg, Sarah currently receives £800 per month from the benefits to be replaced by universal credit but her universal credit entitlement is only £700 per month. She'll then receive a transitional protection amount of £100 per month to top up her amount so she's not worse off.

If universal credit will pay you more than what you currently get.

You will simply be able to ask to move on to the new universal credit rate once the benefit arrives to your area. Eg, Tom currently receives £1,000 per month but will get £1,100 once universal credit comes into effect. Once that happens, he will just see his payments increase to £1,100.
This means you can't lose out by claiming benefits before universal credit comes to your area. How long you'll be able to receive transitional top-ups will depend on your personal circumstances.
For example, in the case of Sarah above, if her universal credit entitlement increases to £750/month the following April, her transitional amount will simply be reduced to £50, and if/once her universal credit entitlement rise to £800 or above she will lose her transitional entitlement.
If you're entitled to benefits now but don't claim them BEFORE universal credit arrives

Many people wrongly think they're not entitled to benefits or simply aren't aware they can claim. However, if you are eligible but don't act now before universal credit is rolled out in your area, you could lose out hugely.

Quite simply, fail to get benefits you're entitled to and you won't get the transitional top-up once you start claiming universal credit. Eg, if Sarah's friend Salma was entitled to the same benefits but wasn't claiming them, she'll only get £700 in universal credit, and NO top up. This means she'll be £100 a month worse off than Sarah, despite being in the same situation.
Use our quick and free benefits calculator to work out what you could be missing out on.
How to claim universal credit
You'll have to go online to claim universal credit. Unfortunately, in most instances you must make your claim online, so ask friends and family for help if you need to.
You can contact the universal credit helpline on 0800 328 5644 if you do run into any difficulties or if you need to make a claim in an alternative format such as braille, large print or audio CD. For Welsh language applications, call 0800 012 1888.
You'll be asked a few basic questions to ensure you'll meet the basic criteria before being taken to the main claim page.
Quick questions
What information will I need to make a claim?
As you have to make your claim in one online session (you can't save and come back to it), you should ensure you have all the information you'll need before starting.
At the very least this will include your:
contact details
bank account details
national insurance number
Depending on what's relevant to you you may also need details of your:
current employment
monthly earnings (have a copy of your payslip to hand)
housing costs
tenancy agreement
other income, savings and any other benefits you or your partner receive
Although it goes without saying, make sure you only give correct information as you'll have to provide proof of anything you say in your application.
What happens before I submit my claim?
When you've completed all information you'll be shown an estimate of the amount of universal credit you'll get each month.
You'll also have to complete a declaration that all the information you've provided is correct.
What happens after I submit my claim?
If your application's successful, you'll be told to arrange an interview at your local Jobcentre Plus. You won't get universal credit if you don't go to the interview.
You'll be told what information you need to take to the interview, but it'll definitely include physical evidence of details you provided in your claim (eg, your address, how much rent you pay, how much you earn at work).
Citizen's Advice has a comprehensive guide on how to prepare for your interview and examples of documents you may need to take with you.
At this interview you'll have to sign a 'claimant commitment'. This is an agreement that you will commit to certain conditions such looking for a set amount of work hours. More information on this in the work conditions section below.
What if I'm self-employed?
If you're getting income from self-employment you need to report your earnings every month. You'll be sent a 'Statement of Earnings' form which you should use to record any income received and expenses paid, including pension contributions, during your 'assessment period' (your Statement of Earnings form will tell you when this starts and ends).
You'll need to provide certain evidence about your business and earnings to your work coach, which includes:
tax returns, accounts and your business plan (if you have one)
your unique taxpayer reference if you're registered for self assessment
customer and supplier lists, receipts and invoices
marketing materials
Whether you'll need to look for other work in order to keep getting universal credit depends on your circumstances. You need to show that:
your self-employment is your main job or source of income
you're getting regular work from self-employment
your work is organised and developed, for example that you have invoices and receipts
you expect to make a profit
If you can prove all of the above, you'll be considered 'gainfully self-employed' and you won't have to look for other work.
How much you'll get depends on the 'minimum income floor' . This is the amount that the government assumes you'll earn, based on how much someone who's employed would earn in similar circumstances to yours.
If you earn less than the minimum income floor you may have to find additional work to top up your income, as universal credit won't make up the difference.
If you earn more than the minimum income floor your universal credit payments will be based on your actual earnings.
If you're not considered gainfully self-employed you'll have to look for other work. You'll still have to report on your earnings to the DWP every month.
If your application's successful you'll then have an interview at your Jobcentre
After a successful online claim you'll have to visit your local Jobcentre and have an interview with your work coach if you want to claim universal credit.
If you don't attend this interview, you won't be eligible for universal credit.
You can bring a friend or relative with you to the interview for moral support. It's best to let the Jobcentre know before your appointment if you can.
You'll have to sign a 'claimant commitment' at the interview to actually receive your universal credit entitlement.
Your claimant commitment is an agreement that, if asked, you'll do a certain amount of work-related tasks each week, such as going to interviews at your local Jobcentre, or applying for jobs.
I'm disabled and won't be able to get to a centre - what do I do?
If you're disabled or have a medical condition which means you can't work, you may have to attend a work capability assessment.
If you're unable to travel to an assessment centre, you can request a home visit when you make your appointment. Before your interview, you will need to provide evidence of why you need a home visit. Mention this when you make the appointment so there will be enough time for a medical professional to review it.
Home visits are only granted when you have a disibility or illness that means you'll have trouble travelling, and you live a certain distance from an assessment centre. Requesting a home visit doesn't necessarily mean you'll receive one. Contact your work coach or the universal credit helpline on 0800 328 5644 for more information.

How much you'll have to commit to is determined by which one of four group types you're placed into:
No work-related requirements group. You usually won't have to commit to anything.
Work-focused interview group. You'll have to have regular 'work-focused' interviews with your work coach at the Jobcentre.
Work preparation group. You'll have to do activities that prepare you for work including writing your CV, doing work experience, and having regular 'work-focused' interviews with your work coach at the Jobcentre.
All work-related requirements group. You'll have to look and apply for jobs and go to job interviews for a certain amount of hours every week (usually 35 hours although less if, for example, you have children at school).
Citizens Advice has a handy list of various circumstances that could apply to you and the group type you should be placed in as a result.
Your specific commitment within your group type is personalised to you. Make sure you dicuss with your work coach if you feel you've been placed in the wrong group, or you think you won't be able to meet your commitments.
It's better to sort out any issues you have at this stage, than risk being sanctioned if you miss any of your commitments.
You'll have to wait five weeks for your first payment
The universal credit payment is paid in arrears, so you won't get your first payment until around five weeks from making your claim - this includes a four-week assessment period and up to seven days for your payment to reach your bank account at the end.
However, in June a fifth of claimants were still receiving their first payments late. According to a report by NAO, the DWP said it aimed to pay within the five weeks, but that it's "unreasonable" to expect that everyone will get paid on time due to the time it takes to verify some claimants' details. See our MSE News story for more information.
If you won't have enough money to live on while you wait for your first payment, you can call the universal credit helpline on 0800 328 5644, or contact your work coach, and request an advance payment.
You can receive all or part of your first payment. It's interest-free but works like a loan, and you'll repay it through your regular universal credit payments - they'll be lower until you pay it back. You'll usually be told the same day if you'll get an advance, and you'll typically have the money within three working days.
Get Martin's Free Money Tips Email
For the latest MoneySaving tips, join the 12m who get the weekly email.
What to do if you think you're not getting the right amount of universal credit
Whether you think your initial entitlement is wrong, or if your entitlement is changed after you start claiming the first thing you should do is contact the helpline (on 0800 328 5644) as it may well be that a mistake has been made in your calculation.
If this is the case then the mistake should be rectified while you're on the phone.
If this isn't the case then you can appeal the decision. You must do this within one month of the date of your initial entitlement decision. This is called asking for a mandatory reconsideration.
More information on making a mandatory reconsideration can be found here.
If you do decide to appeal, make sure you gather supporting evidence before you do so.
Universal credit may cause issues for renters
When Iain Duncan Smith first proposed universal credit back in 2010 he claimed too many people were trapped on the benefits system because their income would fall when they moved from benefits to low-paid employment.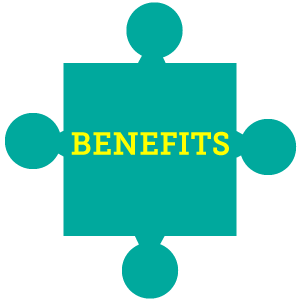 The hope was that this would make the benefits simpler to claim, fairer for many people, and that it would reduce fraud.
However, universal credit hasn't been the success first hoped for.
What has plagued the launch of universal credit?
In most cases universal credit is paid directly to claimants. This is includes claimants who receive payments for rent.
There are a few issues with this that largely arise due to how frequently universal credit is paid. Tenants are not eligible for universal credit for the first week of their claim. On top of this it takes around five weeks for your first universal credit payment to arrive. As previously noted, some claimants have had to wait, on average, four additional weeks for their first payments.
This has contributed to the three major issues that have arisen:
Tenants are more likely to be pushed into rent arrears
According to research conducted by ARCH and the NFA, 85% of tenants claiming UC are in arrears compared to 39% of tenants overall. Its research identified factors for this including: the five-week wait for the first UC payment, the DWP not notifying the landlord promptly as soon as the tenant goes onto UC, UC payments not being paid on time, and delays in the DWP processing UC applications.
Falling into rent arrears can lead to your landlord taking you to court and potentially to eviction, so it's not an issue to be taken lightly.
Universal credit doesn't work for temporary accommodation
If a family is homeless or in temporary accommodation for another reason, the DWP says they should claim housing support through UC.
The problem with this, as mentioned above, is that typically the first UC payment won't be received until up to five weeks after the initial claim. The nature of temporary accommodation means that a UC claimant may already have left it by the time their first UC payment comes through.
Universal credit is increasing reliance on foodbanks and hardship funds
According to the above ARCH and NFA report, the majority of organisations are seeing an increased demand for debt and financial advice, foodbanks and local hardship funds.
The Work and Pensions Committee has begun an inquiry into the impact of universal credit on claimants such as the five or six-week wait for first payment, rent arrears and how it affects household finances. A spokesman for the Committee says it will regularly write to the department to ask for updates to assess the rollout and its effect.
There's help available if your universal credit benefit gets cut
If you fail to keep to your agreed claimant commitments then you could get sanctioned, which is where your benefits get cut.

A sanction is a cut to your universal credit payments for a set amount of time. As sanctions can last for as long as three years (can be as short as one week), this is potentially incredibly damaging to your finances and welfare.
I think I've been unfairly sanctioned - what can I do?
You can appeal the sanction decision with the Department of Work and Pensions using a process called 'mandatory reconsideration'.
To prepare yourself for this appeal Citizens Advice has a list of arguments you can use to challenge a sanction.
It also has guidance on checking you've actually received the correct sanction for your circumstances.
If you receive Council Tax Reduction (also called 'Council Tax Support') and get a sanction, contact your local council immediately. They'll tell you what to do to continue getting support.
What can I do if I'm in severe financial difficulty because I've been sanctioned?
You can request a 'hardship payment'. This is usually a loan that you can only get if you're struggling to meet your basic needs or those of your children (such as accommodation, heating, food and hygiene costs).
To apply for this, contact the universal credit helpline on 0800 328 5644 to explain that you are in severe financial difficulty.
If you're in urgent need then you may be able to get vouchers to pay for food, clothing or fuel from your local welfare assistance scheme. Charity Child Poverty Action Group lets you search if your council offers this scheme.
Your council or Citizens Advice may also be able to direct you to other help available in your area, including any food banks that operate. The Trussell Trust is one of the largest networks of food banks and you can search its website for one in your area.
Avoid getting a repeat sanction
As sanctions can be more severe if you've been previously sanctioned, then here's some tips on helping you avoid being sanctioned again.
Ask for a review your claimant commitment
If you've been sanctioned because you struggled to stick to your claimant commitment then it could be time to review it.
Contact the universal credit helpline on 0800 3289344 to explain why you'd like it change, including any changes in your personal circumstances that you feel could have had an impact.
You could also ask for an appointment with your work coach to discuss it.
Keep the Jobcentre informed
As soon as you know you're not going to be able to attend a Jobcentre appointment then contact your local Jobcentre to let them know in advance.
Make sure you keep a note of the time, date and who you spoke to during your conversation and explain your reasons.
If it's the cost of getting to the Jobcentre that's prohibitive then you may be able to get some help from the Jobcentre with travel costs if you ask.
Keep a diary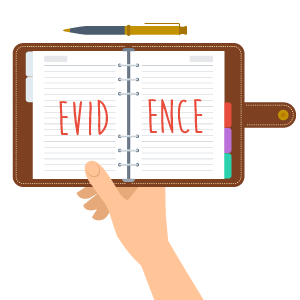 While keeping a diary can be a bit of a slog, it could be worth it as evidence if you run into any issues.
Keep a note of whenever you do something that's in your claimant commitment - such as applying for a job - as well as the date you did it and how long you spent on it.
If you also have a valid reason for not doing anything in your commitment try and also get evidence of it, eg, if you're ill then try to get a doctor's note.
Then, in the future, you can always present your diary as evidence if you need to.
Report any changes
If anything in your personal circumstances changes, eg, you get a new job or you move in with a partner, then ensure you let the benefit office know straightaway.
You can do this by calling the free universal credit helpline on 0800 328 5644 (Monday to Friday, 8am to 6pm). As it can cost up to 9p/minute from a landline or 40p/minute from a mobile phone you can call and request a callback to save some money.
Where can I find more information?
If you have questions on universal credit that aren't answered here, then many other organisations and charities offer guidance and advice. Here's just a few resources that you may find useful, please let us know in our forum discussion thread if you find any others that help you.