Universal Credit
How to claim & what you can get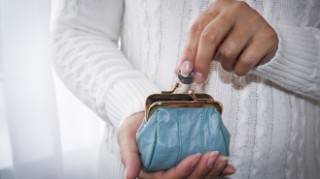 Universal credit is a controversial new benefit designed to simplify the welfare system. It combines six benefits into one single payment, but the roll-out has been plagued by delays to payments, which have left tens of thousands of vulnerable people in rental arrears and some even dependent on food banks.
Universal credit is now available in all areas but, prior to July 2019, you'd only be automatically moved onto universal credit if you were a new claimant or if your circumstances changed. From July 2019, everyone on 'legacy benefits' will gradually start being moved across. You may be better off on universal credit - use our Universal Credit and Benefits Calculator to see how much you can get.
Warning. Scammers are targeting people on benefits by offering to 'help' them apply for interest-free Government loans. But once the scammer has your personal details, they're used to apply for universal credit, and big advanced payments. You could see your existing benefits stopped and be made responsible for repaying hefty amounts.
NEVER give out your personal details when contacted out of the blue - always double check they're legit by contacting the DWP or HMRC. For more on avoiding scams, see our Stop scams guide.
This is the latest incarnation of this guide. Please give us feedback, suggest improvements and share your tips in the universal credit forum thread.
Thanks to Wendy Alcock of Entitledto for fact-checking the guide.
Join the MSE Forum Discussion