If you click a link with an * to go through to a provider, we may get paid. This usually only happens if you get a product from it. This is what funds our team of journalists, and keeps us free to use. Yet there are two crucial things you need to know about this.
This never impacts our editorial recommendations – if it's in, it's in there because we independently rate it best.
You'll always get as good a deal (or better) than if you went direct.
For a more detailed explanation see How MSE is financed.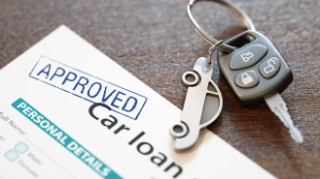 Cheap Personal Car Loans
Borrow at 2.8% for £7.5k+
Personal loan rates are near all time lows and are one of the cheapest ways to buy a car. If you know what you're doing, go straight to the Loans Eligibility Calculator to find which loans are most likely to accept you. But, if you need a bit more help, our guide has full info on how personal car loans work, whether other car finance could work out better and the best buy loans.



What is a personal loan?
Personal loans, also known as unsecured loans, are where you borrow a sum of money from a lender, and agree to pay it back over a set time period in fixed monthly repayments.

The lender will charge you interest as its fee to lend money to you, so you repay the amount you borrowed plus interest. The advantage is you get cash upfront, but can spread the cost of a purchase over several months or years.
If you're buying a new or used car and NEED to borrow (ie, your car is a wreck and must be replaced yet you don't have enough in savings to cover it and can't wait until you would) a personal loan can be a cheap way to do so, as rates are currently at near to all-time lows.
This guide has details of the cheapest personal loans, plus our Loans Eligibility Calculator will show you which lenders are likely to accept you before you apply.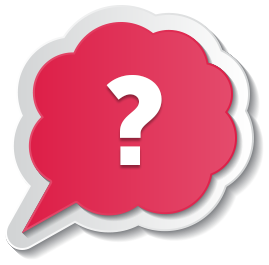 How does it work when buying a car?
Once you've found a car you want to buy, you'll know the amount you want to borrow. Ideally this should be based on the price of the car minus any amount you have in savings to contribute, minimising the amount you need to borrow at a cost.

With a personal loan, you borrow an agreed sum, then repay it in fixed monthly payments, at a fixed interest rate, usually over a period of one to five years. The rate you get will depend on how much you want to borrow and other factors such as your credit score. We list the cheapest rates below and our eligibility calculator will show you which loans you've the best chance of getting, in your own personal best-buy table.
Note that these rates are 'representative', meaning only 51% of successful applicants have to get them. So you could apply and be offered a more expensive rate.
Once accepted for a loan, the cash is usually deposited into your nominated bank account, so you're then able to pay the full amount for your car.
Pay just a penny with a credit card to get greater protection
If the seller accepts payment by credit card, pay even a penny towards the car on it and you'll get powerful Section 75 protection (provided the car costs between £100 and £30,000). The credit card provider is then jointly liable with the car dealer should anything go wrong, so means it should be a lot easier to sort out any issues with the car further down the line.
What happens at the end of the loan?
Once all the repayments have been made, that's it. The lender marks the loan as settled on your credit file, and you have nothing left to pay.

Is a personal car loan the right option for me?
There are so many different options when it comes to buying a car, it can be difficult to choose. Here are the main benefits and pitfalls of choosing a personal car loan:
Pros
Unless you can get 0% finance from the dealer, personal loan rates tend to be cheaper than dealer finance.
It's simple to arrange and understand.
It's flexible – with terms from 1-7yrs (the longer the term, the more interest you'll pay).
You can use our eligibility calculator before you apply to find out which loans you're likely be accepted for.
You'll own the car as soon as you've transferred the cash to the dealer. This means you're able to modify it exactly how you want.
You're not tied to just buying from a dealer, you're able to buy a car from a private seller if you choose to. Prices here are often cheaper plus you can haggle on top.
Unless you've an excellent or good credit score, you may not be offered any loan.
Monthly payments are higher than for some other forms of car finance (as you're repaying the balance).
You won't get a manufacturer's contribution that's sometimes offered if you take out its finance.
As you own the car outright, you're responsible for all repairs.
The car's value will usually depreciate, so it'll be worth a lot less than you paid when you sell it.
If you want a new car every few years, it'll be a hassle to do it this way as you need to sell the car and buy a new one every time. Leasing or Personal Contract Purchase (PCP) is much more suited if you'll want to keep trading up.
Different car finance options compared
Broadly speaking, there are six different ways to pay for a car. The table has the key differences at a glance.
| | | | | |
| --- | --- | --- | --- | --- |
| Finance type | Typical length of agreement? | Initial deposit required? | Who owns the car? | Mileage restrictions? |
| None – cash savings | N/A | N/A | You | No |
| 0% credit card | Up to 20 months | No | You (though you'll still need to repay the debt) | No |
| Personal loan | 1-7 years | No | You (though you'll still need to repay the debt) | No |
| Personal Contract Purchase | 1-5 years | Yes (i) | The finance company, unless an optional final balloon payment is made | Yes |
| Hire purchase | 1-5 years | Yes (i) | The finance company, until the final repayment is made | No |
| Leasing/Personal Contract Hire | 1-4 years | Yes (i) | The finance company, at all times | Yes |
Sadly, there is no one-size fits all answer to this (as much hangs on whether you want to own the car and other factors). However, we've included more information on each option below, to help work out which is right for you.
The outright winner if you want to fully own the car from day one, as you'll avoid paying any interest and be debt-free. Though if you're looking to buy a brand new car – which on average loses about 40% of its value by the end of the first year – and are likely to change it in the next few years, it's worth considering a leasing or personal contract purchase deal below as the overall cost of ownership can work out cheaper.

Depending on the price of your new car, a 0% spending credit card could be the next cheapest way to borrow. Like paying in cash, you'll own the car outright, plus you'd be covered by Section 75 protection. However, you'd need to check whether the car dealer accepts payment by credit card, as not all do.

Sadly you usually won't know what credit limit you'd get before applying, and you should budget to pay it off before the 0% period ends as the interest rate rockets. The current longest offers 20 months at 0% – see our 0% Spending Cards guide for more information.


This usually allows you to borrow higher amounts than a 0% credit card would offer, though you'll pay interest. However, repayments will be structured to clear the debt at the end of the term, which is usually between one and five years.

Once approved you'll receive the funds into your bank account, which you can then use to buy the car, so you'll own it outright. See our Cheap Loans guide for best buys and full help.

A popular way to get a new car, especially if you frequently change car and want to pay for it monthly. It's basically a loan, though usually cheaper each month as you won't be paying off the full value of the car. You also won't own it at the end, unless you choose to.

You set a term for the agreement and pay a deposit (eg, a three-year term with a £2,000 deposit). The finance company then provides a final value that the car will be worth at the end of the agreement (eg, £6,000). These are then subtracted from the cost of the car to work out how much the loan will be (eg, you'd owe £12,000 over three years for a £20,000 car).

There's usually a mileage allowance (eg, 8,000 miles a year), but provided you stick to that and don't damage the car, you can return it and walk away at the end of the agreement. Alternatively, you have the option to pay the final value to own it, also known as a balloon payment.

As the dealer will be making money from the finance deal, you may find it offers larger discounts or contributions to the deposit on new cars. For used cars, it may mean you can haggle more off the sale price. Always be careful and make sure to calculate the total cost you'll need to repay after all interest has been added. This will then show the 'true' value of the discount.

This works in a similar way to a loan – as you're borrowing and paying off the full cost of the car – though you won't own it until you've made the final payment. Instead the car is owned by the finance company as it uses it as security against the loan (like a mortgage), so if you fail to pay it can seize the car.

This can mean it's easier to get than normal loans, though you'll usually need to pay a deposit (often 10% or more of the car's price). You'll therefore need to consider how to fund that. However, if you're buying a brand new car from a dealer, it's worth checking if it offers a promotional contribution towards this.

As the dealer will be making money from the finance deal, you may find it offers larger discounts or contributions to the deposit on new cars. For used cars, it may mean you can haggle more off the sale price. Always be careful and make sure to calculate the total cost you'll need to repay after all interest has been added. This will then show the 'true' value of the discount.

This is a way to get a brand new car for a monthly payment, though this is essentially a long-term rental, so you'll never own the car – or ever have the option to buy it.

Instead you'll pay an initial deposit followed by a monthly amount for the duration of the contract, which is usually over one to four years. As with PCP, you'll need to choose a mileage allowance (eg, 8,000 miles a year) and you're responsible for its upkeep.

At the end of the agreement, you simply return the car (though you could be charged if you've exceeded the mileage or damaged the car).
See which loans you've the best chance of getting, in your own personal best-buy table.
Usually, applying is the only way to know if you'll be accepted for a loan. Yet that marks your credit file, affecting your ability to get future credit. To help, our tool uses a 'soft search' to find your chances of acceptance before applying.

Check your chance of acceptance
Where can I get a loan?
If you're looking for a loan, check out the best buy rates below, though remember, the advertised rate isn't necessarily the one you'll be offered. Up to 49% of people accepted for the loan could be given a different – usually higher – interest rate.
The rate will also depend on your credit score, with the cheapest often for those with higher scores. See our Credit Scores guide for full information on how to check yours for free, including help and tips to boost it.

We list loans by 'bands' as the rate you could get differs depending on how much you want to borrow.

As we warn above, while you should only borrow what you NEED, a peculiar quirk means you can sometimes pay less by getting a slightly bigger loan. Rates of loans under £3,000 are the most expensive, so always check if it's actually cheaper to borrow slightly more.
Specialist Money Transfer credit cards are also far cheaper than the loans below, if you can repay the full balance over 12-18mths.

Cheapest loans £3,000 - £4,999
Important. Certain lenders offer personal loans up to £50,000, though it's a huge commitment, so think very carefully before getting such a large amount. Be VERY sure you can repay it.
If you do plan to borrow, first check with your own bank, as cheap rates for such large borrowing are often for existing customers only. If your bank can't help, next look at the cheapest open market rates.
LENDER

REP APR
(£25k-£35k, 1-5 years or stated)

APPLY

First Direct




£25k-£30k: 3.3% rep APR (1-7 years)

Existing Customers only


Apply (not in eligibility calc)

£30k-£50k: 6.7% rep APR (1-7 years)

Sainsbury's Bank

£25k-£30k: 5.7% rep APR (4-5 years)
£25k-£30k: 6.2% rep APR (2-3 years)


Must have had a Nectar card for 6mths+, sadly not open to anyone self-employed

Check eligibility

Apply*

Halifax

5.8% rep APR

Existing Customers only


Apply (not in eligibility calc)

Virgin Money

6.9% rep APR (1-7 years)

Apply (not in eligibility calc)
If the above doesn't work, you could combine smaller personal loans or remortgage, though that usually means extending the term, more interest and securing the debt on your house.
Personal loans Q&A
For this, find the loan with the lowest interest rate possible.

You can also lower the monthly payment by borrowing less – so paying a larger deposit from savings if you're able to – or by choosing to take the loan over a longer time period. Do this and your monthly payment will be lower, though you'll pay more interest overall.

Another way to lower payments is to choose a cheaper car; the cheaper the car, the cheaper the repayments.

You can do this at any time. Some lenders allow you to do this penalty free, but most will charge you a fee to do this of between one and two months' interest.

To settle a loan early, call your lender and ask for a 'settlement figure'. This is the amount you have to pay to completely clear the loan.

If you miss a payment, it's likely the lender will contact you to see what's wrong. If you keep missing payments, they'll mark you 'in default', which will appear on your credit file, likely preventing you from getting any further credit.

If you find you're not able to make repayments, always contact the lender - ideally before the next payment is due. If it knows you're struggling, it should help you by offering an alternative and affordable repayment plan.

If you don't let it know, and continue to miss payments, the lender can take you to court. This could involve anything from asking the court to allow bailiffs to come and take your car (or other assets you own to the value of the car), or in the worst case, ask the court to make you bankrupt over the debt.

No. Personal loans aren't covered under Section 75, as the lender pays the money to you, so there's no creditor-supplier relationship between the lender and the car dealer. However, if you're able to pay even a part of the car's cost using a credit card, then you would be covered, even if you then used a loan to pay the rest.

If you have a complaint about a car bought using a personal loan, try to resolve it with the dealer. It has obligations under the Supply of Goods Act which means that it needs to make sure the car it's supplying is fit for purpose, as described and lasts a reasonable length of time.

Sadly, though, there's less protection if you're using the loan to buy a used car from a private individual. See Buying a Used Car for what consumer protection rules apply.

Yes. When you apply, a credit check will be done to see if the lender trusts you'll pay it back.

Likewise, if you fail to keep up repayments, this could leave a mark on your credit file, which could affect your ability to get a mortgage or other credit. See our Credit Scores guide for more info.

Once you've applied for the loan, it's already on your credit report. So assuming you applied for the cheapest loan for you, there's no point in not accepting that cash because it's not the amount you need.

You may be able to apply for another loan elsewhere to fill the gap, though the new lender will take your loan into account when deciding, and may decide that you can't afford the extra borrowing.

If you buy a car using a loan and realise it's faulty, you'll need to take it back to the dealer, and ask it to repair the problem. The dealer has a responsibility under the Consumer Rights Act to ensure the car is as described and fit for purpose.

If there's something obviously wrong with the car, avoid taking delivery. If the fault develops later, contact the dealer and ask for a repair or replacement.

However, if you've bought from a private seller, then you've fewer rights, so ensure you take the car for a test drive before committing to buying it. Our Buying a Used Car guide can help with what you should be looking for.

Almost every personal loan is at a fixed rate, so the rate and repayments you are given at the outset are fixed over the life of the loan, regardless of what happens to the base rate. Thus there's no impact whatsoever, whether rates rise or fall.

But a change in the base rate will affect those looking to get a new loan, although it's not an exact relationship. As loans are borrowed over the long term, the rates lenders set depend more on the City's predictions of long-term interest rates rather than the actual UK base rate.

This depends on the lender. If it's an online application, which you can sign digitally, you could have the cash within a couple of hours.

If you need to wait for the lender to send documents in the post, it could take up to a week.