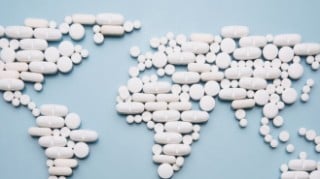 Travel Insurance For Pre-Existing Conditions
How to find affordable cover
If you've had a serious medical condition, or ongoing medical treatment, you're likely to be quoted ludicrously high prices for travel insurance. But there are ways to cut costs – if you're looking for a new travel insurance policy that'll cover your medical condition too, this guide explains what you need to know...
For all the latest deals, guides and loopholes simply sign up today - it's spam free!
Nine travel insurance need-to-knows if you've a pre-existing condition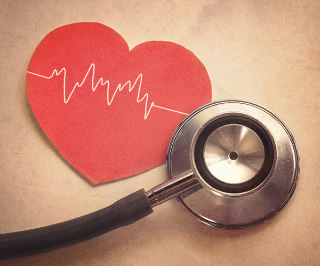 The aim of travel insurance is to cover the cost of the unforeseen, such as illness and injury or theft of your possessions, while you're on holiday. It's also designed to cover you if you have to cancel your trip, or need to return early due to an emergency.
For people with pre-existing medical conditions, the cover works exactly the same way as insurance for typical travellers. The only exception is that it also covers the cost of care for any medical condition you may have had in the past or you suffer from currently. Before you buy, here are nine things you should know.
It's never a good idea to wait until the last minute when buying travel insurance – and thinking you don't need to arrange cover yet as your holiday's not for another six months is a big mistake. This is even more important if you have pre-existing conditions (and with the current coronavirus situation), because it may take longer to get it sorted. There's also the risk that your condition gets worse – if this is the case and you've already got insurance, you'll be covered.

Currently, almost all insurers will not give cancellation cover due to coronavirus travel restrictions or disruption. However, we've found some policies that cover medical costs if you catch coronavirus while on a trip, plus a few that also cover you if you need to cancel because you or a family member gets coronavirus before travelling and can't go.

In fact, it's even more of a reason to arrange travel insurance, as anything can happen before your trip. Why? Because travel insurance doesn't just cover you while you're away – it'll also cover you for cancellation or anything else that might go wrong BEFORE you make your trip, for example if you're made redundant or suffer an accident before you're due to go.

Though it's worth noting that the vast majority of policies won't pay out if you can't go because your area's in a local lockdown, or the country you're travelling to won't let you in due to coronavirus restrictions. See our Coronavirus Travel Rights guide for what to try here.

So always buy your insurance ASAB – as soon as you've booked.

A pre-existing condition is about physical and mental health conditions you've seen a doctor about or had ongoing medical treatment for. How far back you must go varies with each insurer. It's important to give a full and frank rundown of all your past health issues, so you don't find any claim being rejected at a later date. This is especially important in the current coronavirus pandemic, especially where your condition may make you more susceptible to complications from it.

If you have, or have had, what insurers consider as a less serious condition, such as mild asthma or high blood pressure which you're not receiving ongoing treatment for, you may still be able to get traditional cover at the standard price – just let the insurer know, even if you don't deem it particularly important.


Each insurer will have its own list of conditions it deems as more serious, which means you might have to pay an additional premium or even get specialist cover.


If your insurer doesn't know about your medical history, any pre-existing conditions – however minor – will likely be excluded and you could face a massive bill if you become unwell. Insurers also need to know about medication, conditions or illnesses that can be linked to your pre-existing condition.


For example, an asthmatic who develops a chest infection (connected to being asthmatic) while on holiday will only be insured if they've told the provider about their asthma upfront.


While choosing a travel policy isn't rocket science, don't think you can buy cover without first giving it some thought.

Policies vary greatly, and especially more since the coronavirus pandemic. Each insurer and policy has its own inclusions and exclusions, such as not offering cover for coronavirus cancellation due to travel restrictions or disruption, or not covering non-essential travel while a Foreign Office warning is in place.

This is particularly important when looking for policies if you've got pre-existing conditions.

Before you decide what you are going to buy, ask yourself the following questions: Will I be taking expensive personal belongings? Will I be carrying a large amount of foreign currency? Am I taking part in winter sports? This will help you decide what cover's right for you.

Quick questions

Every travel insurance policy covers different things but all offer a varying degree of cover for:

Medical treatment
Unforeseen illnesses, injuries or accidents will be covered under the medical section of your policy – absolutely crucial as you have pre-existing medical conditions. This covers the cost of receiving treatment overseas – including dental emergencies in most cases – and repatriation, the cost of having to fly you back to the UK.

On a more morbid note, most policies cover cremation costs or the repatriation of a body should you or someone else covered under the policy die during your holiday.

Cancellation
Travel policies also cover cancellation if you can no longer go on your holiday or you need to come back early. However, there needs to be a valid reason for you to abandon your trip. Being made redundant, having to do jury service, or having to take care of a seriously ill family member are among valid reasons.

However, many travel insurers will no longer cover Foreign Office advisories for new customers, as – with coronavirus being declared a pandemic – it's no longer an unexpected event.

But if you decide you no longer fancy a trip to the Canary Islands because you would rather go to the Maldives, or you want to return to the UK because you forgot to put EastEnders on series record, your claim would probably be rejected.

Important: You need to know that new policies won't cover you against coronavirus-related cancellation, or if you're travelling against Foreign Office advice.


Baggage and personal belongings
Your travel policy will also cover you if your stuff is lost, stolen or damaged while you are on holiday. Almost everything you take overseas, including computers, phones, cameras and expensive clothing is included – but always check the policy limits. Many providers will also cover you for the loss of a passport, cash or a driving licence.

However, policies can differ wildly both in the amount covered and in the excess – the amount you have to pay towards the claim yourself. For example, items such as cash or expensive goods can be subject to an additional higher excess.

Personal liability
Personal liability protects others and their property from accidents you may cause while on holiday. For example, the personal liability element of your insurance would cover you if, during a skiing trip, you crashed into another skier and injured them. Insurers will typically cover you for up to £2 million, which is generally more than enough.

Delays
Travel schedules are often the victim of adverse weather, so delay cover is one of the more important aspects of travel insurance. Most policies cover against more than just storms, with many including events such as industrial action and mechanical breakdown.

If your flight's been delayed for more than three hours or it's been cancelled you may be able to claim compensation of up to £520 directly from the airline. However, the reason for the delay or cancellation must be the airline's fault, so bad weather, for example, won't count.

This compensation is only for EU-regulated flights. An EU flight is where the flight departed from an EU airport, regardless of the airline OR where an EU airline landed at an EU airport. Under this law, EU airports also include those in Iceland, Liechtenstein, Norway and Switzerland. See our Flight Delay Compensation guide for more info.

If this doesn't apply – perhaps because you flew from and to an airport outside the EU – you can also try making a claim on your travel insurance policy. Insurers typically pay out for each 12-hour period you've been delayed, but the payouts are often tiny compared with what you can get from your airline so always go down that route if you can.

Like all insurance policies, there are a number of things that providers will not pay out for. Here are the most common:

Alcohol-related injury
You may be on holiday to unwind but if you are injured while you are more than just a little tipsy, your insurer is likely to reject your claim. The same goes for drugs. Insurers have different classifications of 'drunk', with some using blood alcohol limits, so check your policy carefully before you buy.

Medical conditions
Most insurers will cover you if you have a pre-existing medical condition, especially if it is not severe. If you have a minor health condition, such as mild asthma, you may be able to get cover cheaply but if you have a more severe condition, such as cancer, buying insurance will be more expensive or you may be declined cover entirely.

However, if you fail to tell your insurer and then need treatment for that condition, or a related condition, you won't be covered. So if you have asthma and don't tell your insurer and, during your holiday, you have an asthma attack or any breathing-related difficulty, you are unlikely to be covered.

You may also struggle to get a claim paid if you ignore advised medication or jabs needed to enter a country. For example, if you go to Kenya and decide against getting jabs for diphtheria, hepatitis A, polio, tetanus and typhoid, do not expect your insurer to foot the bill if the worst happens.

Dangerous sports
If you're going on an adventure holiday, or you are planning to take a winter sports break, you must get extra cover or a specialist policy. Taking to the Alps for a spot of snowboarding with just a basic travel insurance policy is a risk not worth taking. If you get injured you could end up paying £10,000s in medical bills.

Unattended possessions
Travel insurance will cover your possessions when you are abroad but it doesn't mean you can be gung ho with your stuff. If you leave your items unattended and they are stolen, your insurer will not pay for their replacement.

Travel to 'dangerous' countries
The Foreign and Commonwealth Office (FCO) outlines which countries it deems to be unsafe for travel. If you travel to a country on the FCO's list, your cover is likely to be invalid (unless it's declared unsafe after you've booked – and even then, some insurers are not covering anything coronavirus-related). Check out the FCO's current travel advice for more.

Insurers will classify your trip as European or worldwide. Worldwide is often further broken down to include or exclude the US, with cover that includes the latter usually more expensive, due to the high cost of medical treatment in the US.

European annual travel cover isn't just for Europe
If you're travelling just outside Europe, you don't always have to select worldwide cover as many insurers actually allow you to use their European cover in a handful of non-European countries.

So if you're visiting Egypt, Morocco, Turkey or Tunisia, it's worth getting a quotation for European cover first and then checking the policy's geographical area definition to see if the country you're going to is included.

It's also worth noting that not all insurers automatically include Spain (and the Balearic/Canary Islands) in their European cover – you may have to pay extra to include Spain if you plan to travel there.

As always, check your policy to make sure you're getting the right cover.

Standard travel insurance covers you in the UK but the cover here is not as powerful as when overseas. However, it can still prove useful, so you'll need to weigh up the pros and cons.

Travel insurance in the UK offers all the usual protections you'd get abroad, such as theft of valuables and cancellation, though you normally aren't covered for hospital treatment but that's not such an issue given you should be able to use the NHS.

That said, you'll still need to declare all pre-existing conditions as insurers want to know how likely you are to have to be driven or airlifted home in a medical emergency. Problem is not all trips are covered, eg, most insurers only cover you if you've booked accommodation.

But there can be other restrictions, so check policies carefully as they can vary. Bear in mind that many insurers are amending what's covered or stopping sales of new travel insurance policies. Always check that any travel insurance will cover what you need it to.

An excess is the amount you have to pay towards any claim you make. For example, if you cancel a trip and are entitled to £3,000 back from your insurer but have a £500 excess, you will only receive £2,500.

However, many travel insurance products have separate excesses for different sections of the policy. For instance, some providers may make you pay an excess on both stolen cash and luggage. So if your suitcase was nicked and your wallet was inside you would have to pay an excess on both.

If you have a group policy you may also have to pay an excess for each person for any loss that impacts your entire party, such as cancellation. It is important to check all excesses so you know exactly what you will have to pay if you make a claim.

Most travel insurance policies are designed to cover package holidays, as historically that's how 90% of us booked our holidays, and not all providers have kept up. This leaves them ill-equipped to cover DIY trips, where flights and accommodation are booked separately.

The biggest issue is a lack of cover for knock-on consequences. If a policy covers scheduled airline failure, for example, and the airline goes under, you'd typically be able to claim for the flights and any consequential losses, such as hotel costs. Without this cover, you'd lose the money you paid for it.

To beat this, you need a policy that specifically covers 'indirect loss' or 'scheduled airline failure'. Check the small print as more insurers are including this cover as standard or as an optional extra.

Remember, package holidays feature extra ATOL and ABTA protection. And as of 1 July 2018, you're fully protected if you create a DIY package by selecting elements separately via the same website (or shop or call centre) and then buy them in the SAME transaction. See Holiday Rights: ATOL, ABTA, cancellations & delays explained for more.

As with any insurance product, check all the terms, conditions, exclusions and inclusions before you buy. Travelling without the right cover can leave you seriously out of pocket. As a traveller with pre-existing medical conditions you MUST check that all conditions you have now or have had in the past are declared and covered.

Remember to check your excesses too. High excesses may result in a cheaper policy but should only be considered if you can afford to front a large portion of the costs of any claim yourself.

If you have pre-existing conditions, buying an annual policy may be prohibitively expensive. Get quotes for single-trip and annual cover and work out what will be most cost-effective.

Quick question

Annual cover will insure you for an unlimited number of trips over a 12-month period. However, the number of days you can be on holiday for per trip may be restricted – it's often 31 days, but can sometimes be as low as 17 or as high as 90.

Group insurance premiums are based on the oldest traveller or the person deemed to be the highest risk, such as someone with pre-existing medical conditions. Insurers become more selective under these circumstances, and hike premiums.

A separate policy for you may be the best option to avoid everyone paying over the odds but always check both options.

There are times when separate policies will be a better option (so always check, to be safe), including:

If one of the travellers is over 65 (see our Over-65s' Travel Insurance guide for ways to cut the cost).
If one of the travellers has a medical condition.
If just one of the travellers is going outside Europe, in particular to the US, or on a skiing trip (or even both), it could be better to have separate policies rather than the whole family buying extended cover.

The free European Health Insurance Card (EHIC) entitles you to treatment in state-run hospitals in the EU at the same cost as a local would pay. So if they pay nowt, you pay nowt.

But it's not a substitute for travel insurance, which covers far more including baggage, cancellation and personal liability.

What's happened to the EHIC now we've left the EU?

It was expected that this would end on 31 December 2020 after the Brexit transition period finished. However, it's been announced that those who have an existing EHIC can continue to use it in EU countries after 1 January 2021. It'll give you the benefits until the expiry date on the card.

The main difference from 1 January 2021 is that you'll NO LONGER be able to use your EHIC in Switzerland, Norway, Iceland or Liechtenstein, as they're not part of the EU.

If you don't have an EHIC, or it's expiring soon and you need to replace it, you'll now get a Global Health Insurance Card (GHIC).

Like an EHIC, the GHIC will entitle holders to emergency or necessary state (not private) medical care for the same cost as a resident in the EU country they're visiting. However, like the EHIC, it won't cover you in Iceland, Liechtenstein, Norway and Switzerland.

How do I get a GHIC?

The card is free so if a copycat site pretending to be the real thing advertises a fee (often about £35), run a mile. For full info and how to get it for free from the legitimate NHS site, read our Free EHIC/GHIC guide.

Quick question

An EHIC/GHIC should be seen as an extra to travel insurance not a replacement. Travel insurance covers a much wider range of scenarios, as well as covering your possessions, delays, repatriation and more. Plus even using an EHIC/GHIC you may need to pay, and travel insurance will cover that (and, often, using the EHIC/GHIC means you don't pay the excess).


Equally, many travel insurance exclusions don't apply with EHICs/GHICs. So if you've been drinking you'll still be treated (not an excuse to push it), and it still works if you have existing conditions. Though medical tourism – going abroad to get treatment – isn't covered.

You may already have travel insurance without knowing it with a packaged bank account. Many bank accounts that charge a monthly fee have extra benefits such as travel insurance. If you think you get insurance as a sweetener with yours, check the terms to see if it's appropriate for your trip.


If your conditions aren't severe, eg, you've got mild asthma, you will probably be covered without paying anything. However, if your conditions are severe, you may have to pay an additional fee or you may be declined cover entirely, but always check as insurers have different rules. As Mari, aged 70, found...


I was diagnosed with breast cancer and insurers said I couldn't get cover. I nearly fell off the chair when Nationwide, with the FlexPlus account, quoted £85 for myself and my husband despite my medical history – we've already been to California and are off to South America in November.

Do NOT confuse this with a benefit offered with credit cards called travel accident insurance, which only covers accidents on a train, plane or in a hire car paid for on the card. Never think this means you're completely covered.

This insurance should also not be confused with Section 75 legal protection – which covers you if you buy anything that costs between £100 and £30,000 using a credit card (not a debit card). See our Section 75 guide for more on this.

For accounts that may offer travel insurance (and other perks), see our Top Packaged Bank Accounts guide.

While cruises aren't taking place during the coronavirus crisis, it's still an option to add cruise cover if you're booking a trip for later in 2021.

Carefully check your policy to make sure you're covered should you need to cancel or require medical treatment once on board.


If you need extended cover, which usually includes cover against missed departure, unused cruise excursions, cruise itinerary change and cruise cabin confinement, you can usually select an add-on to get the right protection – which won't break the bank.

The same principle applies if you're planning a skiing holiday – you'll need an add-on.

Winter sports can be dangerous, so as soon as you've splashed out on your break, make sure you're insured on the slopes. As well as covering you for the basics you'd get with a pre-existing travel policy, you'll also be insured for activity-related injury and your winter sports equipment.

Quick questions

Travellers with a history of medical problems will not be excluded from taking out winter sports cover and shouldn't have any issues buying it. However, if you are an older traveller you are likely to pay more. In addition, some providers may have limits on their coverage.

Many holidaymakers wrongly assume they're automatically covered for winter sports as part of their travel insurance. While some providers offer winter sports as standard under certain policies, other travel insurers only cover you if you extend your insurance and this will typically cost extra.

All winter sports policies will cover you for skiing and snowboarding and many will also cover other activities, such as husky dog sleigh riding and sledging, as standard. If you are doing something a bit more unusual, such as ski jumping or snowmobiling, check the terms and conditions of your policy first. If you are planning to take part in something even more wild – such as luging or stunt skiing – specialist providers such as BMC and Snowcard may be able to offer you cover.

If you opt for a specialist travel policy, check your details closely to make sure you know the limits of your cover.

Don't forget to pick your specialist provider like any other travel provider. Make sure you tell your insurer about any pre-existing medical conditions and remember to pack your EHIC if you are going somewhere in Europe.

The cost of medical bills if you get injured on the slopes can be extortionate so it is essential to have the right cover.

The Association of British Insurers has said one Brit required £90,000 of treatment for a fractured rib and punctured lung. Even a smaller injury, such as damage to a knee ligament, can cost as much as £3,800 to treat.

Add being airlifted from the mountain to hospital (which can cost £2,500), repatriation if you need to be flown home injured from the US or Canada (a massive £40,000) and this would significantly increase the claim.

As well as covering yourself, winter sports insurance will also cover your ski pack – a term used to describe the package of lessons you've paid for, lift passes and equipment hire – and cancellation of your holiday.

In most cases, you'll be allowed to ski off-piste but with certain restrictions. You'll have to be within the boundary of the resort or supervised by a qualified instructor.

Lucky you. It may be cheaper to take out an annual policy with a winter sports add-on. But check the price against the cost of covering single trips to ensure you're getting a bargain.

Most winter sports policies will cover you for accidental damage, theft or loss of equipment. The onus will be on you to keep your gear safe, so don't leave it at the mercy of crooks.

Your equipment will usually be covered but different providers offer different limits. The sum insured is usually in addition to your standard baggage cover. For example, Axa will cover up to £1,500 worth of equipment, Admiral will cover from £500 up to £1,000 (depending on the policy), while Aviva and Direct Line give cover up to £500. Think about the value of your stuff and pick your policy accordingly.

If you've hired ski equipment, it may be covered by your insurer if it's lost, stolen or damaged. Some providers insure any rented kit as part of your baggage up to the limit of the coverage. Other insurers only pay up to 50% of the sum insured for hired equipment. Some ski equipment providers may also cover their gear for you so it's worth checking with the resort before you buy your cover.

In most cases, your ski pack – including ski school fees, a lift pass and hired ski equipment – is covered. The amount can range from £150 to £500, but can be as high as £5,000. As always, check your policy for any potential exclusions.

If your piste closes (usually due to lack of snow or an avalanche) and you're unable to hit the slopes, your insurer may give you back a set amount per day. This can range from £10 to £50 – up to a limit of £200 to £500.

Many people aren't aware that if you have an alcoholic drink on holiday, and you lose something or have an accident, your insurance may not cover you – even if you were only a bit tipsy.

Some insurers are known to have gone as far as testing blood samples of your alcohol level (although we wonder how this works in practice) but this does vary from policy to policy.

Having a claim refused could hit hard, possibly excluding you from medical or possessions cover. The same goes for skiing despite weather warnings and – with some providers – skiing without a helmet. So scrutinise your policy before buying.
For all the latest deals, guides and loopholes simply sign up today - it's spam free!
Looking for a new travel insurance policy?
Important – please read first: coronavirus and these policies. When the coronavirus crisis started, many travel insurers stopped selling insurance, or offered no cover for ANY coronavirus-related issues.
However, there are now some policies that will cover medical costs if you catch coronavirus while on a trip, plus a few that also cover you if you need to cancel because you or a family member gets coronavirus before travelling and can't go.
Travelling against Foreign Office advice? Most new policies will not cover any non-essential travel while the Foreign Office continues to warn against it but we've found four providers that give some level of cover for this if you are looking for a new policy. The level of cover, and restrictions, differs.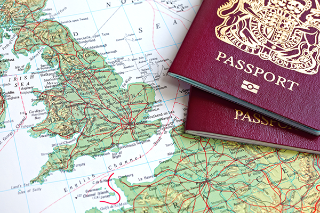 We are about to take you through how to find the best policy for you but before we do, you must know...
Very few policies cover you for coronavirus at the moment but we've found the few that give you some cover.


As long as there's no Government warning in place, you'll be covered for all the other normal stuff, eg, bereavement, theft, loss.


If you plan to travel to a country on the Foreign Office 'not to visit' list (we don't think you should go if the Foreign Office says don't) – and are looking for a new policy, we've found four providers that give some level of cover. But the level of cover, and restrictions, differ.
For some with conditions deemed less serious by the insurers, eg, mild asthma, you may find you can get a standard policy, or only have the price marginally increased. If that's the case, you may not need to go any further.
However, each insurer will have its own list of conditions it deems as more serious, which means you might have to pay a premium or get specialist cover. If that's the case, or you know you have a severe condition, it may be best to skip to step 2.
First up, start by visiting the normal comparison sites, which allow you to enter any existing conditions and which zip your details off to a number of insurers' and brokers' websites to find the cheapest quotes.
Try MoneySupermarket*, Compare The Market, Confused.com* and Gocompare as they allow you to adjust your quote to suit your needs, eg, single trip or annual, or in case you want to add travel disruption cover, scheduled airline failure, cruise cover etc.
To cover more serious conditions, such as certain joint conditions, heart conditions or cancer, you'll likely need to try specialist medical insurers' sites (often you won't see these on normal comparison sites).
A good starting point would be AllClear and Staysure*, as we know they will provide coronavirus medical assistance while abroad, including repatriation if needed.
Other specialists to add to the list to push the envelope – but check what level of coronavirus protection you will be getting – are Medical Travel Compared, Avanti*, MIA Online, Orbis and Global Travel Insurance*.
If you decide to travel to a country that has a Foreign Office warning against travel (though note we're not encouraging you to do so) and are looking for travel insurance to cover it, we've found some insurers that give some level of cover. Here's how it works...
You WILL be covered for normal medical issues while overseas.
You WILL have cover for the normal scenarios that travel insurance covers, such as loss of belongings, theft etc.

You MAY NOT have cover if you catch coronavirus overseas, so check the policy.
Here are some insurers to consider:
| | | | |
| --- | --- | --- | --- |
| Insurer | Is the cover given as standard, or as an optional extension? | Medical cover abroad for coronavirus? | Is there any cancellation cover for coronavirus? |
| Battleface | Standard | Yes – but no repatriation cover | No |
| Insurefor.com* | Standard (but only for single-trip travel, to Europe) | Yes – with repatriation cover | Yes, but ONLY if the insured or a family member is diagnosed with coronavirus |
| Leisure Guard* | Standard (but only for single-trip travel, to Europe) | Yes – with repatriation cover | Yes, but ONLY if the insured or a family member is diagnosed with coronavirus |
| Staysure* | Optional, by adding the European Foreign Office travel advice extension | No | Yes, but ONLY if the insured or a family member is diagnosed with coronavirus |
If you're still unable to find cover or the quote is still too expensive, speak to a specialist broker. They will be able to help you find insurers that will cover your condition, though it's unlikely the insurer will cover coronavirus too.
To find a broker who can help, see the British Insurance Brokers' Association website.
Always double-check the level of cover offered before taking out a policy as well as providers' websites for any info about coronavirus.
How to claim on your travel insurance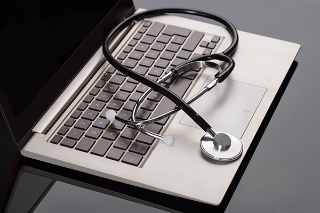 Claiming on your travel insurance shouldn't be daunting and – if you understand the terms and excesses on your policy – you shouldn't be in for any nasty shocks.
Follow the five steps below in the event you need to claim.
Contact your insurer as soon as you can. Some parts of your policy may have a short window to submit a claim and it may take a while to be processed.

If you need to make a medical claim – and it's not an emergency – get your insurer to accept the claim over the phone first. For example, if you sprained your ankle, call your insurer – if it accepts the claim then, you're less likely to be faced with a rejected claim later down the line. For obvious reasons, don't delay treatment if it's an emergency.

If something goes missing or is stolen when you are abroad you may need to get a crime reference number or the overseas equivalent to make a successful claim. Report the incident to the police as soon as you can – you often have to do it within 24 hours to be able to claim – to make sure your claim doesn't hit the skids.

If you are claiming for lost luggage or delay, remember to keep receipts of essential items you have bought in the interim, such as food and drink. Many insurers allow you to add these expenses to a claim and may ask for receipts as proof.

If your insurance company rejects your claim, and you think it has done so wrongly, do not take it lying down. Complain to the free Financial Ombudsman. This independent adjudicator will make the final decision on a claim if you are locked in a dispute with your insurer. For more on how to make a complaint, read our Financial Rights guide.
Travel insurance for pre-existing conditions FAQ
If you currently have a policy but later develop a medical condition, you need to tell your insurer immediately. Insurers need to know about any condition you currently have, or may have had in the past, so they can accurately price your cover. If you have a condition they do not know about it will not be included as part of your policy, and if you fall ill because of it, you would have to foot the medical bill yourself as they will reject your claim.

Pregnancy is not classed as a pre-existing condition and does not need to be declared to your insurer. You should be covered by most insurers if you have a pregnancy-related emergency abroad providing you have not had any complications.

We have seen that cover can be limited from week 29 and other policies that limit the cover up to week 32 (or 24 weeks for multiple pregnancies) – so always check as it does vary with different insurers.

It's also recommended you get a letter from your doctor and take this with you, stating how many weeks pregnant you are, along with your travel insurance documents. As pregnancy is not an unforeseen condition it will not be covered by most travel insurers in its later phases.

In January 2015, British couple Lee Johnston and Katie Amos were left facing a medical bill of more than £100,000 after Katie gave birth 11 weeks early. In this instance, their insurer paid out. However, as always, to make sure you are covered, check the terms and conditions of your policy carefully.

You will not need any special sign-off from a doctor before you travel if you have pre-existing conditions but your insurer may have to refer back to your doctor for more information when you apply for cover. However, if you are under doctor's orders not to travel but decide to venture overseas anyway, your travel insurance will be invalid.

If you are looking to find cover but are awaiting diagnosis, surgery, treatment or tests, or you have an illness that you have not discussed with a doctor, you will struggle to get cover. In this instance you may have to put your travel plans on hold – especially if the condition is potentially serious.
How to complain about your insurance provider
The insurance industry doesn't have the best customer-service reputation and while a provider may be good for some, it can be hell for others. Common problems include claims either not being paid out on time or at all, unfair charges, or exclusions being hidden in small print. It's always worth trying to call your provider first, but, if not, then…
Free tool to help you complain
This tool helps you draft and manage your complaint. It's totally free to use, and it's offered by Resolver, a firm we work with to help people get complaints justice.

RESOLVER – FREE COMPLAINTS TOOL*
If the company won't help, Resolver also helps you escalate your complaint to the free Financial Ombudsman Service.