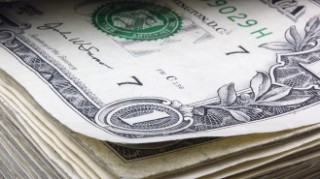 How to buy dollars
Including rates, where to use them and how to sell them back
The US dollar is one of the world's most popular currencies, accepted in many countries across the globe, not just in the States.
But if you're heading to the USA on hols – or indeed any of the other countries where the US dollar's accepted - what's the best way to get your currency? We look at this and more in this short guide.
For all the latest deals, guides and loopholes simply sign up today - it's spam free!

Which countries take US dollars?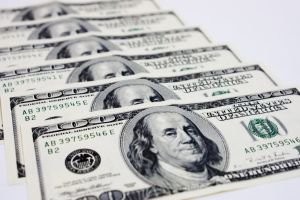 The US dollar is the official currency of the United States of America. It's also legal tender in Ecuador, El Salvador and East Timor, as well as the British Virgin Islands and the Turks & Caicos Islands, though several of these issue their own coins, and just use US dollar notes.
It's also accepted – though not everywhere, and it's not the official currency – in many countries around the world including Afghanistan, Cambodia, Costa Rica, Honduras, Laos, (parts of) Mexico, North Korea, Peru, Vietnam and Zimbabwe.
Many other countries have a currency called the dollar, including Australia, Canada, Hong Kong, Jamaica, Liberia, Namibia, New Zealand, Singapore and Taiwan, though these are separate sovereign currencies.
How has the dollar exchange rate changed over time?
Like any currency, the pound moves against the dollar over time. The exchange rate depends on a whole host of economic and political factors.
At one point, £1 would have bought you $10 – though that was more than 150 years ago. More recently, a pound has bought anywhere between $2 at its highest point and $1.15 at its lowest. Since the UK's decision to leave the EU in 2016, the pound has generally bought between $1.20 to $1.43.
Should I buy dollars before I go on holiday?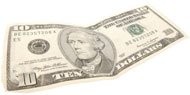 This depends on how you like to spend. Many people don't get currency before they go, and rely on using a card at an ATM once on their trip to get the local currency.
This can often net you a great exchange rate, especially if you have a top overseas credit or debit card.
However, if you wait until you're overseas, you get the exchange rate when you spend. But, if you get cash before you go, you might be able to lock in great exchange rates if the pound's strong in the weeks and months before your trip.
Where's best to buy dollars?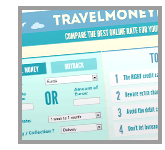 Many bureaux de change compete to offer top dollar exchange rates. We compare more than 30 online and high street rates on our TravelMoneyMax holiday money comparison.
Whether you want currency delivered to you at home or work, or you want to pick it up from a local bureau, TravelMoneyMax does the hard work for you.
Whatever you choose, NEVER buy your currency at the airport. Rates are hideous, as you're then a captive audience. If you've left it late, at least order ahead for pickup at the airport, as rates are much better than simply walking up to a bureau.
Leftover currency? How to sell your dollars
If you didn't spend all your currency, you can either keep it for your next trip, or you can cash it in to get pounds back.
Many bureaux de change will buy your dollars back from you. It's worth asking when you get your currency if they do special rates on buyback for their customers. If not, the exchange rates are often terrible when you're selling currency, so make sure you check.
If you've currency to sell, use our Buyback Page for a (limited) comparison of rates on offer.
For all the latest deals, guides and loopholes simply sign up today - it's spam free!