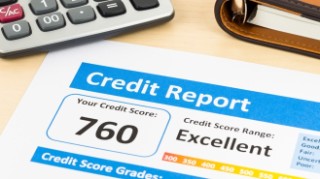 How to check your credit report for FREE
Grab your file and check your score for free
Checking your credit report is in good shape is important if you want to get a mortgage, credit card, loan and more. The big credit reference agencies try to lure you in with free month-long trials followed by paid subscriptions, but there's no real need to pay at all. Here's how to check them all for free, plus how MSE's Credit Club works.
For all the latest deals, guides and loopholes simply sign up today - it's spam free!
Why and what you should check
There are three credit reference agencies, Equifax, Experian and TransUnion (formerly Callcredit), and they all hold information on you which lenders use. Even small errors can cause problems, so it's important you check through your credit report. Most of this is explained in detail in our How to Boost Your Credit Rating guide, but below is a quick checklist.
Should I check all three credit reports?
If you're doing a specific application for a company and you know which credit reference agency it uses, it's obviously a priority to check that one. But as a general housekeeping rule we suggest you check all three credit reports at least once a year, because they all have an impact.
Don't worry about over-checking your credit report. Your checks aren't recorded on the report, and it's something that only you and the credit reference agency will know about. Check EVERY detail and do it regularly. PLUS always check before making any big applications to minimise your risk of rejection.
However, if time is short and you can only use one, choose Experian (the biggest) or use CheckMyFile's free trial to check all three.
Most importantly, you have a legal right to check your credit report. It used to cost £2, but since the new GDPR law came into effect in May 2018, it's now free.
The checks are all done online so they're quick and easy to do (and are much more efficient than the old mail-only method).
The statutory report contains your personal details, info on financial links to other people, whether you're on the electoral roll, the credit accounts you have, any missed payments or defaults, and a list of other recent searches of your credit report (though these only stay on your file for a maximum of one year). All three credit reference agencies will provide you with a statutory report: Equifax, Experian and TransUnion.
How to check your full credit report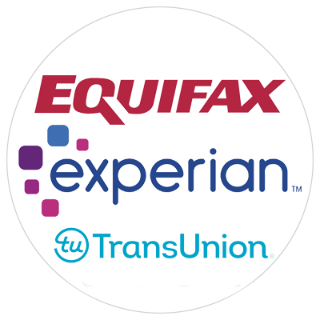 Credit reference agencies used to make all their money from selling data to lenders. The idea was to help lenders predict your future spending behaviour, which allowed them to assess whether you were a good person to lend to.
Then, some bright spark at the credit reference agencies realised they could generate a business called "consumer credit management". It meant they could start to sell you monitoring products and all the other sorts of data, including your "credit score", for the first time. You may well ask why they sell it to you. Well, it makes them money, and sometimes up to £180 a year.
It used to be that the only way you could check your score for free was to sign up to 30-day free trials of these services, and then cancel before the time's up so you don't get charged. Yet, now, you can check your report on all three agencies for free every month – though they'll make money if you apply for credit cards and loans through them.
Which way you choose to check your report will depend on what's most important to you – a full credit-monitoring service free for 30 days, or a more basic, but free-for-life service. Here's how to do it, broken down by agency.
Three agencies to check for free credit reports
As mentioned above, lenders will use one of three credit reference agencies – Equifax, Experian or TransUnion (formerly Callcredit). If possible, check all of them, as not all providers use the same agencies; see below for how to check them for free.
Experian
Experian is the largest credit reference agency. It's commonly used by lenders, so it's likely to be very comprehensive.
You now have two ways to view your Experian Credit Report for free. You can either sign up to see a monthly report with our Credit Club or you can get it direct from Experian by signing up for its 30-day free trial.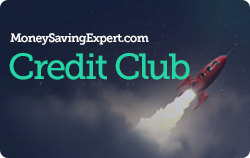 MSE Credit Club – FREE access to your full Experian Credit Report and more

Details: MSE's Credit Club offers full access to your Experian Credit Report for free anytime. You'll be able to see details of all credit accounts you have, searches made against your file, financial associations and linked addresses, plus much more. And you won't ever have to pay for it.
How to cancel: It's easy. Just log in to your account, go to 'Settings' then click the big red 'Delete My Account' button. But if you're leaving we'd love to know why – please email us so we can fix any issues.
Pros: Unlike Experian's CreditExpert below, this is free forever. Also, you'll have access to your Experian Credit Score, Affordability Score, Credit Hit Rate and more.
Cons: You only get a once-a-month snapshot of your credit report and we can't send you updates every time something changes.
The service includes your credit report, a full explanation of what each element of your report means as well as access to your last 12 months of reports.

Credit Club also includes the following features:

Experian Credit Score. This gives you an indicator of how lenders view you when assessing you for credit applications (though lenders won't actually see that score)
Our unique Affordability Score. This clever tool helps you work out how much you can afford to borrow, using calculations based on your income and estimated spending.
Our unique Credit Hit Rate. This shows your chances of success, as a percentage, of grabbing our top cards and loans.
Eligibility tool. It reveals the likelihood of you getting top credit cards or loans.
Your credit profile explained. It shows the key factors affecting your score and how to improve them.
Experian's CreditExpert – free trial of largest credit agency*. CreditExpert offers new customers a "free 30-day trial, then £14.99 a month" service. It's different from MSE's Credit Club in that it gives you real-time access to your credit report (as opposed to information that's updated monthly). You can only do the free-trial once. To cancel your subscription, call 0800 561 0083.
Experian's Credit Score – free subscription to your score. If you don't want to pay a subscription to see your credit report, you can sign up for free to see your Experian Credit Score. You won't have to pay anything, but the information is limited to seeing your credit score – as opposed to credit report – which updates every 30 days.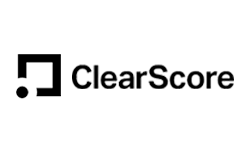 Clearscore* – free access to your monthly Equifax Credit Report
Details: Clearscore* provides free Equifax (the second biggest credit agency) scores and reports, updated once a month (note, Equifax and Clearscore are not the same company). It's not part of a free trial – it gives you your credit report free for life, but will also offer you credit cards and loans that you've 'matched' with. It gets commission on any you take out, though you're under no obligation to do so. Let us know how you get on.
How to cancel: Go to your 'My Account' page, and click on 'Delete My Account', you'll be sent an email to confirm your cancellation request has been processed.
Pros: You can get your Equifax report free every month, not just for 30 days like the free trial below.
Cons: You're sometimes directed to certain products on the site, though that doesn't mean they're right for you. Always do your own research about the type of product you need and what's on offer.
Clearscore doesn't need any bank details from you to sign up, other than the name of the bank that your account is with.

It can locate your personal record from your full name, bank name and security questions, so it doesn't ask for any credit card or other account details.
Equifax's Credit Report and Score – free 30-day trial. Equifax offers a 30-day free trial, then £7.95 a month. The paid-for service gives you access to your credit report as well as weekly email alerts whenever there are changes to your account, like a new search. You'll be charged £1 when you first sign up, but it will be refunded. You'll need to cancel your subscription 24 hours before the free trial is up by calling 0800 014 2955 to avoid being charged.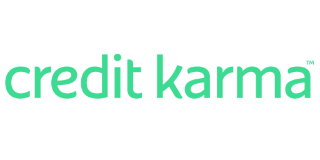 Credit Karma – free access to your TransUnion report
Details: You can access your TransUnion credit report through Credit Karma (formerly Noddle), though it's not as widely used by lenders as the other two agencies above. If you use Credit Karma, it will offer you credit cards and loans that you qualify for, though you don't have to apply for anything to continue using the free report service.
How to cancel: Email contact@support.creditkarma.co.uk and tell it you wish to cancel the service and de-register from Credit Karma.
Pros: It's completely free for life, not just for 30 days.
Cons: It may not be as comprehensive as the others. It also recommends certain products on the site, though that doesn't mean they're right for you. Always do your own research about the type of product you need and what's on offer.
You can apply online or via Credit Karma's app, just enter your details and you'll receive an email with an activation link – make sure you click it within 24 hours otherwise you might need to sign up again.
Credit Monitor – free access to your TransUnion report. An alternative to Credit Karma is Credit Monitor, powered by MoneySupermarket, which also offers completely free access to your TransUnion credit score. It's easy enough to use and you can even download an app. The main difference is that Credit Monitor updates your score every month, whereas Credit Karma updates your score weekly.
Experian, Equifax and TransUnion
CheckMyFile gives you a 30-day trial to see your Experian, TransUnion and Equifax reports in one place. After that, it's £14.99 a month. It's really only for those who want the monitoring, as a combination of Clearscore, Credit Karma and Experian will provide monthly snapshots of these three agencies for free. To cancel, call 0800 086 9360 or use the secure messaging section of your online account.
For all the latest deals, guides and loopholes simply sign up today - it's spam free!