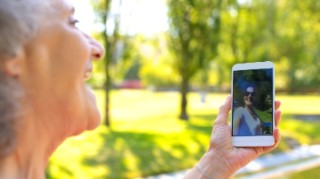 Cheap Mobile and Data Roaming
Use your phone abroad for less, incl roam free trick
Whether you're a global jet-setter or just take the odd trip abroad, this guide will show how to use your phone as cheaply as possible – and how to avoid racking up a huge bill.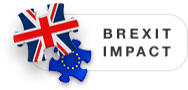 Mobile phone firms were banned from charging you extra fees to use your UK allowance of minutes, texts or data (some have caps) when in the European Union since 2017.
These rules no longer apply as the Brexit transition period has ended, but the big mobile providers currently say they've no plans to reintroduce charges. See Travelling within Europe? below and our Brexit guide for more.
Quick tips to use your mobile abroad for less
The easiest way to avoid charges while abroad is simply to turn roaming off. From January 2021, free roaming in the EU is no longer guaranteed, although many providers have said they have no plans to reintroduce fees. That said, anything you use still comes out of your normal allowance and some providers have caps on the amount of data you can use before being charged. Plus, if you're outside of your limit or travelling outside of the EU, costs can be eye-watering.

Our phones will usually try to connect automatically to the nearest signal and this can be particularly dangerous if you have automatic updates on, for example, leaving you racking up a huge bill without you even realising.

The best bet is to use Wi-Fi wherever possible, which you can usually find for free in most hotels, restaurants and bars. Yet it doesn't just offer a cheap way of browsing the web – you can use it for calls, too.

If you've got a smartphone and free internet access, download an 'internet-to-phone' calling app such as Skype, WhatsApp or Facebook Messenger before you go, or use Apple's FaceTime. Providing the person you're calling also has the service, you'll simply need to find a free Wi-Fi spot to call for free.

Although finding free Wi-Fi while away is handy for browsing, you probably don't want to start downloading hefty files such as music or films. Instead, get your phone travel-ready by saving your favourite tunes, movies, must-have apps and boarding passes BEFORE you go.

Download maps on Wi-Fi before you go

Google Maps, available on iOS and Android, allows you to store maps for offline use. Since data isn't required for the GPS function on a smartphone, this means you can navigate around the place you're visiting without paying roaming charges.

When you're connected to Wi-Fi, open the app and search the area you want to save. Once it's on screen, click on the bar that has the place name you search for and then select the menu button in the top right hand corner. To save it, select 'Save Offline Map'. For more, see Google help. Many travel apps work this way and some, such as Time Out's app, include reviews.

Alternatively, you can also take screenshots or normal photographs of maps to store on your device.

Travelling within Europe? From 1 January 2021, free mobile roaming in the EU is no longer guaranteed. However, most networks have confirmed that you can still use your UK allowance of minutes, texts and data without paying any extra charges if you are in one of the 30 countries outside the UK, such as France, Italy and Spain (though some providers have a cap on the amount of data you can use). Some operators also cover countries outside this, so it's always best to check with your network for its full list to be sure – and check any terms carefully.

Going further afield? It is much easier to ramp up costs while outside Europe as you can be charged just for receiving calls and texts. A Sim with Three offers more chance that your destination is covered, though, as customers on its 'Advanced' plans can use their allowance in 71 countries around the world, including Australia, Singapore and the United States. Plus, there's still a trick to make this work even if you're with another network – see our round-up of costs from the big networks below.

Quite simply, the same data rules don't apply. Even if you're to set sail in Europe, be extra careful of using your phone while at sea as it's easy to inadvertently connect to a 'maritime' network or a neighbouring country, which is NOT covered by the EU ruling. One MoneySaver was hit with an £8,000 bill for 40 minutes' worth of data. To be safe, make use of any free Wi-Fi options on board, or just restrict use of your phone to days when you're off the ship and always check the network your phone connects to.

Free mobile roaming in European Union countries is no longer guaranteed as the Brexit transition period has now ended. Under the 'Roam Like At Home' rules introduced by the EU, you could use your UK allowance of minutes, texts and data without paying any extra charges in one of these 30 countries (those in the EU plus Iceland, Liechtenstein and Norway), subject to 'fair usage' rules.
However, when we checked with the major firms after the trade deal was reached on 24 December 2020, they confirmed they had no plans to bring back roaming fees for now. Although this isn't an indefinite guarantee, and they could always change their approach in the future.
Here's what they told us:

EE: "Our customers enjoy inclusive roaming in Europe and beyond, and we don't have any plans to change this based on the Brexit outcome. So our customers travelling to the EU will continue to benefit from inclusive roaming."
O2: "We're committed to providing our customers with great connectivity and value when they travel outside the UK. We currently have no plans to change the 'Roam Like at Home' arrangements."
Three: "Three is the global leader in international roaming and already offers roaming at no extra cost for its customers in over 70 destinations, including the US, Australia and New Zealand. We will retain this great customer benefit regardless of Brexit negotiations, allowing our customers to continue using their phones when they travel within the EU."
Vodafone has "no plans to reintroduce roaming charges".
The smaller firms we spoke to also said they don't plan to introduce fees.
Sky Mobile: "Customers will continue to be able to use their data plans as they do today in over 30 European destinations at no extra cost from 1 January 2021."
Virgin Media: "We currently have no plans to change our 'Roam Like Home' offering. Virgin Media mobile customers can continue to enjoy their inclusive data, minutes and texts while abroad in 43 European destinations. Should we need to make any changes to our roaming services, we'll let our customers know in advance."
Tesco Mobile is "committed to giving our customers the very best value and service wherever they use their mobile. There are currently no plans to change our Home From Home roaming at no extra cost."


iD Mobile "remains committed to providing our customers with great value plans that they can use at home and in 50 destinations worldwide and currently have no plans to change our Roaming services."
Do check with individual networks for the latest information though, as they may reintroduce roaming fees at a later date. Some operators also cover countries outside the 30 included in the original 'Roam like at Home' scheme, so it's always best to check with your network for its full list to be sure – and check any terms carefully.
Beware, you could still face roaming charges if you exceed data limits

While you won't be charged for using your UK allowance in the EU, some networks have a 'fair use' policy, which means it could restrict your full UK allowance – so you could run out of data quicker than at home, and be charged for using more.
In practice, the exact amount of your data allowance you can use before these extra charges kick in will vary by provider. Giffgaff customers, for example, who are used to 'Always On' unlimited data, are restricted to 20GB while away – and will be charged around £5 for every GB used on top.
We're checking that existing fair usage limits won't change in the new year, but in the meantime it is best to call your provider to check if you're travelling imminently.
Another feature of the EU roaming rules is a default €50 (£44) cap on monthly data usage when you travel anywhere in the world – not just within the EU. The idea is to protect travellers from huge unexpected mobile bills.

The UK Government has written a similar measure into UK law, which is now in effect, so this will continue to apply. It has set the limit on charges for mobile roaming data usage at £45 per monthly billing period. You'll get warnings when you reach 80% and 100% of your data usage, and once you hit the limit your data services will stop, unless you actively chose to continue spending.
| | | |
| --- | --- | --- |
| TABLE_CELL_STYLE | How much of your UK data can you use with no extra charges? | How much would you pay to exceed this limit? (2) |
| EE | If you're on a pay monthly tariff, there is a 50GB/mth cap. For PAYG users, the cap is 25GB/mth | 0.36p/100MB |
| O2 | All of it, as long as you don't exceed the fair usage policy | £4.50/GB |
| Three | 20GB for contract, Sim-only and PAYG users | 0.3p/MB. Three have a worldwide data roaming limit that's set to £42.98 |
| Vodafone | If you're on one of its 'unlimited' data tariffs, there is a 25GB/mth cap. For all other data tariffs, there's no limit (3) | You can add more data via its Data Extra plans |
| Asda Mobile | All of it – no fair use limit | N/A |
| BT Mobile | 15GB | 0.36p/MB |
| Giffgaff | 20GB if on an 'Always On' package | 0.36p/MB |
| iD Mobile | Depends on your package – use its online calc to check | Depends on your package – use its online calc to check |
| Sky Mobile | All of it – no fair use limit | N/A |
| Tesco Mobile | Depends on your usage – see full details | 0.35p/MB |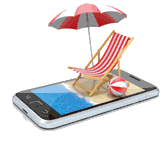 Outside the EU, some providers charge a gobsmacking £8/MB for data and £3/min to make or receive a call, so if you're not careful your mobile bill could set you back more than your trip.
This includes some surprisingly common holiday hotspots, so here's our top tips to cut costs while travelling further afield.
If you use a UK number while abroad (including a local or global Sim with a UK number), it won't cost friends and family at home any more to call you. They'll be charged the standard domestic rate. You now won't be charged to receive calls from a UK number if in the EU – but you will outside Europe, and it can cost as much as £3/min.

You can avoid this by buying a local Sim card when you arrive at your destination, giving you a foreign phone number – but then those at home will be charged international rates for calling it.If you've Wi-Fi or data access, get them to call you via Skype, WhatsApp, Facebook Messenger, Apple's Facetime or a similar service, avoiding these costly rates.

However, if you can't get internet access, it's free to receive texts anywhere worldwide, so ask friends to message you, not call. Then, as it can cost as much as £1.20/text to reply outside Europe, condense your reply (lrn 2 spk txt agn) and it's still relatively cheap. Don't go back and forth, though.

Alternatively, use your mobile as a pager – get people to text if they want to chat and then use a cheaper way to call back.

Outrageously, you can be charged simply for someone ELSE leaving YOU an answerphone message – even if you never hear it. It all depends on the network you're on and the country you're in, but in some cases with EE it can cost as much as £1.20/min to receive a voicemail, and a further £1.20/min to listen to it. So picking up a two-minute message could cost you over a fiver.

Ouch... so what can I do about it? First check whether your network charges for the country you're headed to. If it does, your best bet is to simply turn off your voicemail, to stop people being able to leave you a message. Each network has different instructions on how to do this, though you normally have to make a call, so make sure you do it before you travel (and certainly before you leave the UK).

EU regulations stated that even if you were roaming OUTSIDE Europe, providers had to cut you off when you'd used €50 (around £44) of data in a month. Post-Brexit this was written into UK law, with a monthly limit of £45.

You should only get charged more than this if you've explicitly agreed that you're happy to go over the limit. This can be a useful backstop given it's often unexpected data charges that result in massive post-holiday roaming bills – but there's a catch:

If you sign up for a network's roaming add-on, you may also be opted out of the £45 cut-off limit.

So read the T&Cs carefully before taking one of these bundles and keep a close eye on your data usage, otherwise you could arrive home to a big bill. It should also be noted that this cap doesn't cover calls or texts, so you could still run up a considerable bill at £2/min.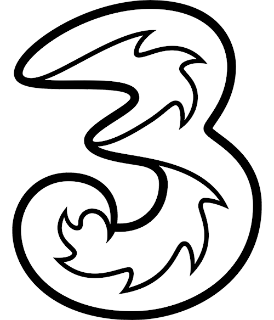 Roam 'free' in 71 destinations, including the United States and Australia
When it comes to making roaming outside the EU affordable, Three's Go Roam* Sim has led the charge for a while now.
It allows those on 'Advanced' (but not the legacy 'Essential') pay-monthly plans and pay-as-you-go users to use their normal allowance of minutes, texts and data abroad in 71 countries and territories as standard – though there is a cap on the amount you can use and you'll be charged for calling local numbers (see how it works below). Many of the 71 countries are in the EU (and those on Essential plans can also access these), but the list also includes the United States, Australia, Switzerland and more. See the full list of countries covered*.
Though travel to a country outside of this – including Turkey – and you'll be charged its expensive standard rates, so it's not a blanket rule that Three will be the cheapest way to roam. See our round-up of the main network charges below to compare.
Even if you're not a Three customer, there's a trick to grab its Go Roam offer. Just order one of its free pay-as-you-go Sims to pop into your handset while you're away – though you'll have to use a new number. See our Pay-as-you-go guide for full details.

To do this, you might have to unlock your phone though – as some networks can take up to 10 days to do this, make sure you leave plenty of time.

Any calls or texts to UK numbers and data used comes from your allowance (though you're charged international rates for dialling non-UK numbers, eg, if you call the restaurant down the street from your hotel). Receiving calls and texts is also free. However, there's a 'fair usage' cap of 12GB data, 3,000 mins and 5,000 texts abroad. If you go over that, you'll pay a surcharge – see how much you'll pay in each destination.


If you have international roaming activated* on your account, Go Roam should work automatically when you arrive in one of the countries covered. You'll get a text confirming there's no extra cost for calls and texts to the UK, and another with international rates.


You can only use 3G data abroad, even if you get 'superfast' 4G in the UK. Three says there's no need to turn 4G off to get online in a Go Roam country though, your handset will just connect to 3G only.

Three's T&Cs say you can't use your phone for tethering (sharing your data connection with other devices).

Three also says it reserves the right to cut off the service if you use your allowance abroad for more than two months continuously.
If you're a pay monthly contract customer, it's worth checking if you can get an overseas data bundle from your network, as these can often work out cheaper than its standard rates. We list the major providers' offerings below – bear in mind though that even buying a bundle can work out expensive (a two-week trip could set you back £80+), so you may be better keeping your phone off or sticking to free Wi-Fi.

TABLE_CELL_STYLE

Provider
Roaming add-ons
Standard rates (1)
Data
Calls
Texts
EE

For Australia, Canada, Mexico, New Zealand and the United States, you can add the Roam further pass which lets you use your UK allowance for £10/mth on a rolling 30-day contract. If you have a 'Smart' plan, you could select it as a 'swappable benefit' at no extra charge.

Alternatively, and for 11 other destinations including China, India and South Africa, it offers:

Travel data pass – 500MB from £4.80 to £6/day, depending on the destination

World select talk and text – unltd mins & texts for £6/day in Australia, Canada, Turkey and the USA.

N/A (2)
£1.80/min
60p
O2*

If you've an O2 Refresh tariff or have a Sim only plan with more than 20GB data, check if your destination is covered by the included Travel Inclusive zone bolt on, which covers 27 further countries including Australia and the USA.

Otherwise, it offers:

O2 Travel* – unltd data, 120 mins & 120 texts for £4.99/day

£7.20/MB
£2/min
50p
Three*

Three's standard Go Roam includes 71 countries, including the USA and New Zealand.

Otherwise, you'll be charged its expensive standard roaming rates (see right). Check how much your destination would cost before you travel.

£6/MB
£3/min
35p
Vodafone*

If you have a 'Red Entertainment' plan, check if your destination is covered by the included Global Roaming Plus, which covers 77 countries including Mexico and New Zealand.

For all other pay monthly plans, it offers:

Roam Further* – use your UK allowance in 104 destinations for £6/day

12p/MB
60p/min
8p
Many of the fee-paying packages also bill you on a recurring basis, so you'll continue to be charged until you cancel. If you're only going away for a short time, simply cancel once you get home.
Frequent traveller? Consider switching to a specialist Sim
If you're a frequent traveller, plan to use your phone a lot or are going away for a bit longer than usual, you may be better off getting a specialist Sim.
If you're not travelling to one of the countries covered by Three's Go Roam service and can't rely on free Wi-Fi, this may be the most cost-effective way to get online. But it can be a fiddly process, and there's no easy solution to finding the best deal. With most Sims, you'll also need an unlocked mobile (or mobile device).
There are three main options:
The cheapest option is to buy a Sim card when you arrive at your destination.

To get recommendations of PAYG overseas Sim cards, Wiki Resource is a good tool, although its accuracy depends on how up-to-date people have kept the info. Use the list on the left-hand side to pick a country, and it'll show you available PAYG data Sim options, where to buy them when you arrive and how to get connected once you get the Sim.

Alternatively, if you're willing to do a little more legwork yourself, Wikipedia lists the mobile networks available in every country:

Australia | France | Germany | Greece | Poland | Spain | USA

There's also a useful list of overseas networks on PrepaidGSM.

Once you know which providers operate in the country you're travelling to, it's possible to compare deals on their sites before you go, and buy a PAYG Sim card when you get there.

This is a specific Sim card for the country you are going to, which gives you a new UK number to give out to friends and family, so they can call you while you're away without it costing them. If you travel frequently to a few different countries, it means buying a few Sims and giving out lots of different numbers.


To get recommendations of prepaid overseas Sim cards, PrePaidGsm is a good tool, although its accuracy depends on how up-to-date people have kept the info. It lists countries by continent – simply click on one and it'll show you available prepaid Sim options, any special rates and useful info like activation fees and card validity.

Here you use a specialist multi-country Sim card. While not as cheap as a local card, you only need to buy it once, and keep the same UK number wherever you are, making it more convenient.


The cost of calls, texts and data is different depending on the country you're in, so always double-check the price first. Sites to check include Dataroam* and TravelTalk.
If you're after a specialist Sim, you'll need to weigh up what's best for you. Think about the calls you are making – if they're mainly calls to the country you're in, a local Sim could be best, but then you'll have to pay international rates to phone home. Also bear in mind that it is likely to be easier to top up a global Sim online.