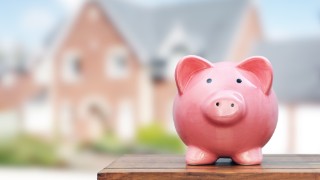 Housing & Energy Grants
Find free cash for your home
There's free cash available to help increase your home's energy efficiency or pay your energy bills – hundreds of millions of pounds of it. The key is knowing where to look.
For all the latest deals, guides and loopholes simply sign up today - it's spam free!
The main energy grants & freebies
Update: If you're concerned about paying your utility bills due to the coronavirus pandemic, help is available from energy and water companies. See full info for energy suppliers and water companies, plus lots more help if you're struggling financially, in our Coronavirus Finance & Bills Help guide.
Energy is one of the main grant-giving areas, as substantial Government funding is available to reduce our impact on the environment. The Government, energy suppliers and local authorities all provide grants to help you save energy.
It's worth everyone checking if they're eligible. Here's some inspiration...

I have been lucky enough to qualify for a brand new boiler. I didn't think I'd meet the criteria but I did, so check and see if you qualify too.
The end result of these grants is an increase in your home's value, warmth and economy. Of course, big savings are available by cutting costs or insuring your boiler against breakdown. Check out our Cheap Gas & Electricity and Boiler Cover guides.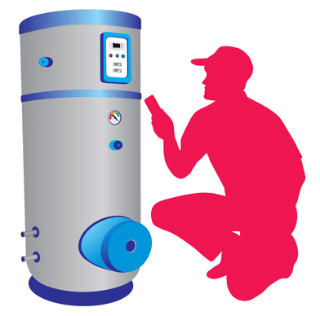 Free insulation and boiler grants

There are wads of freebies and grants on offer from energy providers, from new boilers to loft and cavity wall insulation. It's all part of their efficiency obligations to people in certain groups. It's mainly for those receiving certain benefits, such as universal credit, tax credits, pension credit or income-based benefits. The full Free Insulation & Boilers guide has more, but below's a taster of what you can get:

Boiler replacement or repair. Heating accounts for around 60% of what you spend in a year on energy bills. Depending on your boiler's age, a shiny new efficient one could save you up to £315/year.


Cavity wall insulation. Most homes built between 1920 and 1990 have a gap between internal and external walls. Filling the cavity with insulating mineral wool and foam means cold air's kept out, and warm air stays in, which can save an average three-bedroom home up to £280/yr. It's not for everyone, so make sure it's appropriate for your home first.
Loft insulation. Up to a quarter of your home's heat escapes via the roof, but you can solve this by laying mineral wool under the rafters, saving up to £250/yr.
Can you get up to £300 with the winter fuel payment?
Update: The information below is for last winter's scheme. We'll update this when details for winter 2021/2022 become available.
If you were born on or before 5 October 1954 and live in the UK for at least one day between 21 and 27 September 2020, then regardless of income, you can grab a one-off, tax-free winter fuel payment of between £100 and £300.
You'll receive a letter from the Government telling you how much you will get, based on the following criteria.
| | | |
| --- | --- | --- |
| BETWEEN 21-27 SEPTEMBER 2020 YOU: | BORN BETWEEN 28 SEP 1940 AND 5 OCT 1954 | BORN ON OR BEFORE 27 SEP 1940 |
| Lived alone (or none of the people you lived qualify). | £200 | £300 |
| Lived with someone under 80 who also qualifies. | £100 | £200 |
| Lived with someone 80 or over who also qualifies. | £100 | £150 |
| Lived in a care home but didn't receive pension credit, income support, jobseeker's allowance or income-related employment and support allowance. | £100 | £150 |
If you're on the state pension or in receipt of another social security benefit, such as pension credit or income-related employment and support allowance, then you should receive it automatically, paid in the same way as the other benefit you receive. See the full eligibility criteria.

If you've not had the winter fuel payment before and don't get benefits or a state pension, or only get universal credit, housing benefit, council tax reduction or child benefit, then you'll need to claim it. You can either apply by post or by calling the helpline on 0800 731 0160.

You'll receive a letter with your estimated payment date, though you should receive it before Christmas as payments are made in November and December. If you've not received it by 13 January 2021, you should speak to your local benefits office.
Cold weather payments of £25 for each sub-zero week
The cold weather payment is a separate grant paid by the Government to older people and those on certain benefits, to help cover costs when temperatures hit zero and below in your area.
It applies if the average temperature is – or is forecast to be – 0°C or below for seven days in a row between 1 November and 31 March. You get £25 for each seven-day period. See our full Cold Weather Payment guide for more info.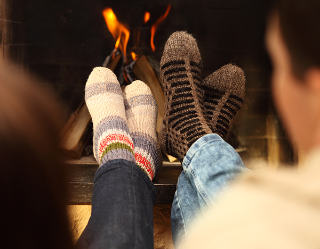 The Warm Home Discount scheme requires suppliers, by law, to help vulnerable people in the UK pay for their energy. The money isn't paid to you – it's a £140 rebate applied to your electricity bill between September and March. If you're on a prepay meter, you'll usually be sent a top-up voucher.

There are two ways to qualify, with a different application process for each.

If you get pension credit, it may come automatically. The scheme for winter 2021/22 will open on 18 October 2021. To be eligible for the automatic payment, you or your partner will need to be in receipt of the 'guarantee credit' element of the pension credit, and your name (or your partner's) will need to be on your energy bill as of 4 July 2021.

Provided your energy supplier is part of the scheme (see the full list below), you should receive a letter (usually sent between October and December) confirming when the £140 will be deducted from your electricity bill. The letter may also ask you to contact the Warm Home Discount helpline to confirm your details. The helpline can also be used if you need assistance, or if you've not received your letter. Call 0800 731 0214.
On certain benefits? You may qualify, but you must apply. If you don't qualify for the above, you can still apply providing you get certain benefits (see full eligibility criteria below), under what's known as the 'broader group' criteria. If you're eligible, you'll need to apply directly to a participating supplier (see the full list below). Applications haven't yet opened for next winter's scheme – we'll update this guide when they are.
Warm home discount FAQs
If you have an annual household income of £16,190 or less and you get child tax credit, or you receive income support or income-based jobseeker's allowance, or you receive income-related employment and support allowance, you're eligible if you have any of the following:

A disability premium
A pensioner premium
A disabled child premium
Child tax credit that includes a 'disability' or 'severe disability' element
Parental responsibility of a child aged under five living with you

If you get universal credit and have earned £1,349 or less in at least one month since November 2018, you're eligible if you have any of the following:

The 'limited capability for work' element (with or without a 'work-related activity' element)
The 'disabled child' element
Parental responsibility of a child aged under five living with you

You can easily compare tariffs from the following suppliers that offer the discount via our Cheap Energy Club – simply select the warm home discount filter, under 'tariff features':

Atlantic (contact SSE)

Avro Energy
Boost

Bristol Energy*
British Gas (incl Scottish Gas)
British Gas Evolve
Bulb
Co-op Energy (contact Octopus Energy)
E (gas and electricity)
E.on
E.on Next
Ecotricity*

EDF
Green Energy*
Green Star Energy (contact Shell Energy)
iSupplyEnergy* (contact EDF)
London Power (contact Octopus Energy)
Lumo (contact Ovo Energy)
M&S Energy (contact Octopus Energy)

Npower
Npower Select (contact E.on Next)
Octopus Energy
Ovo Energy
Powershop
Pure Planet
Qwest Energy (contact Octopus Energy)
Roar Power (contact Octopus Energy)

Sainsbury's Energy

Scottish Power

Shell Energy
So Energy
Spark

SSE
SSE Southern Electric
SSE Scottish Hydro
SSE Swalec
Symbio Energy
Tonik Energy (contact Scottish Power)

Utilita
Utility Point*
Utility Warehouse

* Only provides the discount to the 'core group'.

If you get the 'guarantee credit' element of pension credit, what matters is who your supplier is on 4 July 2021 – known as the 'qualifying date'. Provided it is part of the Warm Home Discount scheme, you will get the discount from whichever supplier you were with on this date, whether you've switched away from it since or not.

You shouldn't have to do anything extra to get it if you switch before you get the discount, though energy regulator Ofgem recommends you contact the supplier you were with to check it still has your contact details, and how and when you will be paid the rebate.

To get the rebate again next year, you'll also need to be with a participating supplier on the 'qualifying date' in 2022. We don't know when exactly that will be yet, but it's likely to be around June or July.

Our Cheap Energy Club will show you tariffs from suppliers that offer the discount – you can select the warm home discount filter, under 'tariff features'.


If you're on certain benefits and you have to apply to get the discount, you should always check before you switch that the supplier offers it to those on benefits, that you're still eligible under its scheme (as criteria can differ between providers) and that the supplier's scheme is still open to applications. You will then need to apply with the new supplier.
Free cash to help pay for utility arrears
Some utility companies also offer help if you have large arrears on your gas, electricity or water bills. Please let us know if you have success with any of these schemes.
Energy suppliers offer help if you have arrears
To apply for help with energy arrears, you'll need to be an account holder and complete a full income and expenditure budget sheet. You'll also need to provide proof of your income, plus give details on how your arrears have built up, eg, due to illness or redundancy, and say how the grant will help you. It can take several weeks to process your claim.

Exact requirements vary – some say you need to be in receipt of certain benefits for example – but those with the greatest need are prioritised on a case-by-case basis.
Water suppliers also offer help if you're in arrears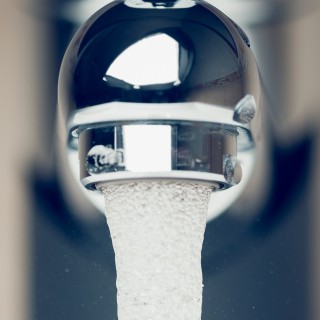 If you're having trouble paying your water bill and have fallen into debt, contact your water company to see what help it can offer. All companies offer some kind of help – this can be anything from providing repayment plans, discounts or even a cap on how much you pay.

What's available varies from company to company. Don't worry if you're unsure which scheme is best for you. Call your provider and it will assess your circumstances and decide which one will save you the most money. For more, including a full company-by-company breakdown, see Get help if you're struggling to pay your bills
The Turn2us website also has info on all the water company schemes.
There are also a range of freebies you can get from your water supplier to help you save on your water bill.

The freebies you get vary by supplier – the water efficiency site Save Water Save Money collates all the best ones up for grabs.

Examples include flush bags, water widgets, shower timers and water audit leaflets. To see what you can get, plus more details on how the scheme works, go to the full Cut Water Bills guide.
For all the latest deals, guides and loopholes simply sign up today - it's spam free!
The top home help schemes and grants
There's more home help available depending on your circumstances. Here are five more schemes and grants.