Top Junior ISAs
3.6% tax-free kids' savings
Get Our Free Money Tips Email!
For all the latest deals, guides and loopholes - join the 12m who get it. Don't miss out

Dan and Eesha | Edited by Martin
Updated Weekly

Junior ISAs are tax-free savings accounts millions of under-18s can save or invest up to £4,260 in this tax year. They then remain tax-free until their 18th birthday, when it gets converted into an adult ISA.

This is a fully updated guide focusing mainly on the best buy children's junior cash ISAs, but we also cover many of the key points around junior stocks & shares ISAs.
Best junior cash ISAs 2018/19
10 junior ISA need-to-knows
A junior ISA is a tax-free way to save for your child

A junior ISA is a permanently tax-free savings or investment wrapper aimed at encouraging families to save for their children's futures. Any money you put in one will be locked away until your child's 18th birthday, when it becomes their cash, and will become a standard ISA.

You can put up to £4,260 into a junior ISA in the 2018/19 tax year which can be split whichever way you like between the two types of junior ISAs:

Junior cash ISAs. This is where you put the cash in what is quite simply an always tax-free savings account. The money is completely safe (provided it's in a UK-regulated provider and you've no more than £85,000 with that financial institution) and you get a defined amount of interest. The only risk is the money won't grow as quickly as inflation. See junior cash ISA best buys below.
Junior stocks & shares ISAs. Here, returns depend on the performance of the stocks or shares you've invested in.

Quick question

How do junior ISAs differ from standard adult ISAs?

Junior ISAs are an extension of the existing adult ISA system (see the ISA guide). Once a child holding a junior ISA hits 18, it's automatically rolled over into an adult ISA – safeguarding the tax-free benefit for ever.

The ISA works in exactly the same way as the junior versions, except that you can save a big £20,000 a year tax free.




You must be under 18 to have a junior ISA

Any child under 18 can have a junior ISA but how to actually open one depends when they were born.

It's simple for the following groups who can simply open one if they are under 18, if born...

On or after 3 January 2011
Before September 2002

Anyone born between 1 September 2002 and 2 January 2011 would have had a Child Trust Fund automatically opened for them by the Government. Since April 2015, these could be converted into junior ISAs.

According to HM Revenue & Customs (HMRC), there are over 700,000 dormant CTFs. Find out where your child's fund is on HMRC's website - you'll need to sign into your Government Gateway account or sign up for one.

The Government adds that a small number of people born between the CTF dates weren't eligible for them (for example, if they weren't UK citizens at the time) – they'll be able to apply for junior ISAs now.

For most people junior ISAs AREN'T worth putting new money in unless they pay more than normal kids savings

Children are taxed just like adults, and just like adults that means that if they've no income they can earn up to £17,850 a year from savings without paying tax on it (that's the £11,850 personal allowance + £5,000 starting savings allowance + the £1,000 personal savings allowance (PSA)).

Even in the unlikely event they have real income, the personal savings allowance, introduced in April 2016, allows them to earn up to £1,000 a year interest tax free (unless they become higher rate taxpayers in which case… WOW!)

So these days there are only three main reasons you'd put new money into a junior ISA rather than the top children's savings accounts:

1. You want to lock the cash away until they're 18. Junior ISAs mandate this so it's an easy way to do it. Though as we explain below, you need to be prepared that this means on their 18th birthday, the money is theirs to do with as they please.

2. If it's money given from parents they can only earn £100/yr from it in normal savings. Junior ISA savings are tax free and remain tax free year after year.

Yet money given to a child by each parent or step-parent (not grandparents, aunts, uncles etc) which generates more than £100/year in interest in normal (non-junior ISA) savings will be paid at the parent's tax rate.

So the £100 allowance is on a 'per parent' basis, rather than a 'per child' basis. The aim's to stop parents using their kids' tax-free allowance for an extra allowance.

Once the child earns more than this, the whole lot is taxed at the parent's tax rate. Even then if the parent is within their personal savings allowance and the child's savings don't take them over, then it'd still be tax free.

Yet if the child goes over the £100 limit and the parent is over the PSA then their savings would be taxable – in which case saving it in a junior ISA would be a tax benefit, as then it's tax free. For a full explanation, read how kids' tax works.

3. If junior ISAs pay more than normal savings. Even if there's no tax advantage for your child, then if the rate is higher, as it sometimes is, then you could save in a junior ISA for them. So compare the junior ISA rates below to the top kids' savings rates.

If junior ISAs pay more, so you're thinking of it, do remember the money is locked away until 18. If rates change and kids savings pay more later, you won't be able to withdraw it and shift it there.

You can convert child trust funds to junior ISAs

The rules changed in April 2015 so anyone with a child trust fund can convert it to a junior ISA. This is a major boost for those with a cash CTF where rates tend to be far worse than junior ISA rates as many banks and building societies had abandoned CTFs, instead concentrating their best rates on newer junior ISAs.

It means those trapped in old accounts can switch to far better payers. Full the full pros and cons (including why it's not always best to transfer investment CTFs, see the Child Trust Funds guide).

The money's locked away until your child's 18 – and then it's their cash

As soon as you put any cash in a junior ISA, it's locked away until your child reaches 18, at which point the cash becomes theirs. So consider carefully whether you're happy with not having control of what it's spent on.

This is a key point of where you decide to save. With normal kids' savings, you can access cash at will (until control of the account passes to your child, which tends to be around age 16). But, with a junior ISA, it's locked away – completely inaccessible – until they turn 18. You also don't have the same control about what happens to the cash. Know that...

It's their money. At age 18, they can do what they want with the cash

From the day the cash goes in a junior ISA, it's the child's money, not the parents'. So you must remember at age 18, whatever you've planned for the money – such as building a mortgage deposit for them – the money's actually entirely your child's, and they can do WHATEVER they want with it.

So while you may have a cute toddler now, they could grow up to be a rebellious 18-year-old. Even if that's just a phase, when the money in junior ISAs finally becomes accessible, on their 18th birthday, it becomes theirs to do as they will.

To take it to its extreme, here's a question Martin was asked: "Could I stop them if they wanted to buy drugs with it?" The answer is no.

So if you're saving for a university fund, for example, (see our Don't Pay Tuition Fees Upfront guide) there's a risk with using a children's ISA that you just don't have if you're using a normal savings account. Saving in your name (assuming the interest doesn't take you over your personal savings allowance) could be safer.

Should I save or invest?

There's no easy way to decide, and no right or wrong answer, it's all about your attitude to risk – and also how old your child is.

The younger they are, the more likely investing will beat saving, as over longer periods the stock market tends to outperform cash. Yet there's no guarantee. If your child is close to 18, you're more at risk of the vagaries of the stock market if they plan to withdraw it straight away, as they could incur a big loss if investments have tanked.

Looking to invest? It's important to note MoneySavingExpert.com doesn't cover where you should place your investments – it's not our field of expertise. Instead, if you're thinking of investing, this Hargreaves Lansdown junior shares ISA guide may be useful, or you can try comparison site MoneySupermarket for a non-exhaustive list of providers.

If you don't use your allowance, you lose it

Kids can save £4,260 per tax year in a junior ISA. The tax year runs from each 6 April to the following 5 April, and it's important to remember you'll lose unused allowances (or portions of them) for good. However, once in the children's ISA wrapper, they remain efficient year after year.

You can switch providers to boost the rate

You can switch to a new junior ISA account just as you can do an ISA transfer with an adult ISA. Just open a new account and tell the new provider the details of your old ISA (if it accepts transfers).

You can only open one junior cash ISA and/or one junior stocks & shares ISA per tax year

You can only open one junior cash ISA and one junior shares ISA per tax year, and you can split the £4,260 allowance between them as you wish. You can transfer providers as much as you like, but can only hold one of each type at any one time.

Those aged 16 or 17 can have both a junior ISA AND an adult cash ISA or Help to Buy ISA

When a child turns 16 they can also open a normal cash ISA OR a Help to Buy ISA as well as a junior ISA (however, they cannot open an adult stocks & shares ISA or a Lifetime ISA until they are 18).

So 16 and 17-year-olds can have a bigger tax-free savings allowance than any other group. At 18, any normal cash ISAs can be merged with the ex-junior ISAs, providing one of them accepts transfers in – see the Cash ISA Transfer guide for full details.
Best buys: Junior cash ISAs
These are the current top-paying junior cash ISAs – though always check your local building society, it may have branch-only offers for local customers.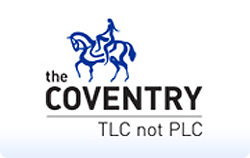 Top junior cash ISA rate but you can't pay into it online
Coventry Building Society – 3.6% AER variable
The Coventry Building Society Junior Cash ISA pays a clean 3.6% AER on new money and transfers. It can be opened by post or in branch, or you can order an application pack by phone or online - but payments must be made by cash or cheque, so if you want to pay into your account online, look at the options below.
3.6,1
Need-to-knows
The rate is variable and there's no temporary bonus. That means there is less chance of it suddenly plummeting in a year or so, though it also means there is no rate guarantee in the meantime so the rate could slide at any time (so keep an eye on it and be ready to switch).

Coventry BS has the full £85,000 UK savings safety guarantee.
SUMMARY:
Rate: 3.6% AER variable | Min deposit: £1 | Access: Post or branch (can order an application pack by phone or online) | Interest paid: Annually | Allows previous ISA transfers?: Yes
Decent rate junior cash ISA (for new money & transfers)
Tesco Bank – 3.15% AER variable
Another decent option is Tesco Bank's Junior ISA which pays a slightly lower 3.15% AER. It's a good option if you want a 'big name' brand but aren't bothered about a big branch network.
3.15,1
Need-to-knows
The rate is variable and there's no temporary bonus. That means there is less chance of it suddenly plummeting in a year or so, though it also means there is no rate guarantee in the meantime so the rate could slide at any time (so keep an eye on it and be ready to switch).

The account can be opened and managed by phone or online, though if your child's 16+ and wants to open it themselves they can't apply online.

Tesco Bank has the full £85,000 UK savings protection. See more information about the Savings Safety rules.
SUMMARY:
Rate: 3.15% AER variable | Min deposit: £1 | Access: Online or phone | Interest paid: Annually | Allows previous ISA transfers?: Yes
Get Our Free Money Tips Email!
For all the latest deals, guides and loopholes - join the 10m who get it. Don't miss out
Q&A
Junior ISAs
Who is actually in charge of the account?

Until the age of 16, parents or legal guardians are entirely in charge of paying money in, picking the providers and the type of junior ISA (cash or shares). At 16, the child has the opportunity to take charge of these decisions if they want to – but the money is still untouchable until they hit 18.

Anyone with parental responsibility for the child can open an account. Usually these are the child's parents, but even grandparents if they're legal guardians of the child. However, ANYONE is allowed to put money into the account.

Do I have to pay money in every year?

No. There's no obligation to use your kids' junior ISA allowance, or to pay a minimum amount in each year to keep the account active.

Think of junior ISAs like a new motorway that's just opened. You've been given a new road to use – but if you don't have a car, or would rather use a different route, that's fine. It's the same with junior ISAs. If you'd prefer to save in different products, or don't have spare cash, it's no problem – but the road will remain open for the foreseeable future, in case you change your mind.

Can I open multiple children's ISAs with different providers?

You can only open one junior Cash ISA and one junior shares ISA per tax year. However, you are allowed to transfer your money to a different account at any time.

If moving from cash to investments, or vice versa, you can keep the original account as you'll still only have one of each. If moving to a different account within the cash ISA wrapper or within the investment ISA wrapper, the original account will close so you'll only have one.

In future tax years, you must either deposit new money in the same account or, if you choose another account, you'll need to transfer all your money from previous years to it.

Can I split the allowance between junior cash ISAs and junior stocks & shares ISAs?

Yes, you can. You can only open one of each type of junior ISA but you can split the allowance between them. So if you want to deposit £2,130 into the junior cash ISA and £2,130 in the junior stocks & shares ISA you can do this – providing you don't go over the £4,260 limit.

How can I help financially educate kids in the process?

If you are going to open a junior ISA for an older child, why not do the process with them, talking through the decisions? It's a great form of practical financial education.

See Teen Cash Class guide for more ideas.

What happens when my kids turn 18?

Once the child turns 18, the junior ISA automatically rolls over into a normal adult ISA, and they will retain whatever split between cash and investments existed at that time.

From then on, the account holder will be able to add cash up to whatever the prevailing ISA allowance is at the time – currently £20,000. It can be split however you chose to between a cash ISA (including a Help to Buy ISA), a stocks & shares ISA, an innovative finance ISA and a Lifetime ISA.

The interest rate (or investment types) the junior ISA will be rolled into is entirely up to your provider. So check the rate at the time, and if it's poor, remember you have a right to transfer it (see the ISA Transfer guide).

To make sure the adult ISA gets set up, the child should provide the bank with their National Insurance number, so normal ISA set-up procedures can be adhered to, before the adult ISA opens at age 18. See the Cash ISA Guide for full details of how they work.