Top Junior ISAs
3.6% tax-free kids' savings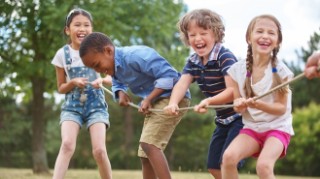 Junior ISAs are tax-free savings accounts millions of under-18s can save or invest up to £4,260 in this tax year. They then remain tax-free until their 18th birthday, when it gets converted into an adult ISA.

This is a fully updated guide focusing mainly on the best-buy children's junior cash ISAs, but we also cover many of the key points around junior stocks & shares ISAs.

Best junior cash ISAs 2018/19
Get Our Free Money Tips Email!
For all the latest deals, guides and loopholes - join the 12m who get it. Don't miss out
10 junior ISA need-to-knows
Get Our Free Money Tips Email!
For all the latest deals, guides and loopholes - join the 12m who get it. Don't miss out
Best buys: Junior cash ISAs
Get Our Free Money Tips Email!
For all the latest deals, guides and loopholes - join the 12m who get it. Don't miss out
Q&A Junior ISAs
Until the age of 16, parents or legal guardians are entirely in charge of paying money in, picking the providers and the type of junior ISA (cash or shares). At 16, the child has the opportunity to take charge of these decisions if they want to – but the money is still untouchable until they hit 18.

Anyone with parental responsibility for the child can open an account. Usually these are the child's parents, but even grandparents if they're legal guardians of the child. However, ANYONE is allowed to put money into the account.

No. There's no obligation to use your kids' junior ISA allowance, or to pay a minimum amount in each year to keep the account active.

Think of junior ISAs like a new motorway that's just opened. You've been given a new road to use – but if you don't have a car, or would rather use a different route, that's fine. It's the same with junior ISAs. If you'd prefer to save in different products, or don't have spare cash, it's no problem – but the road will remain open for the foreseeable future, in case you change your mind.

You can only open one junior Cash ISA and one junior shares ISA per tax year. However, you are allowed to transfer your money to a different account at any time.

If moving from cash to investments, or vice versa, you can keep the original account as you'll still only have one of each. If moving to a different account within the cash ISA wrapper or within the investment ISA wrapper, the original account will close so you'll only have one.

In future tax years, you must either deposit new money in the same account or, if you choose another account, you'll need to transfer all your money from previous years to it.

Yes, you can. You can only open one of each type of junior ISA but you can split the allowance between them. So if you want to deposit £2,130 into the junior cash ISA and £2,130 in the junior stocks & shares ISA you can do this – providing you don't go over the £4,260 limit.

If you are going to open a junior ISA for an older child, why not do the process with them, talking through the decisions? It's a great form of practical financial education.

See Teen Cash Class guide for more ideas.

Once the child turns 18, the junior ISA automatically rolls over into a normal adult ISA, and they will retain whatever split between cash and investments existed at that time.

From then on, the account holder will be able to add cash up to whatever the prevailing ISA allowance is at the time – currently £20,000. It can be split however you chose to between a cash ISA (including a Help to Buy ISA), a stocks & shares ISA, an innovative finance ISA and a Lifetime ISA.

The interest rate (or investment types) the junior ISA will be rolled into is entirely up to your provider. So check the rate at the time, and if it's poor, remember you have a right to transfer it (see the ISA Transfer guide).

To make sure the adult ISA gets set up, the child should provide the bank with their National Insurance number, so normal ISA set-up procedures can be adhered to, before the adult ISA opens at age 18. See the Cash ISA Guide for full details of how they work.

Join the MSE Forum Discussion