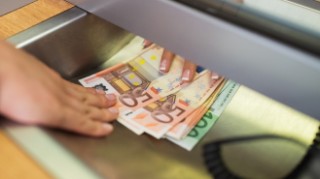 How to buy euros
Including rates, where to use them and how to sell them back
The euro is one of the world's most popular currencies, with billions and billions in circulation – amazing when you consider it's a currency that's only a couple of decades old. But if you're heading to Europe on hols, what's the best way to get your currency? We look at this and more in this short guide.
Other top MSE travel money guides...


For all the latest deals, guides and loopholes simply sign up today - it's spam free!
Which countries take the euro?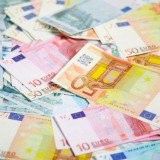 The euro is the official currency of Andorra, Austria, Belgium, Cyprus, Estonia, Finland, France (and some of its overseas territories), Germany, Greece, Ireland, Italy, Kosovo, Latvia, Lithuania, Luxembourg, Malta, Monaco, Montenegro, the Netherlands, Portugal, San Marino, Slovakia, Slovenia, Spain and the Vatican City.
It's also accepted – though not everywhere, and it's not the official currency – in Cuba, North Korea and Zimbabwe.
Many other countries, particularly in Africa, have currencies that are pegged to the euro, though the currency itself can't be used there.
How has the euro exchange rate changed over time?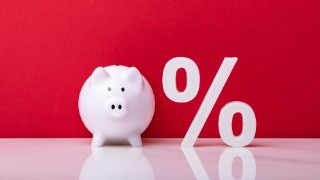 Like any currency, the pound gets stronger and weaker over time against the euro. The exchange rate depends on a whole host of economic and political factors.
Since its launch in 1999, a pound has bought anywhere between €1.73 at its highest point and €1.02 at its lowest. Following the UK's decision to leave the EU in 2016, the pound has generally bought between €1.10 to €1.20.
Should I buy euros before I go on holiday?
This depends on how you like to spend. Many people don't get currency before they go, and rely on using a card at an ATM once on their trip to get the local currency.
This can often net you a great exchange rate, especially if you have a top overseas credit or debit card.
However, if you wait until you're overseas, you get the exchange rate when you spend. But, if you get cash before you go, you might be able to lock in great exchange rates if the pound's strong in the weeks and months before your trip.
Where's best to buy euros?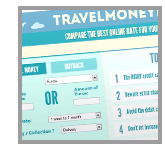 Many currency sellers compete to offer the top exchange rates on euros. We compare more than 30 online and high street rates on our TravelMoneyMax holiday money comparison.
Whether you want currency delivered to you at home or work, or you want to pick it up from a local bureau, TravelMoneyMax does the hard work for you.
Whatever you choose, NEVER buy your currency at the airport. Rates are hideous, as you're then a captive audience. If you've left it late, at least order ahead for pickup at the airport, as rates are much better than simply walking up to a bureau.
Leftover currency? How to sell your euros
If you didn't spend all your currency, you can either keep it for your next trip to a country that accepts euros, or you can cash it in to get pounds back.
Many bureau de change will buy your euros back from you. It's worth asking when you get your currency if they do special rates on buyback for their customers. If not, the exchange rates are often terrible when you're selling currency, so make sure you check.
If you've leftover euros to sell, use our Buyback Page for a (limited) comparison of rates on offer.
For all the latest deals, guides and loopholes simply sign up today - it's spam free!