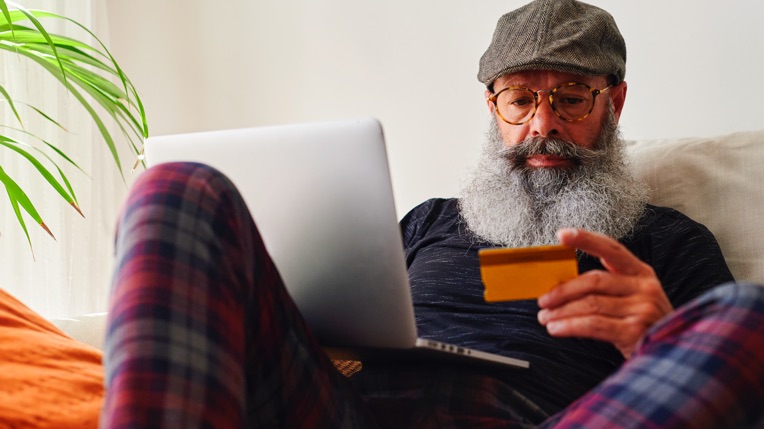 Best 0% Credit Cards
Up to 20 months' interest-free spending
Do it right and credit cards are the cheapest way to borrow – you can get 0% for up to 20 months on new purchases. Yet get it wrong and you'll be stuck in debt for years. Our guide has full info on what to watch out for, and best buys. Coronavirus financial worries have caused lenders to tighten acceptance criteria, but our Eligibility Calculator will show cards you've the best odds of getting before you apply.

How do 0% spending cards work?
A 0% spending card is simply a card you can use to make purchases that you pay no interest on for a set number of months (length varies by card). If you need to borrow, eg, to replace a worn sofa or old fridge, then used correctly, 0% cards are cheaper than loans. But make sure you read our golden rules below to prevent a debt nightmare.
The four golden rules
Always borrow as little as possible, and if you can, use savings to buy whatever it is instead.

If you have to, though, only borrow for something you've budgeted for and can afford to pay back. And NEVER borrow to fill income gaps which can leave you in a debt spiral (see our Stop Spending guide for more).

However, some use 0% spending cards tactically, for stoozing – but this takes real financial discipline.

Set up a direct debit for at least the minimum repayment as soon as you're accepted. Even though you pay 0% interest, you still need to make repayments each month. If you miss one, you may lose your 0% deal and get a £12 charge. It may also be added as a missed payment on your credit report.

Go even one month beyond the promotional 0% period and the interest rate rockets, so calculate the amount needed to clear the balance by then and remember that end date.

Divide what you spent by the number of 0% months and set up a direct debit to clear it in that time, so it works like a loan where you pay it back in full over a set period.

So £600 over a year is £50 a month to clear. If you've not cleared it in time, see our Best Balance Transfers guide to move it to another 0% card.

There's a catch to watch out for. Some card firms give those with lesser credit histories fewer months at 0% than they advertise. You could, say, apply for a 20-month 0% spending deal, be accepted... but be given 12 months at 0%.

We highlight cards that do this by putting 'up to' before their headline offer, and tell you the other 0% lengths they may offer in the write-ups below.

Quick Questions

Sadly, the only way to know what 0% deal you'll get is to actually apply for it (unless our eligibility calculator shows you're pre-approved, in which case you'll get the 0% deal advertised).

Lenders tell us they do this based on risk, so if you've got a credit score that only just meets a card provider's minimum criteria, it's likely you'll be accepted for the card, but given a lower number of months at 0%, or a higher APR.
Compare which 0% credit cards you've the best chance of getting, in your own personal best-buy table.
Usually, applying is the only way to know if you'll be accepted for a credit card. Yet that marks your credit file, affecting your ability to get future credit. To help, our tool uses a 'soft search' to find your chances of acceptance before applying.

Check your chance of acceptance
Best 0% credit cards
Here are our four top-pick cards, all with a long 0% period. The longest are 'up to' cards though, so you may get a shorter deal than advertised – which can be risky if you've anything other than a top credit score. To help, we list the alternative 0% length that could be given.
LENDER

0% LENGTH

APPLY



TSB
Joint-longest interest-free period, though you may be accepted and offered 15 or 10 months at 0%. After the 0%, it's 19.9% rep APR. Full info

Up to 20mths 0%

Apply



MBNA
Joint-longest 0% period, though only on purchases made in the first 60 days. You may also be accepted and offered 12 months at 0%. After the 0%, it's 20.9% rep APR. Full info

Up to 20mths 0%




Check eligibility

Apply*

Longest definite interest-free spending period, as all accepted get the full 19 months 0%. It's then 21.9% rep APR after. Full info

19mths 0%

Check eligibility

Apply*

Sadly won't accept anyone self-employed.

Long 0% period, though you could be accepted and offered 12 months at 0%. The card has a 21.9% rep APR. Full info

Up to 19mths 0%

Check eligibility

Apply*
Best 0% credit cards for poor credit scorers
If you have high levels of current debt, missed payments (recent or historic), bankruptcies, county court judgments (CCJs) or individual voluntary arrangements (IVAs), chances are your credit score might not be in the best shape.
If so, the cards above aren't likely to be open to you (use our eligibility calculator first to check). Yet the cards below give an option if your problems are over a year old, though the 0% periods are a lot shorter. If you can't get these cards, read our Credit Cards For Bad Credit guide for more help to build or rebuild your credit history.
Cashback sites may pay you for signing up
As an extra boon, members of specialist cashback websites can be paid when they sign up to some financial products. Do check that it's exactly the same deal though, as terms can be different. And remember the cashback is never 100% guaranteed until it's in your account.
Full help to take advantage of this and pros and cons in our Top Cashback Sites guide.
0% spending cards Q&A
For all the latest deals, guides and loopholes simply sign up today - it's spam free!