Top 22 Online Survey Sites
Get paid cash for surveys & market research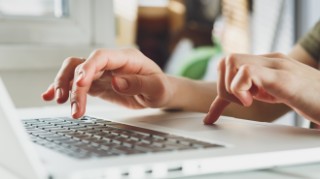 Willing to give views on politics, washing-up liquid or what goes on between your bedsheets? If so, it's possible to earn £100s a year, without any special skill or talent.
It's all about filling in online surveys for cash and attending face-to-face focus groups. This guide has a full rundown of the top 22 free paid survey sites, plus we've tips to max your survey income and the top focus group agencies.
In light of the current coronavirus pandemic, some of the information in this guide may no longer be up to date. Please see our Coronavirus finance & bills help and Coronavirus life-in-lockdown help for the latest information. We've left the info below for reference, and hope it will become relevant again in the not-too-distant future.
Get Our Free Money Tips Email!
For all the latest deals, guides and loopholes - join the 12m who get it. Don't miss out
How online survey sites work
Marketing is big business. By learning to target products at the right people, companies cut their advertising spend and increase sales. Add to that the focus group world of politics and the media, and it's clear why businesses pay for your opinions.
Better still, because the whole point is focusing on different types of people, you don't need special qualifications. You just need to be you.

How to take part
There are two ways to take part:
Online surveys for cash. All you have to do is sign up, wait for survey alerts to land in your inbox, then zip through the questions. Survey sites then add the cash or other rewards to your account. Polls are often fun – you get to vent about everything from video games to your sex life. For a full how-to, see Survey Sites below.

Focus groups. Traditional market research focus groups pay much more per session, but you're limited to a few a year. All it involves is giving opinions on the chosen subject, usually with free refreshments, and you can walk away with anything from £30 to £160. See Focus Groups below for more.
Some inspiration...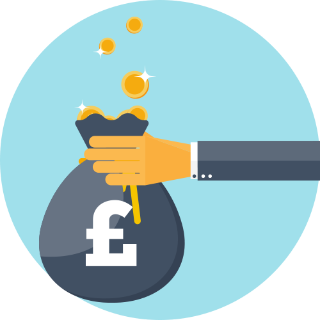 Dedicated survey-stashers can make £200 a year in cash and vouchers. Some forumites have even pushed it to the max and made £800 a year.
While we don't want to give the impression that this is a way to earn thousands instantly, a little bit of inspiration may help. Please add your successes to the Survey Sites forum discussion.
It takes a few years to build up enough to cash out with various sites, but I earned £800 last year in cash and vouchers. Comes in very useful!
- funnyguy
I have earned over £200 in the last year just doing online surveys while watching sport on TV or listening to the radio. The money from these – I always get cash if possible – just helped me pay for my new boiler. Next stop new windows!
- jet9cat
In the last year I've made over £800 on online surveys, but it does take a lot of spare time and all survey sites were definitely not created equally. If I really busted a gut and did every survey I received I could probably double it.
- nehpets81
I am a massive fan of focus groups as a way of earning some extra cash – especially if you have time on your side. I go after work or in my lunch break, and I recently got £160 for half a day.
It's good money for just being honest about your thoughts and you get free hot drinks and sandwiches. One group I attended even had free wine!
- MartinLewisisalegend
Get Our Free Money Tips Email!
For all the latest deals, guides and loopholes - join the 12m who get it. Don't miss out
Don't use your normal email address – it'll be immediately flooded. Instead, set up a dedicated email account. As a powerful free option, Gmail is among the best.

This is also a quick way to check which surveys you've been given.

One downer is you've no control over how many surveys you're picked for. So it can take a while to earn enough to hit survey sites' payout thresholds. If you give up, it means the surveys were done for nowt.

For this reason, it's important to understand it's not quick cash. Yet it's nice extra income, provided you consistently fill out the surveys, and have a little patience.

If you have a choice, opt to get paid in cash. If you do get paid in gift vouchers, spend them ASAP. That way the retailer can't go bust on you, invalidating them. Plus you can't lose them or forget them until they go out of date. Full info on this in Gift Voucher Warning.

Be honest. When a survey pops up that's clearly aimed at a certain group, it's tempting to say, "Yes, I am a 41-year-old, tobacco-chewing dentist from north Manchester who was a middle child." Yet, in the long run, you'll lose out. Companies often corroborate previous answers, and will uncover any fibs.

A few forumites have amassed £40 over a year, only for the website to accuse them of fraudulent answers and wipe the balance. Rare, but worth knowing.

Likewise, don't sign up with two different email addresses to double the income – sites kick people out for this too.

The key is logging in often, because surveys close once enough people have responded. If your boss doesn't mind, check surveys in your lunch hour with a cuppa.

Some sites are better than others at tracking which surveys you've completed. To avoid wasting 20 minutes, keep a record of all surveys filled out, jotting down the title and the promised payment. Take a screenshot and make a note of any reference numbers.

Missing some cash? Chase the sites up, asking them to give you the correct points. Survey sites are often happy to add them to your account.

Before you start counting the dosh, don't forget some of it may belong to the taxman. It's a tricky one as survey earnings are technically self-employed income, but declaring your status might depend on how much you're taking home each year.

The trading allowance introduced in 2017 essentially means you no longer have to report the first £1,000 you earn from self employment or selling goods. See the £1,000 tax breaks will be back in new finance bill MSE News story and visit Gov.uk for full details.

Earn more than than and you will new to register with HMRC as self-employed, but if you're just doing a few for fun, you might not. It's worth giving them a ring on 0300 200 3500 to check if you're not sure. For full information, read HMRC's self-employment leaflet.

If you've complained about problems to no avail, try using social media such as Facebook and Twitter to voice your issue.

MoneySavers report survey sites are swift to respond to complaints on their social media pages, as they want to manage their reputation.

Most survey sites require you to earn a certain amount before you can withdraw your cash, for example £25. Trouble is, people often find themselves stuck 20p below the threshold, waiting for that one survey email to push them over.

If you're left in limbo, try referring friends. Many pay you 50p for referring a mate – handy if your survey emails mysteriously dry up with a few pence to go.

Some survey companies have a cheeky habit of asking several questions, then suddenly announcing that you don't qualify. Fine if it's only a few secs, but frustrating if you've donated 10 minutes of your time for nowt.

The list of top survey sites below notes the worst offenders, but in the long run, most people qualify for enough other polls to make up for it.
22 of the top online survey sites
This isn't about joining every single survey site you find on Google. It's about focusing on those with decent payouts, low payment thresholds and a reliable volume of surveys.
We tested and analysed MoneySavers' reviews to help compile this list. Huge thanks to all the MoneySavers whose feedback went into the guide. If you've found a top survey site we're missing, add it in the Survey Sites discussion.
Get Our Free Money Tips Email!
For all the latest deals, guides and loopholes - join the 12m who get it. Don't miss out
Market research focus groups
Traditional market research can also be a banker. Companies pay cash for taking part in focus groups. These take place at a pre-organised address, in your own home, on the phone, or online in a designated chat forum.
All it involves is giving opinions on the chosen subject, usually over sarnies and a cuppa, and you can walk away with anything from £30 to £160. There's a catch though:
You can only do one or two focus groups a year – and that's with ANY agency.
Unfortunately agencies restrict the number of group-ups you can do, and it's typically just one every six months. Nonetheless, if you sign up for a few and combine it with other income-boosters, it's a welcome addition.
To get started, sign up with the following agencies. As the number of focus groups you can attend is limited, we've picked the ones with solid feedback from MoneySavers.
Get Our Free Money Tips Email!
For all the latest deals, guides and loopholes - join the 12m who get it. Don't miss out
Join the MSE Forum Discussion