If you click a link with an * to go through to a provider, we may get paid. This usually only happens if you get a product from it. This is what funds our team of journalists, and keeps us free to use. Yet there are two crucial things you need to know about this.
This never impacts our editorial recommendations – if it's in, it's in there because we independently rate it best.
You'll always get as good a deal (or better) than if you went direct.
For a more detailed explanation see How MSE is financed.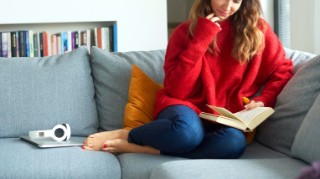 Cheap home insurance
How best to compare 100+ home insurance quotes
Home insurance costs were falling in 2022, with average quotes 7% down on the previous year. So, if you haven't changed your home insurance in a while, check if you can save £100s. This guide helps you find the right policy – and our tips and tricks will help you keep the costs down.
1-min read on finding cheap home insurance
Many can, and have, saved £100s by switching their home insurance. If you know what you're doing, here's how to speedily find a cheap policy – but if you'd like more help, you can read our full guide below:
1. NEVER auto-renew – instead get quotes from comparison sites. Comparison sites don't search identical insurers, nor give identical prices, so try as many as you've time for, in this order: Compare The Market*, Confused.com* and MoneySupermarket*. See how we rank 'em.
2. Compare against a quote from Direct Line. Biggie Direct Line doesn't appear on comparison sites and can be competitive, so is often worth checking.
3. Then see if cashback sites can beat the quotes you got above. Topcashback* gives £33 when you buy through its comparison, and Quidco* gives £28. Yet it's also worth checking if you can get more by going direct to the insurer through Topcashback* and Quidco's* normal sites.
4. How much you cover makes a difference. Use a rebuild cost calculator to work out how much you need to insure for buildings cover, and a contents calculator so you don't underinsure your contents.
For all the latest deals, guides and loopholes simply sign up today – it's spam-free!
What is home insurance?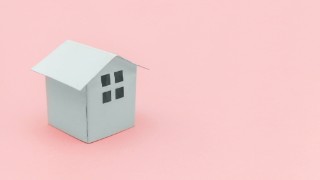 Home insurance protects you if something drastic happened to your home, such as a blaze, burglary or storm damage.
What cover you need will depend on your circumstances. For example, if you're renting or own a leasehold property, you usually won't need buildings insurance to cover the structure of your home, as this will be the responsibility of the landlord or freeholder – though do check.
When it comes to contents insurance, everyone should consider this as it protects you against loss or damage to your personal belongings.

To help break it down further, there are three main types of home insurance:
Buildings insurance. This covers the structure of your home and permanent fixtures and fittings.
Contents insurance. Turn your home upside down and everything that falls out would typically be covered. Everyone should consider this, though if you're renting we've a dedicated Tenants' contents insurance guide.
What does home insurance cover?
It can differ from policy to policy, so always check yours carefully, but generally home insurance will cover:
Repairs from damage. For example, from escaping water (such as a burst pipe), falling trees, fire, flooding, storms (including 'acts of god' such as earthquakes and lightning), subsidence (a shifting of the ground which can cause your home to sink) and vandalism.

Replacement of stolen items. Typically covered by the contents element, protecting your possessions in your home, garage and shed.
Legal liability. A contents policy usually covers you and any legal costs if a visitor to your home is seriously injured and it's deemed to be your fault, and a buildings policy does the same if the structure injures a passer-by or visitor, or damages a neighbour's property.
Alternative accommodation. If you can't stay in your home following a fire or flood, the cost of a hotel or B&B is usually covered.
Replacement keys and locks. If damaged, or your keys go missing.
Replacement of spoiled food. If your freezer breaks down.
What's excluded?
Home insurance WON'T usually cover:
Damage due to normal wear and tear.

Accidental damage. Though you can sometimes pay more to cover this – see add-ons below.
High-value items. Unless you've specifically told the insurer about them.
If you're away from your home for 30+ days a year. See leaving your home unoccupied for more.
Business-related accidents or damage. If you run a business from home.

Cheap home insurance tricks
On 1 January 2022, the Financial Conduct Authority, which regulates insurance, introduced new rules to the industry. These banned home (and car) insurers from charging existing customers more at renewal than they would expect to pay when taking out a new policy with the same firm.

This put a stop to a process known as 'price-walking' or the 'loyalty premium', where insurers would lure new customers in on cheap deals and then increase renewal prices each year, even if there had been no change in their circumstances, risk level or property.

But this DOESN'T mean your renewal quote is the best deal. Different insurers have different prices so you should still compare to see how much you could save from switching.

Plus, insurers can still charge a different price via different channels – for example, they can lower prices for certain comparison sites (provided they charge existing customers who originally came via that site the same). So always try multiple comparison sites.

Your insurer will usually send your renewal notice about 28 days before your current policy ends. Do nothing, and it'll usually automatically renew at the new price, so always have your renewal date in your diary to take action.

The cheapest time to get quotes is 21 days ahead of your renewal date – cover becomes more expensive the closer you get

Our analysis of over three million quotes from the four biggest comparison sites – Compare The Market, Confused.com, Gocompare and MoneySupermarket – revealed that buying your home insurance three weeks ahead of the day you want your policy to start can save you 20%+, compared with leaving it until the last minute.

Based on an average price, the cheapest time to buy your policy is 17 to 30 days before the start date, with 21 days before being the optimum time.

The differences in price are linked to how much of a risk the insurers deem you to be, based on when you're getting quotes, and also when the highest number of providers are likely to give quotes (see the full price investigation).

You can lock in a price, to buy at a later date, as a safety net

A number of insurers will hold the price of a quote for 90 days. So if you get one two or three months before your renewal is due, you've locked in a price in case costs rise in the near future.


Aviva, Churchill and Privilege will allow you to buy a policy up to 90 days ahead, while John Lewis Insurance will hold quotes for up to 60 days.

Once locked in, the price is fixed as long as your details don't change, but you can always change your mind if you find a cheaper deal.

Many assume switching is only for those at renewal. It's not – you can actually switch at any time. This is important when prices are rising, or if you're someone who recently auto-renewed without doing comparisons to see if you could cut costs. However, if you're thinking of doing a mid-policy switch, there are a few things to be aware of:

If you cancel a policy midway through and you paid upfront, you'll usually get a pro-rata refund for the rest of the year, providing you haven't claimed. If you pay monthly, you'll just stop paying the old insurer and start paying the new one.


There will normally be a cancellation fee of about £35 (check what your insurer charges), so your savings from switching should outweigh this to make it worth it. The longer you've got to go on your policy, the more likely you'll be better off switching.


You won't earn the current year's no-claims discount if you switch so you'll need to be making a substantial saving to make this work.

If it makes financial sense for you to switch mid-policy, speak to your current insurer to tell it you're cancelling. Ask if it has a notice period, as this will dictate the date you want the new policy to start. Then buy the new policy. Make sure the new one starts the day after the old, so there's no time when you're uninsured.

Getting the right lock on your doors can lower your contents premium. The better your lock, the more secure your home is, and the less you pay for your insurance.

When we compared quotes, changing to a 'five-lever mortise deadlock' (preferred by insurers) from a basic latch shaved £50/year off the premium with the same insurer. This can sometimes mean that the cost of the new lock is paid for by the savings.

Insurers ask what type of lock you have, so you risk invalidating your cover if you put down the wrong type

You can't just say you have the lock to get a cheaper premium. If you're burgled and it turns out you don't have these locks, or you haven't used them, your insurer may not pay out or will want a higher excess should you claim.

Most comparison sites use photos to help you select the correct locks while getting quotes, but there are also detailed guides on Gocompare and Confused.com. Here are the main types:

| | |
| --- | --- |
| | MOST SECURE: Five-lever mortice deadlock conforming to BS (British Standard) 3621. The gold standard, recommended by police. The British Standards Kitemark is stamped on the metal plate, so it's easy to see – it's heart-shaped with an 's' in the middle. |
| | Five-lever mortice deadlock. The same as above, but without a British Standards Kitemark. |
| | Key-operated multi-point locking system. A multi-point locking system has a minimum of three points that all lock simultaneously at the turn of a key. Multi-point locks are most common on uPVC doors or patio doors. |
| | Rim automatic deadlatch with key-locking handle. These offer security when home, allowing you to lock your door more securely from the inside. |

After you've checked the price of separate cover, it's worth checking if you can save by combining them.

We only know of one policy that currently offers home and car insurance on one policy: Admiral MultiCover*. However, other insurers offer a discount on new policies to their existing customers. For example, Direct Line*, Aviva and Churchill all offer discounts on your home insurance if you have another policy with them.

What if my home and car policies have different renewal dates?

For Direct Line, Aviva and Churchill, different renewal dates don't matter as each car and your home will have its own policy and policy number. The insurer will just give you a discount for each policy you purchase – as long as you let it know you're already an existing customer.

With Admiral, although you'll be given a total price to pay, this will factor in the different start dates. So your cover with your existing insurer will remain in place until it renews, at which point you can cancel it and the Admiral policy will take over. You'll get an 'annual equivalent price', as if all were insured for a full year, to help you compare against other providers.

A monthly payment plan for your insurance is essentially a high-interest loan, with rates varying from under 20%, to over 40%, APR.

So pay in full, or if you can't afford it, use a credit card with a lower interest rate (or better still, a 0% credit card for spending, ensuring your repayments are big enough to clear it within a year).

Accidental damage

Most standard policies usually cover you for limited accidental damage, such as a broken window (on a buildings policy) or a damaged TV (contents). But if you spill paint on your carpet, it's unlikely to be covered unless you opted to include accidental damage cover.

So if you're particularly clumsy, you should give it some thought – just make sure you check the T&Cs first to see what is covered as standard.

Personal belongings cover


Confusingly it has many different names, but you'll tend to find it called one of the following: 'all risks cover', 'unspecified personal possessions', 'personal effects' or 'personal belongings away from the home'.

Most policies DON'T cover contents outside the home as standard, but by paying a bit more you can usually get cover for items such as your bag, purse, wallet, smartphone and tablet. Basically, if it's designed to be taken out of the home, it'll usually fall under this extension.

When you choose the add-on, you must decide the value of goods you want insured outside the home.


Say you wanted cover for a £500 ring, £200 camera, £200 spectacles and £100 headphones; you'd choose a round figure of £1,000 worth of so-called 'unspecified items' cover. Though always check the 'single item' limit set by the insurer. If any of the individual items you take out of the home exceed this, it will need to be specified.

Mobile phone cover
Most home contents insurance policies will cover handsets that are lost in a burglary or fire.

Some policies will also let you pay extra to cover your phone for accidental damage or loss/theft outside the home – usually including when you're abroad – if it isn't already covered under the 'personal belongings' section.

Alternatively, you could buy a standalone mobile phone insurance policy.
Bicycle cover
Like mobile phone insurance, you are usually covered if your bike is stolen from your home. Once it leaves your home, you'll only get a payout if it is stolen from a public place if it is locked to a fixed street item such as a railing or bike stand.

If your cycle is not already covered under the 'personal belongings' section, or is too expensive to add, see if specialist bicycle insurance is cheaper for you.
Legal expenses

This can help with legal disputes, and some or all of the following, depending on the policy:


- Goods or services you buy or rent

- Personal injury

- Employment disputes

- Property protection, including boundary disputes

- Inheritance disputes

- Legal defence, because of an incident at work

- Clinical negligence


A home insurance legal expenses policy is different from a policy you get with your motor vehicle, so don't expect this to help with a motor claim/accident.

Home emergency
As the name suggests, it tends to cover emergencies – usually if your health's at risk, or your home's uninhabitable or at risk from further damage if the problem's not fixed. For example, this could be if you've a burst pipe and can't turn off the water supply, or your boiler's broken and it's zero degrees outside.

Broadly, this tends to cover your boiler and central heating, plus also provides help for floods, pest infestation and more. See our Boiler cover guide for full help choosing a policy.
Protected no-claims discount
This usually means you can make a claim and not lose your discount next time you renew (if you stay with your existing insurer). However, do note that protecting your no-claims discount does NOT guarantee your premium won't go up.
For all the latest deals, guides and loopholes simply sign up today – it's spam-free!
Find the cheapest home insurance quotes
So now you know the basics of home insurance, here are the steps you need to follow to ensure you find the cheapest price possible.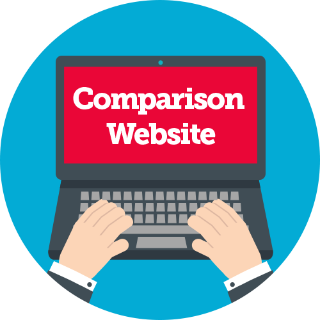 Comparison sites are actually technically insurance marketplaces, as insurers are allowed to, and sometimes do, offer cheaper prices on individual sites than they charge direct.

Therefore it's not just that different insurers will appear on different comparison sites, it's also that different sites can have different prices for the same insurer. So it's best to use at least two, and more if you've time, to maximise your chance of getting the cheapest quote.
Below is our current order of which sites to try (see how we pick our order), and if they have any perks. We also give options for different personal circumstances. So long as you're trying two or more sites, go for those you like most.

Step 2:

See if you can get cashback on your cheapest insurers

If you're a cashback site user, you'll know that if you get your home insurance via one, it gets a 'lead fee' for sending you to the insurer. Once it gets paid the fee by the insurer, it will pay the cashback directly to you, though some are now starting to pay the cashback to a charity instead. (You'll likely be told if the payment will be to a charity, but do check if you're unsure.)

This can beat going to the comparison sites above. But it's best to think of the cashback as a bonus, rather than 100% guaranteed, as sometimes the deal doesn't track properly or isn't paid out. These are the two routes to try...
Route 1: Use cashback site comparisons. There's a version of Confused.com's comparison on cashback sites Topcashback* and Quidco*, where you'll get £33 and £28 respectively if you buy a policy through them (you don't get the standard Confused perks, as this is a rebranded version of the comparison). Keep an eye on the quotes you receive as you may not get exactly the same prices as you would from Confused.com.

The easiest way to do it is to look at the quotes you get, then take off £33 from Topcashback's cheapest, and £28 from Quidco's, and see which works out cheapest for you.


Route 2: Find your cheapest insurer then go via a cashback site. Once you know your cheapest insurer, try checking what cashback you, or the charity, will get through going to it direct via Quidco* and Topcashback*.

Yet be careful here. Choose the right insurer first, then look for cashback. Don't look for the biggest cashback first, then choose the insurer.

Again, make sure you check the price you're getting this way is the same as the prices you found from the comparisons you'd already done. If it's more expensive, see if the cashback offsets the rise. If not, go with the quotes you got above.
Our Top cashback sites guide has full information on how these sites work.
Step 3: Once you've found the cheapest quote, try to haggle a bigger discount with your existing insurer
Haggling is not a must – especially if you want to try a new provider – but if you're looking to renew with your current insurer it's well worth contacting it to negotiate.
Once you've followed the steps above and got the overall cheapest price, give your insurer a call or use its online chat to see if it will beat or match it. Usually it's as simple as asking, but if you're not getting any luck, see our Car and home insurance haggling guide for top tips.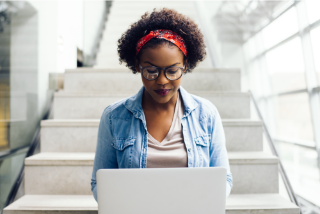 Once you've found the cheapest quotes, take two more important steps...
Double-check the quotes. Click through to the provider's website to read the quote thoroughly, as some comparison sites make a few assumptions to speed up searches.


Examine the policy's coverage. Check whether it's suitable. While you're there, it's worth playing with the policy details to see if you can finesse the price down. Look at the excess, and see if any tweaks can cut the cost.


Check the firm you're buying from is regulated by the Financial Conduct Authority. This shouldn't usually be a problem if you're buying via the methods above. The advantage of this is that if you have a claim unfairly rejected, that means you've a right to escalate any complaints to the free Financial Ombudsman if the insurer doesn't deal with them - more info on that in the section below.
For all the latest deals, guides and loopholes simply sign up today – it's spam-free!
How to complain about your insurance provider
The insurance industry doesn't have the best customer-service reputation and while a provider may be good for some, it can be hell for others.
Common problems include claims not being paid out on time or at all, unfair charges, or exclusions being hidden in small print. It's always worth trying to call your provider first, but if not, then you can use free complaints tool Resolver.
The tool helps you manage your complaint, and if the company doesn't play ball, it also helps you escalate your complaint to the free Financial Ombudsman Service.
Home insurance FAQs
For all the latest deals, guides and loopholes simply sign up today – it's spam-free!
Have your say in our forum!