Cheap Home Insurance
Grab 100+ buildings insurance quotes + cashback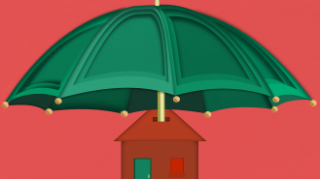 Home insurance costs have continued to rise – so check out our key tricks to slash the price, including never auto-renewing and how hitting the sweet spot can bag the cheapest policy.
This is a full step-by-step guide taking you through the cover you need and how to get the best possible deal.
Get Our Free Money Tips Email!
For all the latest deals, guides and loopholes - join the 12m who get it. Don't miss out
Nine home insurance need-to-knows
For the buildings element of house insurance, a common mistake is to cover the home's market value (the amount it might sell for), instead of the rebuild value – the cost of rebuilding the property if it was knocked down. The key is the cost of materials, labour and architects for your area. However, buildings policies should also cover the cost of somewhere for you to stay while your home's rebuilt or is uninhabitable.

To find a rebuild value, commissioning a survey is most reliable, but it's expensive unless you're getting one anyway (eg, if you're buying a new home). A less accurate, but quicker option is the Association of British Insurers' calculator.

For contents insurance, under-insuring could lead to you getting less than the value of your items if you need when you claim. Add up everything, including smaller items such as clothes, on a 'new-for-old' basis. (See the 'New for old' dropdown above for more.)

For example, if you insure £20,000 of possessions when you actually have £40,000, and you need to make a claim, then you'll only have 50% of your contents protected.

Quick questions to consider

There are a number of useful contents calculators, but our favourite free ones are from Direct Line and the AA*.

Make sure you're especially careful when you set the value of your contents. It may affect any potential claim and your level of coverage, as most insurers will only cover you on a proportional basis.

Sounds complicated? This is how it works. If you have £20,000 of possessions but you only cover £10,000, your insurer will consider you 50% covered. So if you have a claim worth £5,000, you'll only get £2,500 of your claim.

Insurers usually offer the best deals to new customers, punishing existing customers with higher rates for failing to challenge them. If your renewal's coming up, jot it in your diary.

Insurers charge more each year, knowing inertia stops policyholders switching. And even though new rules mean insurers must now tell you the premium you paid last year in correspondence to you, don't rely on this to take action.

Compare comparison sites and then call your insurer to see if it can match, or even beat, the best quote you find. If they can match or beat it, you're quids in.

An MSE investigation in which we analysed more than three million quotes from the four biggest price comparison sites – Gocompare, Confused.com, Compare The Market and MoneySupermarket – has revealed buying your home insurance three weeks ahead of the start day can save you 20%+, compared with leaving it until the last minute.

Based on an average price, the cheapest time to buy your policy is 17-30 days before the start date, with 21 days before being the optimum time. The differences in price are closely aligned to how much of a risk you're deemed to be, and when the highest number of insurers are likely to provide quotes (see the full price investigation).

A number of insurers will hold the price of the quotation for 90 days. So if you get a quotation two or three months before your renewal is due, you've locked in a price in case costs rise in the near future.

Aviva*, Churchill* and Privilege and will allow you to buy a policy up to 90 days ahead, John Lewis Insurance* is valid for up to 60 days.

Remember, the quotations are subject to your details not changing. Set up a Tart Alert to remind you when it's going to expire.

Don't know your five-lever mortise deadlock from your rim automatic deadlatch? Well you should, as getting the right lock on your doors could massively lower your contents premium. Insurers ask what type of lock you have, so you risk invalidating your cover if you put down the wrong type.

The following are roughly in order of what's considered most secure but there are no hard and fast rules to cutting costs.

MOST SECURE: Five-lever mortise deadlock conforming to BS (British Standard) 3621.


This is the gold standard of locks recommended by police and loved by insurers. If you're thinking of changing your locks, this is the one to go for. The British Standard kitemark is stamped on the metal plate so it's easy to see – it's heart-shaped with an 's' in the middle.

Five-lever mortise deadlock.


This is the same as above, but without a British Standard kitemark.

Key-operated multi-point locking system.

A multi-point locking system has a minimum of three points that all lock simultaneously at the turn of a key. Multi-point locks are most common on uPVC doors or patio doors.

Rim automatic deadlatch with key-locking handle.


These offer security at night, allowing you to lock your door more securely from the inside.

Any other lock?

If it's none of the above, it's probably classed as "other lock type". To cut costs and improve security, they recommend you consider getting one of the recognised locks above.


The lock pictured directly above – the 'any other lock?' image – is of decent quality. But it doesn't meet insurance standards when it's fitted alone on a door. It has no external deadlocking feature, which means the latch can be bypassed and forced open.

If you have one of the top four locks above (ie, not 'any other lock') you should have decent security and lower premiums.

Sometimes, insurers will distinguish between the four. Where they do, the five-lever mortise deadlock conforming to BS 3621 is normally the best, followed by the same lock but without the kitemark.

But approaches vary among insurers, so it's a good idea to compare quotes from as many providers as possible.

What lock you can have fitted may also depend on how sturdy your door frame is. A quality lock's only as strong as what it's attached to, so you'll need to take that into consideration.

The better your lock, the more secure your home is, and the less you pay for your insurance.

We ran some quotes on a price comparison website. The difference in premium between a five-lever mortise deadlock (preferred by insurers) and a rim automatic deadlatch with key-locking handle with the same insurer was £50 for the year.

A five-lever mortise deadlock comes in at about £25 to buy, so it's cheaper to change the locks and get a lower premium with the added comfort of extra security for your home.

Insurers recommend the lock is professionally fitted, the cost of which may be similar to or higher than the lock itself. But don't let that put you off. Even if it means the lock doesn't pay for itself in year one, it's an investment, so it will in the future.

You can't just say you have the lock to get a cheaper premium. If you're burgled and it turns out you don't have these locks, or you haven't used them, your insurer may not pay out or will want a higher excess should you claim.

If you are unsure about your locks, try comparing them to the pictures above. If you still can't find a match, Gocompare also has a detailed guide to locks, as does Confused.com. If you rent and you're still unsure, speak to your landlord.

There are growing numbers of accidental landlords – those who marry and move into a partner's home and rent out their old one, for example, or who inherit a property and decide to let it out rather than sell.

Fail to let your insurer know (and, just as important, your lender!) and any claim on the cover would be invalid since your existing home insurance policy won't be deemed valid because you've now got tenants in.

For convenience, you can ring your existing insurer who – in most cases – will simply 'upgrade' your ordinary home insurance policy into a basic landlord policy. It takes just one phone call and there'll usually be a higher premium to pay to reflect this greater risk.

But do this and you'll usually find your new policy won't include key landlord-specific extras such as loss-of-rent guarantee or public liability. Instead, you'll likely be better off looking for a specialist landlord policy from elsewhere that includes all the add-ons as well as basic contents and buildings cover. Ensure you get the cheapest deal by doing a landlord insurance comparison.

If you have a child studying, and living away from home, they may automatically be covered against theft or loss as part of your home insurance policy, under its 'temporarily removed from the home' section.

Many policies have this cover (but do check yours), as long as your home is your child's main permanent address (ie, they'll return to your home when not a student). However, it only applies while the contents are in their accommodation (or indeed at your home).

If you want cover for mobiles or laptops, or other items your child normally wears or carries away from your home, or their accommodation, you can add an 'all risks' or 'unspecified personal possessions' section to your policy. This covers your child's belongings while they're out and about. But it typically comes at an added cost.

Alternatively, if you prefer your child to have their own policy, see our Contents Insurance for Tenants guide.
Step 1. The top comparison sites
Step 2. The ones comparisons miss
For commercial reasons, some large competitive insurers aren't included by comparison sites. And even if they are listed, they sometimes don't give you access to special deals, such as these listed below.
The insurers not on comparison sites
Two of the biggest insurers on the market, Direct Line* and Aviva*, are not on comparison sites, only offering their products directly. Benchmark your cheapest comparison quotes against prices offered by these sites, which currently have the following deals on:
Direct Line*. If you already have a Direct Line* policy, give it a try as you could get a discount for having a policy with it.

Aviva*. Grab up to 20% off online whether you buy buildings, contents or combined buildings and contents cover.
Need short-term (monthly) buildings and/or contents cover?
If you're looking for temporary insurance cover to protect your building, contents or both on a monthly basis, big insurer Ageas has created the Ageas Elastic* policy to cater for this.
The way it works is once you have bought the policy, it continues on a monthly rolling basis, meaning it renews each month, until you stop it.
Use a slider to select how high (or low) you want the excess to be for each section of cover.
Only available if you're aged 25 or older.
All changes have to be made online via your dedicated 'dashboard'.
If you need more than short-term cover, always compare against an annual policy.

As it's a new way of buying home insurance, it would be great if you could share your Elastic experiences on our forum.
Hot deals comparisons miss
While comparison sites offer a large chunk of the market's deals, others are only available directly from insurers or brokers. If any of the providers below are among your cheapest on comparison sites, use the links below to buy instead and take advantage of special deals.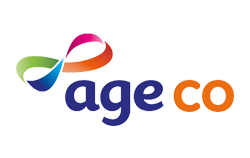 Use this MSE Blagged Age Co* link to buy a new combined buildings and contents policy by 11.59pm on Thursday 31 January 2019 and you'll receive a £75 Amazon gift card (£15 if you only buy a buildings or contents policy). The voucher should arrive within 120 days of your policy start date.
This deal is for new customers only (those who have never had an Age UK or Age Co home insurance policy).
An online deal such as this has to track properly for you to get your gift card. A few things can prevent that, so make sure you:

1) Disable ad-blocking software or cookie blockers (if you don't know what they are, it's unlikely you're using them so it's less of an issue). These can stop the deal tracking, so please temporarily unblock them.

2) Don't exit your browser and reopen it while signing up for the deal, as this can stop it tracking correctly.

In the unlikely event that you don't receive the gift card 120 days after your policy start date, please email affiliateenquiries@ageuk.org.uk and include your policy number and start date.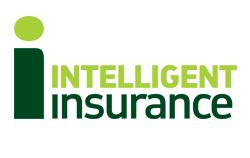 Buy a new buildings only, contents only OR combined buildings and contents policy by Friday 30 November, via this MSE Blagged Intelligent Insurance* link, and get a £45 Amazon e-gift card emailed to you.

This offer is only available to new customers (who have not had an Intelligent Insurance home insurance policy in the last 12 months). The voucher will be emailed about 60 days after your policy start date.
Note: It may not be the cheapest if you just have standard needs, as this provider specialises in arranging cover for people who find it difficult to find home insurance cover, such as those in areas prone to flooding, subsidence or whose home is left unoccupied for long periods. It can also help those with a chequered financial past – such as bankruptcy or county court judgments.
We have little feedback on the company, so please tell us about your experiences.
Online deals have to track properly in order for you to get your e-gift card. A few things can prevent that, so please make sure that you:

1) Don't exit your browser and re-open it while signing up for the deal, as this can stop it tracking correctly.

2) Check your spam folder once you've signed up for the deal in case your e-gift card is sent there. Also, remember it will take around 60 days after your policy start date for your e-gift card to arrive.

In the unlikely event that you don't receive your voucher around 60 days after your policy start date, please email marketing@intelligentinsurance.co.uk and include your policy number and start date.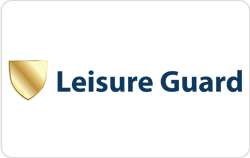 Buy a new combined buildings and contents policy via this MSE Blagged Leisure Guard* link by 9am on Monday 31 December and get a £40 Amazon voucher.
This offer is only available to new customers (those who have never had a previous Leisure Guard Home Insurance policy) where the voucher will be emailed about 90 days after your policy start date (subject to the policy not having been cancelled).
We have little feedback on this home insurance policy and company, so please tell us about your experiences.

An online deal such as this has to track properly for you to get your gift card. A few things can prevent that, so make sure you:

1) Disable ad-blocking software or cookie blockers (if you don't know what they are, it's unlikely you're using them so it's less of an issue). These can stop the deal tracking, so please temporarily unblock them.

2) Don't exit your browser and reopen it while signing up for the deal, as this can stop it tracking correctly.

In the event that you don't receive the voucher around 90 days after your policy start date, please email info@leisureguardinsurance.co.uk and include your policy number and start date.
The Post Office* promises to beat renewals by up to £50 for strictly like-for-like policies (eg, excess and amount covered) for new customers. Send your renewal documents to claim. It can take 60 days to complete the offer. (See T&Cs for more.)
Will it work? We've seen these deals before. Sometimes they work, sometimes they don't – there's no guarantee. Yes, the Post Office will do it, but can be incredibly picky, meaning it may scrutinise your policies to make sure they're like-for-like. We've received feedback from users who have found this frustrating, while others say it works.
Step 3. Check your policy
Always double-check the policy terms. Once you've found the cheapest quotes from the screen scrapers, make two important checks.
Double-check the quotes
Click through to the insurance provider's own website to double-check the quotes. Some comparison sites make a few assumptions to speed up searches.

Examine the policy's coverage
Check whether it's suitable. While you're there, it's worth playing with the policy details to see if you can finesse the price down. Look at the excess, and see if any tweaks can cut the cost.
Step 4. Haggle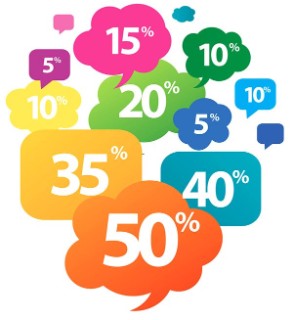 Haggling often won't get you the market's best deal. But it can cut the cost if you don't want to switch insurer.
Once you've followed the steps above and have the best price, get on the phone and haggle. If your insurer can beat or match your best quote, it saves the hassle of switching policy. If that doesn't work and you're still in the mood, enlist the help of a broker.
For more haggling tips, read the full Haggle On The High Street guide and the Top 10 Firms To Haggle With.
Saving £700 on home/contents insurance + better cover. Always get new quote, never accept renewal offer.
@simonsanders
Sainsbury's renewal was £252. Rang Sainsbury's, talked it down to £181.
@ladygeeke
Step 5. Get cashback
Once you know which your cheapest provider is, you need to check you're not missing out on any cashback deals.
If your second or third cheapest quotes weren't much more expensive, see if cashback's available for them too, and find the overall winner.
It's important to be aware that the cashback is coming from the comparison site, not the insurer, so getting the cashback relies on its ability to pay.
Things you need to know before getting cashback...
Cashback is never 100% guaranteed. There can be issues with tracking and allocating the payment. Many cashback sites are small firms with limited backing, and you've no protection if anything happens to them.

Money held in your cashback site account has no protection at all if that company goes bust. Always withdraw it as soon as you're eligible.

While it shouldn't be a problem, if you've used comparison sites before, there's a minor risk that the cashback may not track due to cookies on your computer – so it's good practice to clear those first (read about cookies).

If you're new to cashback sites, make sure you read the Top Cashback Sites guide for pros and cons before using them.
I got paid more cashback than the policy cost, so I made £20 profit.
Forumite Frugaldom
I got home and contents insurance for £50 with £50 cashback from Legal & General!
#FreeInsurance.
@ZIMPAZ
Get Our Free Money Tips Email!
For all the latest deals, guides and loopholes - join the 12m who get it.
The record results following the system
Of course most people just want a quick cheap result. In which case following the first few steps of the guide should do that.
However if you're prepared to go all the way, a few people can really bring costs down to ridiculous levels – we've even had some people earn more cashback than their policy costs – effectively meaning they were paid to take out the cover! The current record is held by MoneySaver Saving4Jesus:
The record: £67.50 PROFIT for a year's cover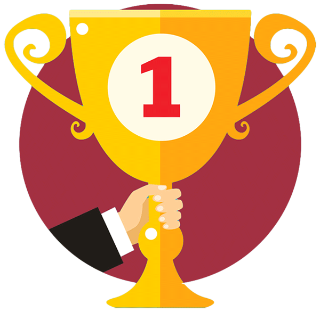 In 2007, forum user Saving4Jesus recorded a profit by using a combination of our home insurance system and cashback sites to get this inspiring profit. Saving4Jesus was even able to get paid £18 in 2008 following the same process.

This is how Saving4Jesus did it.
Quote of £52.50. Using some of the comparison sites, he found a quote for £52.50.

Cashback £120. That same insurer was paying a mammoth £120 cashback. Cashback tends to be fixed whether your quote's for £77 or £770, as it's all about insurers' marketing budgets rather than price. For a year's home insurance, he actually made £67.50.
Our 2016 champion, '£23 profit'
The battle to be our home insurance champion for 2016 was hotly contested. The first entry was Matt who tweeted:
Yet that didn't last long, as soon as we told people about it, we got this email in from MoneySaver Ian:
On your recent weekly email it was stated that after cashback the home contents cheapest insurance this year was £3. Well I have paid £32.41 and I have £55.55 cashback confirmed, so I should have £23.14 profit.
Can you beat it?
Have you been able to make a profit buying insurance?
Share your success stories. Let us know if you beat it.
We love to hear when you get cracking deals, should it be about your cashback, haggling or insurance saving success story. So tell us by email or report super-cheap deals via the forum' so we can share them with other MoneySavers.
Have you used this guide's techniques to save? If so, please tell us in the Home Insurance Super Deals forum discussion.
Q&A
If you're struggling to find cover, eg, due to living in an area prone to flooding or subsidence, or because you have a chequered financial past – such as bankruptcy or county court judgments – see the 'I'm struggling to find cover' tab, beneath 'Find the best route for you', when mainstream insurers are unable to help.

If you don't have a job you face a potential jump in insurance costs if you declare yourself unemployed. The same hikes don't apply to homemakers (housewives/househusbands). If that's you, say so to avoid a hike in costs.

But only enter 'homemaker' if you're genuinely not seeking work, or not receiving benefits which require you to seek work. Otherwise, it's fraud. Read the full MSE News story: Unemployed walloped with high insurance.
How to complain about your insurance provider
The insurance industry doesn't have the best customer service reputation and while a provider may be good for some, it can be hell for others. Common problems include claims either not being paid out on time or at all, unfair charges, or exclusions being hidden in the small print. It's always worth trying to call your provider first, but if not then…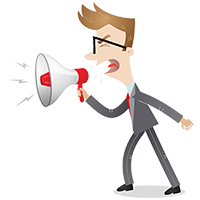 Free tool if you're having a problem
This tool helps you draft your complaint and manage it too. It's totally free, and offered by a firm called Resolver which we like so much we work with to help people get complaints justice.
Get Our Free Money Tips Email!
For all the latest deals, guides and loopholes - join the 12m who get it. Don't miss out
Join the MSE Forum Discussion