Cheap Home Insurance
Grab 100+ buildings insurance quotes + cashback
Get Our Free Money Tips Email!
For all the latest deals, guides and loopholes - join the 12m who get it. Don't miss out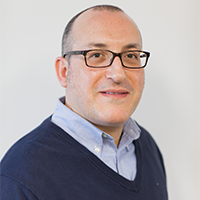 Tony and Rebecca | Edited by Johanna
Updated September 2018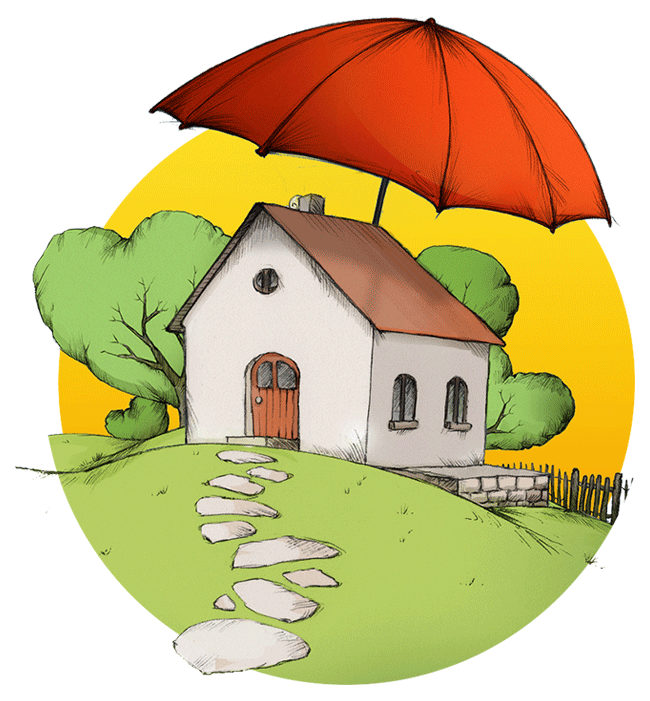 Home insurance costs have continued to rise – so check out our key tricks to slash the price, including never auto-renewing and how hitting the sweet spot can bag the cheapest policy.
This is a full step-by-step guide taking you through the cover you need and how to get the best possible deal.
What is home insurance?
There are three main house insurance (or flat insurance) policies: buildings insurance, contents insurance and combined building and contents cover. Buildings insurance cover protects the structure, the fixtures and fittings in your home; while contents insurance covers your belongings.
Combined buildings and contents cover is only suitable for people who own the freehold of their homes. If you rent or own the lease only, buildings cover should be handled by your freeholder or managing agent. Contents insurance, however, is your responsibility and should be considered by everyone. See our Tenants' Contents Insurance guide for more.
What is covered?
Included: What does home and contents insurance cover?
The contents part of your insurance protects you against damage and theft to possessions in your home, garage and shed. The buildings part protects the structure of your home and permanent fixtures and fittings, such as doors and sanitary equipment (baths, basins, toilets and showers). It can differ from policy to policy, but home insurance will usually cover damage from storms, flooding, earthquakes, fire, lightning, explosions, theft, riots and vandalism. It also covers damage from falling trees, motor vehicles and escaping water (such as a burst pipe). Your cover should also protect you against subsidence (a shifting of the ground, which can cause your house to sink).
If you need both building and contents insurance, buying combined insurance can be cheaper, and limit any disputes amongst insurers, for example, if you need make a claim affecting both the structure of your home and its contents, such as a flood.
Should you decide to buy two separate policies and you need to claim, there may be arguments between your two providers over who should cover what. It is rare but it is possible.
Most policies will also cover the cost of a hotel or B&B if you can't stay in your home following a fire or a flood, replacement keys and locks if they are damaged or your keys go missing, spoiled food if your freezer breaks down and the replacement of cash stolen from your home. There are limits on how much you can claim for, so if you're concerned about fancy frozen goods or you have cash hidden in your mattress, check your policy carefully.
Both contents and buildings policies give you legal liability protection as the occupier and owner, of the home. This means that as part of the contents policy, the insurer will cover you and your legal costs if a visitor to your home is seriously injured and it's deemed to be your fault. A buildings policy will do the same if the structure injures a passer-by or visitor, or damages a neighbour's property.
Excluded: What's often left out of cover?
Home insurance won't insure you against acts of terrorism. It also doesn't cover damage due to wear and tear. Your policy may also be invalid if your house is unoccupied for more than 30 consecutive days during the year (see unoccupied while away for more). There's also usually only limited cover for accidental damage (see accidental damage for more). Check the small print carefully before you buy.
Not being in your home can have consequences for your cover. If you sub-let your home, you won't be able to claim if you are burgled and there's no sign of forced entry. Or if you're away for a long time and a pipe bursts, your insurer may not pay out.
Insurers won't protect everything in your home just because you've bought cover – look out for situations where you'll need to make special arrangements. If you've a stash of high value items, there may be a limit on the insurance.
If you run a business from home, then that usually won't qualify for liability protection, while business-related contents may not be covered.
Accidents: What happens if I damage my home or its contents unintentionally?
Most people have probably accidentally smashed a window, or broken a sink or other fixtures or fittings. Most standard policies usually cover you for limited accidental damage, such as a broken window.
Some contents will also be covered for accidental damage. Electrical goods may be insured for instance, but if you spill paint on your carpet, it's unlikely to be covered.
Many insurers offer extra cover for an additional cost. If you're particularly clumsy, you should give it some thought. Read your terms and conditions carefully to see what you are and aren't covered for as standard.
Outside the home: Will my policy cover my mobile phone and belongings away from the property?
Most policies don't cover contents outside the home as standard, but you can extend them so they do by buying what's called an 'all risks' or 'personal possessions' add-on to your contents policy.
It'll cost a little bit more but you can usually get insurance for items such as your handbag, digital camera, bicycle, smartphone and tablet both outside the home and overseas. As a rule of thumb, if it's designed to be taken out of the home, it'll fall under this extension.
As always, check your policy carefully. There may be limits to the cover and the items might have to be specifically mentioned in your policy documents. In many cases, such as for valuable bicycles worth £1,000 or more, you could be better off taking out a specialist bicycle insurance policy. Equally, if you carry a lot of valuable gadgets, eg, a laptop, tablet and smartwatch, then gadget insurance could be worth considering.
Leaving the house unoccupied: I'm going away on holiday, am I still covered?
If you're going away and leaving your home unoccupied, you may find that your cover is restricted or that you might not be covered at all.
Almost all insurers restrict the number of days you can leave your home unoccupied for while still covering you – usually 30 days. Leaving it empty for long periods makes it more at risk of burglary, and the cost of any claims greater as any damage can be left undetected for weeks.
What's more, during the colder months insurers reduce the number of days you can leave your home empty for to as low as five days UNLESS you keep the heating on at a minimum constant temperature or drain the water heating system (not for the faint-hearted). The reason for this is to reduce the risk of burst pipes and the damage they cause.
For example, with Admiral, if you go away for five days or more between November and March, you would only be fully covered if you keep your home constantly heated to 12°C, or turn off your water supply at the mains and drain the water system.
Also, if you're insured with Policy Expert and leave your home unoccupied for 15 days or more during November until the end of March, you may not be fully covered unless you've set the heating at a continuous min temperature of 14°C or have switched off your gas and water supplies at the mains.
Failing to leave the heating on when you're away could see any claims made for the period you were away being declined, risking costs running into £1,000s.
Some insurers have these stipulations in their T&Cs but others, such as Aviva and Direct Line, don't – so make sure you know your provider's stance on this. If unsure, just give it a call.
Big-ticket items: Is there a single item limit?
Your insurer will ask you for an estimated value of your contents. But pricey items, usually ranging from £1,000 to £2,000, have to be separately listed to be covered on many policies. Expensive purchases such as laptops and jewellery (including engagement rings) may not be covered if they were bought after your policy was taken out.
Even if your goods are valued under £1,000, some of them may not be covered, especially if they are mobile phones or tablets. A number of providers insist these items are specifically named on the policy, regardless of their value. After you buy something expensive, always check your policy carefully to ensure it's covered.
Always keep hold of – and safeguard – receipts for valuable items like jewellery and big-ticket items such as specialist cameras or high-spec televisions. Insurers will usually want to see proof of purchase before paying out; a receipt, photograph, valuation (for jewellery or antiques) or even bank statement will suffice. This is also the case if adding such items to an 'all risks' or 'personal possessions' add-on to your contents policy.
Homeworkers: I'm working from home. Is my business equipment covered?
More and more people run micro-businesses from their homes. Whether your working equipment will be covered varies from policy to policy. Some insurers will cover your computer or work phone automatically, others may not. It's important to check with your insurer and notify it if you work from home – it might drastically affect your policy and could even invalidate your cover. Any business stock is usually excluded under a normal policy, so always check to see if you need specialist cover.
Christmas presents: Do I need extra cover for them?
Presents kept in your home will be covered by your usual contents insurance, but if you've bought big-ticket items as gifts they may need to be listed separately. Typically, the limit for single items ranges from £1,000 to £2,000, so check your policy and call your insurer if you've purchased anything above your limit.
Many home insurers automatically increase your contents cover in December (and some even into January) at no cost but, if you need extra and your insurer does not routinely up its limits, you may have to pay a small fee if you want to extend your cover. Some insurers will also increase your contents cover for other special occasions, such as religious festivals and weddings.

Here's a table of some of the market's biggest players that will increase contents cover automatically.
Insurers and their festive uplifts
Insurer
Uplift on contents cover
Asda
£3,000 increase
Axa (HomeSmart/HomeSure)
10% of the sum insured
Churchill
10% of the sum insured
Direct Line
10% of the sum insured
Esure
15% of the sum insured
John Lewis (Plus Cover)
£7,500 increase
L&G (Silver)
10% of the sum insured
LV
10% of the sum insured
More Than
10% of the sum insured
Saga
10% of the sum insured
Sheilas' Wheels
15% of the sum insured
Zurich
£5,000 increase
Correct at December 2017
What happens if I make a claim?
Excesses: Do I have to pay an excess if I make a claim?
Each policy normally comes with a compulsory and a voluntary excess, if you have selected one. A compulsory excess does what it says on the tin. If you make a claim, it's the amount you pay towards the cost. If your TV was stolen and you made a claim for £500, and had a compulsory excess of £50 – a typical sum – you'd get £450.
If you have a £50 voluntary excess and a £50 compulsory excess, you'd only get £400.
The excess is outlined when you buy the policy. What you pay is entirely up to you. A higher excess will lower the cost of your premium, with the insurer paying less if you have to make a claim. But if you make a claim, you'll get less money back.
When you set your excess, think carefully. If you can't afford to cover a large chunk of the cost if you need to claim, don't set a high voluntary excess, as you'll have to pay that as well as the compulsory excess.
If you need both buildings and contents insurance and you opt for a combined policy, make sure you check the details carefully. Some insurers will have a separate excess for both parts of your policy, which means a claim affecting both the structure of your home and its contents, such as a flood, will result in a double deduction.
The Co-op, Hastings and Tesco may all charge two excesses on combined policies.
New for old: Will my old goods be replaced with new ones if I have to claim?
There are two main types of cover when it comes to replacing your goods. New-for-old entitles you to brand new stuff (or the requisite value) if your insurer agrees to replace your damaged or stolen goods. Or there's an indemnity policy, where you get the value of the goods at the time of the loss.
An indemnity policy may be cheaper, but you only get a minor payout if you need to claim. So new-for-old is the best way to go. When you calculate the cost of your contents, factor in the value of your items as if they're new.
Adverse weather: What do I do if there's an emergency?
With the ever-increasing risk of flooding, we can all do our bit to minimise any loss.
If you've been affected by storms or flooding, see how to protect your home and make a claim on your insurance if hit.
Here are some need-to-knows for starters...
My property has been damaged. What should I do?
If you've emergency damage, act quickly to sort it:
To report a possible gas leak, contact the National Grid on 0800 111 999.
If you've electrical problems, call your local electricity distributor, NOT your energy company (see a list of emergency contact numbers).
Report any sewage hazards to your local council.
When it comes to making repairs, don't do anything unsafe yourself. The Association of British Insurers (ABI) says you should contact your insurer first – it should have a 24-hour claims line – and it should arrange for someone to do any work that's covered.
But if you can't get through, or it won't be able to fix the problem quickly enough, arrange to have the damage fixed yourself by calling a qualified plumber, electrician or builder. Make sure you keep any receipts as these will form part of your claim.
As long as you have adequate home insurance, you'll be covered for any damage. It also nearly always includes cover for alternative accommodation if you have no access to your property. Buildings insurance will cover the structure of your home as well as fixtures and fittings, while contents insurance will cover your possessions.
My possessions have been damaged. What should I do?
The ABI says people shouldn't rush into throwing away damaged items, unless they're a danger to their health. Items may be able to be repaired or restored – your insurer will be able to give you more information on this.
Often, when claiming, vital documents or proof of possessions will have been washed away or damaged. If such documents are damaged or destroyed, get copies from the relevant provider. For example, you can go to the DVLA for motoring documents, brokers or insurers for duplicate insurance documents, or utility providers and the Passport Office. Check Gov.uk for how to replace birth certificates.
How do I make an insurance claim?
The ABI says customers should contact their insurers as soon as possible, so claims handlers can visit flooded properties to assess the damage.
When claiming, you may have to pay towards repairs and replacements, known as an 'excess', so check your policy for the full information.
You'll need to provide full details of the circumstances surrounding anything that's been lost or damaged, plus any evidence of that. Take photographs of the damage to your home, contents or car, or film the footage. This may help provide proof.
If your possessions have been badly damaged or washed away, any photographs of you with a particular item when undamaged, or held by friends or relatives, will demonstrate you owned it. Receipts, credit card bills or bank account statements that show your purchases can also be used as evidence.
It can take weeks, sometimes longer, for a property to fully dry out, and you should only return to your home when it's safe to do so. Also, don't be in a rush to redecorate your property. It needs to dry out properly and it'll need to be disinfected with antibacterial treatments. The restoration will start with the removal of debris and silt from the flood and properties are then stripped out, which includes hacking off damaged plaster and woodwork.
More information is available in this guide how to protect your home and make a claim on your insurance.
How do I protect my home against future flooding?

Here are tips from the Association of British Insurers (ABI) to help guide you prepare you:
Make sure you have emergency contact numbers for your insurer, local authority and utility companies to hand in a safe, waterproof place.
Listen out for bad weather warnings on local radio and TV.
Make sure any unsecured items that can cause damage in high winds, like ladders in gardens, are secured.
If you have a car, try and move it away from where flooding is expected.
If you are in a flood risk area, try to move valuable items upstairs or to a high place.
Keep a mobile phone with you.
Check if it is safe to use electricity, gas and water supplies.
Rather watch than read?
To see Martin on how to choose home insurance in a five-min lowdown, click on this video filmed in partnership with The Telegraph in June 2014.
Nine home insurance need-to-knows
You may have mastered the basics of house insurance. But are you confident you can get the right cover at the right price?