Cheap Airport Parking
Heathrow, Gatwick, Manchester & more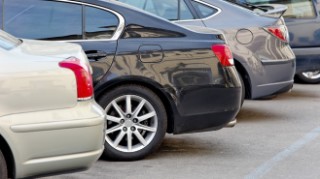 Airports can make more from parking and shopping than planes. Leave your car there while you're on holiday and it can cost a fortune, but book the right way and you can halve the cost in minutes.
Airport parking deals, incl:
Airport parking need-to-knows
Before you start looking for a cheap deal, here are the key must-knows:
Check comparison sites with discounts
The easiest way to find cheap parking is by using one of the special comparison sites that search the web to find you the best deals. They'll often give you a cheaper price than you'll get booking direct – but we've also blagged a few extra per cent off the following comparison sites' prices.
We've ranked the sites here by the size of the discount they offer, factoring in fees and range of airports covered too, but it's not an exact science and of course a bigger discount doesn't necessarily guarantee you'll get the best overall price. Prices change daily therefore it's well worth checking a few to find the best price.
Once you've checked these it's also worth looking at renting a private parking space near the airport and hotel + parking deals to see if either can further reduce the cost.
The biggest of the companies, Holiday Extras* has been running since 1983 and sells a wide range of car parking options at most major airports. Plus go via the link above for an extra 10% off most car parks, which we've blagged, and up to 30% off some.
You'll also get 14% off all airport hotels, 15% off all lounges and it won't charge any booking fees with our link.
The offer's ongoing, but won't work for most airport-owned car parks. Holiday Extras won't always have the cheapest price, so check the others below too.
We've blagged up to 35% off airport parking with Looking4Parking.com* – AWMSEPLUS should automatically be entered in the promo code box. This discount gives a guaranteed minimum 20% off at the majority of the 300-odd airport car parks in the UK.
Bookings can normally be cancelled up to 24 hours before the date of parking, except for certain "non-flexible" bookings which are clearly marked.
There's a £1 booking fee, and text confirmation can be added for 49p. Some airports impose a forecourt charge for meet and greet services – be aware that Looking4Parking may pass this charge on.
Go via this Trusted Travel* link to get a blagged 13-36% off most airport parking in the UK (the code should be applied automatically when you click through). Certain airport-owned car parks aren't included as they don't offer discounts through comparison sites.
As well as the discount on parking it's waiving the booking fee (norm £1.99), the SMS reminder fee (norm 99p) and the charge for cancellation cover (norm £1.99, though some car parking firms won't allow you to cancel your booking under any circumstances, so check). Trusted Travel also compares prices for airport lounges and transfers, but these aren't covered by the discount.

We've blagged at least 13% off most airport parking, if you book via this SkyParkSecure* link. At 36 car parks including those at Luton, Liverpool, Edinburgh and Heathrow you'll get at least 20% off, while at Gatwick and Manchester airports it's up to 35% off. The deal we've blagged also means you pay no booking fees.
If you're keen to avoid a long transfer, SkyParkSecure also has a useful 'show on map' search feature that lets you know how close the car parks are to your airport.
Go through this FHR* link for a further 12-30% discount on most airport hotels and car parks, which we've blagged (though not all are participating, so check before you buy – discounts will be shown automatically). The offer is ongoing and there are no booking fees via our link.
An up-to-15% discount also applies to airport hotels and parking packages and there's a 10% discount off UK and international airport lounges.
Some airports impose a forecourt charge for meet and greet services. If so, FHR will include this in the cost and you'll be shown the breakdown before purchasing.
FHR is a provider as well as a comparison site, so you may also see it listed on some rival sites.
To do a really comprehensive search, it's worth also checking the following:
Airport Parking & Hotels* – use our link for a blagged extra 20% off APH's own car parks at Gatwick, Stansted, Luton, Manchester, Birmingham and Edinburgh, plus 16% off the other airport car parks listed – and no booking fees.



Airparks* – go via our link for a blagged extra 25% off Airparks-branded car parks and 12% off other car parks – with no booking fees.



BCP* – offers a blagged 13% off most airport car parks, with no booking fees. If, after searching one of the comparison sites above, a BCP car park comes top, it's worth checking the direct cost via this BCP link to see if it beats the price.
Check directly with parking operators too
It's sometimes possible to beat comparison sites by going direct. Compare direct prices with those you were quoted from the comparison sites above, then go with whatever's cheaper.
If you want to park directly at the airport, it's rarely discounted, but Heathrow Airport Parking* has a slick website promise: you won't find our parking for less.
We've checked out comparison sites, and this claim seems to stand up, but do your own comparisons before you book. Look out for occasional special offers too.
Rent a private space near the airport - or find another cheap alternative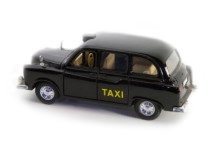 Armed with the cheapest price for the big car parks, it's worth trying smaller, private ones to see if you can cut the cost further. eBay-style parking marketplaces allow those living close to airport car parks to offer parking on their own drives or spare land.
Overheads are low, which means prices are too, but there's a trade-off here. They usually lack anything like the level of security offered by the dedicated car parks.
There are numerous sites that list parking spaces, and you should be able to find a competitive price in a couple of minutes. Check out Just Park*, Park Let*, and Your Parking Space, but for full help first read the Rent Your Parking Space guide.
Probe local knowledge for other options, eg train station car parks
It's also worth checking other local car parks in the vicinity of the airport as they may work out cheaper. For example, some forumites have reporting that parking at nearby train stations has saved them some cash.
Always carefully check the terms of any car park you leave your car at and consider whether the level of security it provides is satisfactory for you.
Plus to help you find the best local car parking we've set up a range of special discussions focused on each airport; please read them and add your suggestions.
FIND HIDDEN LOCAL DEALS IN THE MSE FORUM

Add your suggestions/read others by clicking the links above
Check if hotel parking packages do better
Many airport hotels offer room packages that include parking for the length of your trip. This is great if you live a long way from the airport, or have a super-early flight. Better still, they often only cost a little more than the parking alone and sometimes even cost less – so you could view this as parking with a hotel room thrown in for 'free'.
As well as the airport parking comparison sites listed above, it's worth checking Superbreak* which has some limited availability. Just select airport extras from the tabs at the top of the screen and choose from the options under the 'With or without parking?
Check how transfers to the terminal are arranged - while some hotels offer a 24-hour complimentary service, others may charge separately for the journey. It's also worth looking at the more general Cheap Hotel Deals guide to see if you can beat the price.
AIRPORT

ON-THE-DAY PRICE P/W

PRE-BOOKED P/W

WITH HOTEL (1)

SAVING BY PRE-BOOKING

Stansted
£188
£55
£119
£133

Manchester

£112
£55
£69
£43

Birmingham

£92
£35
£90
£57

Gatwick

£165
£88
£99
£77
1. Prices from APH, including one night in double room pre-flight & transfer. Prices for June 2018.
Once you've found the lowest price at your chosen airport, it's worth checking if you can get cashback on top. If you've never used cashback sites, then read the Top Cashback Sites guide first for a full explanation.
Get Our Free Money Tips Email!
For all the latest deals, guides and loopholes - join the 12m who get it. Don't miss out
Join the MSE Forum Discussion