Cheap airport parking
Heathrow, Gatwick, Manchester & more
Leave it until the very last minute to sort airport parking and it can cost a fortune to leave your car there while you're on holiday – you could pay as much as £350 for a week if you just turn up on the day. But by following our tips and booking the right way, you can slash the cost in minutes.
For all the latest deals, guides and loopholes, simply sign up today – it's spam free!
Book flexibly where you can
If you're looking to book airport parking for a trip, flexibility is a key consideration, especially as we've seen in recent years how coronavirus, airline staff shortages and strike action can result in delayed/cancelled flights or unexpected travel restrictions.
Flexibility remains the safest option as things can still change quickly, and many travel insurance policies don't cover 'extras' such as airport parking. For more info, see our airport parking need-to-knows below.

What should I do if I've booked airport parking and I need to cancel?
If you've made a reservation and can no longer travel, for example, if your flight has been cancelled by the airline, it's worth checking if you can move or change your booking at no extra cost. Some airports and parking firms waived admin fees when travel was severely restricted due to coronavirus, though that's less likely to be the case now.
Yet even if the airport or firm you've booked with doesn't say it's offering free cancellation, it's worth getting in touch to ask if it will let you cancel or rebook as a goodwill gesture.
Will my travel insurance cover airport parking?

If you're not able to cancel your reservation you can try contacting your travel insurer, but many policies don't cover 'extras' such as airport parking in this scenario.
Also be aware that you may not be covered by your travel insurance at all if the UK Government or the government of the country you want to go to has put travel restrictions in place, or the Foreign Office is advising against travel to that country. So if you have to cancel, you may stand little chance of getting your money back.

For more on what policies do and don't cover, see our guide to Cheap travel insurance.
Airport parking need-to-knows
Before you start looking for a cheap deal, here are the key must-knows:
Book well in advance and you could cut the cost by up to a third, though the exact saving depends on when and where you're booking. But even if you've forgotten to do this:
Even done right, airport parking can be pricey. The longer you're away the more it costs, so quickly weigh up alternatives. Aside from bribing a relative to drop you off with promises of duty-free goodies, it's often cheaper to:

Use non-specialist train services. Dedicated 'airport express' trains are costly. But the same lines are often used by normal rail services, so you can travel the same route more cheaply (it's likely there'll be extra stops). See Cheap train tickets. In London, the tube may be cheapest – see our London moneysaving guide.
Consider a pre-booked taxi. Local taxis can be cheaper if you've heavy luggage. Don't rely on getting a return taxi at the airport though. Airports can give a monopoly to one firm, bumping up prices as there's no competition. Book ahead with your local firm, giving your flight number so it can vary pick-up time, and it's often cheaper.
Get a coach. Dedicated airport coaches are often cheapest for getting to the airport, but there's a trade-off, since they usually take the longest. Book in advance and the savings can be huge. Check for National Express deals and Megabus deals before booking to see if you can save extra.

For some, airport parking works out as the best option, yet without a little prior thought you can end up paying substantially over the odds. There's a simple golden rule:

The earlier you book your airport parking, the more you're likely to save (though check it's flexible)

Don't just turn up at the airport – booking first, even on the day of your flight, can save you money

The most expensive prices are almost always for those people who just drive in, park and pay, so book first, even if it's just before you head out. Here's some inspiration from the MSE Forum:

Just got a brilliant deal using one of Martin's links for a four-day break. By parking in the short term parking, it's only costing just over £40 instead of £115! Granted we booked for the August bank holiday in March, but it goes to show there are bargains to be had by booking ahead.

- Bigdaddy1210

There are lots of different types of car park. Once you've found the cheapest price it doesn't necessarily mean it'll be the best for your needs, so use this quick guide to unravel the terms.

On-site parking. The airport operators' own car parks. It can be something of a marketing trick, as occasionally 'off-site' car parks could be closer to the terminal building.
Off-site parking. Any car park not in the airport complex. In other words, this is the name given to the often cheaper car parks operated by third-party companies which lay on regular transport to the terminal building. The best of these are just as quick and convenient as on-site parking.
Meet and greet parking. Valet parking by another name. You drive to the terminal, and are met by a driver who you give your keys to; they then park it for you. When you land, the car's waiting at the terminal again. It's a great service, but usually more expensive (not always though, especially if you'd have to pay for separate travel to the terminal after parking – do check).

Warning: After you've handed your keys over to the valet, there's often only limited coverage for any damage caused to your vehicle while they're in charge. Such damage is a remote possibility, but it's worth checking the parking firm's terms and only going with this option if you're comfortable. It's also well worth taking any valuables out of your car, just in case.
Local car parks. Private, smaller places to park. Often, people and businesses close to the airport which have a bit of spare land will offer their own parking services, grabbing themselves a slice of the pie by undercutting the competition on price. On the downside, they generally don't offer anything like the same level of security, and availability is more limited.

Granted, there are more fun ways to spend time than comparing airport car parks. But to be forewarned is to be forearmed, so here's a quick checklist.

Transfer times to the terminal

The time taken by, and frequency of, the shuttle buses from car parks to the terminal is an important factor. If you're travelling at an unsociable hour, check buses stay regular throughout the night.

It can be a worry to leave your car parked anywhere while you're away. Thankfully, most airport car parks should have 24-hour CCTV and guard patrols.

Local services may be less secure, so check first, and weigh this up with the price if considering one. Usually though, if there's a problem it's your responsibility, not theirs. To be on the safe side, don't leave valuables in your car while you're away.

If your trip isn't set in stone, it may be worth adding a 'cancellation waiver' to your parking booking. Some sites offer this as an add-on, where for an extra quid or so, you can be guaranteed a refund on parking costs if you need to cancel at short notice. Otherwise, you'll generally have to pay more to cancel a booking.

Avoid late charges by maxing your time slot

Parking companies can charge through the nose if you drop off too early or collect too late – see Ex-MSE Guy's Airport parking warning blog for more on this. Yet often rates are charged per 24-hour period – from midnight or the time you arrive – in which case it costs no more to book your parking until later than you expect to return.

For example, if you drop your car off at 10am and are due to fly back and land at 6pm a few days later, you can often book to pick your car up until midnight or sometimes 10am the day after without paying any more.

Always check with the company you've booked with as airport parking firms have different policies and this won't always work – it mainly applies to traditional long-stay car parks. 'Meet and greet' services will usually give you up until midnight on the day of your return regardless of when you book until.

As with all airport parking services, unexpected problems can arise. So it's about finding the best balance between lowest price and established reputation for your needs.

Some are small names so search for some online reviews first if you're unsure. If there's only a few pence difference, it may be better for your peace of mind to go with the established company with a reputation than a totally unknown name.

If you're going with meet and greet parking, after you've handed your keys over there's usually little cover for any damage to your vehicle while they're in charge. Damage is unlikely, but it's worth checking the parking company's terms before you buy.

If the company goes bust, and the total comes to under £100 and you paid on a Visa or Mastercard debit, credit or prepaid card, or an Amex credit or charge card, you may be able to get a refund under chargeback.

Pay on a credit card and the Consumer Credit Act may also offer protection, but only for purchases over £100 – unlikely for the cheapest parking. See the Section 75 guide for full info. Other than this it's unlikely you'd be protected, so paying less for parking means you've less to lose.

Watch out if you usually park on the street using a residents' parking permit or equivalent. Sadly, if the parking bay your car is in is suspended, councils don't usually accept the excuse that you were on holiday and didn't check. Here are tips to help:

Check your council's website. Many council websites list forthcoming roadworks and suspensions so it's always worth doing a quick check, and moving the car to somewhere unaffected if necessary.

Allow a trusted neighbour who has their own car insurance to move it for you. If they have fully comprehensive insurance then often, though not always, it includes what's called driving other cars cover. This provides them with third party cover in case there's an accident. Always double-check your own insurer's terms though.

Park in a council's special car park. Some councils operate special car parks where for about £5-£10 a day you can leave your car when you're on holiday to guarantee no fine. This is an ill-disguised money-making scheme which boosts council funds through the fear of parking penalties, but it may be a necessary evil for some – check with the local council.
Check comparison sites with discounts
The easiest way to find cheap parking is by using one of the special comparison sites that search the web to find you the best deals – and remember to check your booking is flexible in case you can't use it because of cancellation or future restrictions.
They'll often give you a cheaper price than you'll get booking direct – but we've also blagged a few extra per cent off the following comparison sites' prices.
We've ranked them by the size of the discount they offer, factoring in fees and range of airports covered too, but it's not an exact science and of course a bigger discount doesn't necessarily guarantee you'll get the best overall price. Prices change daily, therefore check a few to find the best price.
Once you've checked these it's also worth looking at renting a private parking space near the airport and hotel parking packages to see if you can further reduce the cost with either.
Note: The discount ranges in the table below are based on info given to us by the comparison sites listed, plus our own spot checks. But the rates can and do change fairly regularly, so you may find that those you're offered are a bit higher or lower than the maximum and minimum stated here.
Check directly with parking operators too

It's sometimes possible to beat comparison sites by going direct. Compare direct prices with those you were quoted from the comparison sites above, then go with whatever's cheaper.
Rent a private space near the airport – or find another cheap alternative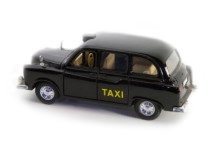 Armed with the cheapest price for the big car parks, it's worth trying smaller, private ones to see if you can cut the cost further. eBay-style parking marketplaces allow those living close to airport car parks to offer parking on their own drives or spare land.
Overheads are low, which means prices are too, but there's a trade-off here. They usually lack anything like the level of security offered by the dedicated car parks.
There are numerous sites that list parking spaces, and you should be able to find a competitive price in a couple of minutes. Check out Just Park*, Park Let* and Your Parking Space, but for full help first read our Rent out your parking space guide.
Probe local knowledge for other options, such as train station car parks
It's also worth checking other local car parks in the vicinity of the airport as they may work out cheaper. For example, some forumites have reporting that parking at nearby train stations has saved them some cash.
Always carefully check the terms of any car park you leave your car at and consider whether the level of security it provides is satisfactory for you.
Plus to help you find the best local car parking we've set up a range of special discussions focused on each airport; please read them and add your suggestions.
Check if hotel parking packages do better
Many airport hotels offer room packages that include parking for the length of your trip. This is great if you live a long way from the airport, or have a super-early flight. Better still, they often only cost a little more than the parking alone and sometimes even cost less – so you could view this as parking with a hotel room thrown in for 'free'.
Check how transfers to the terminal are arranged – while some hotels offer a 24-hour complimentary service, others may charge separately for the journey. It's also worth looking at the more general Cheap hotel deals guide to see if you can beat the price.
Airport

On-the-day drive-up (1)

Pre-booked (3)

Pre-booked with hotel (4)

Max saving by pre-booking

Birmingham

£127
£76
£87
£51
Gatwick
£180
£83
£144
£97
Heathrow
Off-peak dates: £220

Peak dates: £250 (2)
£54
£138
Off-peak dates: £166

Peak dates: £196
Manchester
£350
£67
£94
£283
Stansted
£210
£98
£72
£128
Once you've found the lowest price at your chosen airport, it's worth checking if you can get cashback on top. If you've never used cashback sites, read the Top cashback sites guide first for a full explanation.
For all the latest deals, guides and loopholes, simply sign up today – it's spam free!
Have your say in our forum!