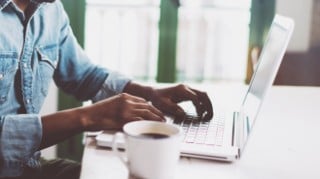 Google for an EHIC, driving licence, birth certificate or more, and you risk paying a shyster site for doing nowt. Here are the top copycat sites to avoid and how to fight back.
I just googled European Health Insurance Card (EHIC), and a site tried to charge me £35. Aren't they free? I'm confused. Sounds like you've just come across a shyster site. These dress up like legitimate sites, using search optimisation tricks to appear high on Google.
They then get you to fill in forms, charging you for 'administration' or 'service', even though neither is needed. For example, with Electronic System for Travel Authorization (ESTA) applications, they might charge £60+ to process an application you can easily do for around £11 via the US Customs and Border Protection site.
Outrageous. Why do you call these shyster sites, not scams then? We can't call them scams, because scams are illegal. These sites aren't technically unlawful, though we think they should be. The Office of Fair Trading (OFT) said in 2014 that it's not illegal for firms to charge for reviewing and forwarding services.
But these sites do have to make it clear that they're not affiliated to the Government, and explain that it's possible to apply for free or less through official sites. Currently, Trading Standards is responsible for investigating and taking action against misleading sites that pass themselves off as official Government services.

This sounds dodgier than Ed Sheeran's rapping – how do they get away with it? Look closely and the sites almost always say something like "not affiliated with any government body" or "online support and travel tips for only £80". The sites' designs are crafty, and if you're doing it quickly, you can easily miss these teeny warnings.
So which sites do I need to steer clear of? When we checked in July 2019, these were the most common examples we found (though remember, search results change by the minute and are often personalised, so what you see may be different):
In the past we've also spotted:
Driving licence renewals. In the ads at the bottom of the first page of results was a firm offering 'checking service' for driving licence renewals, which should normally be £14, at a cost of £60. Legit site: Gov.uk. Further help: How to renew your driving licence.

This is a sample - not the full list. In 2014, we ran a poll to find the top 10 types of copycat sites that people fall for. While with some search terms shyster sites may no longer be quite so widespread, it's still very much a problem.
For all the latest guides, deals and loopholes simply sign up today – it's spam-free!
When I searched, a shyster site was top on Google. Shouldn't the official site come first? It's crucial to understand the difference between Google (or Bing) ads and general search results. On Google, paid ads appear at the top of the results (and in 2016 it increased the number shown), with a small green 'Ad' icon next to the URL – and natural search results appear below that.
Until recently, the danger was that shyster sites would draw in clicks by paying for a prominent paid ad at the top of the page, but Google has now stopped the majority of shyster sites from buying ads. Some ads for copycat sites still slip through the net though, plus they may appear mixed in with the natural search results, so you should still be wary of them.
The quicker you contact them to say you were misled that it was an official site, the better. Email straightaway saying you want to cancel your contract and get a refund, explaining you didn't realise you were paying for a service that you could get for free or cheaper directly.
Also, check the site's terms. Some say they will refund people who cancelled within a certain period, eg, 14 days. If so, email right away. Beware calling expensive customer service phone numbers though.
Help! I'm hitting a brick wall... You're more likely to get a refund if you kick up a fuss and email several times, as MoneySaver Stung did after overpaying for a driving licence renewal.
"Pester them – log onto their website and contact them. I got emails back saying they would refund and they have. Result – one happy lady."
What if the site still doesn't reply? It's worth writing to it – we've written a template letter to help. Please let us know how you get on.
You can also report the incident to Trading Standards by calling the Citizens Advice consumer helpline on 03454 04 05 06 and report ads for copycat sites to Google.
Can I just get legal on its butt? If all else fails, ultimately you could take it to the small claims court and say you feel you were misled. While relatively easy, you need to pay fees upfront, which you get back if you win. Though you need to weigh up the hassle against how much you lost.
You might want to just put it down to (deeply irritating) experience. For full help, see our Small Claims Court guide.
For all the latest guides, deals and loopholes simply sign up today – it's spam-free!
Have your say in our forum!