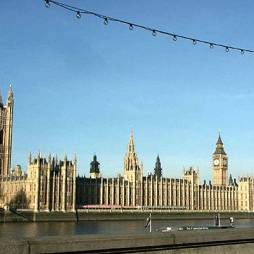 A Parliamentary debate on providing compulsory financial education in schools is scheduled to take place in the main chamber of the House of Commons on Thursday next week.
The news is a massive victory for MoneySavingExpert.com as it is a direct result of the government e-petition we tabled which calls for compulsory money lessons for kids.
The petition hit the magic 100,000 signatures last month, which is the trigger at which point all issues raised in government e-petitions are considered for debate in the House of Commons.
The debate is due to begin at around 3pm on Thursday 15 December, Parliament's Backbench Business Committee confirmed today.
The issue is already on the political radar as 225 MPs are part of the All Party Parliamentary Group (APPG) on Financial Education for Young People, which also calls for compulsory money lessons.
In a poll on this site last year, 97% of the 8,000 surveyed supported financial education in schools.
'No-brainer'
Martin Lewis, MoneySavingExpert.com creator, who proposed the petition, says: "Financial education in schools is a no-brainer, I'm constantly asked by people why schools don't teach it already.
"Yet sadly in our system, common consensus rarely makes things happen. For this reason alone, it's great the e-petition system has come up trumps here.

"Let's not beat around the bush. We are a debt-ridden, financially illiterate nation. It is a disgrace that it's over 20 years since student loans launched and during that time we've educated our youth into debt, but never about debt.
"This has desensitised us to borrowing, but never taught us how to do it right.

"Schools are the key to breaking the cycle leading to less mis-selling, fewer bad debts, better consumers and could save the public coffers a fortune.

"In the midst of a financial crisis, I hope MPs treat this issue with the respect that the 100,000 plus people who've signed the petition deserve.
"Yet we need more than just a talking shop, which is why it's great the debate coincides with next's week launch of the All Party Group's report on how to introduce this in a practical way."
Financial education was due to become part of the curriculum under Labour's reign when then Secretary of State for Children, Schools and Families Ed Balls, along with Martin Lewis, launched the proposals in January 2010.
However, as those plans were tied in with sex education they were scrapped because of the row over teaching sex to kids ahead of last year's General Election.
Tory MP and APPG chair Justin Tomlinson says: "I have been overwhelmed with the fantastic support for our campaign, from cross-party MPs, hundreds of supporting organisations and young people themselves.
"Everyone recognises that in an increasingly complex financial world, we have a duty to equip the next generation of consumers with the necessary skills to make informed decisions.
"Our APPG has concluded our inquiry and we will be publishing our full report on Monday 12 December calling for compulsory financial education for young people.
"Having now secured this crucial debate, which MoneySavingExpert.com and its users did so well to break through the 100,000 barrier, it is essential to then highlight our campaign."