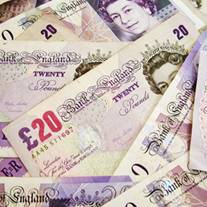 Retail workers could be better off on the dole because of tax credit changes brought in under the last Budget, a new report claimed this week.
Research by the GMB union found that one in five of its members working in the retail sector stand to lose money under new rules which came into effect in April.
Couples earning less than £18,000 a year face increasing their working hours from a minimum of 16 hours a week to 24, or lose their working tax credit of over £70 a week.
The GMB says a survey of 60,000 of its members found that one in five believed the changes would force them on to the dole because work would not be worthwhile.
Over half of those polled said they could lose around £45 a week.
20% may be better off on dole
Martin Hird, national officer of the GMB, told the union's annual conference in Brighton: "Around 20% of GMB members working in retail report that they may be better off on the dole after the tax credits changes in the last budget.
"Unless the retail employers are able to reorganise working hours to move these part time workers up to a guaranteed minimum of 24 hours they are going to lose many customer facing experienced skilled workers who will be better off on the dole.
"This change in entitlement criteria for working tax credit cuts across the practice in the sector of not guaranteeing staff proper contracted hours and relying on a flexible response to meet peaks in demand. The full extent of this change has not been felt yet by the employers.
"The real impact of these changes is that work will not be worthwhile for many of the lowest paid in our society and they will be forced on to the dole – costing us all billions of pounds in extra benefits."