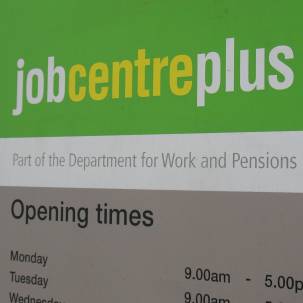 The Government was hit with a mixed bag of unemployment data today as the headline jobless rate fell but the number of dole claimants rose.
The jobless total dropped 51,000 to 2.61 million in the quarter to April, while the number of people claiming jobseeker's allowance in May rose by 8,100 to 1.6 million, ending two months of declines.
The number of people in work saw its biggest increase since the quarter to August 2010 as the employment rate increased by 166,000 to almost 29.28 million – nearly equally split between full and part-time workers.
Almost eight million people are now in a part-time job, while those working part-time because they cannot find full-time work increased by 25,000 to 1.4 million.
Self-employment has reached a record figure of 4.17 million, up by 84,000 since the previous quarter.
Average earnings up
Average earnings increased by 1.4% in the year to April, up by 0.5 percentage points on the previous month due to the timing of bonuses.
Average weekly pay in private firms in April was £5 higher at £465 compared to a year ago.
But other figures from the Office for National Statistics show that the number of people unemployed for more than a year increased by 85,000 to 886,000.
The number of people unemployed for more than two years rose by 29,000 to 434,000.
The UK's unemployment rate has fallen by 0.2 percentage points to 8.2%, lower than the European average of 10.3%.
Spain has the highest unemployment rate in the EU at 24.3%, while Austria has the lowest at 3.9%.
Youth unemployment has also fallen, down by 29,000 over the latest quarter to 1.01 million.