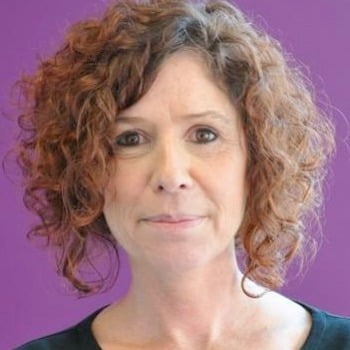 On Tuesday this week disability charity Scope held its first meeting to discuss the year-long independent inquiry into the extra costs faced by disabled people it launched in July. MoneySavingExpert.com called on readers to tell Scope their stories in our weekly email last month and issues reported ranged from higher transport bills to expensive specialist equipment.
But there's no need for the disabled people to wait for the findings of the inquiry to be made public to save, says Emma Sterland, from Scope's online community, as there are plenty of ways to start cutting costs now.
Most people don't realise that life costs more when you are disabled. Disabled people spend, on average, an extra £550 a month on items such as heating, taxis to work, insurance and specialist items like wheelchairs or hoists.
So how can you cut some of these costs? Here are some of the money saving tips disabled people and their families have been sharing on Scope's online community.
Find grants. Find disability grants for anything above and beyond the costs of everyday living, including equipment, holidays, housing and days out, at Disability Grants.


Making money Easier. United Response offers a free set of guides for people with learning disabilities, explaining all things finance and money related.


Free insulation/boilers. If you are disabled or have a disabled child, you may be eligible for free home insulation and even a free boiler. Call the Energy Saving Advice Service to find out more on 0300 123 1234.


No VAT on some items. If you're disabled you won't be charged VAT on products designed or adapted for your own personal or domestic use, such as an adjustable bed or building works to create a ramp. Here's a list of products and services that qualify.


You don't always need to pay a premium for specialist equipment. Think laterally. One of our community members told us she'd been looking for a writing slope for ages but didn't want to pay £40+. She's finally found one in Ikea called a Brada for £2.50, which is actually meant for a laptop, but does the job!


Free cinema tickets for carers. The CEA Card, which costs £6/year, gives carers free entry to participating cinemas when accompanying the person they're caring for.


Buy/sell second-hand equipment. For pre-owned specialist equipment, try Disabledgear.com and Disabilitybits.co.uk. They're both free to advertise equipment you no longer need.


Free IT support. AbilityNet offers free IT support for disabled people, including advice on applying for grants for specially-adapted computer equipment. You can call its free helpline number on 0800 269 545.


Try before you buy. Sensory toys and communication aids can be expensive, so try before you buy. Cerebra runs a sensory toy lending library and Newlife Foundation also offers a priority equipment loan service for terminally ill children.


Incontinence aids can be available on the NHS. Some people may not be aware that incontinence aids, such as pads and bed protection sheets, are available on the NHS in many areas. To find out if you are eligible, ask your local district nurse (get details at your GP surgery) for an assessment.


Claim Carer's Allowance. If you are caring for someone who is disabled, don't forget to claim your Carer's Allowance.
Views do not necessarily reflect those of MoneySavingExpert.com.