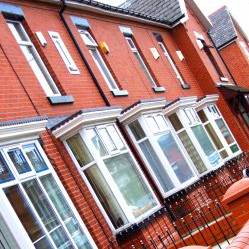 Homeowners temporarily transferring hundreds of thousands of pounds into bank accounts after the sale of their property could see up to £1 million protected under new Bank of England proposals.
Currently only the first £85,000 saved per financial institution is protected under the Financial Services Compensation scheme (FSCS) (see MoneySavingExpert's Safe Savings guide to protecting your cash).
Those receiving large amounts of cash - often after the sale of a house - find their cash is temporarily at risk as such funds are usually initially paid into just one account and moving it into other accounts can sometimes take several days.
The central bank's proposals would guarantee up to £1 million in the event of a bank's collapse, but only for six months from the date when the money was deposited.
House sales represent the most common category of temporary high balances and the Prudential Regulation Authority (PRA) says the £1 million limit will cover 99% of house sales in England and Wales and 92% in London.
Other large sums protected under the proposals include insurance payouts and endowments, wrongful conviction compensation, divorce settlements and pension lump sums.
Protection for deposits relating to personal injury compensation or backdated disability or incapacity claims will be unlimited.
Plan aims to increase confidence in banks
Today's proposals aim to shore up consumer confidence in banks in the wake of the chaos sparked by the collapse of Northern Rock in 2007 when customers queued up to withdraw their deposits.
Andrew Bailey, deputy governor of the Bank of England and chief executive of the PRA, says: "These proposals will allow customers to have continuous access to the money in their bank account – or receive payment from the FSCS if this is not possible.
"Additionally, the increase in FSCS limits for certain types of insurance will mean policyholders who may find it difficult to obtain alternative cover, or who are locked into a product, have greater protection if their insurer fails."