Government to protect refund credit notes for cancelled holidays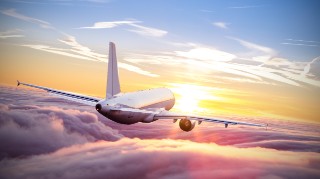 The Government has announced it is protecting refund credit notes issued for ATOL-protected bookings that were cancelled due to the coronavirus pandemic, meaning those who accept them will get their money back if the travel firm goes bust.
With huge numbers of holidays cancelled due to coronavirus, many have been offered 'refund credit notes' by travel firms – essentially vouchers you can spend on a flight or holiday with the same firm at a later date.
Until now, it's been unclear what would happen to these credit notes if the firm in question collapsed before they could be spent, and whether consumers would be protected. But the Government's now said it will protect refund credit notes issued between 10 March 2020 and 30 September 2020 for ATOL-protected bookings.
This DOESN'T affect your right to a full cash refund – so if you want your money back rather than a credit note, you can still choose cash instead. And even if you do opt for a credit note, you can choose at any point up to 30 September 2021 to cash it in for a refund instead.
But if you do want to show forbearance to your travel provider and accept a refund credit note, today's announcement means you'll be protected if the firm goes bust before you spend it.

Martin: 'This gives a solid bedrock of security for customers willing to take refund credit notes'
Martin Lewis, founder of MoneySavingExpert.com, said: "This is a key travel intervention we've been calling for. It's far from a cure-all, but ATOL is a statutory scheme and the fact the Government will now effectively underwrite its credit refund notes gives a solid bedrock of security for customers willing to take them.

"And I'd encourage those who it's right for to do so. The pandemic has been devastating for the travel industry and travellers. Taking an ATOL refund credit note if you're likely to rebook shows welcome forbearance and flexibility, and the fact that, if you don't use it, it can be exchanged for cash gives peace of mind.

"Of course it's not right for everyone – many desperately need a refund. My hope is this more solid halfway house for some will enable firms to more swiftly pay out full refunds for others."
How do I know if a voucher's protected?
It's important to understand that the Government's not protecting all vouchers issued by travel firms for cancelled trips – only refund credit notes issued between 10 March 2020 and 30 September 2020 for ATOL-protected package holiday and flight-only bookings.
ATOL protection applies to package holidays including flights that are sold by UK travel businesses. It also applies to some flight-only bookings, but not accommodation-only bookings.

If your booking is ATOL-protected, you should have been given an ATOL certificate when you booked.

You'll only have ATOL protection if you paid using a method that's covered by the Air Travel Trust's payment policy – if you paid for your original booking using a voucher that was issued as compensation or a raffle prize for example, you won't be covered.

Here's how to check if a refund credit note is protected:
Your refund credit note must be issued by the ATOL holder listed on the ATOL certificate you got when you originally booked. The note must be directly linked to your ATOL-protected booking (whether on the refund credit note itself or the supporting documents).


The refund credit note should outline the amount that's ATOL-protected. You won't get ATOL protection for any vouchers paid to you separately to your ATOL-protected booking (for example, if you've been paid vouchers as an incentive, or to cover EU compensation or extras you'd booked separately to the ATOL-protected booking).


The refund credit note should also make it clear that it can be exchanged for cash at any point before 30 September 2021 and can't be transferred to another person.
The Civil Aviation Authority (CAA), which runs the ATOL protection scheme, says if you're given a refund credit note that doesn't meet these criteria and you believe it should have ATOL protection, you should contact your travel company. If you've already been issued with a refund credit note before today's announcement it may not meet all these criteria even if it now has ATOL protection – we've asked the CAA whether you need to ask for a new note in this situation and will update this story when we hear back.
As well as keeping the credit note safe, it's also worth holding on to the documents from your original ATOL-protected booking – including the ATOL certificate, proof of payment and booking documents.
Refund credit notes can be exchanged for cash until Sept 2021
Your refund credit note's ATOL protection will last until 30 September 2021, so make sure you've spent it by that point. If the travel firm that issued the refund credit note were to collapse before you redeem it (and before 30 September 2021), you'll be entitled to its value back in cash.
And remember that until 30 September 2021 you can also swap the credit note for a cash refund, if you don't want to use it on a new booking. If you decide to do that, you'll need to go to the travel firm that issued the refund credit note and request that it gives you a cash refund instead.
If you do use your refund credit note to make a new booking, that trip will only be ATOL-protected if it would have been anyway – for example, if you use the refund credit note to book a new package holiday. If you redeem the credit note for a booking that wouldn't usually be ATOL-protected, such as an accommodation-only booking, your new booking WON'T be ATOL-protected.
What are my rights if my holiday's cancelled?
If your package holiday is cancelled, you're entitled to all of your money back within two weeks under the Package Travel Regulations.
And if you have a flight-only booking that is cancelled, under EU flight delay rules (which still apply this year despite Brexit, and which cover all flights leaving the UK or EU as well as flights to the UK/EU on a UK/EU airline), you're entitled to choose between:
A refund for the cancelled flight
OR an alternative flight (airlines call this re-routing) to your destination
Many travel firms are pushing customers to accept vouchers instead, and today's announcement means taking a refund credit note – so long as it qualifies for ATOL protection – is less risky than it was. But even if you're offered an ATOL-protected refund credit note, you have the right to refuse it and get a full refund instead – the CAA says if travel companies offer their customers refund credit notes, they must offer the alternative of a cash refund at the same time.
What does the Government say?
Transport Secretary Grant Shapps said: "We want to send a clear message to passengers that they can book their summer holidays with confidence, which is why we're stepping in to protect refund credit notes issued as a result of Covid-19 cancellations.
"This is not only good news for anyone looking to get away for a break in the sun, but also for the aviation and travel sector which has been hit hard by the pandemic."
Paul Smith, consumer director at the CAA, added: "This news provides much-needed clarity for consumers, who should now feel confident that their money is secure if they have chosen to accept a refund credit note for their cancelled ATOL-protected booking."

For all the latest deals, guides and loopholes simply sign up today – it's spam-free!