Barclays compensates thousands of Blue Rewards customers after underpaying monthly cashback - and some have received £100+
Barclays is compensating thousands of Blue Rewards loyalty customers after discovering some had been underpaid monthly cashback perks, MoneySavingExpert.com can reveal. The issue dates back to the launch of the scheme in 2015 with some receiving payments of £100+, although Barclays says the average payout is under £20.
Not every Blue Rewards customer past and present is due a payment, according to Barclays, but the bank has confirmed it's in the process of reaching out to thousands of current and former customers regarding underpayments. Affected customers don't need to do anything as they'll be proactively contacted and repaid any missing money owed, plus 8% statutory interest on top.
Barclays told us it uncovered the problem following one of its regular account reviews. Regulator the Financial Conduct Authority says it's in regular contact with Barclays as part of its supervision of companies, but it wouldn't comment further or confirm if it is aware of this issue.
Blue Rewards is an optional add-on to Barclays current accounts, which pays at least £7/mth to customers who meet certain conditions – such as paying in at least £800/mth into their account and having at least two direct debits set-up – though in reality that perk falls to a minimum of £3/mth (£36/yr) once you factor in the £4/mth fee. You can earn also earn more each month if you hold other Barclay products, such as a mortgage.
For more on the top pick current accounts, see our Best Bank Accounts guide.
'I got a £133 payment from Barclays'
We were first notified of the payments by MoneySaver Carl Slater, 58, from Stoke-On-Trent. Carl, who works as a regional news editor, opened his Barclays current account in 2017 to benefit from the perks of its Blue Rewards scheme as he already held a Barclays mortgage.
Carl should have received £14/mth in total as he joined under a double rewards offer, which meant he'd get £7/mth from the current account and £7/mth from the mortgage, although this would have fallen to £10/mth in reality once you take the fee into account.
When Carl realised he wasn't being paid the correct amount he challenged the bank at the time, but he says it failed to resolve the issue so he switched away, closing his Barclays account in the process. Carl adds that he was "surprised" to then receive a letter out of the blue four years later explaining he was due a £133 payment.
Carl said: "I'm a big MoneySavingExpert.com (MSE) fan, and always switch regularly to get the best deals. I'd spotted an article on MSE talking about the double rewards offer and switched to Barclays. I knew that I wasn't receiving the right amount and took it up with Barclays, but just got fobbed off so I switched again. I was surprised to receive the letter, almost four years since I closed down the account."
If you're due a payment, Barclays will get in touch
If you think you're affected, you don't need to do anything. Barclays told us it will contact all affected customers it has identified and that if you are due a payment, you will hear from it - this includes tracing people who've since left the bank or who have since moved address. It adds that the majority of people have already been contacted.
Payments will be made directly into your bank account and they'll be made up of any money owed, plus 8% interest paid up to and including 30 days from the date on the letter you receive letting you know you are due a payment. Missing payments aren't related to cashback for a specific product though, such as a mortgage or insurance, and underpayments were made at random. You won't be refunded monthly account fees.
Of course, if you think you're affected and haven't heard from Barclays you can contact it on 0345 734 5345. If you don't get a response from Barclays within eight weeks or you're unhappy with the response you do get, you may be able to take your case to the free Financial Ombudsman Service but note that you must be within its complaints time limit.
You've either got three years from when you knew you could make a complaint, or six years from the event you're complaining about taking place, so if you want to make a complaint about your account from 2015, you'll need to double check you're definitely within the appropriate time limit.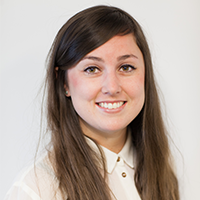 'Check through old statements to see if you were underpaid'
Helen Knapman, assistant news and investigations editor at MoneySavingExpert.com, said: "Barclays insists it will contact all affected Blue Rewards customers, but if you think you were underpaid in the past it's worth checking old statements, if you've still got them.
"If you believe you're owed a payment but haven't heard anything then get in touch with Barclays. If you don't hear back or you're unhappy with the response you do get, check if you can take your complaint to the free Financial Ombudsman Service."
Separately, Barclays Rewards members who've never viewed or accessed their virtual wallet, which is used to store cashback, because they haven't signed up to online or app banking must now do so before 3 August or their Rewards membership may be cancelled.
What does Barclays say?
A Barclays spokesperson said: "We are writing to a small number of customers who are part of our Barclays Blue Rewards, or previously held an account, to let them know that we owe them some back dated rewards. Customers do not need to do anything. We will be in touch directly with anyone who is due a refund to put this right."
For all the latest deals, guides and loopholes simply sign up today – it's spam-free!
Join the MSE Forum discussion