First-ever financial education textbook now available across the UK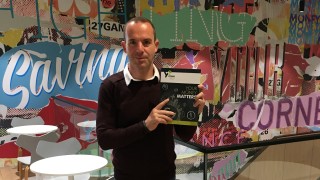 The first-ever curriculum mapped financial education textbook – funded jointly by MoneySavingExpert founder Martin Lewis and the Money and Pensions Service – has now landed in secondary schools in Wales, following the successful roll-out of versions in England, Scotland and Northern Ireland.
Over 16,500 hard copies of the Welsh version of the Your Money Matters book were delivered for free to over 200 secondary and middle schools in September this year, as well as an accompanying online teacher's guide and a PowerPoint version for use in lessons, which were all made available for free to support home learning.
You can download a copy for free
Digital copies of the guide, and in some cases teachers' guides too, are available for anyone to download for free:
In Wales, the Government-funded Money and Pensions Service and Martin Lewis, each contributed £69,862.50 towards the cost of the textbooks, while the Money and Pensions Service also provided an additional £26,000 to fund the creation and translation of the digital teacher's guide and PowerPoint. The books are being delivered by education charity Young Money, which is part of charity Young Enterprise.
The books are based on the original English Your Money Matters textbook, which Martin funded solely with a donation of £325,000 to Young Money. English secondary schools received 340,000 copies in 2018, while 15,450 copies have been delivered to schools in Northern Ireland, and 27,000 copies to 350 schools in Scotland. Digital copies can also be downloaded for free (see the links above).

Martin: 'We need to educate people of all ages'
MoneySavingExpert founder Martin Lewis said: "The pandemic has shown the lack of personal financial resilience and preparedness of the UK as a whole. Not all of that can be fixed by improving financial education, but a chunk of it can. Of course, we need to educate people of all ages, yet young people are professionals at learning, so if you want to break the cycle of debt and bad decisions, they're the best place to start.
"I was one of those at the forefront of the campaign to get financial education on the curriculum in England in 2014, and we celebrated then thinking the job was done. We were wrong. Schools have struggled with resources and there's been little teacher training. Something else was needed to make it easy for schools and teachers.
"So even though I questioned whether it's right that a private individual should fund a textbook, no one else would do it, so I put pragmatics over politics and did it in 2018. I'm delighted that now we've proved the success of that book in England, the Money and Pensions Service has agreed to team up to provide this much-needed resource for Wales – adding a rightful sense of officialdom to the whole project."
The textbook gives students essential knowledge about money
The Welsh edition of Your Money Matters teaches the importance of saving money, how to manage a budget, understanding payslips, student finance, protection against fraud and identity theft and much more. The textbook contains a wealth of facts and information, as well as interactive activities and questions for students to apply their knowledge. The chapters are as follows:
Savings – ways to save, interest, money and mental health.
Making the most of your money – budgeting, keeping track of your budget, ways to pay, value for money, spending.
Borrowing – debt, APR, borrowing products, unmanageable debt.
After school, the world of work – student finance, apprenticeships, earnings, tax, pensions, benefits.
Risk and reward – investments, gambling, insurance
Security and fraud – identity theft, online fraud, money mules.
Sample questions from the book
Below are some sample questions from the book to test your knowledge (answers at the bottom of the story – no cheating...):
1. Do you know what your personal savings allowance is?
2. What does the term PAYE stand for?
3. Explain the difference between a standing order and a direct debit.
4. How might changes in the UK base rate of interest affect borrowers?
5. What is phishing?
'Developing knowledge in relation to money and personal finance enables young people to make more informed financial decisions'
Sharon Davies, chief executive of Young Enterprise, said: "Developing knowledge, skills and attitudes in relation to money and personal finance from an early age enables young people to make more informed financial decisions, making the most of the opportunities they are presented with and avoiding some of the pitfalls that they will undoubtedly have to navigate."
Lee Phillips, Wales manager at the Money and Pensions Service, added: "Financial education enhances financial wellbeing and prepares learners to understand and manage their incomes now and in the future. It can help them choose the best financial products and services and protect themselves from fraud and exploitation."
Answers to the sample questions
1. A basic-rate taxpayer (20% tax on income) can earn £1,000 interest on savings per tax year without paying tax on it. Higher-rate taxpayers (who move into the 40% tax bracket) can earn £500 interest on their savings before being taxed. Additional-rate taxpayers (whose income extends into the 45% tax bracket) get no allowance.
2. Pay as you earn. This is the way most employees pay tax – it is deducted by the employer – so the amount of money received comes after tax is taken off.

3. Standing order: You are in control. You instruct your bank to pay the money to a particular person or company, and it is your responsibility to change the payment details (eg, the date or amount) if they need to be changed.
Direct debit: An instruction to your bank to release money from your account to pay bills and other amounts automatically. The billing company has control.
4. The official UK interest rate (often called the base rate) is reviewed and set eight times a year by the Bank of England. Many lenders, especially with mortgages, tend to move their rates in line with this rate – so when it rises, so do they. Some rates are directly linked to it, but at other times the lender can choose whether and how much it tends to match it depending on its own competitive advantage. Yet some rates, such as fixed-rate mortgages or high-interest credit cards, may not move at all.

5. Phishing is a criminal activity which attempts to mislead people into providing personal information and often bank account details. This is often done online through the sending of fake emails or pop-up messages.

For all the latest deals, guides and loopholes simply sign up today – it's spam-free!
MSE Forum
Join the MSE Forum discussion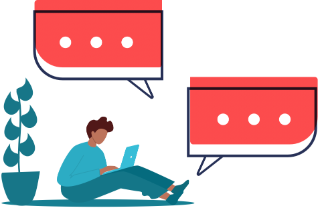 Have your say
This is an open discussion and the comments do not represent the views of MSE. We want everyone to enjoy using our site but spam, bullying and offensive comments will not be tolerated. Posts may be deleted and repeat offenders blocked at our discretion. Please contact fbteam@moneysavingexpert.com if you wish to report any comments.
Update: We are aware that some users may currently be having issues seeing the comments and we're working on it.