Nationwide to close 15,000 accounts used by small charities and clubs
Nationwide is to close 15,000 'Treasurers Trust' savings accounts, used by small charities, clubs and societies with a low annual turn over.
The building society began the process of closing its 79,000 Treasurers Trust accounts two years ago. In 2019, it shut 64,000 such accounts, but it paused the process due to the Covid-19 pandemic. It's now writing to the remaining 15,000 account holders to warn them that their accounts will soon be closed too.
Treasurers Trust accounts were launched in the 1980s but closed to new users over six years ago. To get the account, you needed to initially deposit at least £50. As the account is an instant access savings account, there is no minimum pay-in and interest is, until closure, paid at a rate of 0.1%. Nationwide says two thirds of the accounts are dormant, while two thirds have a balance of £100 or less.
If you're after an individual current account, see our Best Bank Accounts and Student bank accounts guides.
You'll get 90 days notice before Nationwide closes your account
Here's what's happening:
Your account will be closed automatically 90 days after you've been notified by Nationwide of the shake-up. However you can transfer or withdraw any funds and close the account earlier, penalty-free, if you wish to do so. If you withdraw or transfer your funds but fail to close the account Nationwide will do so automatically at the end of the 90-day period.
If you don't transfer or withdraw your funds within the 90 days, you either need to provide alternative account details or an up-to-date address to Nationwide, or request your money back. At the end of the 90 days any funds will either be transferred by Nationwide to an alternative account you've provided, or sent to you by cheque. If you've not given Nationwide alternative account details or proactively confirmed or told it your updated address, your money will be moved into Nationwide's 'unclaimed balance scheme'.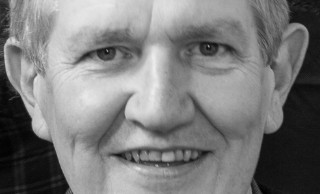 'Our turnover might be small but we still need somewhere to deposit our cash'
Bob Sapey, pictured right, helps to run a small mental health charity in Lancaster. The charity has an annual turnover of less than £500 a year, although it does occasionally receive grants, including National Lottery funding. They opened their account with Nationwide in 2014.
But 68-year-old Bob told MoneySavingExpert.com that they've so far struggled to open a similar account elsewhere. Bob said: "We're a small charity, and our incomings and outgoings are very small, but we do still need somewhere to deposit any money we receive.
"We've approached one bank, but the bank declined us, so we're currently in the process of trying to open another one elsewhere, but we don't know how far we'll get."
Alternative accounts to consider

With charity and community bank accounts, you can't switch using the Current Account Switch Service for standard bank accounts, plus as Nationwide's proposition is a savings account anyway, this service also wouldn't work. If you want to move your money elsewhere, you will have to open a brand new account and manually move the cash across.
Nationwide says affected customers can switch to its 'Business Savings Account' - but only if they qualify. Usually, you need a £5,000 initial deposit, and if you make a withdrawal, this needs to be a minimum of £500. However, Nationwide says Treasurers Trust account holders can switch to this account by depositing a reduced amount of £1,000 (though they'll still need to meet the minimum withdrawal requirements).
Options elsewhere:
What does Nationwide say?
In a statement, Nationwide said: "The closure of accounts has been paused due to the pandemic, however, to give customers as much time as possible to consider the options available to them, we have been raising awareness of the closures where possible through conversations in branch when customers use their account and have also written to some of our most active customers."
For all the latest deals, guides and loopholes simply sign up today – it's spam-free!