Supermarket Xmas Boost
Earn a year's interest (up to 6%) in a day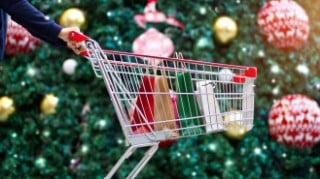 Many supermarkets urge you to save for up to 6% bonuses in their (not UK-protected) savings-stamps schemes.
Yet the bonuses are often paid solely based on what you've got saved up on a set date - so it's possible to bag a year's interest in a day. This is a rundown of schemes from Asda, Tesco, Morrisons and more.
Get Our Free Money Tips Email!
For all the latest deals, guides and loopholes - join the 12m who get it. Don't miss out
How supermarket savings stamp schemes work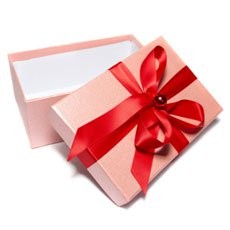 Supermarket savings stamp schemes encourage year-long saving for Christmas, yet a loophole allows you to get the year's bonus in just one day.
Most supermarkets pay out the bonus based on how much you've saved by a specific day or month, so dunk the cash in just before and they'll add up to 6% on top. Unlike normal savings accounts, you're paid a bonus based on the total amount saved on the bonus day.
The savings themselves come in the form of booklets or electronic cards which you can top up a little at a time. Some supermarkets only allow stamps to be redeemed at set points in the year, while others will let you spend at any time.
Don't think of this as a gift
It isn't the supermarkets being generous, it's good business acumen. You save for a year, they earn interest on your money, and eventually give you a little back. And more importantly:
You must spend the cash at that specific retailer, so they effectively lock in your custom.
You won't be surprised to hear there are some exclusions on what you can buy with the stamps - you can't usually spend them on lottery tickets, petrol or goods from third party concessions (when a retailer has a space in a larger department store). Some supermarkets also don't allow you to redeem them online.
How safe are supermarket savings schemes?
It's important to understand these DO NOT have the same protection as savings in a bank (supermarket bank savings do though, eg, Tesco Bank - see the Safe Savings guide for more). In fact, this is exactly what happened with the Farepak debacle back in 2006. It's the reason we've always cautioned against savings clubs.
If saving for Christmas over the year - a fantastic aim - save in the bank (see Top Savings Accounts and Top Cash ISAs). Then withdraw it and buy savings stamps the day before the bonus date to bag double interest.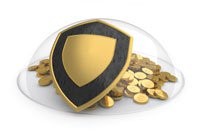 As this technique's about keeping a small sum of cash on the cards for just a couple of days, the risk's reduced. The chance of a big supermarket going bust in that time is pretty slim, though nothing's impossible.
The loophole
Supermarkets tend to pay the bonus on a specific day or month, normally during November or December. The bonus earned only depends on how much is in there, not how long it's been there. Therefore, you can simply...
Buy all the stamps/credit required just before the bonus date, get the full bonus, then use the funds to shop.
Get Our Free Money Tips Email!
For all the latest deals, guides and loopholes - join the 12m who get it. Don't miss out
Top Christmas 2019 schemes
Tesco's Christmas Saver scheme is an extension to the Clubcard scheme, where you can choose to save up all your Clubcard vouchers for the year and get a bonus in your November statement if you top-up your savings. It pays a £1.50 bonus if you top-up between £25 and £49.50, a £3 bonus between £50 and £99.50, a £6 bonus between £100 and £199.50 and a £12 bonus between £200 and £360.
You've got until 15 Oct 2019 to top-up and get the bonus in your November statement. Bonus vouchers are valid for two months from the date of issue.
You can't spend the card balance with Tesco's Reward Partners, or on items like lottery tickets or tobacco - see its terms and conditions for more.
Asda's Christmas Savings Card scheme pays a £1 bonus if you save between £30 and £79, then the bonuses are tiered up to a maximum of a £15 bonus on a £280+ loading (equal to 5.35%). There's a limit of £485 per card, but you won't get a higher bonus for saving more than £280.
You can start the card at any point and you've got until 5pm on Sun 17 Nov to add the maximum credit to get the bonus. The bonus will is usually credited within a couple of days.
The bonus starts when you've saved £30 and is tiered as follows:

£30-£79: £1 bonus
£80-£129: £3 bonus
£130-£179: £6 bonus
£180-£229: £9 bonus
£230-£279: £12 bonus
£280+: £15 bonus

Pick up an Asda card in-store and pay into the account at any till.

To check your balance and top up online, register your card. Plus if it's registered, Asda lets you transfer the balance to a new card if you lose it.

There's no limit on how many cards you can get, and you have two years from your last transaction to spend the balance. So, providing you use the card at least once every two years, you won't lose the credit. You don't have to spend all the credit on the card in one go either.

Remember, as with most other supermarket savings schemes, any credit must be spent at its stores - it's not valid online. You can't use the card balance to pay for petrol or lottery tickets but see its terms and conditions for more.
Iceland's electronic Bonus Card savings scheme runs year-round. For every £20 you save, you get £1 free which you can spend at any point.
The £1 bonus is paid regardless of the time of year and arrives in your Bonus Card savings account within 48 hours of hitting the £20 trigger. You can save up to £1,000 per card - you'll get the £1 bonus for every £20 top-up (equal to 5%).
You can apply in-store and top-up at the till or online.

The electronic card (and the cash on it) will expire if you don't use it for 24 months and can take up to four weeks to arrive.
The savings scheme from the Co-op is a paper savings stamp book, which you need to pick up in store. You get £50 off your shopping bill if you use a completed card (£48 worth of stamps) to pay for your shopping in December. This basically means you'll get £2 off a £50 shop (equal to 4%). If you spend the stamps at any other time of year you get a £1 bonus.
You buy stamps at the checkout in £1 increments. There's a £48 max per book but you can collect as many books as you like so if you're likely to save more, you'll need a new stamps book. The book has no expiry date and you can buy stamps throughout the year.
Cards can't be used in Co-op concessions (such as Peacocks or Greggs), on fuel, anything from the coffee shop, mobile phone top ups, non-food items, first-stage baby milk products or lottery tickets. You can only use the card in-store, not online. Look after your booklet, as you can't register it online.

If it gets lost, you lose the cash but in the event the Co-op gets into trouble, your money is fully protected (it's held separately by an independent trustee).
Morrisons Christmas Savers is a digital savings stamps scheme where you buy stamps for £1 a time. It pays a £1 bonus if you buy between £49 and £96 of stamps, a £3 bonus for between £97 to £145, a £4 bonus for between £146 and £193 and those with £194 get a £6 bonus. You'll need to buy your stamps by 31 October 2019 to get the bonus, which you can spend between 6 November and 31 December. You'll be given your balance in the form of vouchers or via e-code, which you can spend in-store or on the Morrisons website.
Bonus value: Up to 3% of saving
Payout limit: £6
Type: Electronic
Register for a Morrisons More account and then sign up to the Christmas Savers scheme. You can buy the stamps in-store (you'll need to bring your Morrisons More card along to be scanned) and receive your vouchers either in-store at the tills or online.

You can't use the card balance to pay for petrol or lottery tickets, or in Morrisons Daily stores - see its terms and conditions for more exclusions.
Get Our Free Money Tips Email!
For all the latest deals, guides and loopholes - join the 12m who get it. Don't miss out
Join the MSE Forum Discussion