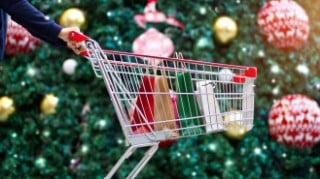 Supermarket Christmas Boost
Get extra cash to spend on your shopping
Many supermarkets urge you to save for bonuses in their (not UK-protected) savings schemes year-round. Yet it's possible to bag the rewards in a day. While most 2020 schemes have now closed, Iceland and Co-op shoppers can still take advantage. We've everything you need to know below.

What are supermarket savings schemes?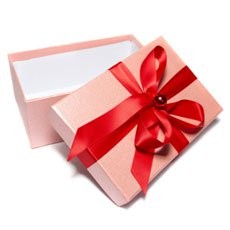 Supermarket savings stamp schemes encourage year-long saving for Christmas, yet a loophole allows you to get the year's bonus in just one day.
Most supermarkets pay out the bonus based on how much you've saved by a specific day or month, so dunk the cash in just before and they'll add a small percentage on top. Unlike normal savings accounts, you're paid a bonus based on the total amount saved on the bonus day.
The savings themselves come in the form of booklets or electronic cards which you can top up a little at a time. Some supermarkets only allow stamps to be redeemed at set points in the year, while others will let you spend at any time.
Three supermarket savings need-to-knows
To help you make the most of a supermarket savings scheme, it's worth getting your head around the following need-to-knows...
Don't think of the bonus as a gift – it isn't the supermarkets being generous, it's good business acumen. You save for a year, they earn interest on your money, and eventually give you a little back. And more importantly:

You must spend the cash at that specific retailer, so they effectively lock in your custom

You won't be surprised to hear there are some exclusions on what you can buy with the stamps – you can't usually spend them on lottery tickets, petrol or goods from third-party concessions (when a retailer has a space in a larger department store). Some supermarkets also don't allow you to redeem them online.

It's important to understand these schemes DO NOT have the same protection as savings in a bank (supermarket bank savings do though, eg, Tesco Bank – see the Safe Savings guide for more). In fact, this is exactly what happened with the Farepak debacle back in 2006. It's the reason we've always cautioned against savings clubs.


If saving for Christmas over the year – a fantastic aim – save in the bank (see Top Savings Accounts and Top Cash ISAs). Then withdraw the cash and buy savings stamps the day before the bonus date to bag double interest – more on this below.

Supermarkets tend to pay the bonus on a specific day or month, normally during November or December. The bonus earned only depends on how much is in there, not how long it's been there. Therefore, you can simply...


Buy all the stamps/credit required just before the bonus date, get the full bonus, then use the funds to shop

As this technique's about keeping a small sum of cash on the cards for just a couple of days, the risk's reduced. The chance of a big supermarket going bust in that time is pretty slim, though nothing's impossible.

Remember, the cash must be spent at that specific store, so only do it if you would've spent there anyway. Keep your card safe, as many don't keep a record of your savings, unless it's an online scheme. So lose it, and your money's gone.
Top Christmas 2020 schemes
Most of the 2020 schemes have now closed to newbies. But if you're an Iceland or Co-op shopper, you can still bag a bonus – see below for the details.
Supermarket

Max bonus value (i)

To get bonus, pay in by

Bonus paid

Type

Iceland
How it works
5%
Any time
Within 48 hours
Electronic
Co-op
How it works
4%
Any time
Dec 2020
Paper