12 Buying From China Tips
Incl AliExpress and other marketplaces
Get Our Free Money Tips Email!
For all the latest deals, guides and loopholes - join the 12m who get it. Don't miss out

Updated 19 Sep 2017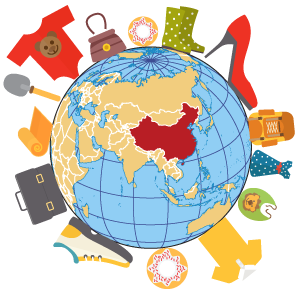 From sandals to sticker sets, watches to clothes, it's possible to grab goods at a fraction of the normal cost via Chinese and other East Asian sellers.
Yet you'll need to keep your wits about you to avoid unexpected customs charges and shoddy goods – for this reason we think it's best to stick to items under £15. This guide has 12 ways to save on AliExpress and other marketplaces that link you with traders.
This is the first incarnation of this guide. Please give us feedback, suggest improvements and share your tips in the Buying From China forum thread.
Know what you're doing and you can grab items for under £2, INCLUDING delivery
Discount stores such as Poundland make a killing by buying items from China at rock-bottom prices and flogging them here. So why not cut out the middleman? Giant online marketplaces such as AliExpress* let individual traders from East Asia sell direct to UK buyers.

Know what you're doing and it's possible to pick up huge bargains. Some of the biggest categories include clothing, shoes, homeware, accessories, watches and stationery.

When we checked, we found the following examples, all including postage. Though bear in mind the price in pounds might rise or fall, depending on currency fluctuations.
£1.73 striped T-shirts (we found similar for £5 at New Look).

60p iPhone 6/6s cases (comparable basic cases are £3.82 on Amazon).

22p women's belts (similar cost £1.99 on Amazon).

This isn't a straightforward click and buy situation though. Just as with eBay, there are no guarantees – the deal's only as good as the seller you buy from, so check feedback thoroughly.

You have fewer rights than when buying from the UK and also need to factor in customs and delivery charges. Plus you need to beware fakes and consider safety issues.
For more shopping tactics and techniques, see our Cheap Online Shopping, Amazon Tricks, eBay Buying Tips and Shopping Secrets guides.

AliExpress: the big name in buying from China
When it comes to buying from China, there's one site which dominates – AliExpress.
Big name UK sites that cover Chinese sellers
While AliExpress specialises in goods from China, several other big-name marketplaces also connect you with sellers from East Asia. Some traders sell on a few different sites and vary their prices, so for belt and braces it's worth checking these too.
'I've bought over 150 things from AliExpress... I love it' – some inspiration before you start
We've had reports of huge successes from buying from AliExpress and similar marketplaces. Here's some inspiration – please do tell us your successes and include links to the products if possible.
Forumite sillygoose says:
My purchase history from AliExpress is now over 150 purchases. I must admit I love it! My wife has a huge collection of office dresses from Ali, costing £10 to £15, good quality and fit. Tools, many watches, trainers. One of my recent favourites? A set of real ceramic-blade kitchen knives at £7.82 delivered!
Pulliptears says:
I do loads on AliExpress, mostly phone cases and jewellery, but I recently bought a pair of wireless headphones for £11.50. They arrived and were actually very, very good indeed.
JC383 says:
I recently got into cycling and ordered cycling tops and shorts from AliExpress, which came to £15. While they took three to four weeks to arrive, the quality was as good as a UK shop's, but at a fraction of the price.

However, it doesn't always work out so well ...
Littlestitches says:
I ordered two very cheap watches [from AliExpress] that looked great in the photos, but were like something out of a cracker with huge faces on them. The plastic front looked like it would break if it knocked against anything.
Factor in delivery charges – it's often free ...
For a true picture of the total cost, it's important to include the cost of postage to make sure you really are getting a bargain.

Many items often have free – albeit slow – delivery. But always double-check postage charges before buying.

As an example, when we checked at random, we found £6 bikinis, £1 belts and £1 yoga mat bags, all with free postage to the UK.

However, for bigger items postage can sometimes be pretty steep. We found a £32 suitcase with £18 delivery and a £54 giant inflatable flamingo with a whopping £43 delivery.

... But delivery can take six weeks, so plan well in advance
This isn't the place to grab last-minute birthday and Christmas gifts. Items from East Asia typically take three to six weeks to arrive. However, goods can take longer if they're held up by either UK customs or customs in the country they're sent from.

Many sellers offer expedited delivery for an additional fee. However, there can still be customs hold-ups which are outside their control, so question if it's worth it.

Forumite paddyrg sums it up:
I've used AliExpress for several years. I've had plenty of VERY SLOW deliveries, but never a non-delivery.
Get Our Free Money Tips Email!
For all the latest deals, guides and loopholes - join the 10m who get it. Don't miss out
You have few consumer rights, so don't spend more than you're happy to lose
Let's be straight – buying online from China is a new, untested concept, so don't spend more than you can afford to lose.

If you buy online from a seller in the UK or EU, Consumer Contracts Regulations mean you can cancel the order within 14 days of arrival for any reason (apart from perishable or personalised goods). You've then 14 days to send it back. So you've the comfort of knowing you can return it regardless of the reason. See our Consumer Rights guide for more.
This is in stark contrast to buying from China where you've often no legal right to return an item, even if faulty. Many of the sites listed here have their own buyer protection policies (as described in the top sites above), but it's not the law.
Even if sellers let you return, the return postage costs are often so high that it's not worth it.
Keep your order below £15 and you shouldn't pay any tax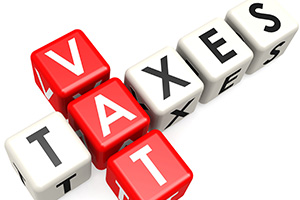 The thorn in many China shoppers' bed of roses is the customs charges. This is another reason why AliExpress is best for small, cheap bits. Buy goodies under £15 and you shouldn't pay any VAT, customs or Royal Mail handling charges.

What you pay depends on the item's value, but an easy rule of thumb is that above £15, customs, delivery and VAT charges can add around 30-40% to the list price. So first ensure you know what you'll pay – the pricier the item, the bigger the fees.
20% VAT. Buy goods worth more than £15 online from non-EU e-tailers and you need to pay 20% VAT. This is calculated based on the total package cost, regardless of how many items are in it. It's charged on the full price of the package, not just the value that exceeds the £15 limit.

Customs duty. On top of that, customs duty applies to items shipped from outside the EU if they're above £135 (unless the duty comes to less than £7, when it's waived). The duty rate depends on where they came from.

There are about 16,500 custom duty classifications for products, with average percentages between 5% and 9% on the kind of item being bought or imported. However, customs duty can sometimes be as low as 0% or as high as 71%, depending on the goods in question.

£8 Royal Mail handling fee. On top of this, Royal Mail charges an £8 fee if you need to pay charges. (Fees vary for other couriers.)

Quick questions
If I owe tax, how do I pay it?
Once the parcel arrives in the UK, you'll be contacted by Royal Mail or another courier company explaining how to pay any fees you owe.

This usually involves paying online, by phone or at the Post Office. Once you've paid the charges, the company will release the package to you.
How is the 'worth' of a product calculated?
When HMRC calculates how much, if anything, you pay in customs duty and VAT, it uses the price you paid for the item excluding any postage/shipping.

But when a charge is due, it's normally applied to the value of the goods including postage/shipping.
What if it's a gift?
To qualify as a gift, the item must be sent from one private individual to another, with no money changing hands. So the info below won't apply to AliExpress purchases, but we're including it so you're aware.

If someone sends you a gift worth less than £36 from outside the EU, there's no charge unless the goods are alcohol or tobacco products, in which case the relevant excise duty is applied (see below).
If the value exceeds £36, you'll be charged VAT at 20% on the full price of the item, not just the value above the £36 allowance.
If the gift is worth over £136, you may have to pay customs duty on top of VAT, depending on what the goods are and where they've been sent from. If the amount of customs duty due is less than £9, it'll be waived.
Check if it's cheaper over here first
Just because something comes from East Asia doesn't automatically mean it's a bargain – especially once you factor in tax and customs charges.
Always benchmark the price in the UK before buying; use shopbots (shopping robots), which whizz through scores of internet retailers, to find the cheapest price. Our MegaShopBot.com tool auto-searches the best of these for each category.
Then compare the benchmark price to the East Asian one, factoring in shipping, tax and customs fees, and any Royal Mail charges.
For more online shopping tactics and techniques, see our Cheap Online Shopping and Shopping Secrets guides.
Pay the right way
AliExpress's standard currency is US dollars. That means you're at the mercy of currency fluctuations, so bear this in mind when comparing prices.

The site lets you choose to pay in US dollars or pounds. However, pay in pounds and that means AliExpress is doing the conversion and rates are poorer than you can get on some cards.
We analysed the price of 10 products in USD and GBP and found AliExpress adds an average 2% fee when you pay in pounds compared with the best exchange rate. So, which currency to pick depends on your situation:
If you have a top overseas card, pay in US dollars. Most debit and credit card firms get a near-perfect exchange rate from Mastercard or Visa, but then add a 3%-ish 'non-sterling exchange fee' to what they charge us, so £100 of US dollars costs you £103.

Yet a few specialist credit cards have no exchange fee, so we get the same near-perfect rate the banks get - but ensure you repay IN FULL each month to minimise interest.

If you have one of our top travel credit cards, the cheapest way is to use it on AliExpress and pay in US dollars.

If you don't, pay in pounds. As above, most debit and credit card firms add a 3%-ish 'non-sterling exchange fee' when you pay for goods abroad.

Because AliExpress's fee is 2%, doing the transaction in pounds is usually cheaper than paying your bank's charge.

This is especially the case if you've got one of the debit cards from hell (namely one from Bank of Scotland, Halifax, Lloyds, Santander, TSB, NatWest/RBS and Clydesdale/Yorkshire). As well as charging exchange rate fees, these fine you up to £1.50 each time you spend on them abroad. So, something priced at £5 could cost £6.50.
How to check out a seller on AliExpress
With a little digging, a wealth of information is available on AliExpress sellers – in fact, its reviews are far more detailed than eBay's. Scrutinise listings carefully before parting with your cash.

Look for a feedback score of at least 97%. Feedback is your most powerful tool when you're choosing who to buy from. Look for a high feedback score (we'd say at least 97%) and click to read reviews. If you're making a big purchase, use Google Translate to decipher feedback in other languages.

The more orders, the better. Underneath the item's title it will show how many times that particular item has been ordered.

Feedback for that specific item. The boon of AliExpress is buyers can leave detailed feedback on specific items. People can also upload images, so you're able to compare the advert with the reality of what arrived. There's often useful feedback on whether sizes come up big or small.

Chat to the seller before buying. Use the Contact Now' button to ask the seller some questions about your purchase.

Look for a long-established seller. On the left-hand side bar, it shows how many years that seller's been trading. Avoid newbies.
Don't assume the photo is what you're getting. Remember the descriptions are only as honest as the sellers – and their images may not win any prizes for accuracy either. It's worth asking for a photo of the actual item they'll be sending.

Get Our Free Money Tips Email!
For all the latest deals, guides and loopholes - join the 10m who get it. Don't miss out
Avoid electricals, toys and cosmetics – some items might not meet EU safety standards
This one's an important warning. Order items directly from East Asia (or indeed anywhere outside the EU) and there's no guarantee they meet safety standards in the UK. For example, while we're not saying they came from any of the sites listed in this guide, check out this story about exploding hoverboards from 2015.
Of course, many goods for sale in the UK were imported from overseas, but to be marketed here, they need to meet those standards. Here's a list of product types you might want to think twice about buying directly from outside the EU.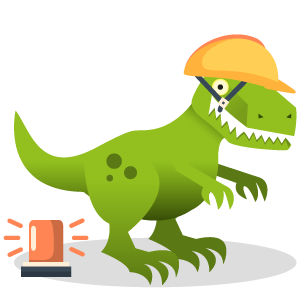 Toys. Toys can't be marketed in the UK without carrying a CE mark, which shows they meet European Union health and safety requirements. The regulations make sure toys are not made from toxic materials or have small, loose parts. There are also fire safety rules for high-risk products such as fancy dress costumes.

Electronics. The main risks that untested electronics pose are fire and electric shock. For example, charity Electrical Safety First looked at the safety of chargers bought from online trading and auction sites. It found that half had been wired using "sub-standard components" and none met the safety requirements of the Electrical Equipment (Safety) Regulations 1994.
Beauty products. The manufacture of cosmetics is strictly controlled and products are tested before they go on sale. One of the main concerns is whether make-up contains toxic levels of chemicals and harmful substances.
Sunglasses. Sunglasses sold here must have a minimum EU standard of UV protection. (To get technical, this means they should allow no more than 5% of UV rays below 380 nanometres to get through.)

Also use common sense and don't import anything else you think might have safety issues, such as fireworks, gas appliances, machinery or medical equipment - this Gov.uk product safety guide has more tips.
Beware of fake goods
While the sites do have anti-counterfeit policies, knock-offs can slip through. Certainly be dubious if an ad promises a luxury cosmetics brand or big-name tablet at a fraction of the cost, for example.

We typed 'Louis bag' into AliExpress and got 130 results, many resembling the famous Louis Vuitton bags. Most of these were under £40, well below the price of genuine Louis Vuitton products, which can cost £1,000s.

That said, AliExpress does have some authorised resellers – for example, it says this store sells genuine Nike and Adidas clothing and footwear.
But across the site generally it's often hard to tell when goods are real and when they're not, so you may want to stick to unbranded items.

New to AliExpress? Buy some small items to start learning the ropes
In essence, AliExpress (and other sites that connect you with East Asian sellers) are marketplaces. While it's easy to snap up a scorcher, it's also easy to get burnt.
So, it's a good idea for newbies to learn the ropes by bidding on a few small items, such as stickers or bottle openers. This way, you can learn how the system works before graduating to bidding on more costly wares.
It can be bewildering finding out where to start. One easy route is the website Thieve, which is a curated list of products - simply scroll down or use the categories from the menu in the top left-hand corner to see what's currently cool on AliExpress.