Rent my parking space
Earn cash from your driveway
Get Our Free Money Tips Email!
For all the latest deals, guides and loopholes - join the 12m who get it. Don't miss out

Marcel | Edited by Steve N
Updated 7 Sep 2017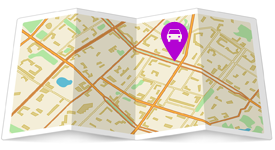 Is your driveway paved with gold? If you live in a big city, near an airport or a train station, it might be.
Online parking marketplaces let you rent out car parking spaces - some earn £200/mth or more. Plus if you're looking for a space, they're a handy way to find cheap parking too.
While every effort's been made to ensure this article's accuracy, it doesn't constitute legal advice tailored to your individual circumstances. If you act on it, you acknowledge that you do so at your own risk. We can't assume responsibility and don't accept liability for any loss which may arise as a result of your reliance upon it. Thanks to Crosse + Crosse Solicitors.
Rent out your parking space
Depending on your area, you could net up to £200/mth (more in some places, eg, parts of London) just for letting somebody park in your drive or garage. The most covetable spaces tend to be in city centres, but you can still make serious cash elsewhere.
If you live by a big transport link such as an airport or railway station, or even a footie ground, it's worth a quick valuation.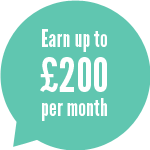 To get an idea of what you might be able to make, clever online tools can give quick estimates. You can see what those nearby charge for long-term stays (eg, a month) with Park Let's price guide tool.
This is purely rough reckoners though, and won't necessarily give the highest price. Use the results to help you decide whether it's worth progressing to the next step.
It's also worth noting we're talking about off-street parking spots on your own property here. Sadly, it breaks almost every council's rules to simply sell on your residents' parking permit.
Top 'rent your parking space' sites
Nearly all the big parking sites and P2P parking apps (peer-to-peer, which means the renting's between individuals rather than companies and customers) are free to list on, so there's nowt to stop you listing everywhere. But the amount you'll end up with will vary depending on the cut they take, plus any other fees.
Going with one of the bigger sites may mean less hassle and more visibility, plus higher demand should mean you can charge more. But remember the site will take a cut. Before you list, make sure you read the safety tips below too. Here are the biggies:
Get Our Free Money Tips Email!
For all the latest deals, guides and loopholes - join the 10m who get it. Don't miss out
What to watch out for
Renting out your parking space isn't all plain sailing. There are income tax and insurance issues to be aware of, as well as the need to manage your possible liability. Plus be considerate to any neighbours you share a driveway with.
The Government says you DON'T need planning permission in England
Some more officious local councils have deemed renting out your space a 'change of use' to your property, asking for a £385 planning application fee. But the Government says renting out one parking space without planning permission is fine in England, provided it's not a nuisance to neighbours.
So while there can be a conflict between local councils and the Government on this, ultimately what the Government says goes as it has the final say.
The Department for Communities and Local Government tells us it doesn't believe renting out a parking space is a change of use that needs planning permission, and has published guidance to make this clearer on Gov.uk.
It says that if the council asks for a planning application fee, you should challenge it, and refer the council to the Government planning guidance.
If a council still starts a planning enforcement notice, you've a right of appeal - and planning inspectors that deal with these are expected to follow Government guidance. For how to appeal, check on your local council's website at Gov.uk.
As this applies to England, it's worth noting that elsewhere it's still a grey area, so some local councils may ask you to apply for planning permission to continue doing it. See the Government to stop councils' 'backdoor parking taxes' MSE News story.
A few more things to watch for:
Make sure you've got a contract
It's important to have a written contract, for instance, to specify you're not responsible for vehicles or items left inside them whilst in your space. As mentioned above, many of the sites will provide contracts for you.
If not, there are free printable basic agreements online to help, including a PDF from Park On My Drive. Yet always check you're happy with the situation first, and don't sign anything you're not happy with. Solicitor Zoe Tibbles from Crosse + Crosse LLP says: "The agreement should let you terminate it on a specified amount of notice (say, a week or two), oblige the renter to keep the space tidy and not store items there, or block access with their parking."
This person is a tenant
This is generally the case (there are exceptions though, read more below). Just because it's your parking space, don't underestimate what's happening here. You are agreeing to give a stranger access to your drive, so after that point, they can come and go as they please.
Always carefully consider the safety impact of this - as an extra precaution, if you live alone (especially for women), consider having a friend with you when you first meet a new potential renter.
Interestingly, Just Park has told us drivers who book through it aren't tenants, but fall into a different legal category called a 'licensee'. Unlike a tenancy lease, a license doesn't grant a right to use a space exclusively, and can be revoked by the property owner. See its Parking Space License Agreement for more.
Check your insurance
The insurers we checked with said renting your driveway would not have any effect on your home insurance, but you should always tell your insurer and double check with them just to be safe.
Some warned that if you were, however, renting a large plot of land this could be seen as business and so could have an impact. Others said that as renting out your driveway is a commercial agreement it may exclude any liability cover if something were to happen, to say the car owner or the car.
Buildings insurance may include liability cover in the unlikely event your property collapses and causes damage, though this won't always be the case - if not, you may need a separate liability policy.
If you've only got contents insurance, you're unlikely to be covered for this. Either way, ensure the contract also clearly states you aren't responsible for any damage, to be on the safe side.
The income is taxable
You'll need to pay tax on the rent you get for your space. It counts as income from land and property (rather than self-employment income).
If you already receive a tax return form: Just include the income in 'Box 20 – Total rents and other income from property' on the land and property page. This is all you need to do – you shouldn't need to contact HMRC separately. If you use a paper return and don't already have other rental income, you'll need to ask for this page from the HMRC.


If you don't already receive a tax return: Phone or write to your tax office to let it know you've a new source of income from renting your parking space. It may deal with this in your PAYE code, or could ask you to fill in a tax return. See HMRC.
Two new tax breaks, which were supposed to have applied to earnings from 6 April 2017, have been quietly axed by the Government. See our Government drops £1,000 tax breaks for online sellers and room renters - for now news story for full details.
Check your mortgage terms
If you've a mortgage, it's a grey area among mortgage lenders as to whether you need permission from them to rent out your drive, so it's worth checking the rules with yours first. You could give your lender a quick call in the first instance, noting who you spoke to and when, as a written reply's likely to take much longer.
Check with the landlord if renting
If you rent rather than own the property, it's best to check the terms of your tenancy agreement before renting out your space, and get the landlord's permission in writing. Similarly, if you've leasehold rather than freehold ownership, check the terms of your lease.
Provided the terms don't prevent it, your landlord agrees, and it's your own space (ie, not communal) you should be fine to rent out your parking space if you wish.
It's highly unlikely you'd be able to do this with a communal space, as you'd need written permission from the landlord and all those entitled to use the space – plus as it's a shared space, you wouldn't be able to ensure it'd be kept free.
Find a cheaper space and halve parking costs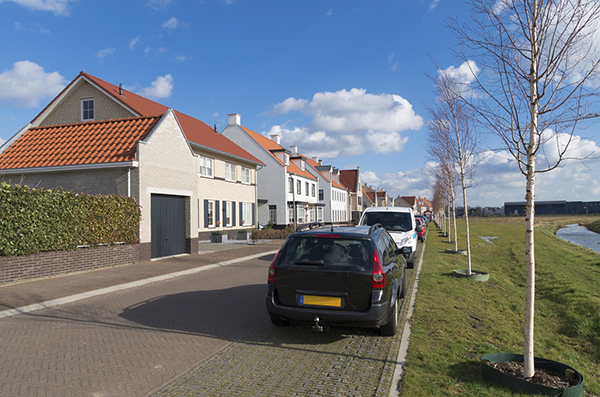 If you drive to work, pay for monthly car parking with one of the big chains, or just pay over the odds for your regular Saturday football space, you might be able to halve parking costs by renting a private space instead. Plus you can get a rough idea of savings in seconds.
Try Park Let's price guide tool, which lets you search for guideline UK parking prices on a map. Just drag the area of the map you'd like to park in under the 'X'. You'll only find the average though, so even if the saving's good, use it as a benchmark to beat.
Once armed with Park Let's best price, try comparing some of the sites above which can also be used for renting a space such as; JustPark*, Your Parking Space and Park On My Drive. If you're willing to dig a bit more, you could also try Gumtree. If they can beat the price, you might want to take the plunge, but always consider the following first:
How secure is it?
Security is a potential concern when parking privately, especially if you've a flashy motor. Always check the space carefully for yourself first. It may be possible to pay a little more for underground or garage parking which may be safer.
Can you park cheaper further away?
If you're looking for a spot in a city, where rents are the highest, it might be worth casting your net out a little wider. Sometimes you'll find decent price drops by parking just a little bit further from the office.
Time it to perfection
Try finding a cheap parking deal that suits your usage. Some people rent out their spaces only at the weekends or in the evenings. So, if you only need the space during that time, it's likely you'll bag a better bargain.
How will you pay?
Payment systems vary as we explain above. Just Park and Park Let process payments themselves, yet all the other services leave it to you to work out payment with the person letting the space.
Ensure you've a contract
All sites except Gumtree provide contracts, though in that case
Park On My Drive
has a useful printable contract.
Cheap car parking costs compared
To give you an idea of how much you could save on parking, the table below compares the cost of using an NCP car park with using a parking space found via the internet.
NCP car park monthly season tickets vs cheap parking sites
Location
NCP monthly (3)
Park Let
Your Parking Space
Just Park
Gumtree
Biggest saving
London WC1 (1)
£292
£145
£80
£119
£100
£212
Manchester city centre (2)
£108
£70
£60
£49
£125
£59
Prices based on monthly average. 1. Within 1 mile of King's Cross St. Pancras station. 2. Within 1 mile of Piccadilly. 3. Based on nearest NCP monthly season ticket quote. Prices subject to availability.
As the table shows, by swapping NCP's season tickets for a private parking space it's possible to cut parking costs, with just a quick search of sites.
Successfully rented out your parking space? Let us know how much you've made in the Rent Your Parking Space forum discussion.
Get Our Free Money Tips Email!
For all the latest deals, guides and loopholes - join the 10m who get it. Don't miss out