Santa freebies
Free Santa videos and more for 2015
Get Our Free Weekly Email!
For all the latest deals, guides and loopholes - join the 10m who get it. Don't miss out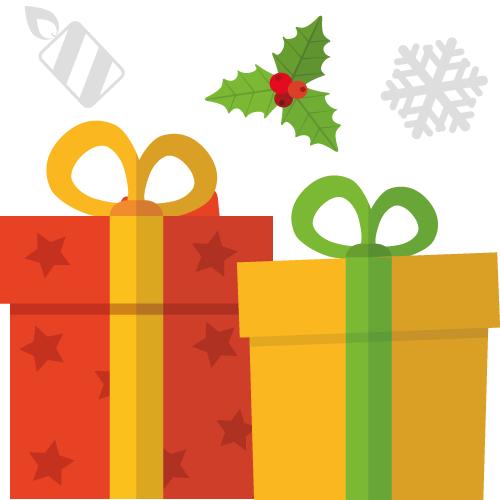 Ignore the numerous companies advertising letters from Santa for a fee. You can get them without paying a penny, and this includes Braille letters for blind children too.
The deadlines for this year's free Santa letters have now all passed, but the magic needn't end there. You can still send a free personalised video message from Santa, or track his progress as he whizzes around the world delivering presents on Christmas Eve.
Our favourite freebies
More Xmas guides
Track Santa as he delivers presents
Free site Norad Santa lets you watch Santa's progress as he visits the homes of good boys and girls delivering presents on Christmas Eve.
It's great fun for kids, and there's also Santa's Village with an 'Arcade' full of games plus a 'Library' where they can learn about festive tradtions around the world, to keep them entertained as St Nick and his reindeer fly closer to the UK.
You can get it via an app for Apple iOS, Android and Windows 10 devices.

Free personalised Santa video
There's a website and app that'll send your friends and family free personalised online video messages from Santa (lasting around four minutes) - incredibly cute for kids and hilarious for adult recipients!

Just follow this simple step-by-step process. To make it even more fun, upload a photo of the person you're sending it to. You'll need the digital photo handy when you do it.
STEP 1: Tell the Santa about the recipient.

Go to the Portable North Pole website or download the app for iPhone or Android and fill in the details, including the recipient's age, whether they've been good or bad (the latter option's only available to adults and teens), their name, gender, where they live and more. If your name isn't in their database you can select from a list of alternative nicknames if you scroll to the bottom of the drop down list.

There's quite a few questions, but it should take less than a minute to complete. The more detail you add, the more fun it is as they'll be mentioned at various points in the video.

STEP 2: Add a photo.

You don't have to do this, but again, it makes it more personal. It can be a JPEG, GIF or PNG file with a maximum size of 3MB. All photos uploaded will be deleted from the site's database before the launch of the following year.

STEP 3: Send to your recipient.

Enter your name, email address and that of the recipient, plus double-check the details. You can use the back button to amend the details at any time. Once happy, if you agree to the terms of use, hit 'OK' and it'll be sent via email to your friend.

If you want to be able to go back and edit it, save the username and enter a password. Hey presto, that's it. You must be over 13 years old to use the site.

It's worth noting the terms of use state:

"In addition to the information you enter in the PNP registration sheet, we may collect information about your browser type, location, and IP address, as well as the pages you visit.

"We may use "cookies" (small pieces of data we store for an extended period of time on your computer, mobile phone, or other device) to make PNP easier to use, to make our advertising better.

"We may institute programmes with advertising partners and other websites in which they share information with us."

So make sure you clear your cache afterwards, if you're not happy with this. Here's a screengrab from one we made for the boss:
Further Christmas MoneySaving info: