Santa freebies
Free Santa videos and more for 2016
Get Our Free Weekly Email!
For all the latest deals, guides and loopholes - join the 10m who get it. Don't miss out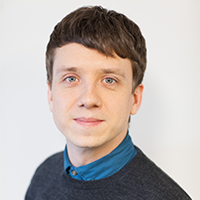 Updated 6 Dec 2016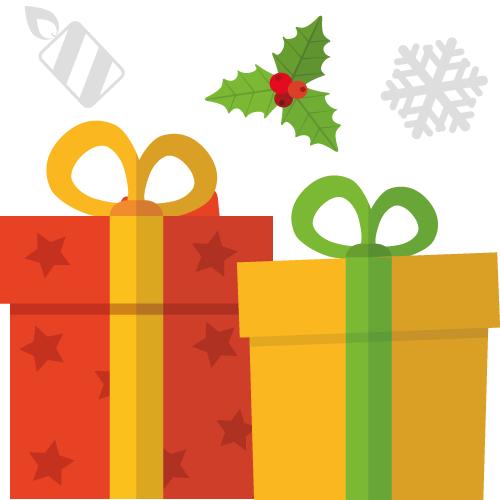 Ignore the companies advertising letters from Santa for a fee. You can get them for free (well, the price of a stamp)...
But why let the magic end there? In a matter of minutes, you can send a free personalised video message from Santa - whatever the recipient's age - or track his progress as he whizzes around the world delivering presents on Christmas Eve.
Our favourite freebies
More Xmas guides
Free letter from Santa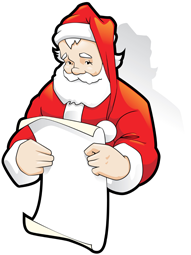 Some companies charge up to £10 to reply to kids' letters to Father Christmas. Yet if you apply to Royal Mail, you can get a response from Santa for free (though you'll need to buy a stamp).
There isn't much time left, as Santa's final deadline for receiving kids' letters is Friday 9 December. So you'll need to act fast if you want a reply from the big man before Christmas.
What to do
Ask your child to write a letter to Father Christmas, or you can do it if they're too young, and send it to Royal Mail's special address (below). Remember, Santa must receive your letter by Friday - so post it by Thursday 8 Dec at the latest (best to use a 1st class stamp).
Your little 'un should then receive a personally-addressed reply before Christmas Eve.
What to include in the letter
In addition to anything your kiddie wants to tell Santa, they need to include their name, gender (for example, "I've been a good boy/girl this year") and a reply address.
A list of what they'd like for Christmas would be good too, but remember this doesn't have to include material objects!
A gentle note We received emails from disgruntled MoneySavers a few years back after Royal Mail failed to reply to many letters. It's since taken steps to make the process more efficient and for the last couple of years it's worked fine.
Royal Mail says it can't guarantee a reply, so while this is a nice freebie, it's not a definite.
Where to send it
Pop it in the post with a 1st class stamp (remember the deadline's Friday 9 December), addressed to: Santa/Father Christmas, Santa's Grotto, Reindeerland, XM4 5HQ

NSPCC letter (£5 donation)
The NSPCC offers a personalised letter from Santa for a suggested donation of £5. Create your letter online at NSPCC before Friday 16 December. You can select from a range of different letter templates for all ages.

The suggested donation is £5 and although you can donate less, please remember this is a charity and it has to cover the cost of each letter.

Free letter for blind children
Unfortunately, the closing date for Braille replies from Santa has already passed (Thursday 1 December).
However, you or your child can email santa@rnib.org.uk to get an email reply. The closing date for emails is Friday 16 December.
Read more at the RNIB. Some of previous years' letters made Martin blub. See them on his blog: Read letters from blind children to Santa.
Free personalised video
There's a website that'll send your friends and family free personalised online video messages from Santa - incredibly cute for kids and hilarious for adult recipients!
It only takes couple of minutes. Here's a screengrab from one we made for Martin: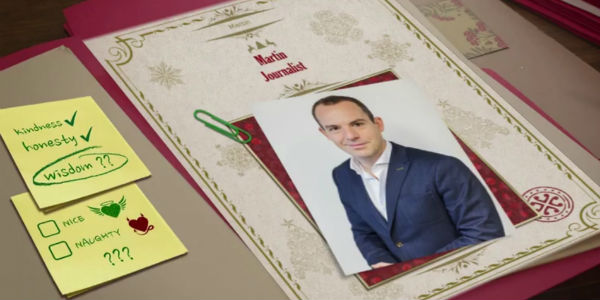 To make your video, go to the Portable North Pole website and follow its simple step-by-step guide. To make it more fun, upload a photo of the person you're sending it to.
There's also an option to include a picture of yourself, and/or a photo of the gift they want for Christmas, plus you'll answer a few basic questions about the person (eg, age, interests).
You then just need to choose how you're going to send it (either by email or share via Facebook), and you're done. Enjoy!
Track Santa as he delivers presents
Free site Norad Santa lets you watch Santa's progress as he visits the homes of good boys and girls delivering presents on Christmas Eve.

It's great fun for kids and adults too, and there's a new Santa's Village with games to keep the little ones entertained as St Nicholas and his reindeers fly closer to the UK.
Further Christmas MoneySaving info: