Cheap Contents Insurance for Renters
Get cheap cover to suit you
Get Our Free Weekly Email!
For all the latest deals, guides and loopholes - join the 10m who get it. Don't miss out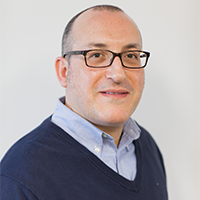 Updated 20 Mar 2017
If you rent don't assume your landlord will cover your contents insurance. Nearly HALF of all tenants don't have it. If you're one of them, get it NOW - if not, you'd have to foot the bill if something happens.
This guide highlights why contents insurance is essential for renters and how to get the right policy to suit you at the cheapest price.
In this guide

Renters only need contents, NOT buildings insurance
There are three main types of home insurance but renters ONLY need:
Home contents insurance, which covers your belongings. In a cheeky analogy, it's usually the items that will fall out if you turn your home upside down.
If you're renting you do NOT need:
Home buildings insurance which protects the structure, the fixtures and fittings (ie, kitchen units, fitted wardrobes and the like) in your home. Instead, it'll be your landlord's responsibility to cover this.
What is covered by contents insurance?
Included: What you are usually protected against?
The contents part of your insurance protects you against damage and theft to your items in your room or home.
Separately, the buildings part protects the structure of your home and permanent fixtures and fittings, such as doors and other things attached to the home, such as sanitary equipment (baths, basins, toilets and showers) and cover should be arranged by the landlord.
Most decent home insurance policies will cover damage to your contents caused from storms, flooding, earthquakes, fire, lightning, explosions, theft, riots and vandalism. It would also usually cover the cost of spoiled food if your freezer breaks down and the replacement of cash stolen from your home.
There are limits on how much you can claim for, so if you're concerned about fancy frozen food or you have cash hidden in your mattress, check your policy carefully.
Contents policies also usually give you legal liability protection as the occupier and owner, of the home. This means that as part of the contents policy, the insurer will cover you and your legal costs if a visitor to your home is seriously injured and it's deemed to be your fault.
A buildings policy will do the same if the structure injures a passer-by or visitor, or damages a neighbour's property but if the 'buildings' are owned by the landlord, it is his responsibility.
Excluded: You won't be covered for ......
Don't expect to be covered for damage due to wear and tear and it certainly won't insure you against acts of terrorism.
Your policy may also be invalid if your house is unoccupied for more than 30 consecutive days during the year (see unoccupied while away for more). There's also usually only limited cover for accidental damage (see accidental damage for more). Check the small print carefully before you buy.
Not being in your home can also have consequences for your cover. If you are burgled and there's no sign of forced entry, insurers may also turn down any claim.
Insurers won't protect everything in your home just because you've bought cover - look out for situations where you'll need to make special arrangements. If you've a stash of high value items, there may be a limit on the insurance.
If you run a business from home, then that usually won't qualify for liability protection and any business-related contents may not be covered.
What if I have single items of high value?
Insurance companies will ask you for an estimated value of all your contents but individual pricey items, usually ranging from £1,000 to £2,000, have to be separately listed to be covered on many policies. Expensive purchases such as laptops and jewellery (including engagement rings) may not be covered if they were bought after your policy was taken out so it's always worth letting your insurers know as soon as you have purchased it.
Even for goods valued under £1,000, some of them may not be covered, especially if they are mobile phones, tablets or even bicycles. A number of providers insist these items are specifically named on the policy, regardless of their value. After you buy something expensive, always check your policy carefully to ensure it's covered.
Always keep hold of - and safeguard - receipts for valuable items like jewellery and big-ticket items such as specialist cameras or high-spec televisions. Insurers will usually want to see proof of purchase before paying out; a receipt, photograph, valuation certificate (for jewellery or antiques) or even bank statement will suffice. This is also the case if adding such items to an 'all risks' or 'personal possessions' add-on to your contents policy.
What happens if I damage my contents unintentionally?
Contents insurance policies will usually give a certain level of accidental damage cover. Electrical goods may be insured for instance, but if you spill paint on your carpet, it's unlikely to be covered as standard.
Many insurers offer this extra level of cover for an additional cost. If you're particularly clumsy, you should give it some thought. Read your terms and conditions carefully to see what you are and aren't covered for as standard.
Will my policy cover my belongings outside the home?
Most policies don't cover contents outside the home as standard, but you can extend them so they do by buying what's called an 'all risks' or 'personal possessions' add-on to your contents policy.
It'll cost a little bit more but you can usually get insurance for items such as your handbag, digital camera, bicycle, smartphone and tablet both outside the home and overseas. As a rule of thumb, if it's designed to be taken out of the home, it'll fall under this extension.
As always, check your policy carefully. There may be limits to the cover and the items might have to be specifically mentioned in your policy documents. In many cases, such as for valuable bicycles worth £1,000 or more, you could be better off taking out a specialist bicycle insurance policy. Equally, if you carry a lot of valuable gadgets e.g. a laptop, tablet and smartwatch, then gadget insurance could be worth considering.
New for old: Will my old goods be replaced with new ones if I have to claim?
There are two main types of cover when it comes to replacing your goods. New-for-old entitles you to brand new stuff (or the requisite value) if your insurer agrees to replace your damaged or stolen goods. Or there's an indemnity policy, where you get the value of the goods at the time of the loss.
An indemnity policy may be cheaper, but you only get a minor payout if you need to claim. So new-for-old is the best way to go. When you calculate the cost of your contents, factor in the value of your items as if they're new.
Excesses: Do I have to pay an excess if I make a claim?
Each policy normally comes with a compulsory and a voluntary excess, if you have selected one. A compulsory excess does what it says on the tin. If you make a claim, it's the amount you pay towards the cost. If your TV was stolen and you made a claim for £500, and had a compulsory excess of £50 - a typical sum - you'd get £450.
If you have a £50 voluntary excess and a £50 compulsory excess, you'd only get £400.
The excess is outlined when you buy the policy. What you pay is entirely up to you. A higher excess will lower the cost of your premium, with the insurer paying less if you have to make a claim. But if you make a claim, you'll get less money back.
When you set your excess, think carefully. If you can't afford to cover a large chunk of the cost if you need to claim, don't set a high voluntary excess, as you'll have to pay that as well as the compulsory excess.
I'm going away on holiday, am I still covered?
Almost all insurers restrict the number of days you can leave your home unoccupied for while still covering you – usually 30 days. Leaving it empty for long periods makes it more at risk of burglary, and the cost of any claims greater as any damage can be left undetected for weeks.
I work from home. Is my business equipment covered?
With more people operating micro-businesses from their homes or employee flexibility to work from home, don't automatically expect cover to be granted. Whether your working equipment will be covered varies from policy to policy. Some insurers will cover your computer or work phone automatically, others may not. It's important to check with your insurer and notify it if you work from home - it might drastically affect your policy and could even invalidate your cover. Any business stock or business visitors to the home are usually excluded under a normal policy, so always check to see if you need specialist cover.
Renters' contents insurance:
The 5 need-to-knows
Here are our top tips to help you get a policy that's right for you.


Find the best route for you
Now you've brushed up on the basics from our five 'need-to-knows', follow the next steps to getting the right policy at the best price.
Step 1. Which category do you fit in?
Comparison sites are generally a good way to benchmark getting quotations. We are not saying they work for everyone so select the profile which best suits your circumstances hightling what you should look out for when getting the right cover.
Step 2. Check the BIG insurers comparison sites miss out
Comparison sites let you compare insurers quickly, yet don't capture the entire market. Some insurers don't appear on comparison sites at all – and some deals are only available by going directly to an insurer's website.
We've only included the biggies here but the broker section below will help you extend your search even wider.

Direct Line* guarantees to beat the price of any other insurer. It must be on an equivalent policy and you must send proof of the rival's price (only applies to new policyholders; see the full T&Cs).

Aviva* is another insurer worth considering that you won't find on comparison sites.
Step 3. Having trouble getting cover?
Some groups, such as those with a chequered financial past – such as bankruptcy or CCJs, can find it difficult to find cheap insurance cover as they are considered too high a risk.
Those in areas prone to flooding, subsidence or whose home is left unoccupied for long periods may struggle too.
In these situations, provider's Home Protect* and Intelligent Insurance* may be able to help.
One final option is to try speaking to a local broker (search on the British Insurance Brokers' Association website) about your individual circumstances.
You may find it easier going down the route of finding a local broker via BIBA as these will specialise in tailoring a quote for you.
Quick question
Will upping the security get me better cover?
Improve your risk profile and increase your chances of getting the lowest possible quote.
Make sure you have the right security – not only to your 'self-contained' room, but to the main entrance to your home or flat. Without an approved lock, it's difficult to find a policy giving you theft cover. So know your locks .
Keep all your contents in your locked room. Anything left in a communal area is unlikely to be insured against theft. Remember, theft only applies when there's violent and/or forced entry.
Step 4. Check your policy
Always double-check the policy terms. Once you've found the cheapest quotes to suit you and your wallet from the comparison sites and by going direct, make two important checks.
Double-check the quotes
Click through to the insurance provider's own website to double-check the quotes are suitable. Some comparison sites make a few assumptions (that might not be right for you) to speed up searches.

Examine the policy's cover to try to tweak the price down
While checking whether it's suitable, it's worth playing with the policy details to see if you can finesse the price down. For example, look at the excess, and see if any affordable adjustment here can trim the cost.
Step 5. Get cashback too
Once you know which your cheapest provider is, you need to check you're not missing out on any cashback deals. If your second or third cheapest quotes weren't much more expensive, see if cashback's available for them too, and find the overall winner.
It's important to be aware that the cashback is coming from the comparison site, not the insurer, so getting the cashback relies on its ability to pay.
Things you need to know before getting cashback...
Never count the cash as yours until it's in your bank account
Cashback is never 100% guaranteed. There can be issues with tracking and allocating the payment. Many cashback sites are small firms with limited backing, and you've no protection if anything happens to them.
Withdraw the cashback as soon as you're allowed
Money held in your cashback-site account has no protection at all if that company goes bust. Always withdraw it as soon as you're eligible.
Clear your cookies
While it shouldn't be a problem, if you've used comparison sites before, there's a minor risk that the cashback may not track due to 'cookies' on your computer – so it's good practice to clear those first (read more about cookies).
If you're new to cashback sites, make sure you read our Top Cashback Sites guide for pros and cons before using them. Otherwise, use our Cashback Sites Maximiser tool to find the highest payer for each insurer.
How to make a claim on your contents insurance
Claiming on your insurance should be straightforward, and needn't be daunting. If you've read and understand the terms and excesses on your policy, you shouldn't be in for any nasty shocks. But in the event you need to claim, take two simple steps...
If it's a theft, notify the police

If something's stolen from the property, you'll need to get a crime reference number to make a claim. Report the incident to the police as soon as you can to make sure your claim doesn't hit the skids.

Submit your claim as soon as possible

Contact your insurer as soon as you can to avoid any administrative hold-ups; if it's a complex claim, it may take a while to be processed, so the sooner you start, the better.
How to complain about your insurance provider
The insurance industry doesn't have the best customer-service reputation and while a provider may be good for some, it can be hell for others. Common problems include claims not being paid out on time or at all, unfair charges, or exclusions being hidden in small print. It's always worth trying to call your provider first, but, if not, then:
Free tool if you're having a problem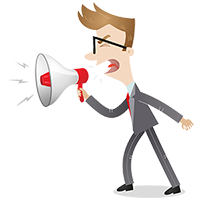 This tool helps you draft your complaint and manage it too. It's totally free, and offered by a firm called Resolver which we like so much we work with to help people get complaints justice.
If the complaint isn't resolved, Resolver will escalate it to the free Financial Ombudsman Service.
Important: If your issue is about a voucher or incentive that was part of an MSE Blagged deal, instead just let us know by emailing voucherhelp@moneysavingexpert.com as that's usually quicker.
Get Our Free Weekly Email!
For all the latest deals, guides and loopholes - join the 10m who get it. Don't miss out