Watch the Premier League for less
20+ tips to find the cheapest football package
Get Martin's Free Weekly Email!
For all the latest deals, guides and loopholes - join the 10m who get it. Don't miss out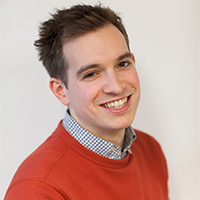 Updated August 2016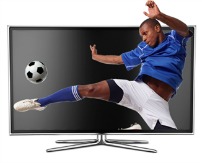 The 2016/17 domestic season is underway, and many of you will want to know how to watch the most Premier League games for your money and see whether Leicester City can successfully defend their crown.
Pricing is more art than science, so if you're a UK viewer check out our 20+ tips to cut the cost of your footie fix.

Full Sky TV incl sports and movies 60% off – £29/mth + £10 set-up fee*
23,000 codes available

, redeem this Fri to 2 Sept
We've blagged this cracking Sky TV deal* for the full works bundle, including movies and sports (though sport in HD costs £6/mth extra). If you don't want the full shebang, you can pay from £20.40 to remove either sports or movies. To qualify you must be a new Sky customer (ie, haven't had any of its TV, phone or broadband services in the last 12 months). Here's what you need to do to get it:
Fill out this Sky form* by 11.59pm on Fri 2 Sept to get a code and a special email link to get the deal, though it could sell out earlier. There were 35,000 codes to begin with, 23,000 are now left.
To get the deal you must follow that special link and sign up before 11.59pm on Fri 2 Sept.
Note: if you got the code before 10am Fri 19 Aug you should've received your link on Friday.
You'll receive an email reminder from Sky on Thu 1 Sept just before the deal closes if you've not signed up.
You're not allowed to sell these codes, so please only get one if you'll use it, otherwise you're depriving someone else.
Here are the TV options and prices Ė all on a 12mth contract. Note: Sky Movies has been renamed Sky Cinema, and the Family bundle has been renamed Sky Box Sets (which includes everything bar sports and movies, incl Sky Atlantic, plus 350 box sets and HD on all non-sports and movie channels):
Sky Box Sets with Sky Cinema and Sky Sports. £29.40/mth, then the normal £74/mth after a year. Sadly sports channels are only in standard definition; HD costs £6/mth more.
Sky Box Sets with Sky Sports. £25.15/mth, then the normal £65.50/mth after a year. Sports HD costs an extra £6/mth.
Sky Box Sets with Sky Cinema. £20.40/mth, then the normal £56/mth after a year.
Compulsory £10 set-up fee. Sadly, this is unavoidable on Sky TV packages.
Bear in mind that Sky is also offering free unlimited standard broadband with this package, if you pay its £17.40/mth line rental. But check out our Cheap Broadband guide as better deals are available, from equiv £9.24/mth for line rent and broadband.
Quick questions
Who counts as a new customer?
Anyone who hasn't had Sky TV, phone or broadband in the last 12 months.
Are channels such as BT Sport/ESPN or other sports channels included?
No, additional channels (including BT Sport/ESPN, MUTV and Chelsea TV) aren't included, even with the Sports package. BT Sport costs £22/mth (£27/mth for HD) on a 12-month contract, activation costs £15 Ė though it's £5/mth (£10/mth in HD) if you've BT broadband.
What if I'm having issues with the deal?
Do I have to pay by direct debit?
Yes, you do to get this deal.
Can I add any extras?
You can add Multiscreen Ė it costs £12/mth on top; this'll also get you free Sky Go Extra. You can add Sky Go Extra on its own but it'll cost £5/mth. However, you can't get this deal if you want Sky's premium service, Sky Q.