Watch the Premier League for less
20+ tips to find the cheapest football package
Get Martin's Free Weekly Email!
For all the latest deals, guides and loopholes - join the 10m who get it. Don't miss out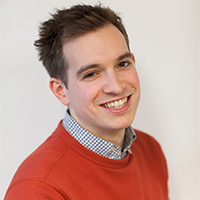 Updated June 2016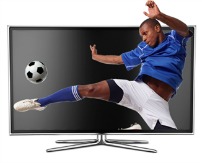 The 2015/16 domestic season has drawn to a close, and come August many of you will want to know how to watch the most Premier League games for your money and see whether Leicester City can successfully defend their crown.
Pricing is more art than science, so if you're a UK viewer check out our 20+ tips to cut the cost of your footie fix.

£50 vch/prepaid card or TV when you take Sky TV*
APPLIES TO ALL BUNDLES INCL SPORTS, MOVIES & FAMILY
New customers (or those who left Sky 12 months+ ago) can sign up to Sky* and take a year's contract for one of its TV packages can get a £50 Mastercard. A one-off compulsory £10 set-up fee applies.
Here's a quick breakdown of the deal:
Take any Sky TV bundle. (on a 12-month contract)

– see the full list

– Original bundle. 270 channels, incl Sky Atlantic, Sky 1, Fox and Good Food. £20/mth.

– Variety bundle. The Original bundle plus entertainment, music and kids' channels. £32/mth.

– Family bundle. The Variety bundle, Sky Box Sets, 3D and HD versions of included channels – you won't need the HD upgrade to view these. £38/mth.

– Cinema bundle. The Original bundle plus 11 movie channels and over 1,000 movies on demand. £38/mth.

– Sports bundle. The Original bundle plus seven sports channels: Sky Sports 1-5, Sky Sports News and Sky Sports F1. £47.50/mth.

– Complete bundle. Everything above plus box sets on demand and Sky 3D. £80/mth (this bundle also includes the HD upgrade for sports and movie channels).

£50 Mastercard BUT you must claim them. Log in via this claim link using your Sky account details (you'll get these when you sign up). You must claim your Mastercard within 90 days and it should take no more than 28 days to arrive for more help go to how to claim your reward.

Compulsory £10 set-up fee. This is unavoidable.


Unlimited broadband £5/mth. If you take Sky's line rental, which is £17.40/mth extra, you can get unlimited Sky broadband at £5/mth for 12 months, but you'll have to pay a compulsory £6.95 for router delivery.
If you opt for the Complete bundle it's £80/mth. Factor in the £10 set-up fee and it works out as £970 for the year, equiv £80.83/mth. If you factor in the £50 Mastercard it's equiv £76.67/mth.
If you take Sky's £5/mth broadband and factor in line rental, router delivery cost and £50 Mastercard, it works out as £1195.75 for the year, equiv £99.65/mth before calls.
More information
Are channels such as BT Sport/ESPN or other sports channels included?
No, additional premium channels (including BT Sport/ESPN, MUTV and Chelsea TV) aren't included, even if you sign up to the Sports package.
Can I add any extras?
Yes, you can add Multiscreen. It costs £12/mth on top of your bundle choice and comes with Sky Go Extra at no additional cost. You can add Sky Go Extra on its own but that'll cost £5/mth (50% off won't apply to these extras).