Free Office Software
Word, PowerPoint, Excel & others
Get Martin's Free Weekly Email!
For all the latest deals, guides and loopholes - join the 10m who get it. Don't miss out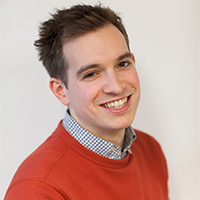 Updated 28 Jun 2016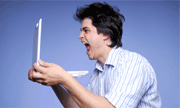 The open source movement means there's now more top quality, legit free software than ever floating around the web to kit out your computer with.
We've explained how to get Microsoft Office free if you're eligible, and – for those who aren't – cherrypicked some of the best free alternatives, along with plenty of other software for PCs and Macs (and a few for Linux). To make sure your computer's well protected online, see the Free Antivirus Software guide.
Office software & alternatives
Always check any software you put on your computer's suitable and compatible with your existing set-up. No liability can be accepted for any problems caused from acting upon the info given.
How can it be free?
Free software falls into two categories: promotional freebies, usually hoped to serve form of commercial again, and software developed to help people fight back against big software providers.
The latter has grown hugely as more people have embraced open source projects, where the building blocks – big chunks of code – are free for everybody to adapt and improve.
Click the categories below to read more about the types of free software available.
Free software as a commercial giveaway
Many commercial publishers offer free versions of their software, hoping it'll become the industry standard in its category. After all, having a product sitting on millions of PCs is a fantastic marketing tool. They then try to persuade you to upgrade to "advanced" or "corporate" versions.
Targeting certain demographics is another long-term tactic – eg, drawing in 'poor' students with free offers, and hoping they'll be willing to pay for the software once graduated.
Open source software
As well as being free, here the code used to write the program (effectively the program itself) is available too, so anybody that wants to can work on improving it. This has pros and cons. It's constantly being honed and updated, but tech support is often limited as there are no big bucks backing it up.
The open source model has come a long way, and the growing popularity of Linux-based operating systems and programs such as Mozilla Firefox suggest it'll continue to grow.
Freeware and shareware
As the name suggests, freeware costs nothing, though some developers request a donation if you like it. The difference is here you can't access the source code, so development is centralised in one location.
Shareware is similar, except here the software's only free for a limited period, after which you have to either pay to register it, or lose some of the functionality (or have an annoying reminder message pop up every time you use it).
Generally there's less shareware and freeware available as more software goes open source, which is a good thing for people that are easily irritated by 'nag screens' asking you to buy a full version of the product (ie, just about everyone, ever).
Urgent. Free upgrade to Windows 10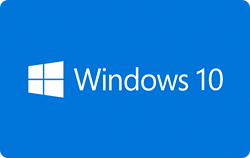 If you've Windows 7 or Windows 8.1, until Fri 29 July you can upgrade for free to Windows 10, the latest version of Microsoft's operating system. Go quick though – if you wait until after this you'll need to pay for it (currently it's priced at £99.99).
Microsoft recently touted that Windows 10 is now on 300 million machines, but over half of all desktop users are still on an older version of Windows which is eligible for the upgrade.
If you've installed any security updates (many do automatically) within the last year or so, you should've been prompted to register for Windows 10 and have been told you can download it by now, but if not you can force it through.
The upgrade won't work if you've Windows 8, though updating from Windows 8 to 8.1 is free – see these instructions. It's worth noting there is no Windows 9 (perhaps 7 ate 9?).
How to get your copy of Windows 10
Before carrying out major software updates, it's worth backing up your data. You can do this via an external hard drive or online (see our Free Online Storage guide for some options).
To get started make sure your machine has the latest Windows 7 SP1 or Windows 8.1 updates – run the Windows Update program for this (to find the program, click on the Start menu and then type 'Windows Update' in the search bar). You'll also need at least 3GB of space available.
Then head on over to the Windows 10 upgrade page and click the 'Upgrade for free' button, which should download the Get Windows 10 app. Click 'Run' in the popup and the app will walk you through the upgrade process.
Quick questions
Will my existing programs still work if I upgrade?
Microsoft has told us that desktop versions of Microsoft Office 2007, 2010 and 2013, plus the forthcoming package Office 2016, are all compatible with Windows 10. So as long as you've got a legitimate copy of one of these versions, the upgrade shouldn't affect your access.
If you've other software installed on your computer, you can check its compatibility with the Get Windows 10 app. Click the menu in the upper left of the app, and select 'Check your PC' or 'Your PC is good to go.' This displays any compatibility issues Microsoft finds and recommends a resolution.
While it doesn't cover all software or devices, it gives a comprehensive list of all known potential compatibility issues.
Will it always be free?
As long as you upgrade by 29 July 2016, you'll get it for free. After this date you'll have to pay to get it (currently priced at £99.99 for the Home edition).
If you're worried about what happens after you upgrade, Microsoft's told us it has no plans to charge for a subscription and says it will "continue to keep [Windows 10] current via Windows Update for the supported lifetime of the device – at no cost."
Get Martin's Free Money Tips Email!
For all the latest deals, guides and loopholes - join the 10m who get it. Don't miss out
Free Microsoft Office for students and teachers
If you're a student or working in education and have an academic email address that can receive external email, you may be able to get a couple of decent freebies from Microsoft.
Free Microsoft Office
What do you get? The ability to download the entire Office software suite – including Word, Excel, PowerPoint, Outlook, OneNote, Publisher and Access – on up to five PCs or Macs (the last two are on PC-only).
Who can get it? Students and staff at universities, colleges and schools which have licensed Office institution-wide through the Microsoft Volume Licensing programme. Microsoft says 99.9% of universities, 87% of colleges and a "large number" of schools in the UK are eligible.
How do I get it? Enter your academic email address on the Office website. You'll be asked to log in through your institution's online portal and if you're eligible, you'll be redirected to a page where you can download the software.
1TB free online storage
What do you get? A whopping 1TB of free online storage through OneDrive (others now only get 5GB free) and use of collaborative platforms like Yammer and SharePoint.
Who can get it? Again, this is aimed at students and staff with an academic email address, though the university, college or school doesn't have to have licensed Office as above.
How do I get it? Enter your uni, college or school email address on the Office website. You'll be asked to log in through your institution's online portal, then follow the instructions.

How long can I get these for?
You can use the free Microsoft Office and/or the free online storage for as long as you're enrolled at or employed by the academic institution. Microsoft says student eligibility may need to be be reverified at any time.
If you graduate or leave, the Office applications enter a 'reduced-functionality' mode (meaning documents can be viewed but you can't edit them or create new ones). OneDrive and other online services accessed through your academic address will also stop working.
What if I'm not eligible?
If your school doesn't qualify, Microsoft suggests asking your IT department to consider licensing Office through Microsoft's Volume Licensing program. Alternatively, if you really must have Microsoft Office and the alternatives below won't do, full and part-time students at academic institutions can get a four-year subscription to Office 365 University for £59.99.
Microsoft Office alternatives
For those who aren't able to get Microsoft's Office suite for free, the package is a costly proposition with the single-user subscription costing £59.99/year (or £37.50 on Amazon at the time of writing).
Yet you can furnish your machine with equivalents to most of its applications for nothing, thanks to open source alternatives.
Online office alternatives
The alternative to downloading an office suite is to use one of the many online options. With these, there's no installation to worry about, you can store your work online, and easily collaborate with others. The obvious flipside is you must be online for them to work.
Here are the best:
The big free software directory
Here's a list of all the top free software for PCs, Macs and Linux, sorted by category.
Improve computer performance
The longer you use any computer for, the slower it'll get, since operating systems leave a trail of hard drive-clogging mess behind. Thankfully, there are plenty of freeware options to help you spring clean your PC, keeping it powerful.
Double-check it's suitable for your system before downloading.
Utilities
It can be a nightmare when you're having trouble opening certain file types or trying to get them to work on the right device. Solutions for those fiddly little tasks can be a life saver, and fortunately more often than not it's possible to find free tools online to get the job done.
Image & photo editing – downloads
Go top end on graphics software and you can easily spend £1,000s, so it's good to see that capable freebie programs exist. As the majority of photos are now digital, there are some great free photo editing programs emerging too.
Image & photo editing – online
There are also a few free options out there for photo and video editing online. Although you must be connected to use them, operating via the web means you can store your work online and easily collaborate with others - plus there's no need to install anything.
Desktop publishing – downloads
Desktop publishing software is often pricey, but there are some free programs you can download that can provide a professional touch without having to shell out a fortune.
Audio & video – downloads
As well as a free sound recording program to banish Windows' Sound Recorder forever, there are ways to organise your MP3 collection, an alternative media player which'll play almost any format, and a clever converter which lets you play any video you like on your iPod.
Audio & video – online
There are also free audio tools available to use online, if you prefer not have to download and install programs - ideal if you only need something for occasional use.
Communication tools
As well as those you'd expect, like Skype, there are a number of communication tools which bring all your disparate instant messaging accounts together, and some sharing apps too.
Free software listings
This list covers the best all-rounders, but it's just the tip of the iceberg. There are plenty of sites out there with vast listings of free programs.
If you're looking for free antivirus software, read our dedicated Free Antivirus Software guide.
Or, if you're looking for a storage solution, take a read of the Free Online Storage guide. Beware though, there are a lot of fakes out there which can download malware and viruses onto your device. Always triple check before downloading.
Also check out the Techie Stuff board, where regulars are keen to help (though remember there are no guarantees they're right). These sites may help too: