MSE Job Opportunities
Current vacancies for jobs and internships
Get Our Free Weekly Email!
For all the latest deals, guides and loopholes - join the 10m who get it. Don't miss out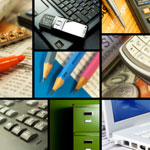 From time to time, jobs and internships are available at MoneySavingExpert.com, and we like it when they go to site users. Most jobs are advertised first in our free weekly email.
This page has details of all current job opportunities (if any are available), based in London. Salaries for permanent roles are never listed, as that would mean future team members' incomes would be permanently recorded, but they tend to fit with experience.
There are currently no intern vacancies.
Current vacancies
Editorial
Copywriter – Credit Club
We're looking for a driven and enthusiastic writer to join our Credit Club team. You'll be creating unique and personalised content for the club – which is an exciting and innovative way to provide people with the best possible help with major borrowing decisions.
Not only do members get a free credit score, but also an affordability score and hit rate on key products such as loans and cards. We aim to grow this rapidly, so that knowing your credit is a key part of everyday life for millions of people.
You'll be writing everything from new guides to answers to key questions, from on-site copy to email content for members.
You'll be a self-starter brimming with ideas, yet also able to work as part of a team. You'll want to explain difficult concepts succinctly and in a compelling way to ensure users have a full understanding of Credit Club and the data within it, plus what they can do with it.
What will I be doing?
Key responsibilities:
Writing onsite content for Credit Club, including guides, FAQs and the dashboard
Composing trigger emails and working with CRM team including Energy Club as well as Credit Club
Ensuring ongoing accuracy of all content, and unity of message with MoneySavingExpert.com
Liaising with Product and Design teams on content for new sections
Working with product analysts to ensure the latest analysis is reflected within the club
Briefing Credit Club senior team on a regular basis
Generating ideas for new content
Supporting other colleagues with content creation for Credit Club
Working on key messages with other stakeholders throughout MSE
What skills and experience do I need?
Essential:
Excellent writing skills, with an eye for detail and accuracy
Self-starter, with proactive attitude
Experience of the credit market with particular focus on cards, loans and mortgages
Ability to hit tight deadlines, and prioritise work accordingly
Ability to work well within a team environment
Nice to have:
Journalism background
Understanding of product development cycle
Relevant industry knowledge
Eye for developing opportunities within industry area
Knowledge of social media and email, plus understanding of multimedia content creation
You can download a full job description here. To apply for the role, please email your CV, covering letter, salary expectation and any enquiries to jobs@moneysavingexpert.com.
Online Performance roles
Senior Digital Analyst
We're looking for a Senior Digital Analyst to join the Online Performance team at MoneySavingExpert.com. You'll work closely with the Editorial and Finance teams to analyse and report on the user engagement of MSE's sites, tools and apps.
You must have an appetite to work in a digital publishing environment and be comfortable liaising with a variety of people across the business, such as members of the Editorial, Finance and Product teams. This role is focused on using web analytics tools to interpret data, translate statistics into stories and turn research into meaningful, actionable insights to maintain and continuously improve the website, in line with the MSE brand identity and tone of voice.
We're looking for someone with experience of digital performance analysis, who's passionate about numbers and can engage with various audiences. You must be creative and practical, with excellent interpersonal and communication skills.
This is a great opportunity to work with a strong consumer brand, leading the way in an increasingly digital world.
Candidates must have:
Excellent working knowledge of Google Analytics or similar analytics tools, including goals, events, tag management and reports
Experience of analysing the performance of websites
Good MS Excel skills, including formulae and pivot tables
A creative approach to problem solving
Understanding of the digital marketing industry and acquisition
Desired:
An understanding of project management principles (Agile preferred)
You can download a full job description here. To apply for the role, please email your CV, covering letter, salary expectation and any enquiries to jobs@moneysavingexpert.com.
Product
Product and Visual Designer
MoneySavingExpert.com are looking for a talented Product and Visual Designer to play an important role in the recently formed Product Team. The role will be focused on working with product managers and the Editorial team to create a consistent UI and brand across MSE's sites and apps.
Reporting into the Head of Design, you'll play a key role in evolving the look and feel of the MSE brand. You'll actively participate in project kick-off meetings, conceptualise, wireframe, prototype and collaborate with our Product and Development teams to test and deliver our products and tools to market.
Your day to day will be a split of UI design for large and small projects and visual design to support Editorial. You'll be involved in prototyping and design sprints, and with a small product management team in place there's plenty of opportunity to play a big role in these. You'll also support the Editorial team to develop visuals to complement copy and help tell their story.
You can download a full job description here. To apply for the role, please email your CV, salary expectation and any enquiries to jobs@moneysavingexpert.com.