MSE Job Opportunities
Current vacancies for jobs and internships
Get Our Free Money Tips Email!
For all the latest deals, guides and loopholes - join the 12m who get it. Don't miss out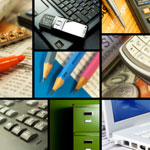 From time to time, jobs and internships are available at MoneySavingExpert.com, and we like it when they go to site users. Most jobs are advertised first in our free weekly email.
This page has details of all job opportunities (if available), based in London, unless stated. Salaries for permanent roles are never listed, as that would mean future team members' incomes would be permanently recorded, but they tend to fit with experience.
There are currently no intern vacancies.
Current vacancies
Clubs
CRM Manager
We aim to take the hassle out of MoneySaving by combining technology and product innovation with our editorial expertise. Instead of telling you how you can save money, we'll do the hard work for you.
The Clubs team is responsible for the smooth running of Cheap Energy Club and Credit Club and ensuring users get all the help they need when using these tools. We also send out all scheduled and campaign emails and run MSE's huge collective energy switches.
We currently email users to update them on their energy-saving options or credit information, sending thousands of emails every month.
We want to step this up a notch, to ensure that people get the right (personalised) information at the right time, allowing them to make informed decisions even more easily – and save more money. For example, over 60% of the UK is overpaying on energy bills by staying on pricey standard energy tariffs. Part of your job will be – via email campaign strategy – to educate and empower people to make a change.
As a team we're sociable, friendly and enjoy collaborating with other teams across the organisation so they achieve their objectives, as well as being helpful experts in our own areas. We work closely with the Product, Editorial and Commercial/Analytics teams to give users the best experience and outcomes possible and strive for improvement every day, even in the small things.
What skills and experience do I need?
Essential:
Strong background in email marketing and proven record in successfully planning and executing CRM strategies.
Experience in using eCRM Software, including data manipulation and campaign list selections.
Skills and experience to analyse large data sets (quantitative and qualitative) with the ability to extract and present meaningful and actionable insights.
Excellent written and verbal communication skills – with the ability to make complex issues understandable.
A 'can-do' attitude, acting as a self-starter with a high level of initiative.
Excellent organisational and workload management skills.
Experience working in a fast-paced environment and able to deliver under pressure.
Highly numerate with good Excel skills, coupled with an excellent attention to detail.
Ability to work in a matrix organisation, engaging colleagues across different teams to deliver objectives.
You can download a full job description here. To apply for the role, please email your CV, covering letter, salary expectation and any enquiries to jobs@moneysavingexpert.com.
Editorial
News Reporter
MoneySavingExpert.com – the UK's largest consumer website with more than 15 million unique users a month – is looking for a sharp, hungry journalist with an excellent nose for news to join its Editorial team in central London as a News Reporter.
You'll cover a wide range of personal finance and consumer news – everything from flight delays to mortgages. Knowledge of and prior experience covering these topics is a definite advantage, but more important is the ability to write clearly, quickly master complex topics and refuse to take no for an answer.
The role involves covering breaking news and working on exclusive stories and investigations, as well as working closely with the rest of the MSE Editorial team. You'll need prior journalism experience, preferably writing news – your writing skills must be top-notch – and you'll need a head for numbers too. Meticulous attention to detail is essential, to ensure every word and figure you publish is absolutely spot-on.
Experience using social media for news and a basic working knowledge of HTML are both desirable, but not essential.
The News Reporter will be required to work weekday early and late shifts on a rota basis with the Senior News Reporter – early shifts are 7am to 3pm, late shifts 9.30am to 5.30pm.
You can download a full job description here. To apply, please email your CV, covering letter and salary expectations to MSE News and Features Editor Steve Nowottny at jobs@moneysavingexpert.com.
Online Performance
Senior Digital Analyst
We're looking for a Senior Digital Analyst to join the Online Performance team at MoneySavingExpert.com. You'll work closely with the Editorial and Finance teams to analyse and report on the user engagement of MSE's sites, tools and apps.
You must have an appetite to work in a digital publishing environment and be comfortable liaising with a variety of people across the business, such as members of the Editorial, Finance and Product teams. This role is focused on using web analytics tools to interpret data, translate statistics into stories and turn research into meaningful, actionable insights to maintain and continuously improve the website, in line with the MSE brand identity and tone of voice.
We're looking for someone with experience of digital performance analysis, who's passionate about numbers and can engage with various audiences. You must be creative and practical, with excellent interpersonal and communication skills.
This is a great opportunity to work with a strong consumer brand, leading the way in an increasingly digital world.
Candidates must have:
Excellent working knowledge of Google Analytics or similar analytics tools, including goals, events, tag management and reports.
Experience of analysing the performance of websites.
Good MS Excel skills, including formulae and pivot tables.
A creative approach to problem solving.
Understanding of the digital marketing industry and acquisition.
Desired:
An understanding of project management principles (Agile preferred).
You can download a full job description here. To apply for the role, please email your CV, covering letter, salary expectation and any enquiries to jobs@moneysavingexpert.com.
Product
Product Manager – Credit Club
In 2016 we launched Credit Club, a revolutionary new credit profile tool providing users with a view of their Experian Credit Score, an understanding of their affordability and an indication of which credit products they might be accepted for, all for free.
We're now looking to expand on this tool and create an unparalleled platform that really helps our users understand their financial position better and helps them save more money.
The Credit Club team is based in our Ewloe office, near Chester, working alongside our team in the MSE head office based in central London.
What will I be doing?
Reporting into the Senior Product Manager on the project, you'll be working alongside the Development team based in the Ewloe office and the wider team in London to help define and deliver a product roadmap that makes Credit Club the best platform in the market to help users save money.
Key responsibilities:
Define and develop the product roadmap alongside key stakeholders around the business.
Ensure that the product roadmap delivers to the business requirements and any contractual agreements set out.
Identifying product opportunities through data-driven insight.
Work alongside our key external project partners to build a strong combined relationship and an environment to deliver pragmatic solutions.
Organising and running small-team and larger multi-teamed meetings and workshops.
Develop a smart and transparent process for prioritising work from all areas of the business.
Ownership of the day-to-day product decisions.
Support the Design and UX team to create great tools with simple and clear user interactions.
Work closely with the Development team to ensure priorities are clearly defined and to help support that a rapid delivery throughput is consistently achieved.
What skills and experience do I need?
Essential:
Be the user's voice and ensure that everything we do has the user's interests at its heart.
Be passionate about understanding everything about our users, how they interact with the product and how we can help them.
Become the most knowledgeable member of the team about the product.
Be hugely analytical and love digging into data to find patterns and opportunities (ideally with prior knowledge of Google Analytics).
Have knowledge of Agile software development, ideally including Scrum and Kanban methodologies and processes.
Have a strong technical background and be capable of understanding tech platforms and the basics of coding as a minimum.
Have a keen eye for good design and simple/clean UX.
Build strong relationships with all key stakeholders for the project.
Have strong commercial acumen and make the right decisions to achieve business goals.
Previous product management experience would be desirable but is not essential, although you will have at least two years' experience in a web-based role with similar responsibilities and skill-sets (eg, e-commerce manager).
You can download a full job description here. To apply for the role, please email your CV, covering letter, salary expectation and any enquiries to jobs@moneysavingexpert.com.
UX Designer – Credit Club
With key initiatives under way and an ambitious roadmap, MoneySavingExpert.com's Credit Club are after a talented UX Designer to play a key role in the Product team.
The role will be focused on working with the Product Director, Head of Design and business stakeholders to evolve the user experience and interactivity of Credit Club.
Reporting into the Head of Design, you'll play a key role across the process. You'll actively participate in project kick-off meetings, conceptualise, wireframe, prototype and collaborate with Product Managers and Tech to test and deliver our product to market.
Day to day you'll be working on a number of key initiatives and supporting the Head of Design in mentoring a young, talented team.
You'll be heavily involved in prototyping and user testing and have the ability to lead design sprints, develop clickable prototypes and conduct and interpret the results of user testing.
In short, you'll be part of a great team designing products which will be used by thousands of people each day to help them save and grow their money.
What skills and experience do I need?
You'll be very user-centric, with a passion for interaction design and UX principles. You'll understand how to interpret user insights to create intuitive experiences that delight users and will understand how to achieve balance between functionality and beautiful design.
You'll have a portfolio of digital products (web and apps) that demonstrate your ability to work mobile first, develop interactive feature-led products, understand complex briefs and map out user journeys.
You'll be a team player and a self-starter with an ability to take initiative to drive product success. You'll have experience of working to tight deadlines, and know how to keep calm when doing so.
You've also got experience of working directly with stakeholders and will be comfortable negotiating with people – you'll know how to defend your designs but also when to be pragmatic.
You'll be a master of Adobe CC Suite, Sketch and the latest interaction and prototyping programs, with a very good understanding of the entire digital production process, including relevant programming languages and technical constraints.
An understanding of financial products within the UK would be seen as an advantage but not essential.
You can download a full job description here. To apply for the role, please email your CV, covering letter, salary expectation and any enquiries to jobs@moneysavingexpert.com.