MSE Job Opportunities
Current vacancies for jobs and internships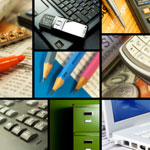 From time to time, jobs and internships are available at MoneySavingExpert.com, and we like it when they go to site users. Most jobs are advertised first in our free weekly email.
This page has details of all current job opportunities (if any are available), based in London. Salaries for permanent roles are never listed, as that would mean future team members' incomes would be permanently recorded, but they tend to fit with experience.
There are currently no intern vacancies.
Current vacancies
Clubs roles
Clubs Service Delivery Manager
Our Clubs and Operations Team is responsible for our growing range of free-to-use clubs and most popular tools, covering a wide range of MoneySaving topics, from energy switching to credit card eligibility. We want to support our users in different ways, building on the phenomenal success of Cheap Energy Club, which has over two million members.
We're looking for a focused Service Delivery Manager to take responsibility for the day-to-day management of our Clubs team, ensuring everything runs smoothly. You'll be working collaboratively with our internal team, based in central London, and a third party partner to ensure all our users receive an excellent and seamless level of service.
You'll have high attention to detail, the desire to get to the bottom of problems, proven ability to grasp complex processes and, importantly, a track record of working in a Financial Conduct Authority-regulated environment. An understanding of consumer credit products and familiarity with credit reports are desirable, but not essential.
Please send your CV and a short covering letter outlining why you think you'd excel in this role to Jenna Green at jobs@moneysavingexpert.com.
Online Performance roles
Senior Digital Analyst
We're looking for a Senior Digital Analyst to join the Online Performance team at MoneySavingExpert.com. You'll work closely with the Editorial and Finance teams to analyse and report on the user engagement of MSE's sites, tools and apps.
You must have an appetite to work in a digital publishing environment and be comfortable liaising with a variety of people across the business, such as members of the Editorial, Finance and Product teams. This role is focused on using web analytics tools to interpret data, translate statistics into stories and turn research into meaningful, actionable insights to maintain and continuously improve the website, in line with the MSE brand identity and tone of voice.
We're looking for someone with experience of digital performance analysis, who's passionate about numbers and can engage with various audiences. You must be creative and practical, with excellent interpersonal and communication skills.
This is a great opportunity to work with a strong consumer brand, leading the way in an increasingly digital world.
Candidates must have:
Excellent working knowledge of Google Analytics or similar analytics tools, including goals, events, tag management and reports
Experience of analysing the performance of websites
Good MS Excel skills, including formulae and pivot tables
A creative approach to problem solving
Understanding of the digital marketing industry and acquisition
Desired:
An understanding of project management principles (Agile preferred)
To apply, please email your CV, covering letter, salary expectation or any enquiries about the role to Erica Croxford at erica.croxford@moneysavingexpert.com.