Cheap Airport Parking
Heathrow, Gatwick & more
Get Our Free Money Tips Email!
For all the latest deals, guides and loopholes - join the 12m who get it. Don't miss out

Marcel | Edited by Steve N
Updated 23 May 2017
Airports can make more from parking and shopping than planes. Leave your car there while you're on holiday and it can cost a fortune.
Yet by doing a quick comparison and booking the right way, even on the day, you can nearly halve the cost in minutes.
Airport parking deals, incl:
Do you need airport parking?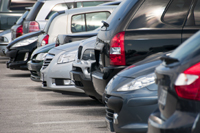 Even done right, airport parking can be pricey. The longer you're away the more it costs, so quickly weigh up alternatives. Aside from bribing a relative to drop you off with promises of duty-free goodies, it's often cheaper to:
Use non-specialist train services. Dedicated 'airport express' trains are costly. But the same lines are often used by normal rail services, so you can travel the same route more cheaply (it's likely there'll be extra stops). See Cheap Train Tickets.

Consider a pre-booked taxi. Local taxis can be cheaper if you've heavy luggage. Don't rely on getting a return taxi at the airport though. Airports can give a monopoly to one firm, bumping up prices as there's no competition. Book ahead with your local firm, giving your flight number so it can vary pick-up time, and it's often cheaper.

Get a coach. Dedicated airport coaches are often cheapest for getting to the airport, but there's a trade-off, since they usually take the longest. Book in advance and the savings can be huge. See National Express* and Megabus (which also serves Edinburgh and Birmingham International).
While alternative transport methods are cheaper, watch out if you usually park on the street using a residents' parking permit or equivalent. Sadly, if the parking bay your car is in is suspended, councils don't usually accept the excuse that you were on holiday and didn't check. If you're leaving your car at home, there are tips to help.
Check your council's website

Many councils have a part of their website that lists forthcoming roadworks and suspensions so it's always worth doing a quick check, and moving the car to somewhere unaffected if necessary.

Allow a trusted neighbour who has their own car insurance to move it for you

An obvious alternative is to give a trusted neighbour a key so they can keep an eye out and move the car for you. Yet it's worth considering the insurance position of this though.

If they have fully comprehensive insurance then often, though not always, it includes what's called driving other cars cover. This provides them with third party cover in case there's an accident. Though always double-check your own insurer's terms.

Park in a council's special car park

Some councils operate special car parks where for about £5-£10 a day you can leave your car when you're on holiday to guarantee no fine. This is an ill-disguised money-making scheme which boosts council funds through the fear of parking penalties, but it may be a necessary evil for some - check with your local council.
Book early for max savings
For some, airport parking works out as an economical and hassle-free route, yet without a little prior thought you can end up paying substantially over the odds. There's a simple golden rule:
The earlier you book your airport parking, the more you're likely to save
Book well in advance and you could cut the cost by up to a third, though the exact saving depends on when and where you're booking. But even if you've forgotten to do this:
Don't just turn up at the airport - booking first, even on the day of your flight, can save you money
The most expensive prices are almost always for those people who just drive in, park and pay. If you get on the web and book first, even if it's just before you head out (or your partner does it from a smartphone in the car) you'll usually save. Some inspiration from the MSE forum:
Just got a brilliant deal using one of Martin's links for a four-day break. By parking in the short term parking, it's only costing just over 40 quid instead of £115! Granted we booked for the August bank holiday in March, but it goes to show there are bargains to be had by booking ahead.

- Bigdaddy1210
Step 1: Check comparison sites with discounts
The easiest way to find cheap parking is by using one of the special comparison sites that search the web to find you the best deals. There are a number of these, but most of them tend to turn up similar results. However, due to commercial relationships some share with certain parking operators, it's possible to shave off a few percent of the cost here and there.
Top airport parking screen scrapers
Here are the best, plus see the standalone direct operators that can offer cheaper rates if you go direct. It's well worth trying a few to find which offers the best price for your needs. Of course, a bigger discount doesn't guarantee you'll get the best overall price, so ensure you try a few comparison sites before buying.

Extra 10%-30% off and no card fees
Holiday Extras*

- the biggest of the sites
The biggest of the sites, Holiday Extras* has been running since 1983 and sells the whole range of major car parking options at each airport. Plus go via the link above and we've blagged an extra 10% off most car parks, as well as all airport hotels and lounges.
You'll also get 14% off all airport hotels, 15% off all lounges and up to 30% off car parks, with no credit or debit card fees. This is a useful extra as it's usually 2% for credit cards.
The offer's currently scheduled as ongoing, but won't work for most airport-owned car parks. It won't always have the cheapest price, so check the others below too.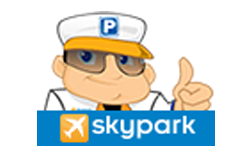 Offers up to 30% off
SkyParkSecure*

- no booking fees
If you book via this SkyParkSecure* link, we've blagged at least 13% off most airport parking - at 36 car parks including Luton, Manchester, Liverpool and Edinburgh you'll get at least 20% off, while at Gatwick, Heathrow and Glasgow airports it's 30% off. The deal we've blagged also means you pay no booking fee.
If you're keen to avoid a long transfer, SkyParkSecure also has a useful 'show on map' search feature that lets you know how close the car parks are to your airport. It won't always be cheapest, so check the others below too.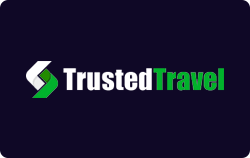 16% off parking , no booking or cancellation charge
Trusted Travel

- also offers a free SMS service
Go via this special Trusted Travel link and the code MSE16 will get you 16% off most airport parking in the UK. Certain airport-owned car parks aren't included as they don't offer discounts through comparison sites.
Unlike other sites Trusted Travel is offering a guaranteed 16% off parking rather than an "up to" discount. This means it can come out on top but it can be beaten on price too so it's worth checking the others too.
As well as the discount on parking it's waiving all booking fees, the SMS reminder fee and the charge for cancellation cover. Although some car parks don't allow you to cancel your booking under any circumstance.
Trusted Travel also compares prices for Airport lounges and hotels but these won't be covered by the discount.

Offers an extra 10%-31% off
Looking4Parking

*
We've blagged up to 31% off airport parking with Looking4parking.com*, providing you enter MSESAVER in the promo code box. The discount is ongoing, and is valid at 146 of the 218 airport car parks in the UK.
There is a £1 debit and credit card fee (usually £1.95) and text confirmation can be added for 49p. Some airports impose a forecourt charge for meet and greet services, be aware that Looking4parking may pass this charge on.

20% off APH car parks and no card fees
APH* (Airport Parking & Hotels)
Book through this special APH* link and we've blagged 12% off at most of their airport car parks, plus 20% off APH's own car parks at Gatwick, Heathrow, Stansted, Luton, Manchester, Birmingham and Edinburgh.
There's also a 10% discount on airport parking with hotel packages as well as airport hotels and lounges. It won't work for some airport-owned car parks though.
There are no extra charges if you pay by credit or debit card and no cancellation fee with most bookings if you cancel up to 24 hours before your parking is due to commence. It's always worth checking the policy for the car park before booking if you think there's a chance you may need to cancel within 24 hours.

Offers 12%-30% off - incl smaller firms
FHR Airport Services*

- no card fees
Go through this FHR* link to get a further MSE blagged 12% - 30% discount on most airport hotels and car parks (though not all are participating, so check before you buy - discounts will be shown automatically). The offer is scheduled as ongoing.
A 15% discount also applies to airport hotels and parking packages and a 10% discount off UK and international airport lounges.
Some airports impose a forecourt charge for meet and greet services. Be aware that FHR may pass this charge on, though if so you'll be told before you book.
FHR features as a provider on some of the other comparison sites, but go direct through it and you'll get a better deal, plus there's no charge for paying by credit or debit card via the link above. It'll also send registered users offers by email.

Offers 12%-25% off airport parking
Airparks

*
At the moment Airparks* has a 12% discount on airport parking and 25% off if you're parking at an Airparks-branded car park.
You can also get 25% off extra add-on services such as car washing and Meet & Greet where a chauffeur will drive your car between the airport and the car park.

Offers 13% off most car parks
BCP*

- no credit or debit card fees
One of the cheaper operators, BCP* is also worth a look. It has 13% off most car parks, including London City parking, and 15% off port parking.
If, after searching one of the comparison sites above, BCP comes top, it's worth checking the direct cost via this BCP link to see if it beats the price.
Get Our Free Money Tips Email!
For all the latest deals, guides and loopholes - join the 10m who get it. Don't miss out
Step 2: Try renting a private space close to the airport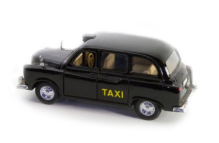 Armed with the cheapest price for the big car parks, it's worth trying smaller, private ones to see if you can cut the cost further. eBay-style parking marketplaces allow those living close to airport car parks to offer parking on their own drives or spare land.
Overheads are low, which means prices are too, but there's a trade-off here. They usually lack anything like the level of security offered by the dedicated car parks.
There are numerous sites that list parking spaces, and you should be able to find a competitive price in a couple of minutes. Check out Just Park*, Park Let*, and Your Parking Space, but for full help first read the Rent Your Parking Space guide.
Plus to help you find the best local car parking we've set up a range of special discussions focused on each airport; please read them and add your suggestions. There are some great savings to be found. One forumite even reports finding a week's parking for Heathrow for just £25 through paying to park privately in someone's drive:
The service I got was exceptional. You can get one week's parking at £25... I was very happy with service at such a small fee.
Find hidden local deals in the MSE Forum

Add your suggestions/read others by clicking the links above
Step 3: Check direct parking operators
It's sometimes possible to beat comparison sites by going direct. Compare prices here with those you were quoted from the comparison sites above, then go with whatever's cheapest.

Special offers at Heathrow
Heathrow Airport Parking*
If you want to park directly at the airport, it's rarely discounted, but Heathrow Airport Parking* has a slick website promise: you won't find our parking for less.
We've checked out comparison sites, and this claim seems to stand up, but do your own comparisons before you book. Look out for occasional special offers too.
Step 4: Check if hotel parking packages do better
Many airport hotels offer room packages that include parking for the length of your trip. This is great if you live a long way from the airport, or have a super-early flight. Better still, they often only cost a little more than the parking alone and occasionally have even been cheaper in the past - so you could view this as parking with a hotel room thrown in.
As well as the airport parking screen scrapers listed above, it's worth checking Superbreak* which has some limited availability. Just select airport extras from the tabs at the top of the screen and choose from the options under the 'With or without parking?
Check how transfers to the terminal are arranged; while some hotels offer a 24-hour complimentary service, others may charge separately for the journey. It's also worth looking at the more general Cheap Hotel Deals guide to see if you can beat the price.
Typical prices and savings
Airport

On-the-day price p/w

Pre-booked p/w

With hotel (1)

Saving by pre-booking

Stansted
£161
£40
£129
£121

Manchester

£102
£40
£65
£62

Birmingham

£53
£43
£99
£10

Gatwick

£110
£74
£86
£34
1. Prices from APH, including one night in double room pre-flight & transfer. Prices for June 2017.
Once you've found the lowest price at your chosen airport, it's worth checking if you can get cashback on top. If you've never used cashback sites, then read the Top Cashback Sites guide first for a full explanation.
Step 5: Choose the right airport parking spot
There are lots of different types of car park. Once you've found the cheapest price it doesn't necessarily mean it'll be the best for your needs, so use this quick guide to unravel the terms.
This is the name given to car parks operated by airport companies. It can be something of a marketing trick, as occasionally 'off-site' car parks could be closer to the terminal building.
This is simply any car park that isn't part of the airport complex itself. In other words, this is the name given to the often cheaper car parks operated by third-party companies which lay on regular transport to the terminal building. The best of these are just as quick and convenient as on-site parking.
You drive to the terminal, and are met by a driver who you give your keys to; they then park it for you. When you land, the car's waiting at the terminal again. It's a great service, but usually more expensive (not always though, especially if you'd have to pay for separate travel to the terminal after parking - do check).
Warning: After you've handed your keys over to the valet, there's often only limited coverage for any damage caused to your vehicle while they're in charge. Such damage is a remote possibility, but it's nonetheless worth checking the parking company's terms before you buy and only going with this option if you're comfortable. It's also well worth taking any valuables out of your car, just in case.
Often, people and businesses close to the airport which have a bit of spare land will offer their own parking services, grabbing themselves a slice of the pie by undercutting the competition on price. On the downside, they generally don't offer anything like the same level of security, and availability is more limited.
What to look out for
Granted, there are more fun ways to spend time than comparing airport car parks. But to be forewarned is to be forearmed, so here's a quick checklist.
The time taken by, and frequency of, the shuttle buses from car parks to the terminal is an important factor. If you're travelling at an unsociable hour, check buses stay regular throughout the night.
It can be a worry to leave your car parked anywhere while you're away. Thankfully, most airport car parks should have 24-hour CCTV and guard patrols.
Local services may be less secure, so check first, and weigh this up with the price if considering one. Usually though, if there's a problem it's your responsibility, not theirs. To be on the safe side, don't leave valuables in your car while you're away.
If your trip isn't set in stone, it may be worth adding a 'cancellation waiver' to your parking booking. Some sites offer this as an add-on, where for an extra quid or so, you can be guaranteed a refund on parking costs if you need to cancel at short notice. Otherwise, you'll generally have to pay more to cancel a booking.
How safe are these companies?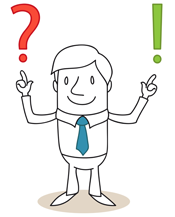 As with all airport parking services, unexpected problems can arise. So it's about finding the best balance between lowest price and established reputation for your needs.
Make sure you only go with a parking company you've heard of and are happy to use. If there's only a few pence difference, it may be better to go with the established company with a reputation than a totally unknown name.
If you're going with meet and greet parking, after you've handed your keys over there's usually little cover for any damage to your vehicle while they're in charge. Damage is unlikely, but it's worth checking the parking company's terms before you buy. If you're flying from Gatwick and want extra peace of mind you can check the airport's approved off-airport parking scheme run in partnership with the British Parking Association.
If the company goes bust, the total comes to under £100 and you paid on a Visa or Mastercard debit, credit or prepaid card, or an Amex credit or charge card, you may be able to get a refund under chargeback.
Pay on a credit card and the Consumer Credit Act also offers protection, but only for purchases over £100 - unlikely for the cheapest parking. See the Section 75 guide for full info. Other than this it's unlikely you'd be protected, so paying less for parking means you've less to lose.
Get Our Free Money Tips Email!
For all the latest deals, guides and loopholes - join the 10m who get it. Don't miss out