Train Delays
How to claim if it's late or cancelled
Get Our Free Weekly Email!
For all the latest deals, guides and loopholes - join the 10m who get it. Don't miss out
Updated December 2016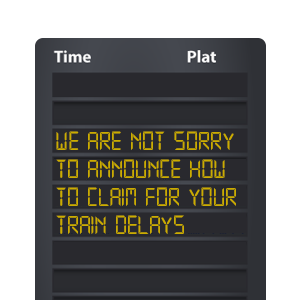 Leaves on the line, freezing tracks and signal failures are all too common on our railways. But a whopping two thirds of passengers don't claim for their train delays, meaning millions of pounds are being left in the hands of the fat controllers.
This guide has everything you need to get your money back, including what you're owed, how to claim in just a few minutes and what you can do if your train's cancelled.
'I claimed £315 for a year's delays' – some inspiration before you begin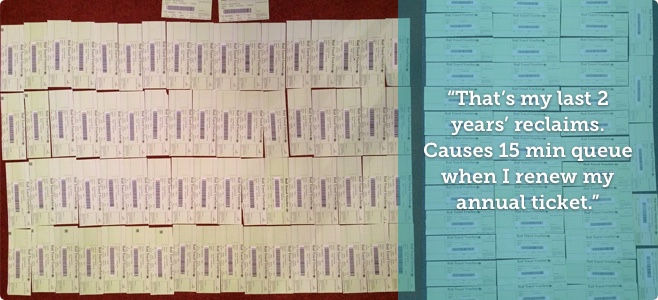 It can often be tempting to let train delays slide, but make no mistake – there can be big money in reclaiming, especially for frequently delayed commuters, who can rack up £100s in a year. Take Andy, for example, who tweeted us these pictures of two years' worth of claims. In 2015 he got £315 and he usually tops at least £250 annually.
... and they may pay out even if you're not entitled
Many have reported successfully claiming even when they're not strictly entitled to a refund – the Rail Delivery Group, which represents train companies, says firms often pay out even when they don't have to.
Some have also found that if they've had a particularly poor journey and submitted a complaint along with their delay, the amount they get has been upped or even doubled.
My train company doubled the amount of compensation after days of delays due to flooding, which was a nice surprise – and once I was sent a £50 voucher for a complaint that took months to be answered. - MSE Megan
Train delay need-to-knows
The specific rules around train delays can appear baffling at first, especially because each individual train operator has its own refund policy (see a full list of train firms' polices below). But don't be put off – claiming's straightforward when you know how.
The following need-to-knows apply if your train's been delayed or cancelled and you still want to travel. If you don't want to travel, see How to get a full refund.
Delayed? You can usually use your ticket to hop on another train, but check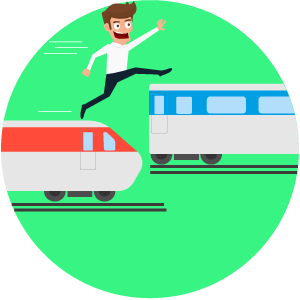 If the train you're booked on is delayed you should be able to get on a later one or take a different route, though it's important to check with station staff if you're unsure, as there may be some exceptions – particularly if the alternative route is run by a different train company.
For example, if you're travelling from London Euston to Birmingham and your train's delayed, it might be quicker to go from Marylebone instead. You won't be able to go to a different destination, but you may be able to speed up your journey by changing the route.
Alternatively, if you've already bought your ticket but decide not to travel, see How to get a full refund below.
Quick questions
What if I miss a connection because my train's delayed?
If your journey is split between two different trains, and the first is delayed so you miss the second, you can either wait and get the next available train (with your ticket) or, if you take alternative transport, you can get a refund for the unused part of the journey.
What if I paid for a first class seat, but can't get into first class on a replacement train?
If you've treated yourself to a first class ticket and there's no first class facilities available on your train or replacement train, you can get a refund for the difference in price between the first class and standard class ticket for the relevant part of your journey. You can do this at the ticket office where you arrive.
If it's jam-packed, can I sit in first class even if I don't have a first class ticket?
Delayed trains are often busier than those running on time. Instead of squishing into the aisles like sardines, it's tempting to move into first class if there's room. However, you can only do this if the train company allows it (it'll be announced if so). If you sit in first class without permission and get caught, you might be charged a penalty.
What happens if I can't get home?
Passengers stranded because of circumstances deemed to be within the control of a train company (see what that covers here) should be taken to their destination, or provided with overnight accommodation, by any train company in a position to help, if it reasonably can. Keep hold of receipts if you have to pay anything extra.
In practice, if a train isn't able to take passengers onto their destination, taxis are normally provided at no cost.
Most can claim for a delay of 30 minutes or more regardless of cause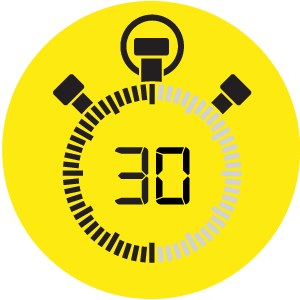 When determining how long the delay was, what counts is when you GET to your destination, not when the train LEFT.
You'll need to claim from the train company which was running the delayed service, even if you booked via a different site.
The type of delay you can claim for depends on whether the train company runs a Delay Repay scheme (which means it pays out regardless of whether the delay was its fault), or a less-generous old-style compensation scheme.
Under Delay Repay you get compensation for delays regardless of fault

Most train companies now operate the Delay Repay system, and while the current threshold is a delay of 30+ minutes, a lower threshold of 15 minutes is being introduced between now and 2020. So far four companies have brought the new limit in (see below), and here are all the companies that operate Delay Repay:

Abellio Greater Anglia
c2c
CrossCountry Trains
East Midlands Trains
Gatwick Express (15 minute Delay Repay)
Great Northern (15 minute Delay Repay)
London Midland
Northern
ScotRail
Southeastern
Southern (15 minute Delay Repay)
Thameslink (15 minute Delay Repay)
Transpennine Express
Virgin East Coast
Virgin Trains

See the table below for the minimum refund you'll get.

Without Delay Repay it depends on the train firm – a few only let you claim for 60+ min delays if it's their fault, most are more generous

Some train companies don't currently operate a Delay Repay scheme. With these firms, the rules are less clear-cut, so it's important to check the full list of train firms' polices below.

The bare minimum that train companies have to do is set out in the National Rail Conditions of Carriage, which detail train travellers' rights and where those rights may be restricted. Firms only have to start paying out for delays of at least an hour, and only if the delay was their fault.

See what officially counts as the train company's fault.

The following problems are deemed to be within the train company's control, even though some of these may be down to Network Rail. These issues mean you WILL be able to claim for any resulting delay:

Failure of points (sections of track that move at junctions).
Signal power failure.
Track circuit failure.
Telecoms failure.
Overhead line problems.
Buckled or broken railway tracks.

Here's what isn't considered within the train company's control – with these, the rules say you WON'T be able to claim (though some companies may still let you):

Acts or threats of vandalism or terrorism.
Suicides or accidents involving trespassers.
Gas leaks or fires in line-side buildings (assuming it wasn't the fault of a train or rail service company or its staff).
Line closures at the request of police or emergency services.
Exceptionally severe weather conditions, as decided by the train operator. (If weather conditions aren't "exceptionally severe" and you're delayed, you should be able to get a refund although this is a grey area. It's not listed in the train company rules so therefore it's worth putting in a claim to see what you can get.)
Riots or civil commotion.
Fire, mechanical or electrical failure or a defect (except where this is caused by a train company or its staff, or as a result of the condition of a company's trains).

It's important to note that these rules set out the bare minimum, and most companies which don't offer Delay Repay will still give you more than national rules stipulate.
If you need to double-check the length of your delay, you can try using the Recent Train Times website, which gets its data from Network Rail, though this doesn't necessarily mean the train firm will agree. Select the stations you were travelling between, and in the arrival time box, "average and actual times".
You'll usually get at least 50% of your fare back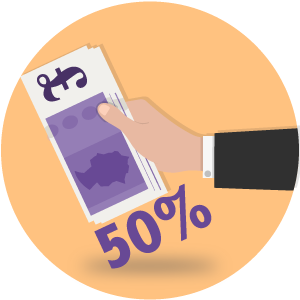 Regardless of whether your company uses Delay Repay or the old-style compensation, the minimum you should usually get back for a valid delay is 50% of the fare (or fare for that leg of the journey if you have a return ticket). Although 25% compensation for delays of between 15 and 29 minutes, is now being introduced on some Delay Repay routes.
With a few companies which don't use Delay Repay, you'll need to wait longer than 30 mins before compensation kicks in.
Here's the minimum you'll get for a company which uses Delay Repay:
The minimum you'll get with Delay Repay
Delay
Minimum you'll get back for a delay
15-29 mins
25% of single fare back (1)
30-59 mins
50% of single fare back
60-119 mins
100% of single fare back
120+ mins
100% of single or return fare back
Season tickets
(15-29 mins)
Proportionate: 1/40th of weekly ticket, 1/160th of monthly ticket, or 1/1856th of annual ticket(1)
Season tickets
(30-59 mins)
Proportionate: 1/20th of weekly ticket, 1/80th of monthly ticket, or 1/928th of annual ticket
Season tickets
(60+ mins)
Proportionate: 1/10th of weekly ticket, 1/40th of monthly ticket, or 1/464th of annual ticket
(1) Currently only available on Gatwick Express, Great Northern, Southern and Thameslink
If the train company's not using a Delay Repay scheme, the bare minimum it has to offer according to the National Rail Conditions of Carriage is set out in the table below.
The minimum refund you'll get without Delay Repay
| Ticket type | Minimum refund for 60+ min delay |
| --- | --- |
| Single ticket | 50% of the fare back |
| Return ticket with delay on either outward or return journey | 50% of the relevant portion of the fare back |
| Return ticket with delay on both outward and return journey | 50% of the fare back |
| Season ticket | Depends on firm's passenger charter |
Remember though, most of those that don't do Delay Repay will still offer more than the minimum, so see the full list of train firms' polices for details.
You can claim for delays on almost all ticket types
If your train's delayed it's usually possible to claim regardless of whether you've an advance, off-peak or season ticket.
The amount you'll get will be a percentage of how much you paid for the original ticket, and for most season ticket holders this will be worked out as a proportion of their weekly, monthly or annual ticket cost.
There's one exception though – some season ticket holders who travel with a firm on the old-style compensation scheme can't claim for individual delays, and instead will automatically get money off for overall poor performance throughout the year, when they renew their season ticket. Check your train company's policy for more details.
You can claim cash or a cheque not just vouchers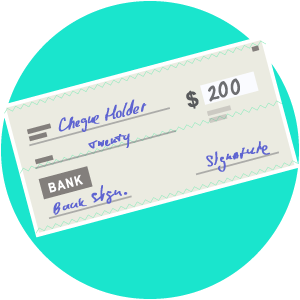 Passengers now have more choice over how their compensation is paid.
On 1 October the National Rail Conditions of Carriage, which set the minimum standards that train companies must abide by, were updated.
They now say passengers must be offered at least one form of monetary compensation for a delay, such as a bank transfer, cheque or refund to your card, although companies can still offer rail vouchers as well.
Where the delay was caused by the train company you also have the additional right to ask for a refund via your original payment method.
You may be able to claim for lack of seats, minor delays and other issues
Passengers now have another string to their bow if they suffer shoddy service when on the trains.
Since 1 October 2016, the Consumer Rights Act has applied to the rail industry, meaning you have more rights if things go wrong.
In a nutshell this means your train company should provide its service with "reasonable care and skill" and if you think it has failed to do this you could try and make a claim using the Consumer Rights Act.
This opens up the possibility of making a much broader range of claims than was previously allowed under the existing Passenger Charter and Delay Repay schemes, and could include complaints such as lack of seating, broken toilets or delays of less than 30 minutes.
Additionally, information you are given about the service is also binding on the train company, eg, if it promises you Wi-Fi for the entire journey but then can't deliver it, you could also have a claim under the Consumer Rights Act.
This law, however, only covers situations that are within the train company's control, and as yet there's a lack of definition about what exactly "reasonable care and skill" amounts to. It is likely we could see court cases to establish what this means. See the Refunds for packed trains now a possibility following legal extension MSE news story for more.
What are the remedies for claims under the Consumer Rights Act?
Under the Consumer Rights Act you can ask for:
A repeat performance if the service didn't match up to what was said or written (although this may not be possible if your ticket was for a specific time and date)
A price reduction, including a refund of up to the full price of the ticket
If you have a right to a repeat performance, you won't be entitled to some cash back unless a repeat performance isn't possible, or can't be done without causing you significant inconvenience.
If you're to be given a refund, the company has 14 days from the date of agreeing to pay to refund you via your original payment method (unless you agree otherwise), and it can't charge you any fee or admin charge for this.
How do I make a claim using the Consumer Rights Act?
Initially you'll need to contact the company directly and explain why you feel your statutory rights – ie, your legal rights – have been breached.
If you're arguing about poor service make sure you state you're making the claim under the Consumer Rights Act 2015 and include the relevant section (likely to be 49 – reasonable care and skill).
Explain which remedy you feel is appropriate and include any evidence or additional information you think is needed, such as pictures or tweets about the issue.
If the company refuses your claim your next avenue is to escalate it to an industry watchdog, such as Transport Focus, or an alternative dispute resolution scheme, if the company directs you to one it is signed up to.
After that your only option would be court, probably the small claims court, so you'll have to weigh up whether you think it's worth it. See our Small Claims Court guide for more information.
Make sure you claim within 28 days
The National Rail Conditions of Carriage say that all claims must be made within 28 days of the delay so make sure you meet the deadline. In practice the easiest thing to do is claim as soon as possible while you still have the ticket and all the details.
Most companies WILL pay out for strikes
There seem to be strikes galore at the moment, with those travelling on Southern very much affected.
But don't think a strike means the company won't pay out if you face a delay. If the company operates a Delay Repay scheme, and you're delayed at least 30 minutes, it'll pay out regardless of what caused the delay.
See Southern's Delay Repay page for more.
You may struggle to claim for other losses
The National Rail Conditions of Carriage explicitly state that in the event of train delay or cancellation, firms won't cover any consequential losses – for example, if you've wasted theatre tickets or missed a flight. But it does say that companies will consider exceptional circumstances.
So it could be worth trying to claim anyway, or explaining what happened to the company running the event you were visiting to see if it can help. You could also see if you're covered under travel insurance if you're on holiday.
Don't want to travel? Get a full refund
If your train's delayed or cancelled and you decide NOT to travel, the rules are much simpler (unless you're a season ticket holder):
If, after you've bought your ticket, you find your journey is going to be delayed (by any amount of time) or cancelled, you can ask for a full refund if you don't want to travel.
It's important to note that so long as you're not travelling on a season ticket, this rule applies even if your train's delayed only by a couple of minutes and you decide not to travel. Point 26a of the National Rail Conditions of Carriage says:
If the train you intended to use is cancelled, delayed or your reservation will not be honoured, you decide not to travel and at that time you return the unused ticket to any ticket office, the train company responsible for that ticket office will, wherever possible, give you an immediate full refund.
To get a refund for your unused ticket, you can head to a ticket office, call the train company or fill out a form online.
Quick questions
How to claim – do it in less than 5 minutes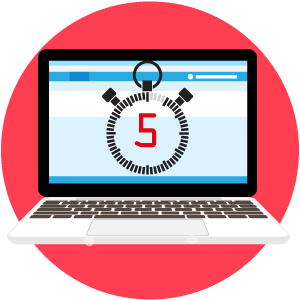 While the rules around refunds for train delays are complicated, submitting your claim is straightforward and quick to do. Just follow these five steps:
Look up the train company running the service and find out how much you can get back. (See below for individual firms' policies.)

Make a note of the delay and the reason for it. Fill in the claim form (you can find it online or request one from the station or by phone).

Keep hold of your tickets – you'll need to scan them if applying online or post them to the train company.

Apply within the time limit, typically 28 days.

If you're rejected for compensation or a refund but still think you have a case, complain – see more on what to do if your claim's rejected, including going to the watchdog Transport Focus, below.
Quick questions
What if I've lost my ticket?
How can I keep my ticket to claim a refund if I need to hand it in at my arrival station?
Can't I just return my tickets at the station for a refund?
I've bought my tickets online and haven't picked them up yet. How can I claim?
What if the ticket's from a third-party website?
Are train delay apps which charge or take a cut worth it?
Refund policies by train company
Click on each firm below to read its refund policy in full, including how much it offers for different kinds of tickets. These policies may change from time to time, so always check – we last updated this list in December 2016.
Remember: there's no harm in asking for more compensation, especially if the consequences of the delay were severe. This is just the minimum each company offers.
Claim rejected? What to do next
Unfortunately there's no ombudsman for the train network. Unlike financial services or telecoms companies, no official body is in place to deal with complaints or force a train company into action.
So if you've submitted a claim and it's been turned down, your options are limited – but you can try the following.
Complain directly to the train network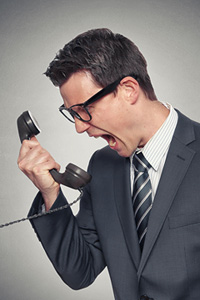 If you're not happy with how your application for compensation has been handled, go directly to the train company in the first instance. Complain in writing, quoting the guidelines laid out in its passenger charter.
To do this you can use the free online complaints tool Resolver*, which will help you draft and manage your complaint. Or you can download our template letter, which you can adapt and post or email to your train company.
Escalate your complaint to Transport Focus
If you've sent your letter of complaint and the reply isn't up to scratch, you can try Transport Focus. It's an independent passenger watchdog which can take up your complaint and demand a proper response on your behalf.
If your complaint is about a journey within London and its surrounding areas, you'll need to escalate your complaint via London TravelWatch. You can check its map to see if your journey falls within its boundary.
It promises to look at every complaint sent, and it's more likely to be listened to than an individual passenger. However, it's a watchdog, not an ombudsman, and it has no actual power to force a train company to pay out if it's in the wrong.
Transport Focus also publishes past complaints data, so you can check how your train company is performing.
Use social media to shame the firm into action
Social media can be a good tool for getting in contact with a train company if other channels aren't working – and you might be able to use it to shame it into a response, or even get your money back. Several MoneySavers told us they use Twitter to give feedback and get up-to-date travel info from their train companies.
The train brakes "dropped" after a bang and a group of us clubbed together online to obtain a refund for the one-hour delay. - Nick
@eastcoastuk were very helpful when there were probs with a trip to Leeds & advised me. - Wendy
I always get a very prompt (and pretty helpful) response from Northern Rail. - Jacqueline
All else failed? You could try going to court – but only in extreme cases
If you're still not able to resolve your complaint, the only other avenue open to you is the small claims court. But this is only for exceptionally rare circumstances – in fact, we've never heard any examples of passengers going down this route, and neither has Transport Focus.
For more info – including likely costs – see our Small Claims Court Guide. If you do have success with this route, please let us know.