Cheaper Train Season Tickets
How to cut the cost of commuting
Get Our Free Weekly Email!
For all the latest deals, guides and loopholes - join the 10m who get it. Don't miss out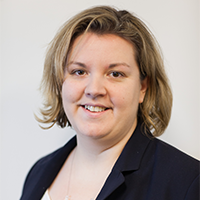 Updated December 2016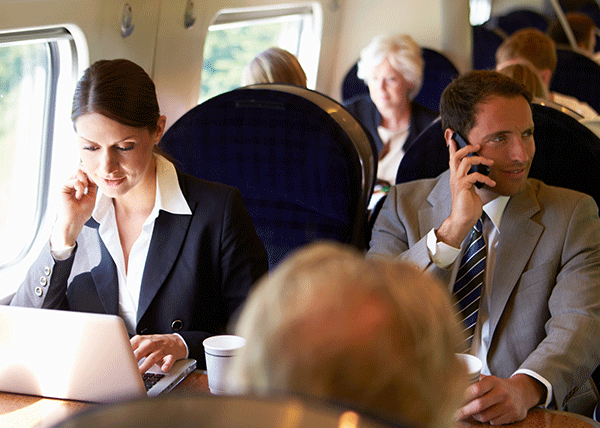 Commuting to work is expensive, with many paying £1,000s for rail, tube or metro tickets each year. So it's vital to go for the cheapest ticket possible – it can save you £100s each year.
Here's a quick guide on how you can buy a season ticket – almost always the cheapest way to travel – without having to pay the full price upfront.
In this guide...
Season tickets almost always win on price
Across the country, whether you're Oystercarding from Orpington or taking the train from Tiverton, you could save a decent chunk of cash by getting an annual season ticket rather than buying 12 monthly ones or – even worse – weekly travelcards.
"Surely I won't save that much, I'm still using the same train line, just as often?" you may say. But this is actually the best way to cut your commuting costs, often slashing the cost of travel by £100s each year.
How much can an annual ticket save?
This table shows a few examples of how much you could save by buying an annual season ticket when commuting into some of the UK's major cities...
Monthly versus annual season tickets (2016 prices)
City/Town
Journey
Monthly ticket cost
Annual ticket cost
Savings/yr
Belfast
Carrickfergus to Belfast Central
£93
£892.80 (1)
£23.20
Birmingham

Rugby to Birmingham New Street

£140.60

£1,464

£223.20

Cardiff
Barry Island to Cardiff Queen Street
£67.20
£700
£106.40
Glasgow
Greenock West to Glasgow Central
£153.60
£1,600
£243.20
London
Crystal Palace to Oxford Circus
£146
£1,520
£232
London
Colchester to Liverpool Street
£569.90
£5,936
£902.80
London
Guildford to Tottenham Court Road
£407.50
£4,244
£646
Manchester
Hazel Grove to Manchester Piccadilly
£96.80
£1,008
£153.60

(1) Translink offers a monthly direct debit payment option for an annual travel card. Taking this option would cost £948.60, more than paying upfront, but less than buying 12 monthly tickets.
Five ways to spread the cost of a season ticket
It's hardly a secret that buying 'in bulk' usually saves on commuting costs, but the main problem is that many people can't get the cash together to be able to afford paying a one-off sum of what is often £1,000s in just one month. Luckily, there are several ways around this, and they don't all cost the earth. Here are five ways you can spread the cost of buying a season ticket. Read through until you find one that suits you.
1. Get an interest-free loan from your employer – the CHEAPEST option
This is by far the cheapest option. Many employers offer interest-free, or low-interest, season ticket loans.
It typically works like this: you request a cheque from your employer made out to the travel company you're buying the season ticket from. Your employer will then take the repayments from your net salary in 10 or 12 instalments. It's worth asking your employer if it does this, or, if not, if it can start offering this scheme.
Cost to you for the season ticket (using the London zone 1-3 example): £1,520 – a saving of £232 compared to paying monthly.

2. Get a 0% credit card
If your employer doesn't offer a season ticket loan scheme or you're self-employed, another way to get a loan for the annual ticket without having to pay any interest is to get a 0% credit card, provided you pay it off during the 0% period. Interest-free credit cards are a great way to spread the cost of your annual travelcard.
Try the Sainsbury's* card as it gives you a 0% period for 28 months - enough to cover two annual travelcards. Budget to pay your first season ticket off in 12 months, and then you have another 15 months in which to pay off next year's (though always pay off as soon as you can).
Always clear the card or balance transfer any remaining debt by the time the 0% period ends, or you'll pay 18.9% representative APR on the balance left over.
Now you could get a new 0% credit card every couple of years, but only if your credit record's good enough to do so. There are several different cards out there, so this is worth a try. For the top deals, see our Best 0% credit cards guide. And you can use our 0% purchases card eligibility calculator to see which cards are likely to accept you.
Cost to you for the same season ticket as above (assuming you clear the balance within a year): £1,520 – a saving of £232 compared to paying monthly.
3. Join a commuter scheme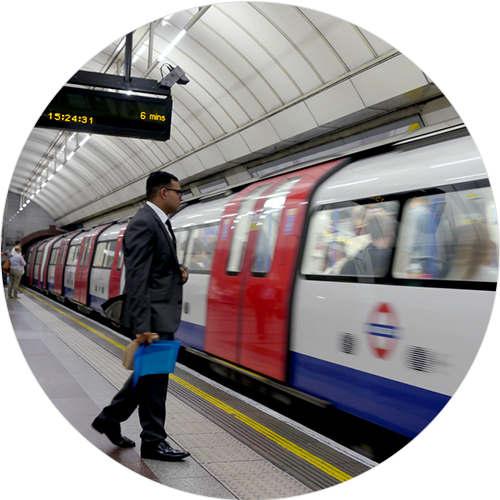 Another option is to join a commuter scheme. Both of these are relatively new schemes, and operate in a similar way, but there are subtle differences:
Commuterclub: It has two different options - National Rail* (England, Wales & Scotland, click the rail link at the top of Commuterclub's page) or TfL Oyster*.

On both, you buy an annual season ticket from it at the start of the year, and you pay it back in 11 monthly instalments NOT 12 – each instalment is equal to the monthly ticket cost that you would otherwise be buying. So, in the example above, the Crystal Palace commuter buys a zones 1-3 annual travelcard through Commuterclub. They then pay 11 instalments of £146 (the 2016 monthly cost of a zone 1-3 travelcard).

The commuter saves £146 buying an annual travelcard instead of 12 monthly ones, and Commuterclub has made a profit of £96 (as it has paid £1,520 for the annual card but will receive a total of £1,606 from the commuter) – equivalent to it having charged interest of 5.6% (equivalent to 10.6% APR).

Cost to you for the travelcard: £1,606 – a saving of £146 compared to paying monthly.

MyCommute4Less: This works along similar lines, but you pay MyCommute4Less back over 10 months, which means higher monthly payments, but also less 'interest' to pay, as you have the debt for a shorter length of time.

The commuter saves just over £150 buying the annual travel card. MyCommute4Less makes its money by charging 5% of the cost of the travelcard as a fee. So, in this example, it would take a fee of £76. The representative APR for these loans is 9.5%.

Cost to you for the travelcard: £1,596 – a saving of £156 compared to paying monthly.
4. A low-rate interest credit card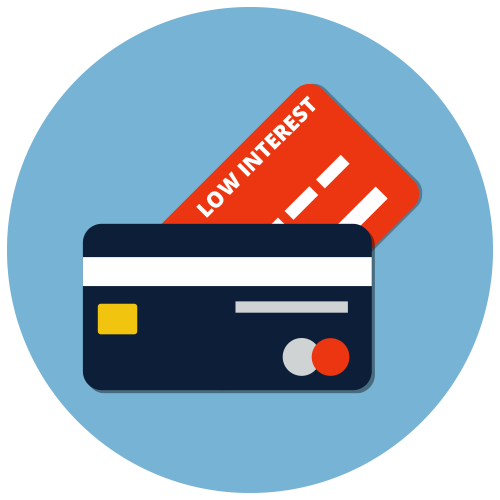 If you can't get a 0% credit card and there's no commuter scheme available in your area, then you can try to 'mirror' the service of such a scheme.
For example, the Lloyds Platinum* credit card has a low 6.4% representative APR, meaning that you could buy a £1,520 travelcard at the start of the year and pay it off in fixed instalments of £131 each month – you save on the monthly ticket cost and pay around £52 in interest costs.
And the advantage of this over the 0% credit card is that it's a consistently low rate (although it is variable and could be increased, though you can usually reject rate rises). Read more on how this card works in our Spending Cards guide.
Cost to you for the season ticket (assuming you clear the balance within a year): £1,572 – a saving of £180 compared to paying monthly.
5. Save up!
Saving up every month in advance is going to be one of the cheapest ways to do this. But, while you're saving, it requires you to effectively pay for your season ticket twice a month for the first year – once for your current card and once to build up your savings – and requires you to save for a year before you can get your first annual season ticket.
Cost to you of the travelcard: £1,520 – a saving of £232 compared to paying monthly.
What if I can't use any of these methods?
If you can't use any of these methods, then sadly, you won't be able to save this time around.
But it's worth looking at your finances and doing a proper budget. Is there anywhere you can cut back in order to be able to save for next year? Or, if you've a low eligibility score for the credit cards, could you take steps to improve your credit score so you could get one in the future? Our credit scores guide has the lowdown.
For more information on cutting the cost of train travel, read the Cheap Train Tickets guide, or see the split-ticketing tool Tickety-Split.
Commuting Q&A