Bank statement abbreviations
What do they mean?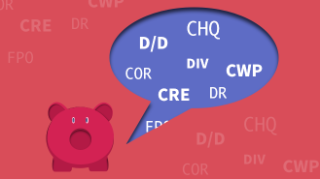 Know your APRs from your BACS? There can be 100s of gibberish terms found on bank and credit card statements and utility bills.
This is a full rundown, including table breakdowns of popular gobbledygook, and how to query terms on itemised bills and bank statements if they remain unclear.
Join the MSE Forum Discussion