Sending money abroad
How to send cash overseas cheaply
If you need to transfer money to friends, family or businesses overseas (or even to your own overseas account), don't just do it blindly via your bank. Instead, find an online specialist currency transfer firm – these almost always have better rates, making your transfer much cheaper. This guide has full info on how international money transfers work and how your cash is protected, plus our top picks.

For all the latest deals, guides and loopholes simply sign up today – it's spam-free!
What is an international money transfer and how do they work?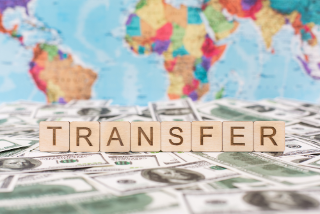 Whether it's wiring funds to a family member living overseas, or paying the bills on a foreign property, an international money transfer lets you move money from your account in the UK to one in a different country.
Yet it's not that simple – there are fees and charges involved, as the company doing the transfer for you needs to make money. The two costs are:
The fee (the obvious charge). A fee charged per transfer, this can be a flat fee or a percentage of the transfer. Some providers will advertise themselves as being fee-free, but don't fall for that. In that case, the company will be making its money by giving you a worse exchange rate...

The exchange rate (the hidden charge). It's often difficult to get hold of the exact rate and compare it, as some providers don't publish rates – you often need to call up or log in to find the rate you can get that day.
However, while the multitude of fees and rates can be confusing, you can compare companies quite easily by asking this one simple question:
"After all charges, how many euros/yen/dollars etc will I get for my pound sterling?"
It sounds simple but sometimes it's hard to get an answer. Exchange rates change throughout the day. To compare providers properly, you'll need to do it all in one go. Our section below on the cheapest ways to send money abroad has more info on how to do this.
Once you've sent the money, it generally takes a few days to arrive with the recipient, though it depends on the method you use and the country you're sending the money to. You can opt for instant transfers, but these are usually at a high cost – we run through the best options below.
But before you start, we need to say this in big letters...
There's no guarantee your money's safe if a firm goes bust while it's holding your money
If you've got money in a UK savings account, there's a whole protection scheme set up to cover you if the provider goes bust. With foreign exchange money transfer companies it's a different ball game.
This is crucial to understand – if you use an online transfer company (or any transfer company that holds your money) and it goes bust while it has your money, THERE'S NO GUARANTEE YOU'LL GET ANY OF IT BACK.
Here's what protection does exist for these companies...
If it's 'authorised' by the Financial Conduct Authority (which all in this guide are), your money should be kept separate from the firm's own money, assuming it does things by the book.

Each day, by the close of business, an authorised firm is supposed to separate your money from its own funds, putting it in a different account with whoever it banks with (often a high street bank). This is known as safeguarding. Provided the firm has followed this process correctly, you should be able to get your money back if it gets into difficulty – but there's no guarantee.


It's also worth noting that even if a failed firm has followed the safeguarding rules, getting your money back may not be the quickest process. Unlike with savings, there's no given timescale for compensation – so getting a refund could take a while.

If it's only Financial Conduct Authority-'registered', there are no safeguards for your cash (but we don't feature such firms).

Some smaller firms are only registered with the Financial Conduct Authority (FCA). This means there's no safety process if something goes wrong with the firm – and your money isn't protected.
To check how a firm is regulated (whether it's authorised or just registered), search for its name on the FCA register.
For all the latest deals, guides and loopholes simply sign up today – it's spam-free!
What's the cheapest way to transfer money abroad?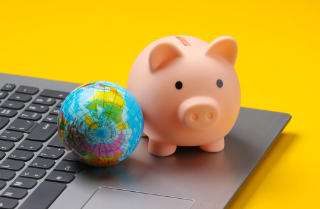 This is the million dollar (euro/yen/lira) question this whole guide revolves around – and, sadly, there's no straightforward answer. It depends on the amount you're sending, where you're sending it to and how quickly you need it to get there.
We've set out a number of the options below so you can find the right one for you. Read on or jump to the relevant section for you:
A number of banks allow you to transfer money to linked banks overseas without a fee – though usually it's just an overseas arm of the same banking group.

So if you and the person you want to send money to have the right accounts, moving money via the bank can work out cheapest. This is often best for regular movements of money to people who stay in one country, such as regular cash to family members who live overseas. The other option allows you to send money to a foreign account in your own name, so better suited to payments for services on homes abroad, for example.
Here's info on the two options:

Option one: Free worldwide transfers if you both have an HSBC account
HSBC's transfer service is free for current account holders transferring money to any other HSBC account, or if the recipient is within the the EU, Iceland, Liechtenstein and Norway (the European Economic Area [EEA]) and the payment is in Euros.
It covers over 150 destinations, and most transfers take less than four working days. However, it's worth checking HSBC's exchange rates, as they're not always the best. So compare with the specialist international transfer companies below. It may be that, even with a fee, their exchange rate's much better, and essentially cancels out the fee.
Option two: Fee-free to a foreign account in your name

Here you'd usually need to open a UK and foreign account with the relevant bank, based on which country you'd be sending money to:

India. Open a State Bank of India UK Instant Access Savings Account and keep at least £500 in it to send money to any Indian bank account.

USA, Hong Kong and more. If you have an Advance or Premier account with HSBC, its Global View service offers fee-free transfers to 26 countries, which are typically completed on the same day.

Lloyds Bank offers a similar Premier International account which operates in euros and US dollars. It requires a minimum £100,000 income, or the same amount saved. You'll be able to make free international money transfers online, by phone or by standing order.

To Scandinavian countries. Danske Bank has branches in Northern Ireland, plus online banking, and allows transfers to any other account you hold in the Danske group – it operates in Denmark, Finland, Norway and Sweden
To Single Euro Payments Area (SEPA) countries. Nationwide's three current accounts (FlexAccount, FlexDirect, FlexPlus) all offer free transfers of euros to all countries within the Single Euro Payments AREA (SEPA). This includes Austria, Belgium, Bulgaria, Cyprus, Croatia, Czech Republic, Denmark, Estonia, Finland, France, Germany, Greece, Hungary, Republic of Ireland, Iceland, Italy, Latvia, Liechtenstein, Lithuania, Luxembourg, Malta, Monaco, Netherlands, Norway, Poland, Portugal, Romania, Slovenia, Slovakia, Spain, Sweden and Switzerland.
Know any not here? If you know of another bank offering fee-free transfers to a specific country, please let us know.
One-off or infrequent transfers under £5,000
There are a number of UK firms designed specifically for international money transfers. This is generally best suited for non-urgent transfers of smaller amounts of money, such as sending a one-off sum to a friend/family member overseas (for example, Christmas gifts) or payments for goods received.
You pay them in sterling, usually via internet transfer, which they convert and send to the receiving bank within two to four working days. You'll need to set up an account and have your address verified first, which can take a few days.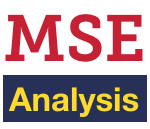 Top transfer providers under £5,000 – our review
Wise* is the first provider we'd try as it's always had consistently top rates when we've checked, plus good feedback from those who use it. It does charge fees, but we've found the total amount of currency you get for your money is still competitive.
However it's worth comparing against Atlantic Money* (charges a flat £3 fee, but can work out cheaper), as well as the fee-free options from Currencies Direct*, OFX* and FairFX*.
Be sure to get quotes around the same time, and you're ultimately looking for how much currency you're getting for your pound sterling, after all charges.
Other info

- Variable fee

- Transfer to 55 currencies

- Online only

Wise uses live exchange rates and there's no FX markup, though it does charge a transfer fee, which varies depending on how much you're transferring and the type of currency.

You can check its fee calculator* to see what you'll pay in advance.

- £3 fee per transaction

- Transfer to 9 currencies

- App only

Atlantic Money also uses live exchange rates with no FX markup, though here there's a flat £3 fee per transfer – which could be cheaper than Wise above if you're transferring roughly £650+. However, the currencies you can transfer to are limited (though does include USD, CAD, AUD, EUR and most other European currencies).

You can check online to see how much currency you'll get in advance.

- No fee (min £100 transfer)

- Transfer to 28 currencies

- Online, app or phone

No fee, though you can't see how much currency you'll get upfront – fill in the transfer details and you'll get a quote via email.

Plus, newbies who sign up via our link* and transfer £2,000+ within six months get a free Amazon voucher worth between £20 and £400 – how much you'll get depends on how much you transfer.

- No fees for UK or EU clients

- Transfer to 50+ currencies

- Online, app or phone

No fee, and there's a wider range of currencies than the above options, covering 170+ counties. Sign up and fill in the transfer details to receive a quote.

Note: Third-part intermediary banks may deduct a fee from your transfer before paying your recipient. This fee may vary, and OFX receives no portion of it.

- No fee (min £100 transfer)

- Transfer to 100+ currencies

- Online or phone

No fee, and provides the widest range of currencies. Sign up and fill in the transfer details to receive a quote.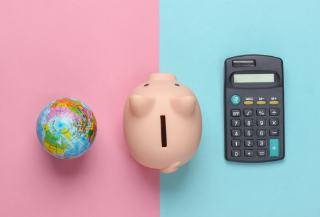 For large transfers – such as buying/selling property abroad – specialised foreign exchange brokers give the best rates. There are a lot of companies, and the same lack of protection applies as above – so be diligent in checking, as the amount you could lose may be huge.
It's also important to remember that even small differentials in exchange rates can make an enormous difference – a 1% rate improvement on £100,000 is a £1,000 gain. So finding the best rate takes on even more significance. As rates change all the time, aim to get quotes at the same time. Here's a step-by-step:
Benchmark the top exchange rate. Check our TravelMoneyMax tool to see the best rates. That finds the top rates for getting cash when going on holiday, so you should be aiming to beat its best rate, after all fees.

Ask your bank for a quote. It's rare your bank will actually be the best buy. But it's a useful second benchmark. Some have special facilities for existing customers, so it could actually come up trumps.

Compare against a specialist currency broker. These companies buy and sell vast sums of foreign currency which allows them to offer excellent exchange rates, typically within 1% of the interbank rate – the rate banks use when borrowing from each other (banks are normally up to three percentage points worse than that).

In addition, most brokers don't charge fees to send money, and will pay for any receiving fees, so all you pay is the margin they take via the exchange rate. It's also worth considering calling up to try your luck at negotiating an even better rate – though you'll likely have better bargaining power the more you are transferring, whether as a lump sum or as regular payments over a lengthy period of time.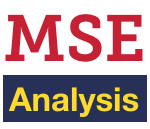 Top brokers for transfers over £5,000 – our review
There's no hard and fast rule to which currency broker is best, so we'd suggest getting quotes from all of the below to find the best rate for your currency.
All our top picks are fee-free for transfers over £5,000, and offer potential perks for newbies, such as vouchers. Moneycorp* and Currencies Direct* give the biggest voucher for transferring £5,000, so we'd start there (though do check the others too, as they could pay more depending on how much you transfer).
Though ultimately it's the amount of currency you're getting for your pound sterling that matters, so make sure you're not distracted by the freebies when comparing.
Instant transfers (last resort)
The methods above all usually take a few days for the money to hit the destination, so if you need to move cash at speed – or where the recipient doesn't have a bank account in that country (for example, emergency funds for someone travelling) – then there are other options. But these are typically more expensive. Here's how it works:
Check if there's an agent/branch where the recipient can pick up the cash. The two big operators are MoneyGram* and Western Union*, both authorised by the Financial Conduct Authority, though there are others. Fees and rates vary based on the amount and country you're sending to, so check both (if you have the choice) to see which is cheaper. Typical fees range from £1.90 to £4.90.


Pay the money to your chosen transfer firm, in branch or online. If you're not comfortable doing the transfer online, there are many money transfer agencies in newsagents, post offices and banks across the UK.


The recipient then picks it up at an agency at the other end. Once the transfer's complete, they just need to go along and pick it up. In general the recipient will be asked for ID or, if that's a problem, a code (that you are given and pass on to them).
For all the latest deals, guides and loopholes simply sign up today – it's spam-free!
Cashback sites may pay you for signing up
As an extra boon, members of specialist cashback websites can be paid when they sign up to some financial products. Do check that it's exactly the same deal though, as terms can be different. And remember the cashback is never 100% guaranteed until it's in your account.
Full help to take advantage of this and pros and cons are in our Top Cashback Sites guide.
International money transfer FAQs
It depends how you've sent it and which company you've used. Some do it via email and long-winded processes. Most are set up for you to transfer cash to the company account, from which it then transfers funds into the required account overseas.

The first port of call should be the company you've used, if it's not arrived where it should have done.

Double-check it left your account and ask your bank to confirm the cash reached the transfer company's account as extra backup. The company you've used should be able to trace the payment journey and tell you what's happened.

If a firm loses your money, you have the right to complain to the Financial Ombudsman Service if the company can't sort it out for you. It will investigate on your behalf and if the company's in the wrong, you should get the money back. See Your Financial Rights for more details.

In short, you don't. But the firms included here do have Financial Conduct Authority (FCA) authorisation – the highest level of protection you can get for a payment service institution – what the FCA classifies money transfer companies as.

If you're really unsure, try sending a smaller amount first. See if it arrives and test out the service before you send what you need. Make sure you get receipts or confirmation that you've sent money and keep track of any documentation to do with the transfer – you might need it to keep track of payments.
Have your say in our forum!