Open Banking explained
How it works and if your data is safe
Open Banking allows you to share certain financial information that only you and your bank can see, such as your balance and transaction history, with other financial providers or services of your choosing. The idea is to make it easier for other organisations to use your data to personalise products or make suggestions on areas you can save. This guide takes you through how it works and if it's safe.
For all the latest deals, guides and loopholes simply sign up today – it's spam-free!

Try the MSE app – you've wanted us to do it for years, and now MoneySavingExpert has an Apple and Android app. It has the whole site on it, plus some enhanced tools and new features.It's early days, but feel free to give it a try and send us any feedback & suggestions.
Since 2018, Open Banking rules have meant the UK's largest banks have to let you share your financial data with authorised providers, granting them read-only access to things like your spending transactions and regular payments.

With Open Banking, there's no need to fill out lengthy forms to give the third party app or website the data it needs, it can access it all directly – provided you've given your permission via your bank's mobile or online banking.
How can Open Banking be used?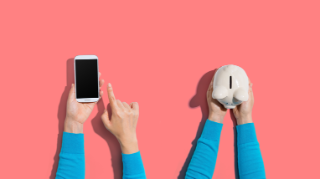 Open Banking has paved the way for a number of useful 'money management' websites and apps which use your financial data to provide you with a personalised service or recommendations on ways to save based on your habits.

These include apps which automatically save for you, provide you with tailor-made budgeting tips, or display all your finances from different accounts together in one place. There are even apps which can advise whether renting certain properties would be financially viable.
For example, give permission to an automatic savings app and it will analyse your current account data (such as your available balance) and calculate how much it thinks you can afford to save, and moves that to a savings account.
Another way Open Banking is used is in the world of online payments. Certain online retailers can now connect directly to your bank, so instead of filling out your card details you'd approve via your online or mobile banking. This can also be found beyond the realm of online shopping, with HMRC offering a 'pay by bank account' Open Banking option for a number of tax bills, such as self-assessment tax returns, Capital gains and Stamp duty.
You don't have to use Open Banking
Open Banking is available via most major UK banks but it's a matter of opting in rather than opting out.
As we've mentioned, there are a number of helpful apps and websites out there using Open Banking to assist in all kinds of things money management, plus it can make online payments simpler and quicker.
But if you'd rather not allow third party applications to have direct access to your financial data, then that's totally up to you.
If you do sign up for an application which uses Open Banking but change your mind, you can withdraw your permission at any time, either via your bank or the app itself. It's also worth noting that providers are required to get renewed permission from you every 90 days, which gives you a good opportunity to have a think about whether you want to continue with that provider.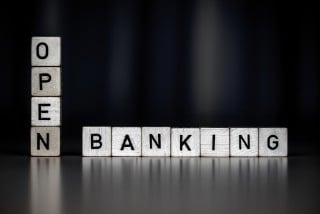 Each provider will ask for your consent to access your info when you sign up to it. It'll then send a request to your bank, which will process it and share your details. You can also withdraw your permission at any time.

Technically, banks share your information securely via technology called application programming interfaces (APIs). APIs simply allow two providers to 'talk' to each other and pass the information you've given permission to share, such as your bank balance and regular payments. This kind of technology is already widely used by the likes of Facebook, Google Maps and Uber. For example, Uber might use Google Maps' API so it can work out where you and your driver are.
Is Open Banking safe?
With all this data being accessed and so many payments being made, it's important to ask whether Open Banking is safe. As long as they're authorised, providers will only be able to access data needed for the service you've signed up to – so if you've asked one to look at your current account with one bank, it wouldn't also be able to look at a credit card you hold with that bank unless you give your express permission.

Plus, all providers have to comply with data protection rules, including GDPR. The provider should tell you exactly which data it will use, how long for and what it'll do with it before you sign up. If you're unsure about anything, make sure you ask before you give it access, and if something feels wrong, don't share your data.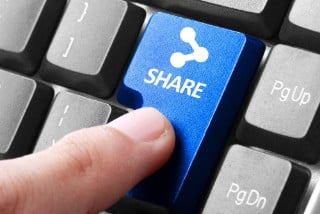 If you find you've been a victim of fraud through a third party provider accessing your financial data via Open Banking, banks can help, as long as the provider is authorised. If you see a payment out of your account which you didn't authorise, go to your bank as it's responsible for refunding it – as long as you haven't been 'grossly negligent' – and your bank can then take it up with the third party if it thinks it's been at fault.

You can check if a company's authorised on the FCA Register or the Open Banking Directory, and providers should also tell you on its website or app if it's authorised, along with the registration number.
If you have any issues, you'll be able to go to the free Financial Ombudsman Service – see our Financial Rights guide for more.
It is possible to use applications that aren't registered with the FCA but you won't get the same levels of protection against fraud – if you lose money through it, your bank may not pay out.
For all the latest deals, guides and loopholes simply sign up today – it's spam-free!
Have your say in our forum!