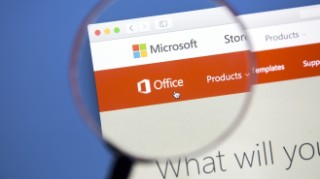 Free Office Software
Word, PowerPoint, Excel & others
The open source movement means there's more top quality, legit free software than ever floating around the web to kit out your computer with.

We explain how to get Microsoft Office free if you're eligible, and – for those who aren't – have cherry-picked some of the best free alternatives, along with plenty of other software for PCs and Macs (and a few for Linux). To make sure your computer's well protected online, see our Free Antivirus Software guide.
Always check any software you put on your computer's suitable and compatible with your existing set-up. No liability can be accepted for any problems caused from acting upon the info given.
How can it be free?
Free software falls into two categories: promotional freebies, usually hoped to serve form of commercial again, and software developed to help people fight back against big software providers.
The latter has grown hugely as more people have embraced open source projects, where the building blocks – big chunks of code – are free for everybody to adapt and improve.
Click the categories below to read more about the types of free software available.
Many commercial publishers offer free versions of their software, hoping it'll become the industry standard in its category. After all, having a product sitting on millions of PCs is a fantastic marketing tool. They then try to persuade you to upgrade to 'advanced' or 'corporate' versions.

Targeting certain demographics is another long-term tactic – eg, drawing in 'poor' students with free offers, and hoping they'll be willing to pay for the software once graduated.

As well as being free, here the code used to write the program (effectively the program itself) is available too, so anybody that wants to can work on improving it. This has pros and cons. It's constantly being honed and updated, but tech support is often limited as there are no big bucks backing it up.

The open source model has come a long way, and the growing popularity of Linux-based operating systems and programs such as Mozilla Firefox suggest it'll continue to grow.

As the name suggests, freeware costs nothing, though some developers request a donation if you like it. The difference is here you can't access the source code, so development is centralised in one location.

Shareware is similar, except here the software's only free for a limited period, after which you have to either pay to register it, or lose some of the functionality (or have an annoying reminder message pop up every time you use it).

Generally there's less shareware and freeware available as more software goes open source, which is a good thing for people that are easily irritated by 'nag screens' asking you to buy a full version of the product (ie, just about everyone, ever).
Free Microsoft Office for students and teachers

If you're a student or working in education and have an academic email address that can receive external email, you may be able to get a couple of decent freebies from Microsoft.
What do you get? The ability to download the entire Office software suite – including Word, Excel, PowerPoint, Outlook, OneNote, Teams, Publisher and Access – on up to five PCs or Macs (the last two are on PC-only).


Who can get it? Students and staff at universities, colleges and schools which have licensed Office institution-wide through the Microsoft Volume Licensing programme. Microsoft says 99.9% of universities, 87% of colleges and a "large number" of schools in the UK are eligible.


How do I get it? Enter your academic email address on the Office website. You'll be asked to log in through your institution's online portal and if you're eligible, you'll be redirected to a page where you can download the software.

What do you get? A whopping 1TB of free online storage through OneDrive (others now only get 5GB free) and use of collaborative platforms like Yammer and SharePoint.


Who can get it? Again, this is aimed at students and staff with an academic email address, though the university, college or school doesn't have to have licensed Office as above.


How do I get it? Enter your uni, college or school email address on the Office website. You'll be asked to log in through your institution's online portal, then follow the instructions.

You can use the free Microsoft Office and/or the free online storage for as long as you're enrolled at or employed by the academic institution. Microsoft says student eligibility may need to be be reverified at any time.


If you graduate or leave, the Office applications enter a 'reduced-functionality' mode (meaning documents can be viewed but you can't edit them or create new ones). OneDrive and other online services accessed through your academic address will also stop working.

If your school doesn't qualify, Microsoft suggests asking your IT department to consider licensing Office through Microsoft's Volume Licensing program. Alternatively, if you really must have Microsoft Office and the alternatives below won't do, you can get a one-year subscription to Office 365 Personal for £59.99 (or £48ish on Amazon*) or for a one-off £119.99, Office Home & Student (Word, Excel and PowerPoint only).

Free Microsoft Office alternatives
AudioTag

Upload a sample or link to a web-hosted snippet of a song (15 seconds will do), and AudioTag will identify it.
Try it:
Skype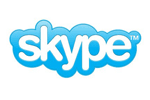 Skype barely needs inclusion here as you probably already have it installed.

There are other voice over internet protocol (VoIP) services available which are dedicated to internet calling, and there are certainly cheaper ones for calling landlines and mobiles. But for straight PC-to-PC calls, Skype's still the leader, simply because it's the most popular.
Download:
Trillian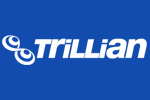 Clever tool Trillian allows you to keep track of all your instant messaging and social networking conversations from one centralised location.

It looks like any number of the IM clients you're probably familiar with, and has a straightforward interface, plus all manner of handy features, like instant URL-shortening for Twitter users.
Download:
Free software listings
This list covers the best all-rounders, but it's just the tip of the iceberg. There are plenty of sites out there with vast listings of free programs.
If you're looking for free antivirus software, read our dedicated Free Antivirus Software guide.
Or, if you're looking for a storage solution, take a read of the Free Online Storage guide. Beware though, there are a lot of fakes out there which can download malware and viruses onto your device. Always triple check before downloading.
Also check out the Techie Stuff forum board, where regulars are keen to help (though remember there are no guarantees they're right). These sites may help too: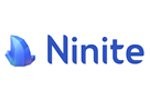 Ninite
Designed for when you reinstall your operating system and want to get up to speed quickly, Ninite installs a whole range of top free software in one package.
Just go to its site and tick the boxes for the software you want, and it'll install as many or as few as you choose. Everything is neatly categorised, so it's a good place to get the basics together quickly.

Osalt
Osalt is a software database with a difference, as it only lists open source equivalents to commercial programs. You just tell it which commercial program you want, and it'll list free programs which are most similar to it.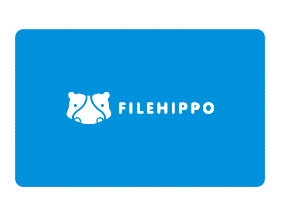 FileHippo
A user-friendly and well-organised site, FileHippo catalogues browsers, firewalls, audio and video tools, and more. It also promises no pop-ups when you visit the site.

SnapFiles.com
A bit slicker than FileHippo, SnapFiles has the added bonus of user reviews and feedback, though it can be hard to find what you're looking for.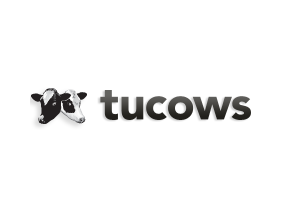 Tucows Downloads
Like Snapfiles, Tucows Downloads includes its own and users' ratings and also has sections for Mac and Linux users.
For all the latest deals, guides and loopholes simply sign up today - it's spam free!
Have your say in our forum!