Free online storage
Store photos, videos and music for free online
If your phone's full of photos and videos, or you need to back up your computer, you can use free online storage services to bag yourself 35GB+ of free extra space. This guide explains how online storage services work and how to make sure they're safe, then rounds up the best of the free services out there.
Want physical copies of your photos? For the best deals we've spotted, see our Free photo prints round-up.

For all the latest guides, deals and loopholes, simply sign up today – it's spam-free!
Always check for compatibility. Make sure that any software or applications you download and install are compatible with your existing set-up. No liability can be accepted for any problems caused from acting upon the info given.
What is online storage?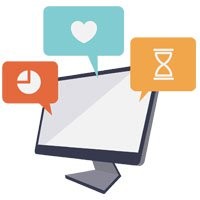 Online storage systems, or 'cloud' services as they're also known, allow you to store digital media online by uploading via your computer or mobile device. Though transferred and accessible via the web, the data is actually physically held on mammoth servers, often owned by whoever provides the particular service you use (Google, Microsoft etc).
Storing your photos, videos, documents and other files online can free up many GBs of space, yet still allow you to access and view them on your smartphone, tablet or computer.

Once you've registered then downloaded and installed any relevant software or app, you can either back up files manually or adjust the settings so that certain folders (such as the one you keep your photos in, for example) are backed up automatically. You can then delete backed up files from your device to free up space.

You can also access your files via your web browser by logging into your online storage account at the relevant company's website.

Most services let you share your photos, videos and documents with friends and family by generating special links too.

Below we list the top free online storage options, including where's best to store photos at higher resolution. There's no limit to the number you can use – so depending on how much space you need you could sign up for them all and grab 35GB+ of storage for free.

One of the main things to consider when it comes to using cloud storage is security, as you are relying on the service to keep your files secure. If your account is hacked, there's a chance any files stored there could be stolen and used for the likes of identity theft, so always weigh up the risks before uploading anything that contains sensitive info.

Cloud storage companies typically use encryption to keep your information safe and two-step verification to ensure the right person has access to the account.

Encryption scrambles your data so that anyone unauthorised is unable to get to it. The strength of the encryption is at three levels, starting at 128-bit, rising to 192-bit and with 256-bit as the most secure. Two-step verification involves sending a notification or text message to your mobile phone that will ask you to respond or enter a code when logging in or amending your account to prove you're the authorised account holder.

See below for our full help on how to keep your account secure.

The level of storage you'll need depends on what you'll be using it for. If you typically only back up documents and emails, then 5GB will be plenty for most. If you want to back up photos, music or videos then you'll probably need more.

It's impossible to estimate exactly how many files you can store in a set allowance, since it very much depends on the resolution of your photos/videos and quality of your music files.

As a general rule of thumb, 10GB should allow for about 2,500 high-resolution photos, about an hour of full-HD video OR 2,500 songs.
Free 'easy-access' online storage
There are a whole load of online storage services available, with many offering free space – typically 15GB or less. They're largely similar in what they do, although a few have special functions. There's no limit to the number you can use – sign up for them all and you can grab tens of GB for nowt. Yet be aware these services can and do change the amount of free storage they offer, though they'll usually give you plenty of prior warning.
We've also info on free photo storage services, which only let you store photos and videos.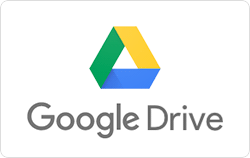 If you have a Google account (eg, if you're a Gmail user), you can use Google Drive to store and access files wherever you are. Google accounts are free to create.

What you get for free: 15GB of free storage. This allowance is spread across three Google services – Google Drive, Gmail and Google Photos (sadly its free unlimited storage for lower-quality photos and videos ended in 2021 – full info in the Google Photos unlimited storage ending MSE News story).
If you pay: Plans range from £1.59/month for 100GB (39p/month for the first month, £1.59/month thereafter at the time of writing) to £79.99/year for 2TB – full range on the Google One site. Compare this with others.
Accessed via: Your web browser, your computer desktop, iOS and Android devices.
As Google Drive uses your Google account login details, it's important you keep these safe. Google offers some top tips on making your account more secure.

With Google Drive covering three services, consider how to make the most of the free space so you don't have to buy more. Try converting PDFs to Google Docs documents and giving your Gmail inbox a spring clean. It's also worth clearing out your Google Drive trash as deleted files in there will continue to take up space.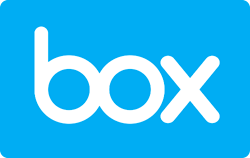 Although more geared towards businesses, Box offers personal plans too. You can install the desktop app for syncing between your computer's hard drive and your account, or download the mobile app to upload and access files online from your smartphone or tablet.

What you get for free: 10GB with an individual file size limit of 250MB.
If you pay: For £11/month or £96/year (equivalent to £8/month) you get 100GB of space, and a file size limit of 5GB. Compare this with others.
Accessed via: Web browser, Android and iOS apps, Mac and Windows desktop app. Box for Office also lets you open, edit and save files in Box from within Microsoft Office programs on computers running on Windows 7 or higher.
Box offers the ability to share files securely via links with passwords, expiration dates and restricted download access, as well as assign tasks, edit simultaneously with others and leave comments. This makes it particularly useful if you store and access files for collaborative work regularly.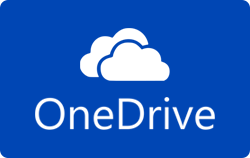 Once known as SkyDrive, OneDrive is Microsoft's online storage offering. You need to have an Outlook.com (previously Hotmail or Live Mail) account, but as this email service is free, it's worth setting one up just for the free storage.

What you get for free: 5GB. Students get 1TB of storage free.
If you pay: 100GB costs £1.99/month. Those who subscribe to Office 365 Personal, which costs £5.99/month or £59.99/year, get 1TB of storage and those who subscribe to Office 365 Family, which costs £7.99/month or £79.99/year, get a total of 6TB for 1-6 people to share. Compare this with others.
Accessed via: Web browser, or apps for Android, iOS, Mac and Windows
You can share OneDrive folders by creating a link. These folders are then visible to anyone you share the link with. You can set an expiry date for the links so shared folders are only visible to others for a specified period.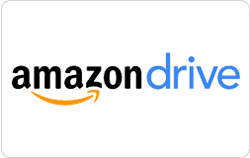 While it's still around, online shopping giant Amazon's cloud-based storage service called, Amazon Drive, is shutting down on 31 December 2023. If you already have it, you can still view and download files already stored, but you can't upload more.

Users are 'encouraged' to use Amazon Photos to store and view photos stored on Amazon Drive, but other content must be downloaded before it shuts down or risks being removed/deleted. Full info can be found at Amazon.co.uk.
What you could get for free: Anyone with an Amazon account could get 5GB of free storage for photos, videos, music and documents – this is only for photos and videos via Amazon Photos now.

Amazon Prime customers got free unlimited storage for full-resolution photos as well as 5GB of free storage for videos, music and documents, but the 5GB is only for videos through Amazon Photos now. It's not worth forking out the £7.99 a month or £79 a year just for this, but if you're already a member, it's a bonus.
If you paid: Previously you could get a range of upgrades for the 5GB of free storage on Amazon Drive, but these are no longer available. If you pay for storage and cancel your plan before your subscription ends, you may be able to get a refund – full info at Amazon.co.uk. You can upgrade the amount the 5GB of free storage on Amazon Photos starting from £1.49/month for 100GB. Compare this with others.
Accessed via: For Amazon Drive – you can sign in via web browser, plus the Android and iOS apps, though these are no longer availabe to download. For Amazon Photos – Android, iOS, Mac and Windows.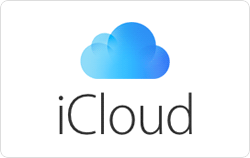 If you've an iPhone or iPad, you most likely use Apple iCloud to backup at least some of your data. It's well integrated into iOS – though also runs on Mac and Windows – and automatically updates and stores your files across all connected devices.
What you get for free: The free version comes with 5GB of storage which you can use to backup photos, videos, mail, notes, calendars, app data, contacts and documents. If you're storing images or videos though you'll quickly run out of space, in which case we'd recommend one of the free photo storage services below.
If you pay: Apple iCloud+ plans cost 99p/month for 50GB, £2.99/month for 200GB or £9.99/month for 2TB. Compare this with others.
Accessed via: Web browser, integrated into iOS and MacOS devices as standard; Windows app. There is no official iCloud app available for Android devices, but it can be accessed via Google Chrome.
iCloud requires an iPhone on iOS 16 or later, an iPad on iOS 16 or later or an iPod touch iOS 15 or later; a Mac with macOS Ventura 13 or later; a PC with Windows 10 or later.

Additional iCloud features include Family Sharing – which allows up to six family in total to share Apple Music, Apple TV+, App Store purchases and photos – and Find My, which lets you track it down and remotely lock your Apple device in the event it's lost or stolen.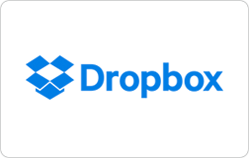 Launched back in 2008, Dropbox is one of the biggest names in online storage. The easiest way to use it is by installing it on your machine/device, which allows for automatic backups via its mobile apps or (of folders) on desktop.
What you get for free: With Dropbox Basic account you get 2GB free, though this can be boosted by referring others to Dropbox. For every person who signs up via your referral link, you'll both get an extra 500MB, up to a maximum of 16GB (not including the free 2GB).
If you pay: You can upgrade to Dropbox Plus for £7.99/month, which gives you 2TB of storage, Dropbox Family for £13.99/month, which gives you 2TB for up to six users or Dropbox Professional for £16.58/month, which gets you 3TB. Compare this with others.
Accessed via: Your browser, iOS, Android, MacOS and Windows. Dropbox uses two-step verification (in the form of a text to your mobile) for logins from new devices.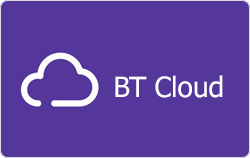 All existing BT broadband customers who registered with BT Cloud before 26 October 2022 get some 'free' online storage space – sadly it is no longer offered to new customers. Given that BT captures around a third of the UK's broadband market, that's a lot of customers with free storage to take advantage of (and not many know about it).

What you get for free: You get either 10GB, 200GB or 1,000GB depending on your broadband package. To find out your allowance, log into My BT and click on the 'Manage BT Cloud' button under 'Your included extras'.
If you pay: Previously, if your free allowance wasn't enough, you could buy more storage, but this option is no longer available. Compare this with others.
Accessed via: iOS, Android, Mac and Windows. Full details on how to set up BT Cloud, plus BT Cloud help.
For all the latest guides, deals and loopholes, simply sign up today – it's spam-free!
Free online photo storage
The services we've listed below are specifically designed for storing photos and videos, so if that's all you're after then they should fit the bill. If you're storing other types of files, scroll back up the page.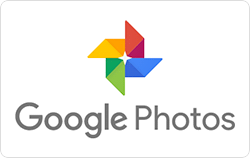 While technically part of Google Drive, it's more convenient to go to Google Photos directly if you want to store just images and videos. It will also help organise your photos, and is full of nifty features for doing fun and useful things with them.

What you get for free: You get 15GB of free storage, although this shared with Gmail and Google Drive, as well as Google Photos. Previously it offered unlimited free storage of photos and videos of 16 megapixels or less and videos of 1080p resolution or lower, but this ended in June 2021 – for full info, see the Google Photos free unlimited storage ending MSE News story.
If you pay: You can upgrade your storage space across Gmail, Google Drive and Google Photos via Google One to 100GB for £1.59/month (39p for the first month at the time of writing) or £15.99/year for 100GB, 200GB for £2.49/month (62p for the first month at the time of writing) or £24.99/year, or 2TB for £7.99/month or £79.99/year. Compare this with others.
Accessed via: your browser, iOS and Android apps, MacOS and Windows.
An optional automatic backup feature saves any existing photos and videos on your device. Once activated, this function will also save every photo or video you capture with your phone from then on.

Google Photos organises and sorts your photos for you by date and location, and allows you to search through them by people, places, image type and more. It also automatically generates 'highlights' showing you selected photos from a year before, two years before and so on.

The 'Utilities' section allows you to create movies, animations and collages using your photos, while Google Assistant, a virtual helper, will suggest what photos to archive and rotate, and even when to adjust the lighting of individual shots.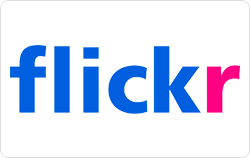 Now owned by photo storage platform SmugMug, Flickr is probably the world's best-known photo-hosting site. More like a social network than a storage facility, its focus is on sorting and sharing your photos, though you can use it for just backing up if you so wish.
What you get for free: Anyone with a free Yahoo account can upload up to 1,000 photos or videos. One benefit over Google Photos is there's no limit to the resolution of the images and videos you upload.
If you pay: You get unlimited storage with Flickr Pro, which costs £5.99/month or £47.88/year, which also gives users advanced stats on their photos and ad-free browsing/sharing. Compare this with others.
Accessed via: Your browser, iOS and Android, MacOS and Windows (Flickr Pro members only).
Flickr is very much geared towards sharing photos with others, which is one of the reasons it's popular with photography nuts. It also offers very basic image editing and a few filters (though nothing like the scale of Instagram).

As with Google Photos, Flickr uses image recognition technology to arrange photos for easier searching through your library. Equally the Flickr apps also have an automatic backup feature so every shot you taken is saved in the cloud, but this is only available to Flickr Pro members.
Cheapest paid-for storage
If you've got a fair number of photos, files and documents and want the convenience of storing them all in one place, you'll have to pay to get more space. Most providers offer additional storage, and generally the more you buy the better the value.
For example, Amazon, Apple and Google all offer an extra 100GB for between £16 and £24 a year, while Currys-owned KnowHow offers 4TB for £50 a year (it has another plan available too, see below).
It depends on your needs, but generally speaking the best-value add-on is probably the extra 100GB from Google Drive, which costs £15.99/year, or if you really need a lot of space, the aforementioned Knowhow 4TB for £50/year.
Online storage space
Cheapest services
Photos and videos only

Flickr (1,000 photos or videos, any resolution), free

Amazon Photos (unlimited photos, 5GB for videos), 'free' (1)

2GB
Dropbox, free (2)
5GB

Amazon Drive, free (3)

Apple iCloud, free

Microsoft OneDrive, free (4)

10GB

Box, free

BT Cloud, 'free' (5)

15GB
Google Drive, free
50GB

Apple iCloud, £9.48/year

BT Cloud, £36/year (6)

100GB

Amazon Drive, £17.88/year

Google Drive, £15.99/year

Microsoft OneDrive, £23.88/year

200GB+
1,000GB+

Amazon Drive (1TB), £79.99/year

BT Cloud (1,000GB), 'free' (5)

2TB+

Apple iCloud (2TB), £83.88/year

Google Drive (2TB) £79.99/year

Knowhow (4TB), £50/year
Remember though, you're signing up for an annual cost, so if you just want to back up your data, consider buying an external hard drive instead – at the time of writing we found 1TB drives starting from about £40.
For all the latest guides, deals and loopholes, simply sign up today – it's spam-free!
Keeping your online storage secure
Whether it's your pics, your financial information or just your favourite cat videos you're storing online, you need to take steps to keep your data safe.
Here are some tips to keep you, and your info, safe from more devious online users:
Keep your password secure. Change your password regularly and don't use the same password across multiple websites. If hackers crack one password it's a pain, but if they access all your online accounts it can be a nightmare. As many sites use your email as a login ID, using the same password increases your security risk.
Don't use predictable passwords. Using family or pets' names or dates of birth is common, but hackers can access some of this data from public sources such as Facebook. Choose a secure password using a combination of key words and numbers – see Martin's passwords blog for full steps.
Use a password manager. If you struggle to remember large numbers of passwords, use a password safe or password manager to store them securely online. All you have to do is remember a master password and retrieve the others as and when you need them (see Password Security).
Disable auto-uploads. If you are concerned about sensitive info or pics, turn off the auto-upload function on services such as Dropbox or Google Photos. These services automatically save a backup version of your documents in the cloud but don't distinguish between everyday photos and files and the ones you really don't want getting into the wrong hands.
Keep antivirus software up to date. Hackers are constantly developing nasty new computer bugs so you need to ensure that you've got decent antivirus and anti-spyware software in place and that it's up to date. Find out more in our Free Antivirus Software guide.
Avoid phishing emails to keep out the nasties. Viruses and malware often sneak in disguised as other attachments, so ensure that any files you are downloading and opening come from a reliable source. See Phishing Emails for full info.
Which services do you rate? We've only picked the big name online storage programs here, but there are loads more. Tell us which you like in the Free online storage discussion.
Have your say in our forum!