Think twice before using PayPal with your credit card
You're losing valuable Section 75 rights
An ever-growing number of retailers now encourage customers to pay via PayPal, but if you're doing it on a credit card – for items that cost more than £100 – you could be missing out on valuable extra protection. That's because using PayPal, as well as other 'new forms' of payment like buy now, pay later, can scupper your Section 75 rights. This short guide runs through how to make sure you don't lose out when shopping online.
What is Section 75?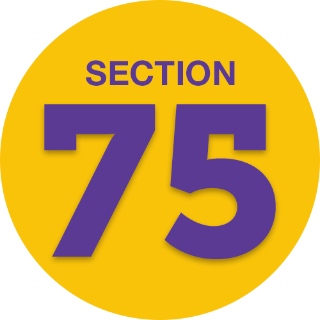 Before we explain the issue with PayPal, you need to know your rights when using a credit card.
Section 75 of the Consumer Credit Act 1974 says if you pay for something costing between £100 and £30,000, specifically on a credit card, the card company is jointly liable with the retailer.
In other words, if what you've bought is faulty, broken or doesn't arrive (or isn't provided, if it's a service), the credit card firm has just as much obligation to put it right as the company you bought the product or service from (see the Consumer Rights guide for exact definitions).
For your purchase to be protected by Section 75, there has to be a direct link between you ('the debtor'), the credit card issuer ('the creditor'), and the place you bought it from ('the supplier'). This is sometimes called a 'DCS' link. An example of this direct link in action would be you using a credit card to buy a television from a shop.
Section 75 doesn't apply if the relationship is indirect. For example, you wouldn't be covered if you took out a loan, and then used the money you got from the loan to buy the TV, because technically you could have used the money to pay for anything, so the link between the credit and the supplier is broken.

Section 75 protection only applies to purchases with credit cards, not debit cards (here you may be entitled to the lesser chargeback protection), cash, cheques, or prepaid cards.
For a more detailed breakdown of what's covered by Section 75, and help making a claim, see our full Section 75 guide.
I brought a claim to section 75 over a year ago which was rejected so I took the case to the ombudsman, and won my case I was awarded almost £2,000 for damage to my garden and flooring which section 75 paid. I was also awarded a replacement conservatory and the foundations/base to be rebuilt.

I ordered and paid £15,991 in full for a new car but before I took delivery, the trader went into liquidation. Thankfully I had paid the first £100 deposit on my Barclaycard credit card. So I made a Section 75 claim. It took six months, but this week I received a credit to my card of the whole amount, just from having paid the first £100 on my card.
For all the latest guides, deals and loopholes simply sign up today – it's spam-free!
What's the problem with PayPal?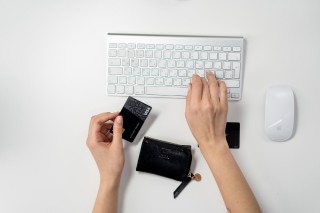 Generally, when you use PayPal to buy something online, what you're actually doing is paying PayPal, which then pays the shop or service provider on your behalf. Using PayPal therefore adds an additional link into the chain, between you and the supplier.
However, it's not quite that simple, because there are several different ways to use PayPal to buy things online. While you lose your Section 75 rights with some transaction types, you may still be able to hold onto this crucial protection with others.
Here's when you ARE (and AREN'T) protected by Section 75 using PayPal
Remember - Section 75 only ever applies for purchases of between £100 and £30,000 made using your credit card. If you qualify on those criteria, here's how using PayPal can affect that protection:
If you buy something online using your PayPal balance, you're NOT protected. If you use money in your PayPal account to pay for something, it means you're not actually using the credit card for the transaction, so no link's created with the credit card issuer and the transaction is not eligible for Section 75 protection.

If PayPal is used as a 'payment processor' by an online store, but you weren't logged into a PayPal account, you ARE protected. A 'payment processor' is used in every card transaction to manage the secure transfer of data and funds from your credit card to the person you're buying from. Sometimes online stores use PayPal for this job.

We spoke to a range of card providers, and they said that when it comes to Section 75 protection, there is a difference between using your PayPal account, and simply inputting your details at checkout in order to complete a payment.

Recent judgements from the Financial Ombudsman support this too. One MSE reader wrote in to tell us about how he won a case against Lloyds Bank because the Financial Ombudsman differentiated between paying with a PayPal account, and simply checking out through a PayPal processor - read the full news story.
HOWEVER, if PayPal was used as a payment processor, but you were logged into your account you MAY NOT be protected. This one's less clear cut, but if you're logged into your PayPal account, it can make it harder for card providers to tell whether PayPal acted as a middle man, or simply a payment processor. As a result, you're at risk of losing your Section 75 rights, so follow our golden rule below.
If in doubt: LOG OUT
Section 75 protection relies on a clear connection between you, the credit, and the supplier. Because Section 75 protection is so valuable, our golden rule when using PayPal for anything other than PayPal Credit is: if in doubt, log out. This will make it easier for the card provider to see a direct link, and ensure your purchase is covered.
Do I get Section 75 protection if I use Paypal Credit?
If you use PayPal Credit to buy something you ARE protected. In 2016, PayPal introduced Paypal Credit to the UK. This is a digital line of credit you can add to your PayPal wallet - essentially a virtual equivalent to a credit card. Using funds from this pot to pay online gives you BOTH Section 75 cover and PayPal protection.
For all the latest guides, deals and loopholes simply sign up today – it's spam-free!
Does that mean I'm completely unprotected if I buy using my PayPal balance?
No. Even if you aren't covered by Section 75, you still have rights when you purchase things through PayPal. You'll get your standard consumer rights from the store you bought things from, and PayPal also has its own buyer protection scheme.
This scheme is better than no protection but the most important difference is that Section 75 provides LEGAL protection for your consumer rights, whereas PayPal's buyer protection scheme is just company policy. So while PayPal still offers support when something hasn't turned up, or is 'significantly not as described', it has discretion over what qualifies for a successful claim.
So, if you have the option to pay on a credit card for goods costing over £100, rather than through PayPal, that's the route that gives the most protection. If not though, and something goes wrong, it's still worth trying PayPal's protection scheme.

How to make a Section 75 claim if you've used PayPal
If you think you're eligible, making a Section 75 claim is a fairly simple process, and often just takes a few clicks.
The most important thing to remember when you're making your Section 75 claim, is that you need to contact your card provider NOT PayPal (unless you've bought something with PayPal Credit – in this case PayPal is the credit provider, so you should contact it directly.)
There are two main ways to make a Section 75 claim:
Through online banking, or your mobile banking app. Some card providers let you dispute payments simply by tapping on the transaction in your mobile banking app, while others prefer you to claim via their online chat service or over the phone. Check with your provider on their website, or in the 'Help' section of your mobile banking app.


Submitting a claim with our specially designed tool. Our free online tool helps draft a letter (which you can alter before sending), sends it, keeps track of your complaint, and can help you escalate it, if necessary.
If you don't receive a response to your claim within eight weeks, or you're unhappy with the outcome, you can escalate your claim to the Financial Ombudsman. Going to the Financial Ombudsman is less formal than a court hearing, but they can still order firms to pay you compensation if it agrees with your case.
For a step-by-step walkthrough of a Section 75 claim, head to our full Section 75 refunds guide.
Do I get Section 75 protection with Apple Pay, Google Pay or buy now, pay later?
There are quite a few grey areas with Section 75, particularly when it comes to newer forms of payment, because things like PayPal and buy now, pay later schemes simply didn't exist when the law was written.
Unfortunately, this means that when you use certain 'modern' types of payment, you can end up losing your Section 75 protection, if you're not careful.
Here are some common ones to look out for:
Google Wallet vs Google Pay. Like with PayPal, if you top up your Google Wallet and use the funds to purchase something, you WON'T be covered by Section 75, but if you simply use your credit card through Google Pay, you WILL be protected. Similarly, card transactions made through Apple Pay are viewed by card issuers and banks as the same as if you'd used the physical card to pay directly.
Buy now, pay later (BNPL) schemes. Buying something with a BNPL platform, like Klarna, or LayBuy, takes the credit card provider out of the transaction, so you lose that vital 'DCS' link - and your Section 75 protection.
Curve. While Curve is a convenient way to manage all your accounts, purchases made with your Curve card aren't protected by Section 75 – EVEN if you've chosen to use your credit card through it. Read our full review of Curve.
Amazon. If you buy goods on a credit card from third-party Amazon sellers (listed with the company name you're buying it from, as opposed to buying goods which Amazon directly sells itself), you'll lose your Section 75 rights, as Amazon is acting as a middle-man between you and the seller. If you're buying things directly from Amazon, you'll still be covered.
For a more detailed breakdown of everything that is – and isn't – covered by Section 75, head to our full Section 75 guide.
Section 75 & PayPal FAQs
Chargeback is a lesser protection than Section 75, but it works both on debit and credit cards, and has no minimum amount (except on Mastercard where it's £10). See the full how chargeback works guide for full information.


Unlike Section 75, which is legal protection, chargeback is simply a rule of the card payment processor (such as Visa or Mastercard) which the banks who sign up to it must agree to.

We asked Visa and Mastercard how it works in regards to PayPal. The answer depends on how you make the transaction:

If you use a card to load money into your account. If you use your credit or debit card to load money into your PayPal account, and you make a purchase using the pre-loaded money, it's not covered by chargeback as it's not considered to be a card transaction.
If your card is used directly through PayPal. If there's no money loaded and your card is used directly to make a transaction through PayPal then chargeback should apply.

If you are making a card purchase through PayPal, Visa says it's best to empty your account beforehand so there's no balance. That will make it easier for your bank or credit card provider to match the purchase with the debit. Mastercard says that its chargeback rules work the same as Visa's.

Any credit card gives you this protection, yet of course unless you pay it off IN FULL every month, there'll be interest charged that can be very expensive. If you're just doing it for the protection, then you may as well get a top cashback card, which pays you to spend on it. However, if you'll be borrowing as well (be careful), get a top 0% purchases card.
Have your say in our forum!