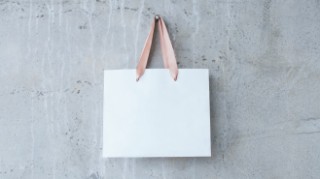 Sample Sales
Hidden 90% off designer sales, but sharpen your elbows
Sample sales are a fashion industry trick to discard excess stock, and can give 70%+ discounts on near-perfect gear. Yet before you head down, there are some crucial things to know...
There's no returns policy if you buy the wrong size or colour. Your legal rights apply, though, if it's faulty (see Consumer Rights).
Quality may not be perfect - inspect before you buy.
You'll often pay a small entrance fee.
It's all about the luck of the draw.
You may need to queue for a long time.
As you always have to go in person, location is crucial. Many of the sample sales are in central London, but we've also seen a good smattering around the rest of the UK.
More shopping bargains. Find out about...

Prepare yourself to bag a bargain
Sample sales tend to send people into a frenzy. They're not held in stores, but hotels or warehouses instead. It's a crammed, elbows-up atmosphere with not much time to make decisions. So read the tips below carefully to get yourself prepared. And never spend more than you can afford - do a budget.
These are pop-up stores, selling excess stock, so the atmosphere's nothing like the usual high street. It also means the returns and exchange policies operated by many retailers don't apply - so always ensure it fits, and you've got the colour/style you want.

However, this doesn't block your legal Consumer Rights - you have a legal right to refunds on faulty items. Sample sales flog items with defects, so make a note of them when you buy, as it's likely you'll be judged to have accepted these flaws. But if something falls apart or breaks once bought, you CAN return it.

Practically speaking, there may be problems as usually these sales spring up one day, then disappear the next. Finding the right person to help you could be difficult, so be aware of this when you buy.

What to check for: blemishes, tears and loose stitching you might not be happy with. True samples may be designed slightly differently or cut from a different fabric than the piece that made it to the stores, don't assume it is in perfect condition. Check for wear and tear.

Just because things may be damaged, don't rule it out. If something you love has been reduced to £10 from £200, see if it can be fixed. Zips and buttons are easy to replace, and clothes can be taken in.

If the sale is a one-day only affair, get there before it opens. People can queue for hours before it opens to ensure they get the best deals. If you are a common size, you'll have to be one of the first in.

However, if the sale lasts a few days, it's worth going twice. On the first day, get there before everyone else, see if there's anything you want and get it. Because if you want it, the odds are that other people do too. Then go back on the last day. Sample sales often slash the prices at the end of the sale to get rid of the stock. So items you had your eye on may be reduced further.

Do your research beforehand. See what items are worth on eBay or at outlet stores so you know what price you should be paying.

There are sales out there that say they are sample sales (as it causes a buzz), but in reality they're anything but. True sample sale prices are at least half the RRP on the tag. Don't buy anything less than that because there's a good chance you can get it cheaper via online outlet sites and eBay. You'll also have more time to research and think about your purchases.

Sample sales can be brutal, so plan with military precision. Go with someone who understands your style so you don't spend unwisely.

Go through your wardrobe and work out what you need. Decide how much you are prepared to spend and stick to your budget. It's too easy to get carried away at a sample sale and spend too much on things you don't need. Just because there are designer shoes for £40, down from £200, doesn't necessarily mean you have a bargain.

When you arrive, divide and conquer. One of you go to the racks and the other to the accessories. Pick up everything that you like. Don't put your items down till you are sure you don't want them. Stalkers are common in sample sales, waiting to pounce and take the items off your hands.

Ignore the sizes (especially if you're looking at an Italian brand), as many aren't standard sizes. Often, they've been made to fit a specific person, or altered to look good on the catwalk. Try on items and bring a tape measure for when you can't.

Wear tight-fitting clothing so you can change in public, as you're not guaranteed a changing room.

Sample sales comprise of items retailers can't shift. So really decide if you need it, or if you're getting carried away because it's a luxurious brand. It's also a good idea to keep away from 'trend pieces' and stick to classic items. That expensive neon crop top may be cool now, but will be ridiculous in a year - keep to a capsule wardrobe.
Know of a sale we've missed? Bagged any bargains or did you walk away seething and empty-handed? Tell us about it in the Sample sales discussion