Top charity giving sites
Choose the best fundraising site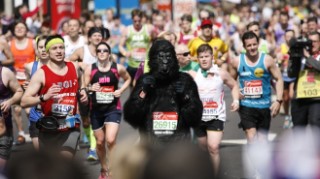 When running the marathon in a gorilla suit, or climbing the three peaks for charity, many people pick the best-known sites JustGiving or Virgin Money Giving to host their page. But it's worth doing your homework, as the amount your charity will get varies depending on the site.
This site-by-site guide helps you decide where to set your fundraising page up.
Get Our Free Money Tips Email!
For all the latest deals, guides and loopholes - join the 12m who get it. Don't miss out
What happens when you donate?
How much does a charity actually get from a donation?
You might be forgiven for thinking that a £10 donation made by a friend online means a £10 donation directly to your charity of choice. In reality, however, it can be much more or much less, depending on the site and whether or not the donation includes Gift Aid.
Some of the factors affecting the amount the charity ends up with include:
Some sites charge charities an administration or a transaction fee for processing your donation. This ranges from 3.5-5% of each donation and can make a huge difference to the overall amount a charity receives, especially if the total comes from lots of small donations which are all subject to the fee.

Card charges for consumers were banned on 13 January 2018, meaning sites can no longer charge donors extra for paying with a credit or debit card. However, the charities themselves may be charged an additional processing fee when you pay by card, which will again dent your donated amount.

There is the potential of a VAT charge, which the site must pay and will take from donations. This does not apply where the site itself is a registered charity and therefore benefits from tax relief.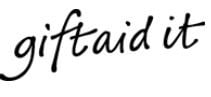 Tick the Gift Aid box
UK taxpayers making online donations always have the option to pay via Gift Aid. This allows charities to claw back your tax from the HM Revenue & Customs on either one-off or regular donations, meaning your donation's increased by 25% or more.
All the charity needs is your name, address and a declaration that you're a UK taxpayer. As this can be verbal, it can also be done over the phone.
How much extra the charity gets from Gift Aid
Charities reclaim the tax at the basic 20% rate, which due to the way the numbers work means they get 25% more than you donate (so if you give £10, the charity gets £12.50).
What about higher or additional-rate taxpayers?
Any higher-rate (40%) or additional-rate (45%) taxpayers are able to reclaim the difference between the basic and higher rates (ie, 20% or 25%) on top of this.
For higher-rate taxpayers, on £10 that's another £2.50 (so £5 in total), and for additional-rate taxpayers, it's a further £3.12 (so additional-rate taxpayers can give £15.62 from a donation of £10 - 56.2% on top of your original donation).
Higher and additional-rate taxpayers can choose whether to claim the extra tax relief when filling out their tax self-assessment form, though there's also an option to donate this extra tax to charity too.
If you don't do self-assessment contact HMRC and ask for a P810 form..
Most sites will hold your money for a period of up to a month before passing on donations to the end charity, meaning in extreme circumstances there is a small chance some of your money could be lost. £250,000 was lost when the online platform Charitygiving was suspended. Some payments may be covered by Section 75, although this is not always the case for cash transactions (see the Section 75 guide).

Do remember that in most cases the charity you're donating to will have signed up to that site, so in many ways it's the charity's responsibility to check payment methods diligently beforehand.

Want to donate more? Consider donating directly through payroll by sacrificing some of your salary, or getting a charity account - see our info for regular donors for more details.
Get Our Free Money Tips Email!
For all the latest deals, guides and loopholes - join the 12m who get it. Don't miss out
The top giving sites
Online giving sites can be private companies, not-for-profit sites or actual charities and this affects where your money goes (see the individual sites section for a full breakdown).
While you might prefer a site that gives the biggest proportion of donors' money straight to your charity, you might find your favourite charity isn't registered on that site, or even that it has to pay a hefty fee for the privilege of being registered there. The sites vary a lot, from simply hosting basic pages to offering a whole range of features such as integrating with fitness tracking and allowing people to donate via text. They also offer different services for charities, such as training, reporting features and claiming Gift Aid.
Here's a run-down of what we found, we've compared by the amount you'd expect a charity to get, including Gift Aid.
Max cash to your charity and free for it to use

In terms of maxing your cash, you can't beat Wonderful.org, which gives charities the full £12.50 from a £10 donation with Gift Aid. It doesn't charge any service or processing fees to the charities, meaning 100% of your donation goes directly to doing good.

The catch is that Wonderful is still small, with only 130 charities signed up.

Out of the major players, MyDonate comes top, giving charities £12.35 from a £10 donation with Gift Aid - though it's closing on 30 June 2019. It doesn't charge any service fees to the charities, although they will have to pay a 1.3% charge for donations made by credit card, or a flat 15p fee for debit cards. It has around 12,800 charities signed up, including all of the top 10.
Online selling for charity

If you want to sell online and have the proceeds go to charity, PayPal Giving Fund (formerly MissionFish) gives the full £12.50 per £10 to your chosen charity. It's a collaboration between PayPal and eBay, and allows you to choose what percentage of sale proceeds you want to go to charity. The drawback is that it doesn't support fundraising efforts that rely on sponsorship.
TABLE_CELL_STYLE

AMOUNT GIVEN DIRECTLY TO CHARITY

TRANSACTION FEES CHARGED TO THE CHARITY

ADDITIONAL MEMBERSHIP FEES CHARGED TO THE CHARITY

NUMBER OF CHARITIES SIGNED UP

Fundraise for UK charities:
Wonderful
£12.50
None
£0
130
MyDonate
£12.35
£0.15 flat debit card fee
£0
12,800
Golden Giving
£12.22
2-3% donation charge (2)
£0
1,500
Virgin Money Giving
£12.15
2% transaction fee + 1.5% card processing fee (2)
£150 plus VAT - one-off
13,500
Everyclick
£12.02
4.8% fee on donation
£0
200,000 (3)
Everydayhero
£12.03
4.25% transaction processing fee + 1.6% card processing fee
£0
5,600+
JustGiving
£11.74
1.25% card processing fee + 5% fee on donation + gift aid
£15 or £39 - monthly (4)
25,000+
Have your donation matched:
The Big Give
£12.00
4% processing fee
£0
9000+
Donate to charities based overseas:
Global Giving
£11.25
5-7% service fee + 3% processing fee
£0
2,700+
Donate and fundraise through online sales:
Paypal Giving Fund
£12.50
None
£0
4,000+
(1) Donors can choose to absorb this cost by paying an additional 25p on their donation. (2) Fees are not charged on Gift Aid (3) Can start raising funds for any charity and Everyclick will contact them asking them to sign up. (4) Charities raising over £15,000 in 12 months will be charged £39/mth. Charities raising less will be charged £15/mth.
Online giving sites - full breakdown
Charity giving: other ways to donate
You can support both the RNLI and Macmillan Cancer Support by following a link from their sites and buying from Amazon. In return, Amazon promise to donate a minimum of 5% of the value of all orders made to the charity concerned.

Other retailers also have charity partners. Shop at John Lewis, M&S, eBay, Amazon, Argos, The Body Shop & more through charity portals Give as you Live, easyfundraising.org.uk or The Giving Machine and the retailers pledge to donate part of your spend to your chosen cause.

There's a big number of charities you can support, or you can set up a cause if you're fundraising for a specific local project or running a marathon.

Donating shares to charity is a less obvious way of giving but there are tax benefits here too. Sign over your shares to charity and there's no capital gains tax and you can offset their value (on the day you transfer) against income tax.

There's a number of ways this can be beneficial. Perhaps you've a shareholding so small it's not worth selling? Or it can be a useful way to give if you've used up your capital gains tax limit (you can make up to £11,300 of one-off gains a year before tax is applicable), or you want to offload some shares and the income tax write-off means you get a double hit tax benefit.

The transfer form itself works as a record of the transfer and the responsibility of selling the shares moves to the charity, which can wait until it builds up a bigger portfolio to cut down stockbroking costs.

There is a way to help at no cost. The Hunger Site and similar sites work by sponsorship. You go to the site, click the link, and sponsors pay for food to be donated to someone who is starving. There are other similar sites which donate to various causes.
Payroll giving lets you donate a regular amount directly from your salary through your employer's payroll. The donation is given before tax (but after National Insurance) is taken off, so the charity automatically gets more, regardless of what level of tax you pay.

If you're a basic-rate taxpayer, you pay 80p for every £1 donation. For higher-rate taxpayers, it's 60p, and for additional-rate taxpayers, it's 55p. In other words, the charity gets the tax that you would have paid, on top of what you're actually paying, ie, the full £1.

The only problem is employers must have a scheme in place: you can't just do it on your own. Ask your HR department if your firm runs a scheme. If not, it's worth trying to encourage it. It's a simple process run through automated payroll systems. The Association of Payroll Giving Organisations (APGO) may be able to help.

Unfortunately, self-employed sole traders can't access payroll giving.

The Charities Aid Foundation runs special charity accounts which let you pay money in directly through either Gift Aid or payroll giving, where the tax is automatically collected and added to your account.

After this, you can use a special Charity Voucher Book - it works like a chequebook - to donate from your account, or make payments online, to a charity of your choice. The big advantage is you can donate tax-efficiently on impulse, even putting the special vouchers in collection tins to ensure the charity gains the maximum amount. You can choose to have your name on the voucher book, like a chequebook, or leave it blank if you want your donations to be anonymous.

Tax breaks can make a real difference to the size of donations. To give £20 using the Gift Aid scheme, a basic-rate taxpayer would only need to give £16, a higher-rate taxpayer £12, and an additional-rate taxpayer just £11 (assuming the extra tax is donated to charity too). Overall, this means to give a charity £240 in a year would only cost a higher rate taxpayer £144 and an additional rate taxpayer just £132.

The solid chink when you pop a few pennies in the charity bucket still provides well-needed donations. However, if you're planning to do your bit, taking advantage of these tax benefits should turn that solid chink into a solid chunk of cash.

The Charities Aid Foundation told us that if you're a higher rate taxpayer, you have to claim the difference through self-assessment. The easiest way to donate in this case is through the Give As Your Earn scheme where the benefit goes through automatically.

The Charities Aid Foundation takes an admin fee, a contribution to its charitable mission and a contribution to its founder the National Council for Voluntary Organisations - this is 4% in total.

If you've got a charity credit card, ditch it now. Most charity credit cards donate to the charity at a rate of only 0.25%. That means if you spend £100 on the card, the charity you're helping only gets 25p. Spend £16,000 a year on the card, and the charity only gets £40.

But get a top cashback card, and you can earn an introductory 5% cashback for three months to a maximum of £100, and up to 1.25% ongoing cashback - five times what your charity card's paying.

Full info and top pick cards in our Ditch Charity Credit Cards guide.
Join the MSE Forum Discussion