How to earn £50-£150 in a couple of hours via market research focus groups – including the top 12 agencies to join
If you're willing to give your views on anything from fantasy football to chocolate spread or luxury cars, you could walk away with £50-£150 from taking part in a market research focus group.

The best bit is you don't need any special skills or knowledge – you just need to be yourself. All it usually involves is sharing your thoughts on the chosen subject in a focus group (typically eight or so people) for an hour or two – often over biscuits and a cuppa. A researcher will lead the discussion, asking for opinions on advertisements or a something else to do with the topic.
Plus these days you don't always need to actually attend a focus group in person – companies run many projects via video call or online chat forum too.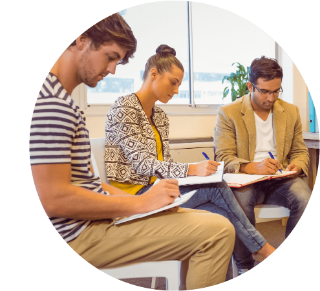 Focus groups are usually recruited for via market research agencies, and knowing the right sites to sign up with can substantially boost your takings. So to help, we've compiled the top 12 companies below.
All the agencies listed restrict the number of projects you can take part in. Usually the limit is one every six months – and that's with ANY agency. (They do sometimes make exceptions though, and you'll always be told of any restrictions before being offered a job, so it's not something you need to worry about).
With that in mind then, see this as a nice little occasional earner rather than a chance to amass a fortune. But if you keep at it, it can really pay off – as this email from Rosie shows:

I've been doing market research for over a decade. Initially, I thought it would just give me a bit of extra pocket money, but over the years I've made over £5,000, which I put towards my first flat deposit! It's also really fun taking part in the focus groups. Oh, and they usually give you free sandwiches... what's not to love?
- Rosie
We'd love to hear which market research agencies you rate, and why. Please pop your thoughts in the comments below or in the Market Research forum thread. Plus see our guide to making cash by filling in Online Surveys.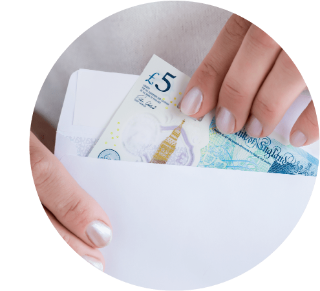 14 tips to get the market-research cash rolling in

Before we get onto the top market research sites to sign up to, here are a few tips to max your earnings:

The number of focus groups you can do is restricted to a couple or possibly a few a year (though firms will sometimes make exceptions and let you do it more frequently for hard-to-fill projects).

Because of this, aim for the higher-paying projects. We're talking projects paying at least £50, rather than smaller projects paying a tenner. The really sought-after jobs can even pay £150 or more.

Projects are usually advertised by email, but never use your normal email address. It'll be immediately flooded with market research requests. Instead, set up a dedicated email account. As a powerful free option, Gmail is among the best.

To boost your chances, set aside some time to sign up to all the agencies below. As the number of focus groups you can attend is limited, we've picked the ones with solid feedback from MoneySavers and Trustpilot.

It's a numbers game. If you're not selected to take part straightaway, keep applying – companies often have oddly specific criteria. One seasoned focus group-er we spoke to said she had a hit rate of about one in six.

Spaces on popular projects vanish more quickly than the green triangles in a Quality Street tin at MSE Towers. So when an email for a suitable session hits your inbox, register your interest immediately. Also, make yourself easy to get hold of.

Most in-person focus groups take place in major cities. Yet it's still well worth everyone signing up – these days many projects are run via video call, online forums and even WhatsApp groups.

If an application form asks for your opinion on something, get really into it and try to stand out. This will up your chances of selection.

Are you really a Porsche 911-owning, tequila-drinking pescatarian? Don't be tempted to fib, as companies can tell who's telling porkies.

As one recruiter told us: "We can spot people who merrily go through ticking all of the options in our survey in the hope of getting picked... they don't."

If the company demands any type of fee or deposit, walk away. None of the companies below did when we checked.

These can be another source of opportunities, often at locations handy for you. For example, I recently got £50 for a chat on childhood vaccinations for our local council.

Your first £1,000 of income from 'trading and miscellaneous' work is tax-free, which includes focus groups. Above that, you'll need to declare it. For full information, read HMRC's self-employment leaflet.

If you're a 'business decision maker' you're often paid more. Same goes for professionals such as accountants, dentists and solicitors.

For example, we saw a company paying £220 for a three-hour session on business credit cards or £125 if you make decisions on toilets in office buildings.

Unfortunately, people working in advertising, the media and marketing are often excluded from taking part in research. However, it's still worth joining – this restriction will be made clear on individual projects' application forms.

You need to be 16 or over to join the majority of the market research companies listed below. (This can vary, so check with the individual firm.)

However, many projects specifically ask for kids under-16 to be interviewed, accompanied by their parents, so it's worth keeping an eye out on their behalf. We've seen some fun activities listed, eg, get paid to test Lego.

The child will receive anything from £15-£40 for an hour, and the parent usually gets a chaperone fee of about £30.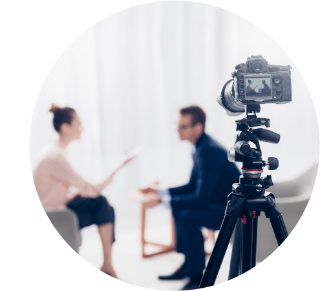 The top 12 market research agencies to join

Now without further ado, here are the top market research companies to sign up to. We've chosen these based on feedback from users, as well as our own experiences when we signed up.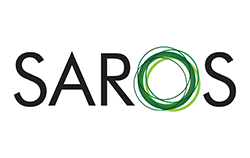 1) Saros – a big, well-established agency
Established agency Saros typically pays £40 to £100 cash for two hours' work. We've also seen projects that involve taking part in WhatsApp groups for a few weeks pay over £200. 'Like' its Facebook page to get first dibs on the latest opportunities.

Typical payment per project: £40-£100
Where does it run groups? Most face-to-face research takes place in the major cities such as London, Manchester and Birmingham, but it runs telephone, online and in-home research too.
I have done a couple of things for Saros in the past, got paid on the day in cash. Whoop-peee, £40 or £50 straightaway.
- Forumite Danielle1977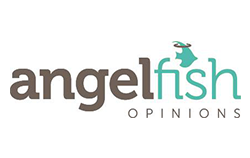 2) Angelfish Opinions – good for fun online projects
With plenty of online projects, Angelfish Opinions has great Trustpilot feedback. Tasks are often on fun subjects – we recently saw it offer £50 for an online fantasy sports task and £70 for an online forum about travel. Its Facebook page is full of current opportunities.

Typical payment per project: £40-£200
Where does it run groups? Face-to-face groups are UK-wide. It also has many online projects.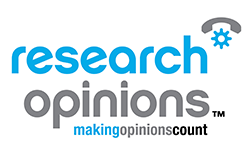 3) Research Opinions – one of the higher payers
Based in Manchester, Research Opinions runs focus groups across the country – often for tasty sums. We saw £200 offered for a two-hour luxury car focus group and £120 for an online forum about chocolate spread on pancakes (sign me up...). Join its busy Facebook and Instagram pages for a heads-up on new projects.

Typical payment per project: £50-£200
Where does it run groups? UK-wide, with many online sessions.
I attended a focus group with Research Opinions for two hours (drinks and snacks provided) and was given £50 cash. All I had to do was sit in a room with five other people and give my opinion on a certain well-known brand.
- Forumite Needeasymoney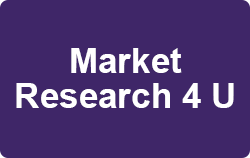 4) Market Research 4 U – good for people in the South East
When we checked, Market Research 4 U had heaps of opportunities on offer, from £50 for a one-hour chat on joining the Royal Navy, to £70 for a two-hour chat about nappies.

Typical payment per project: £50-£150
Where does it run groups? The vast majority take place in London, Essex, Hertfordshire, Kent and Surrey.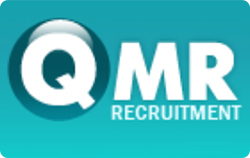 5) QMR – good for heaps of opportunities
QMR is a well-established agency that had tons of opportunities when we checked. Shout-outs included £85 for a three-hour focus group on snacks and £135 for an online project on beer.

Typical payment per project: £50-£200
Where does it run groups? UK-wide, with lots of online projects.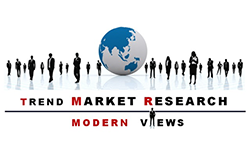 6) Trend Market Research – high payer with lots of projects
Trend Market Research is another good bet, with reams of well-paying projects. We saw £230 for a three-hour discussion on cars (car discussions are often one of the top payers if you fit the bill) and £50 to taste a meal and give feedback. Join its Facebook group for alerts.

Typical payment per project: £40-£200
Where does it run groups? UK-wide, but mainly London and the Home Counties.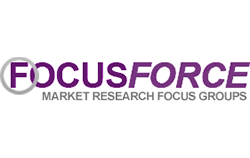 7) Focus Force – good for Londoners (plus has online projects)
Holding most of its groups in London, Focus Force typically pays £50-£100 a survey. When we signed up to test it, there were a host of projects, from £50 to test cooking a meal to £60 for a two-hour chat on 'your perceptions of Africa'.

Typical payment per project: £50-£100
Where does it run groups? Mainly in London venues, but it also offers online and telephone projects.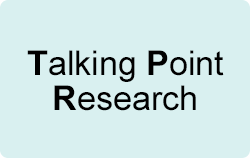 8) Talking Point Research – high payer with lots of projects
Another established agency, Talking Point Research is well worth a join. When we checked, projects included £60 for a one-hour group on fitness and £40 for a telephone interview if your child has a skin condition.

Typical payment per project: £40-£100
Where does it run groups? UK-wide, but mainly London and the Home Counties.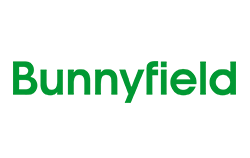 9) Bunnyfield – good for research on fun topics
With decent feedback from MoneySavers, Bunnyfield runs focus groups, as well as many online and telephone projects. Topics are often fun – we saw £50 offered to talk about days out and £50 for an online forum about football kit.

Typical payment per project: £50-£150
Where does it run groups? London, Oxfordshire and Sheffield, but it also has online and telephone projects.

I've done focus groups for £50-£100. Better still are the telephone/live web ones where you don't have to leave the house. Bunnyfield's good for this.
- Forumite MollyDolly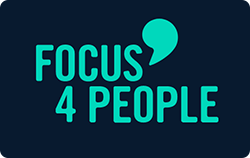 10) Focus4People – runs groups in the South East (and online)
It's possible to earn £30 to £150 per session with Focus4People. Recent projects included £40 for a one-hour video call on news and £50 for an hour's in-person chat about holidays. Like its Facebook page to see the latest projects.

Typical payment per project: £30-£150
Where does it run groups? UK-wide, though most projects are in south east England. It also runs telephone and online sessions, so it's worth everyone joining.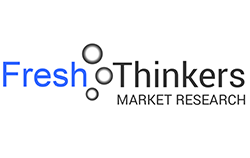 11) Fresh Thinkers – worth joining for belt and braces
While it had fewer projects than some of the other agencies we signed up to, Fresh Thinkers is worth signing up to for belt and braces.

Typical payment per project: £40-£100
Where does it run groups? UK-wide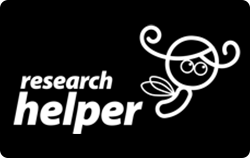 12) Research Helper – join if you're keen
Another site worth joining if you're really committed is Research Helper. When we joined though there were only a couple of opportunities currently available, including £20 for a telephone interview on groceries.

Typical payment per project: £20-£50
Where does it run groups? UK-wide
Join the MSE Forum Discussion
Have your say
This is an open discussion and the comments do not represent the views of MSE. We want everyone to enjoy using our site but spam, bullying and offensive comments will not be tolerated. Posts may be deleted and repeat offenders blocked at our discretion. Please contact fbteam@moneysavingexpert.com if you wish to report any comments.