What to do when someone dies
Death in the family, or loved one? Full checklist
Get Our Free Money Tips Email!
For all the latest deals, guides and loopholes - join the 12m who get it. Don't miss out

Rose | Edited by Dan
Updated 19 Jul 2017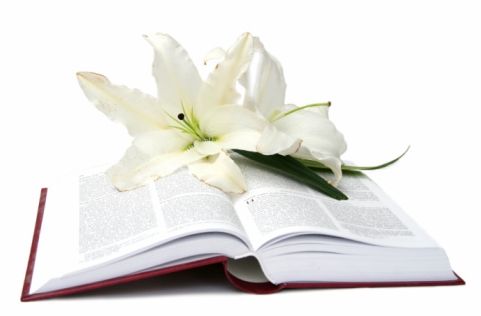 It's tough enough to know what to do when someone dies, whether a loved one or family member - and that's even before bureaucratic and financial issues. This checklist features crucial tips to make things easier.
This guide is to help ease the load after someone's died. If you're planning for the future, see the Death Happens guide for tips to help minimise financial trauma for loved ones.
This is the first incarnation of this guide. Please feed back in the forum discussion.
While every effort's been made to ensure this article's accuracy, it doesn't constitute legal advice tailored to your individual circumstances. If you act on it, you acknowledge that you do so at your own risk. We can't assume responsibility and don't accept liability for any loss which may arise as a result of your reliance upon it. Huge thanks to Withers LLP, Silverman Sherliker LLP, The Natural Death Centre Charity & Age UK.
What to do when someone dies - the timeline
This guide has been written with English and Welsh law in mind, though much of it will apply to Scotland and NI. See the Scottish Government and NI Direct for more.
Call a doctor and tell their nearest relative
If someone's in a life-threatening emergency, call 999 immediately. The St John Ambulance website also has info on what to do if you're with someone who is unconscious and not breathing, including how and when to resuscitate.
Try to keep calm
Once you've done all you can and are waiting for medical help or family to arrive, try to keep calm. Some find keeping busy with simple practical tasks can help. Call a friend or relative for support, and take things gently. The death of a loved one is a huge trauma that will take its toll, even if you aren't feeling it now.
The body can be kept in a mortuary, at home or elsewhere
Many hospital mortuaries will allow you to keep the body there until the morning of the funeral. If no post-mortem's needed, it can be kept at home, at an undertaker's mortuary, or elsewhere for visitors to pay their respects until the funeral.
Check their pets are looked after
It's easy to forget about this, but check in case they were the sole owners of any pets at home. If you're unsure, check with close family and friends. Neighbours may be able to help with this too.
Pets can be left to others in a will, but they'll still need to be looked after, even if just until other arrangements can be made. Relatives and friends may be happy to take them in, but if not, contact your local RSPCA branch.
Secure any property and cancel milk or newspapers if they lived alone
If the person lived alone, don't forget to ensure the house is safely locked with all windows closed properly. Sadly, empty houses can be a magnet for burglars, so it's important to check it's secure as soon as you can.
Don't be afraid to ask for help, or seek grief counselling

When you lose someone close to you, it's likely you'll go through a huge range of emotions, often including shock, pain, and anger. These are all a normal part of the grieving process. Look after yourself - you and your family are most important.
The first few days
Share tasks with family and friends
This is a key point to keep in mind throughout the tasks to come. With a funeral to organise, family and friends to tell, and other organisations to notify, make sure you aren't taking on too much at an already stressful time.
Notify other relatives and friends
Before you, or anyone else, start tackling the finances of someone who's passed away, there are key practical and emotional steps to take. As well as telling relatives and friends, several other parties will need to be told.
Register the death within five or eight days
You can't finalise the funeral date until this has been done, so it's an important step. You'll usually need to do this within five days in England, Wales and NI, or eight days in Scotland - though this doesn't apply if the death's reported to the coroner.
Get any extra death certificate copies when you register
When you register the death, you'll also be able to buy copies of a death certificate. This is an official copy of what's on the death register, often needed as proof by companies and financial institutions, such as banks and insurance firms.
Get extra cash to help - could be £1,000s
Sadly, in many cases (especially if you're self-employed) you'll end up out of pocket if you've had to take time off work due to your spouse's death.
By the end of the first week, if you can
Check for a funeral plan

Before you start planning the funeral, check if there's already a financial funeral plan in place. This is where a burial or cremation's already been arranged and paid for. This will be useful as it may cover some of the cost, or they may have even paid the venue ahead of time. Their next of kin's likely to know is there's a funeral plan (if this isn't you).
Organising the funeral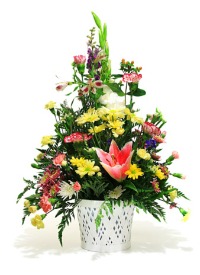 Funerals generally take place within the first week or two. So when you feel strong enough, it's worth starting to think about what's needed. A few points to consider:
Using a funeral director? Get as many quotes as you can

Funeral directors can provide help with the practical aspects of a funeral. This could include moving and preparing the body, taking care of the paperwork or helping you arrange a service. You don't have to use a funeral director, but if you decide to, get a decent range of quotes if you can, and check exactly what's included.
Paying for the funeral

A funeral's a huge financial transaction, yet it's entirely understandable many won't be in a fit state to think about cost at such a difficult time. So ask a friend to help with any quotes and getting prices down if you can - show them these tips to help.
Is cremation cheaper than burial?
Of course, it's a hugely personal choice, but which is the most cost effective depends on where you are, and what options you go for. Don't assume cremation's cheaper - in some areas crematoria fees are greater than burial fees, so check with the local council.
You can transport them yourself if you wish
Though most people tend to use a funeral director to transport the body to the funeral, there's nothing stopping you from doing this yourself if you wish.
Check for a will
It's a good idea to start looking for a will in the first week if you can. It may have useful info on their burial or cremation wishes, as well as any details of a funeral plan.
The next few weeks onwards
dealing with the estate
Who sorts out the deceased's finances?

When someone dies, if they had any outstanding debts to settle, or any assets to distribute, someone else will need to take charge.
Tell ALL organisations and close accounts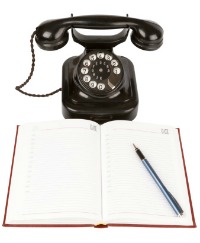 If you're the executor or administrator, you'll need to sort official affairs, distribute assets, and pay and recover debts. It'll take a bit of organisation, so keep track of who you've told as you go along.
Can I cancel mobile and TV contracts?
If the deceased had contracts for subscriptions such as TV, phone and broadband, whether you can cancel any outstanding payments depends on the contract.
Beware using others' passwords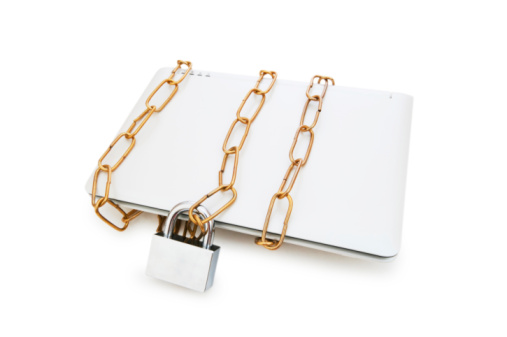 Even if you've login details for someone who's passed away, it's likely you'd be in breach of the website's terms by using them, which could get you into trouble legally.
Get extra help with financial decisions if needed
There are several crucial, difficult financial decisions to make after the death of a loved one. Yet it's an emotional time, so don't make snap judgements - wait until you have a clear head.
Debts are owed from the deceased's estate - not passed onto family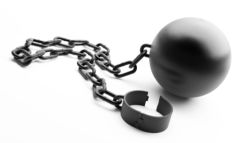 Before money, possessions and property can go to inheritors, any debts and tax need to be paid.
Reach an agreement with creditors to avoid future problems
If all the deceased's assets pass to their surviving partner there may be no money left in the estate to pay any debts, which could mean they're written off.
Reclaim any debts owed
If the deceased has any commercial debts or cash owed to them, or was in credit on their bills, the executor or administrator needs to recover this money.
Find lost bank accounts for free
If you can't find all the deceased's bank, building society or savings accounts, website My Lost Account can find out where they held an account, though it can take up to three months to trace. There are also sites that can help you trace lost pensions and investments too. See the Reclaim Forgotten Cash guide for a full how-to.
Claim on any life insurance plans

Life insurance (also known as level term life assurance) usually pays a lump sum to the spouse or family after the insured person dies. So if the deceased had a life assurance or mortgage life assurance plan, call the provider to let it know they've passed away, and to start the claims process.
Sort out inheritance tax
If you're the executor or administrator, you'll need to sort out any inheritance tax (IHT). This is paid on the estate if, after debts are settled, it's worth more than £325,000 (and there aren't any other exemptions that need to be applied - see HMRC for more).
Value the estate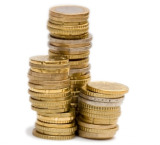 Once debts and taxes are paid, you'll need to work out the total value of the deceased's assets, known as their estate.
Dealing with property inheritance tax: Negotiate with creditors to avoid having to sell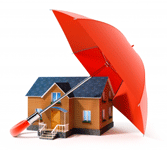 Inheritance tax and property are a slippery pair. This is where problems arise as, unfortunately, in some cases you may be forced to sell the family home.
Share out the remaining assets

Once you've gone through all of these steps, you'll be pleased to hear there's only one big financial task left to tackle - share out what's left of the estate.
Unmarried partners won't automatically get a share
If you weren't married or in a civil partnership, sadly you won't automatically get a share of the estate. If they hadn't provided for you in another way, you've the option to make a claim under the Inheritance (Provision for Family and Dependants) Act 1975 in England and Wales.
Other dependants may also be able to claim under this too, see Gov.uk to apply. It's worth seeking legal help if you want to do this, or if any family disputes arise - see the Citizens Advice for help.
Share your experiences on the forum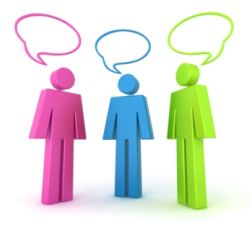 The Deaths, Funerals and Probate forum board is a useful resource for sharing your thoughts and getting support from others who've been through this before.
Whether you want help with funeral flowers, probate or the sale of property, the forums are well worth a visit. Plus if you've any tips to pass on, share them in the What to do when someone dies forum discussion.
Get Our Free Money Tips Email!
For all the latest deals, guides and loopholes - join the 10m who get it. Don't miss out