Haggle on the high street
Tips & tricks for hidden discounts
Haggling isn't reserved for backstreet bazaars, you can haggle £100s off at high street shops such as John Lewis, Tesco and Debenhams. This guide spills the beans on the top 10 shops to haggle in and the stock phrases to help grease the wheels.
If you don't ask, you don't get
Over the years, Brits have accepted haggling as rude and impolite, when it's neither. This misconception has left the big stores with their profits intact and only the knowing few with big bargains.

Haggling cuts shops' profits. But if you wouldn't buy at a higher price, this way they still make a sale.
The law behind this
When you walk into a shop or phone a call centre, until money's changed hands, no contract's been struck. By law, no store has to accept your cash, even if you're paying the ticketed price.
Equally, you don't have to accept the ticketed price. What counts is the bargain struck, so why not ask them to lower the price? After all...
What's the worst that can happen? They say "no".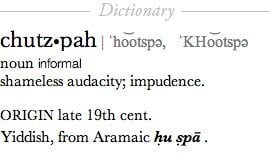 Do it with chutzpah!
Chutzpah's a powerful consumer weapon, especially when combined with talents not often evoked in the money world: seduction, a gentle patter and a twinkle in the eye. Aim for polite, firm, non-combative and maybe just a touch flirtatious.
Aggressive or forceful haggling's usually a mistake. It annoys the person you're dealing with, and your discount is normally at their discretion.
Top high street shops to haggle in
In November 2018, we polled more than 1,500 MoneySavers to find which shops hagglers have the most success in. With over 50% success rates in big name chains B&Q and Tesco, it shows you could be throwing cash away by not haggling.
There's absolutely nothing wrong with asking for a discount – in fact, it's built into some shops' official policies. A former member of staff at one big DIY store even once told Martin they'd been told if anyone even asked for a discount, just to give them 10% off.

This isn't just big-name chains, either - 84% of people who haggled in independent shops reported they'd had success. But when it comes to smaller businesses remember there's a balance to be struck. While we always love cheaper deals, it is worth bearing in mind that some shops are struggling at the moment, and a viable local high street is a boon, both for convenience and your community.
| RETAIL CHAIN | SUCCESS RATE (1) | RETAIL CHAIN | SUCCESS RATE (1) |
| --- | --- | --- | --- |
| 1. B&Q | 57% | 6. Carphone Warehouse | 48% |
| 2. Tesco | 54% | 7. Primark | 40% |
| 3. Homebase | 49% | 8. Clarks | 38% |
| 4. Currys / PC World | 49% | 9. Waitrose | 38% |
| 5. John Lewis | 49% | 10. Asda | 37% |
'I asked for £100 off a TV, got £150 off' – some inspiration before you start...
MoneySavers swear by haggling. We're constantly hearing haggling success stories. Please add your feedback to the High Street Haggling Successes forum discussion.
Went into Currys to buy a TV – asked for £100 off to match competitor prices, and because it was a clearance item. The manager said yes and even threw in a free £50 HDMI cable, which I didn't need so gave it back for cash, getting me a total of £150 off the original price of £1,500. It was easy.
- MSE Guy
I got a Panasonic DVD recorder which was £240 full price and on sale in Richer Sounds for £170. I found it for £150 online, so they beat the price by £10, doing it for £140.

- ncrossland

My wedding dress was £650 reduced to £500. I told the shop my budget was £300 (it was more). While wearing the dress (which will need taking in) I haggled the owner down to £300 on the basis I could pay in full there and then. It is perfect!
- frannyann
If you can club together with friends to get similar things at the same time you stand a better chance of successful haggling, as you have more clout through the bigger order. Myself and a few friends clubbed together to buy over £1,200 worth of consoles at Game, and we saved around £600 by haggling.
Top 23 haggling tips
Customer service assistants often say they're not allowed to give discounts, but if you're new to haggling, an easy start point is asking them to throw something in on top. Whether it's free cables with TVs, polish with shoes or a fridge with a kitchen, if you need an add-on, try not to pay extra for it.

To prove no ask's too cheeky, one MoneySaver persuaded an electrical-shop sales assistant to throw in a £60 George Foreman grill with a £500 laptop.

If the price is already reduced – in a sale, manager's clearance or online promotion – there's often more flexibility. The boundaries have already been flexed and the psychological loss for the salesperson is reduced as they've already given up on the idea of getting full price.


Towards the end of a sale is a golden haggling opportunity, as shops are keen to reclaim their display space for new stock. It's worth pointing this out in a friendly way. For a detailed example:

The discount haggle – Martin's story

John Lewis's 'never knowingly undersold' price promise is effectively an open invitation to haggle. But many people just walk in, get what they want, pay the set price, then leave.

I once spotted a small wooden bathroom cabinet, original price £80, on sale for £40. It was both the last one left, and the last sale item in the entire department. My suspicion was if they didn't sell it that day, they'd chuck it out.

Spotting someone who looked like a manager walking past, I asked if I could have the cabinet for a discount. He was open to it straightaway: "How much?" In that moment, you know the haggle's on – now it was just a question of the price.

The preamble was important: I wanted him to know I understood why he should discount it. So smiling, I said, "Well I'm sure you want to reclaim your display case, and I'm willing to remove this for you. So why don't I just give you a tenner and get it out of here?"

He tried to suggest £20 – already 50% off! And half-heartedly at that. "Go on, a tenner and I'll just get it out of here." Five minutes later I was out the door with my £80 bathroom cabinet for £10.

- Martin Lewis, MSE founder & chair

Discounts are often available for bulk-buying. This may mean stocking up for a year, buying combinations of products, or even going with a gang of mates who want to buy something similar.

The advantage you have is you're going to hand over a lot more business, and you may secure a reduction because of it.

Spot a window offering live chat with a help person when browsing an online retailer? Don't dismiss it – this can be a route to hidden deals. To test this, we chatted to 10 retailers via live help, asking a few questions about a product before requesting a discount.

Three stores offered us discounts: Nike a 10% off code; Dell £55 off a £779 laptop; and Dyson an extra £10 off a £350 vacuum that was already in the sale, plus a free tool kit. For full info see Haggle via online live chat and if you're successful, please let us know in the Shopping Secrets forum thread.

Whether it's haggling via online help chats, hidden codes on price tags that reveal if items'll be on sale shortly or abandoning shopping baskets on websites to score discounts, often ways to save are hidden. Our Shopping Secrets guide lists things shops don't want you to know – many are insider secrets divulged by shop workers.

If you're haggling face-to-face, an assistant manager or supervisor is a good person to bargain with. They have more discretion than most of the shop staff, understand the retail game a bit better and are used to pleasing customers. Go to the very top, though, and the person will be short of time, and not bothered about one small sale.

Sales staff have weekly, monthly or quarterly targets on the amount of warranties they can sell. Reaching this target's often crucial to them, so it gives consumers a real bargaining tool on products they're likely to flog warranties with.

The best bit is you're free to change your mind within 45 days of purchasing under The Supply of Extended Warranties on Domestic Electrical Goods Order 2005. So buy the knocked-down item then cancel the policy for a full refund. (This applies to service agreements and insurance products.)

One MoneySaver got a Sony LCD TV reduced from £1,000 to £750.

As negotiations come to a close, a classic sales technique is staying silent. They want you to accept the price just to fill the awkward silence. Make them fill it with a cheaper offer.

If you're shopping in person, look for the tiniest of dents or scratches in electrical appliances, or marks on clothing. This makes them more difficult to flog. Clothing can be cleaned and your new fridge'll soon be knackered anyway.

One MoneySaver even talked their way to 20% off a dog-eared book in Waterstones.

It's worth noting that even if you buy something knowing it has a fault, you still retain your consumer rights if something else goes wrong. For example, if you buy a washing machine with a small dent and it goes on the blink a week later, you can still get a refund. For a full explanation, see Martin's Shop staff quoted nonsense rights at me blog.

Don't target retailers in isolation, play a number off against each other. This has two advantages: it gives you a solid foundation and it prods their competitive instincts in your favour, as they want to prove they're better than the opposition.

Many high street retailers will price-match internet prices when pushed. To find the cheapest e-tailer, use a shopping comparison site or shopbot.

A shopbot – or shopping robot – saves you time by trawling through selected e-tailers to find the cheapest deal. Sites like Google Shopping and PriceRunner search for the lowest prices on clothes, electronics, appliances, toys and more.

Print the results or show them on your mobile and see if the shop will match the price. If you're feeling naughty, keep your thumb over delivery costs. There's more on this in the Cheap Online Shopping guide.

Negotiating with independent retailers, where you can speak directly to the owner, is often a better bet than a chain, as there's more leeway.

This is because in owner/retailer shops, the owner has complete discretion, so a smile and a hint that you'll become a regular shopper can work wonders.

Better still, become a regular. Somewhere you give your custom frequently is likely to look after you. Put all your business through them, provided they'll price-match the best deals you can get elsewhere.

Companies are more amenable to haggling at slower times of year, when fewer customers are after their wares. Do the exact opposite of what firms expect you to do: go for cameras or game consoles with special Christmassy packaging in January; lawnmowers and electric fans when it's snowing; blankets and electric heaters in July.

Towards the end of a firm's financial year or monthly target, retailers and sales people are often much more willing to haggle. At this point, it's the volume rather than profit that really counts, so they're willing to cut margins down to a sliver, just to make sales. This is also the time when head office sends down special deals and sweeteners.

If you're in doubt about when a firm's financial month/year end is, assume it's the calendar month and the tax year. As a general rule, the end of Saturday is fortuitous and the last Saturday of the month is the hottest date in the haggling calendar.

For more info on this, read the Best Time To Haggle forum thread, where we asked MoneySavers working in sales to share their tips.

Don't talk about your payment method until it's necessary. Sellers prefer debit cards to credit cards, so request a discount for using a debit card.

If a firm has its own financing options, it may be worth hinting you're interested, without committing, as there's often good commission on finance. They'll be more disposed to give a bigger discount. Though don't actually use their financing options: they're generally expensive.

Watch out for obsolete models, such as older Blu-ray players and cameras, usurped by newer versions. If it's the last one left, offer to 'help them clear their shelves for restocking'.

It's worth knowing electrical shops sometimes use price codes to secretly communicate to staff which models need to be shifted quickly to make way for new stock.

According to shop staff we asked and forumites with inside knowledge, the key to these codes lies in the last digit of a price. While most prices end in 9 (or 0), if one ends in 7 or 8 (eg, £19.97, £109.98 etc), it usually means that model has been discontinued. If the price ends with a 1, eg, £5.91, the item is often especially old clearance stock.

Try not to haggle when a shop is crammed with other customers. The last thing salespeople are interested in is reducing their margins when they can see lots of people willing to buy. Go during times of shopping serenity, such as midweek mid-mornings.

In Martin's year out before university, he had a job selling caravan awnings. As a salesman, he had full discretion to drop the price. Yet he was instructed to routinely tell customers he had to check with the manager beyond a certain level.

This both put a break in negotiations and, if they weren't going well for Martin, allowed him to return and say "sorry, it's not possible, I can only drop it so far", without looking like the bad guy.

Often customers were fooled into settling at that point. Remember, even if the salesperson is telling the truth and does need the manager's permission, make them go back to the manager with an offer, or get them to bring the manager to you.

Use shopping comparison websites to set a target price before you shop. These sites search the net to find the cheapest deal, whether you're shopping for clothes, games, toiletries or owt else.

Before diving in, do some haggling reconnaissance work, just as a professional negotiator would. This site's a mine of useful information on all manner of products, from iPhones to facemasks. Search to discover what deals and vouchers are available, then use them as a bargaining tool.

Say you're buying a camera and you unearth that Canon recently gave £50 cashback on your desired model. This could well mean the price is negotiable.

If you're nearly ready to buy, start to use true sales negotiation language. Let them know the exact conditions they must meet to close the sale. But don't be afraid to walk away if they won't give you what you want – you can always try elsewhere.

Haggling can feel unnatural to us stiff-upper-lipped Brits. If you feel shy, try one of these MoneySavers' top bargaining gambits. Thanks to all those who suggested them.

"Hmm... I'm considering this engagement ring, it looks nice."

Never ever walk in and announce: "My boyfriend adores this ring, he'll dump me if I don't get it". The salesperson will think: "KER-CHING".

Even if you absolutely love it, keep a poker face until you've shaken on it. Though let them know you're seriously interested in doing business there and then – at the right price. You're more likely to score a deal if they know you're in a position to buy.

A full list of stock phrases to help grease the wheels:

The same thing can be said in many ways. Find the phrase you're most comfortable with and then use the rest to bolster your negotiation.

"What's the best deal you can do on this?"

"What's your range of flexibility on this price?"

"I'd love to buy this, but my wife'll go bonkers if I pay that."

"I like this mountain bike, but it's too pricey."

"Price is the most important factor for me."

"I like this, but it's above my budget, can you do it for £60?"

"Come on, you can do better than that!" (In a cheeky voice.)

"Oh go on, do it for £90."

"I'm unemployed/a poor mature student/pensioner/nurse/teacher." (Though be honest, of course.)

"I've only got £160 left until pay day. If you do it for £160 with free delivery, I'll take it today."

If it was on sale, but that's ended, you know they're willing to accept that price. And if a kitchen company offered you 10% off as long as you bought before a certain date, chances are you will be able to get a similar discount after that date too.

You're more likely to get a result if the staff member empathises with you. If you're polite, charming and treat the whole process with humour, you'll get further. The trick's to work with what you've got, as this story from Martin shows.

Work with what you've got – Martin's story

When I first started dating the now Mrs MoneySavingExpert, we were in John Lewis's lighting department. As it was a new relationship, I was still on my best 'trying to impress' behaviour.

Knowing which lamp I needed and that it was already discounted, I asked if the sales assistant would throw in some spare halogen bulbs for it. He said no, at which point Mrs MSE nipped off to grab some bulbs for her own place.

I then went back to the sales man (who thankfully didn't recognise me) and with an embarrassed smile, told the truth, something akin to, "I really need you to throw in the bulbs. I've already boasted that I'm a good haggler, and I'm going to look a fool in front of my new girlfriend. Can you help?"

Once we were in the queue, he walked up to us, took both our bulbs, and said: "OK, I said I'll throw them in, let me take those too," giving us both sets for free!

So it'd worked a treat on both scores. I had an impressed girlfriend saying: "Wow, I never knew you could do that!" and more than a tenner of free bulbs.

- Martin Lewis, MSE founder & chair

Remember, do it with humour, do it with style and there's no price or suggestion too outrageous. You can haggle virtually anywhere for anything.
Service companies to haggle with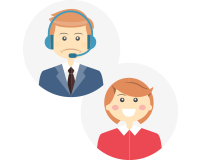 Big savings are available on phones, mobiles, TV, broadband, car insurance and more, as well as at high street retailers.
In mature industries, companies grow by tempting customers from other firms, not by grabbing customers new to that market (for example, almost everyone has a mobile). Retaining custom is key. If your firm won't offer a hot deal:
Tell it you'll leave and switch unless it gives you a better deal
Do this, and you're usually put through to the disconnections department. It's often known internally as 'customer retentions', as its job is to keep you, and it has far more deal-making discretion.
Our Haggle with Sky, AA & More guide has general tricks, but we also have a suite of bespoke company and industry-specific guides.
Telecoms firms are among the best for haggling with, so we've written special guides for BT, Sky, and Virgin. Plus more general Broadband Haggling and Mobile Phone Haggling guides.
For tricks to drive down AA, RAC and others' costs, check out Breakdown Cover Haggling or, for car and home insurance, Insurance Haggling.
For all the latest guides, deals and loopholes simply sign up today – it's spam-free!
Sector-by-sector quick tips
Different retail and service sectors call for different strategies. Below, you'll find some top tips, with links through to specific discussions and guides for more information.
For all the latest guides, deals and loopholes simply sign up today – it's spam-free!
Have your say in our forum!