Haggle on the high street
Tips & tricks for hidden discounts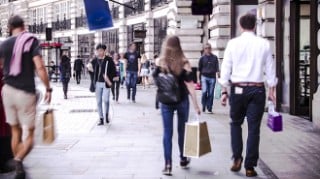 Haggling isn't reserved for backstreet bazaars, it's alive and kicking on British high streets. You can haggle £100s off at shops such as John Lewis, Tesco and Debenhams.
This guide will help you max the gain. It includes the top 10 shops to haggle in, 20 haggling tips for success plus stock phrases to help grease the wheels.
If you don't ask, you don't get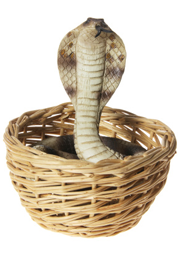 We British will banter and bull with the best if we're somewhere where snake-charmers wind cobras around their necks. Yet on home turf, we become complacent, lily-livered cowards, meekly accepting the first price we're given.
Over the years, Brits have accepted haggling as rude and impolite, when it's neither. This misconception has left the big stores with their profits intact and only the knowing few with big bargains.
Haggling cuts shops' profits. But if you wouldn't buy at a higher price, this way they still make a sale.
The law behind this
When you walk into a shop or phone a call centre, until money's changed hands, no contract's been struck. By law, no store has to accept your cash, even if you're paying the ticketed price.
Equally, you don't have to accept the ticketed price. What counts is the bargain struck, so why not ask them to lower the price? After all...
What's the worst that can happen? They say "no".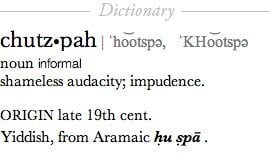 Do it with chutzpah!
Chutzpah's a powerful consumer weapon, especially when combined with talents not often evoked in the money world: seduction, a gentle patter and a twinkle in the eye. Aim for polite, firm, non-combative and maybe just a touch flirtatious.
Aggressive or forceful haggling's usually a mistake. It annoys the person you're dealing with, and your discount is normally at their discretion.
Top high street shops to haggle in
In May 2016, we polled 1,400 MoneySavers to find which shops hagglers have the most success in. With over 60% success rates in some big name chains, including John Lewis, Homebase and Tesco, it shows you could be throwing cash away by not haggling.
There's absolutely nothing wrong with asking for a discount – in fact, it's built into some shops' official policies. A former member of staff at one big DIY store even once told Martin they'd been told if anyone asked for a discount, just to give them 10% off.

This isn't just big name chains either – 97% of people who haggled in small independent shops reported they'd had success.
RETAIL CHAIN

SUCCESS RATE (1)

RETAIL CHAIN

SUCCESS RATE (1)

1. Carphone Warehouse
77%
6. B&Q
60%
2. TK Maxx
74%
7. Currys/PC World
59%
3. John Lewis
72%
8. Debenhams
55%
4. Homebase
68%
9. Clarks
47%
5. Tesco
62%
10. M&S
39%
1,398 people were polled in May 2016 – only retailers where at least 30 people attempted to haggle are included. (1) Of those who tried. See full results.
'I asked for £100 off a TV, got £150 off' – some inspiration before you start...
MoneySavers swear by haggling. We're constantly hearing haggling success stories. Please add your feedback to the High Street Haggling Successes forum discussion.
Went into Currys to buy a TV – asked for £100 off to match competitor prices, and because it was a clearance item. The manager said yes and even threw in a free £50 HDMI cable, which I didn't need so gave it back for cash, getting me a total of £150 off the original price of £1,500. It was easy.
- MSE Guy
I got a Panasonic DVD recorder which was £240 full price and on sale in Richer Sounds for £170. I found it for £150 online, so they beat the price by £10, doing it for £140.

- ncrossland

My wedding dress was £650 reduced to £500. I told the shop my budget was £300 (it was more). While wearing the dress (which will need taking in) I haggled the owner down to £300 on the basis I could pay in full there and then. It is perfect!
- frannyann
If you can club together with friends to get similar things at the same time you stand a better chance of successful haggling, as you have more clout through the bigger order. Myself and a few friends clubbed together to buy over £1,200 worth of consoles at Game, and we saved around £600 by haggling.
Courtesy of Martin's It Pays To Watch, Channel 5, Dec 2008
Service companies to haggle with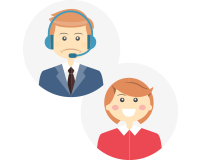 Big savings are available on phones, mobiles, TV, broadband, car insurance and more, as well as at high street retailers.
In mature industries, companies grow by tempting customers from other firms, not by grabbing customers new to that market (for example, almost everyone has a mobile). Retaining custom is key. If your firm won't offer a hot deal:
Tell it you'll leave and switch unless it gives you a better deal
Do this, and you're usually put through to the disconnections department. It's often known internally as 'customer retentions', as its job is to keep you, and it has far more deal-making discretion.
Our Haggle with Sky, the AA and More guide has general tricks, but we also have a suite of bespoke company and industry-specific guides.
Telecoms firms are among the easiest to haggle with, so we've written special BT, Sky, TalkTalk, Plusnet guides. Plus see more general Broadband Haggling and Mobile Phone Haggling tips.
For tricks to drive down AA, RAC and others' costs, check out Breakdown Cover Haggling or, for car and home insurance, Insurance Haggling.
Get Our Free Money Tips Email!
For all the latest deals, guides and loopholes - join the 12m who get it. Don't miss out
Sector-by-sector quick tips
Different retail and service sectors call for different strategies. Below, you'll find some top tips, with links through to specific discussions and guides for more information.
The price is massively negotiable on electricals. With the right tactic you can slash £100s off the price. Always ask for free delivery and extra kit thrown in: scart leads, cables, batteries.

Sales staff have warranty sale targets, so the customer really is king if you're buying a product that could be flogged with a long warranty.

The best bit is you're legally free to change your mind within 45 days of purchasing the warranty, so cancel for a full refund.

Likely stores: Richer Sounds and Currys/PC World price-match.

The classic clothes haggle is to ask for a discount because it's marked or there's a button missing. One MoneySaver bagged £20 off a pair of trousers "just because the belt was missing, but the belt looked like it was worth about £2".

Many shops offer a 10% discount when you sign up for a store card – ask, with a smile, if you can get the same discount without signing up for one.

Likely stores: Almost all shops will knock 10% or 20% off the price if there's a fault. But it doesn't even have to be damaged; shop assistants often give you 10% just for asking. This can work in Debenhams, Office, New Look, Ted Baker, Levi's, and Warehouse, and more.

The trick to haggling on bikes is to look for models that are about to be relaunched with new designs – shops will be desperate to shift the old versions.

It's worth looking for flaws – most bikes will have a tiny bit of cosmetic damage if you look hard enough. And don't leave without a few extras thrown in, such as mudguards and/or lights.

Likely stores: Halfords often crops up as a haggleable store and it often matches online prices. Independent bike shops have been known to give a free service if you buy something and will often discount discontinued models.

Tour operators make holidays while travel agents sell them, so many big tour operators' holidays are sold by multiple agents. If you're booking one, once you've found a specific deal, try calling different agents to see if they can beat the price. You could save up to 10% more.

Using this technique, it's possible to shave the cost on package tours from Thomas Cook, First Choice, Virgin and more.

Some eBay* sellers say they'll consider 'best offers'. This is where you propose a figure, they mull it over and tell you if it's a goer.

You can only make three bids – bid too low and you'll have to pay the buy-it-now price if you want it.

Though if you've a partner, they can do three bids from their eBay account too. That way, you should always succeed near the minimum accepted price.

Stores will often discount clearance or display stock, especially if it takes up a lot of space. They're also willing to cut the price of flawed merchandise. Always ask for free delivery on bulky items.

If you're buying several large items at once, such as a bed, mattress and chest of drawers, always try to blag a discount for multiple purchases.

Likely stores: John Lewis is notoriously flexible with prices. Many people have blagged 20% discounts, simply by asking. A friendly chat with the shop assistants works wonders. Plus people have said it gives away things such as free cushions if there's a mistake with your order.

Ikea often gives 30% off damaged stock – better than the average 10% or 20% offered by other shops.

One cheeky MoneySaver saved £284 on a three-piece suite at Harveys. When the salesman suggested the furniture might be cheaper on Boxing Day, she said "Why wait till Boxing Day, if you want to make a sale? Let's do the deal now!"

Gyms want you to think their prices are fixed. They're not. The gym sector is fiercely competitive, and as most gyms employ a commission-driven sales team to sign you up, this makes it a prime candidate for haggling.

If you go for a gym tour and they won't agree to a deal that day, go home without signing up. The phone often rings a few days later with an amazing new offer.

Read our current gym offers and use them as a negotiating tool.

Likely chains: MoneySavers say Fitness First is the most haggleable gym. Virgin Active can also be flexible. LA Fitness usually won't lower the price but will throw in freebies such as towels and padlocks.

There are some terrific deals to be had at jewellery shops. As for engagement ring haggling, this isn't stingy; much better to put the extra towards your future than into Mr Goldsmith's pockets.

Likely stores: One MoneySaver claiming to be an ex-Ernest Jones worker reports sales assistants are free to discount anything over £300 by 10%. Another MoneySaver got 10% off a £500 watch in Goldsmiths by saying they would "go away and think about it".

The UK has two world-famous jewellery districts: Hatton Garden in London and Birmingham's Jewellery Quarter. These are full of hyper-competitive specialist merchants, who haggle and haggle hard.

The classic haggle. First arm yourself with the web's cheapest prices, then try to make dealerships compete for your custom. Hint that you're interested in their pricey finance deals (but don't take them up).

Likely stores: Ever met a car salesperson who didn't like to haggle? One MoneySaver emailed all Vauxhall dealers in his area, looking for a Vauxhall Vivaro van. He got a great response and then emailed the cheapest quote to all the other dealers, asking them to beat it, eventually saving £2,500.

High street opticians charge huge mark-ups on specs, so there's often room for manoeuvre. You don't have to buy your glasses from the place where you had your eye test, so play opticians off against each other, mentioning that you saw them £100 cheaper down the road.

It's also worth asking for a free eye test on top or at the very least some free lens cleaner. (Also see the Cheap Glasses guide.)

Likely stores: One MoneySaver who works in an opticians says you should expect a minimum 20% discount as standard when buying glasses. Some have said Boots is routinely allowed to give 10% for people who ask.
Get Our Free Money Tips Email!
For all the latest deals, guides and loopholes - join the 12m who get it. Don't miss out
Join the MSE Forum Discussion