Cheap Pet Insurance
Top comparisons & hot deals
Get Our Free Money Tips Email!
For all the latest deals, guides and loopholes - join the 12m who get it. Don't miss out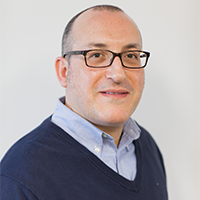 Tony | Edited by Dan
Updated March 2018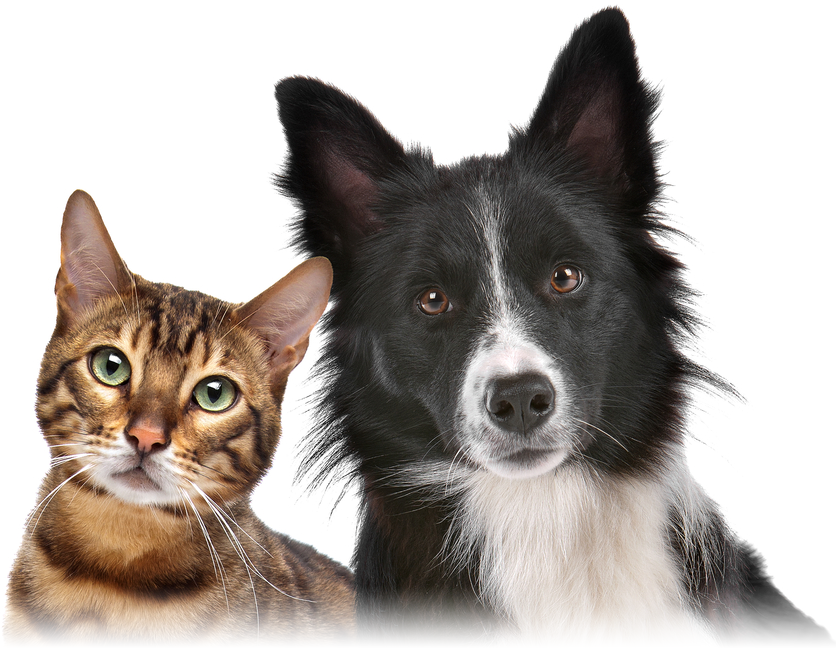 There's no NHS for pets so if Tiddles or Rover suffers illness or injury it can cost £100s or £1,000s in vets' bills - leaving some owners with the horrid choice of either paying out or putting your pet down.
With an average claim hitting £720, this guide reveals how to speedily compare and find the cheapest pet insurance for pets regardless of its species, breed or age.
In this guide
Pet insurance: The need-to-knows
It is estimated that 11m homes had pets in 2016. The aim of pet insurance is to cover the cost of the unforeseen, such as illness and injury - the average claim has hit a whopping £720 according to the ABI industry body. Without cover you will be faced with the horrible choice between finding the medical fees or putting down a cherished pet.

Even if you've got plenty of cash stashed away for emergencies, in many cases insurance can work out cheaper (in the event that you actually need to claim). So before you buy, here are 10 things you should know.

Insurance is about covering the unpredictable

"Why should I get pet insurance for Rover? I might not even use it?" you may ask. But the whole point of pet insurance is to cover you for the unforeseen – ie, unpredictable events that may (or may not) occur. You need to accept that, and as it's impossible to predict the future, all you can do is to give it your best shot. To sum up...

Insurance is about making unpredictable events predictable in case the unpredictable happens.

Vets' fees are already expensive and rising year by year, making the cost of pet ownership potentially huge. If you're lucky, you won't have faced fees for out-of-the ordinary treatments, so here are some examples of what you could be looking at:

Quick questions

What does pet insurance usually cover?

Broken bones/ injuries from accidents
Many illnesses, from cancer to asthma, skin infections to bone diseases and arthritis
Possibly the cost of overseas emergency vet treatment on a foreign trip or holiday
The cost of advertising and a reward if you fall victim to dog/cat-napping

What does pet insurance usually exclude?

Routine injections - flu, tetanus, parvovirus, annual boosters. Plus check-ups
Worming treatments
Anti-flea medications
Whelping costs

Accidental damage - am I covered?

Cats clawing your furniture to death are a fact of life! Dogs are also partial to an expensive bit of chewing - carpets, shoes, you name it - but finding an insurer to provide this cover is difficult.

For instance, Saga's Super Cover Pet policy states "accidental damage caused by your pet to personal property that you and/or your family own" is provided. But it also says "damage caused by biting, chewing, scratching, fouling urinating or vomiting" is excluded - so most things they'd do aren't covered!

However, you may already be covered for accidental damage on your home contents policy, so give your provider a quick call to check.

Is self-insurance worth it?

Self-insurance is where, instead of paying premiums, you regularly put money into a pet fund. So if your moggie or doggie gets poorly, there's money to pay for it.

To earn some interest, put money in an easy access savings account each month to pay for any potential pet emergency. Of course, if there are no problems, you get to keep the cash. However, there are two big dangers to consider:

The problem strikes before you've built up cash: Self-insurance relies on having enough cash to hand when the vet needs paying so expensive treatment could mean you either go into debt or face the sad choice of putting the pet down. Another option is to go for a policy with a high excess then save to cover anything that costs less than that.

You get sued: Dogs aren't covered for public liability without insurance, so if Fido causes a car accident, and the drivers sue, you'll be liable for the cost. This may be covered on your home insurance but quadruple check this before taking the risk. Cats are considered 'free spirits' by law courts and so, as an owner, you're not legally responsible for their actions.

Consider 'third-party only' cover

A halfway house for dog owners is to become a member of The Dogs Trust. The charity offers third-party only cover among its perks for a £25/year membership fee (it's £750 for a life membership), or £12.50 if you're over 60. Anybody over the age of 18 can become a member.

This covers you up to £1 million for any damage or injury caused to other people, their property or pets by ALL the dogs you own (though if you own a 'dangerous dog', it's very likely to be excluded).

Bear in mind £1m is a low amount compared to most cover levels for personal liability - if people sue for loss of earnings, the amounts can snowball fast.

You MAY be able to get free vet treatment

Pet insurance, or putting money aside in a savings account, could prove expensive if you're short on cash. However, the People's Dispensary for Sick Animals (PDSA) may be able to help.

The charity provides free veterinary services for sick or injured animals if you receive means-tested support with your council tax, or housing benefits. Visit the PDSA site to see if you're eligible.

Quick questions

How can I find my nearest centre?

The PDSA has centres across the UK, so even if you're in a far-flung corner you still may be able to get help.

Are all pets covered?

Most popular pets – cats, dogs and other small furries – are treated but only one pedigree pet per household will be treated. If you can afford to make a donation to the PDSA, then you should, as it relies on the kindness of the public to keep going.

If you require more than just veterinary treatment, you may still need cover, such as third-party insurance in case your dog causes a mishap.

Pricing radically changes depending on your pet so it's important to disclose everything. However, the rules around disclosure are changing and from August 2016 insurers will be unable to unfairly reject customers' claims if they've given the wrong information about a part of their policy that is irrelevant to their claim (see the news story: New insurance laws will stop insurers wriggling out of claims). But until then...

Disclose everything; all of your pet's past conditions and any risks. If not, your insurer may use 'non-disclosure' as an excuse not to pay out.

It may well push up your premiums in the short term, but will save you big money in the long term as providers won't pay if they suspect your pet's problem already existed.

Some pets can't get insurance

Dogs bred for their aggressive nature often can't be insured, such as pit bulls, Japanese Tosas and Brazillian mastiffs. If your dog's own breeding has been crossed with any of these, it won't qualify. If you know of any insurers that will cover these breeds, please email us.

It's also difficult to get standard pet insurance for pets used for commercial purposes such as racing, hunting, or sheep dogs.

Posh pets might not be covered

If you've a posh pooch, certain pedigree breeds are more likely to develop hereditary conditions. For example, some suffer from weak joints or hips due to generations of inter-breeding. These can require regular support and treatment.

Some policies specifically exclude treatment for hereditary conditions, so check to see whether this is the case. Many insurers also exclude conditions animals are born with.

As a rule, pedigree owners pay more as insurers factor in their tendency to run a higher risk of long-term conditions, plus their heightened appeal to pet-burglars. Never lie about your pet's origins to save money on monthly premiums; declaring a dog a mongrel when it's anything but can void your policy.

You won't always lose by switching

When it comes to switching policies, it can be hard to save with pet insurance. This is because most insurers won't cover your pet for pre-existing conditions or anything they've already been treated for, such as cancer or arthritis, and switching carries the risk of additional exclusions.

But as long as you accept that your pet won't be covered for the ailment it's already been treated for, then you could still switch and save.

For example, say your dog suffers cataracts in both eyes and is cured by your existing insurer. The cost of the cataract treatment may well have reached a specified limit but this won't stop you from switching away to a cheaper policy with the same Ts & Cs as your existing insurer – just be aware that your new policy will now treat the cataracts as a pre-existing condition, and will exclude it.

The all-important exceptions to the switching rule is if...

You are still claiming for a particular treatment on your current insurance policy, and haven't yet hit the maximum amount or 'length of time' payout, or...

You have a top-end 'lifetime' policy which does not have these exclusions.

Quick questions

What about pre-existing conditions?

A dog is for life, not just for Christmas - and unfortunately, this is often the case with pet insurance too. The reason? Since most providers exclude pre-existing conditions, this means you can normally only claim for each illness once.

Most insurers won't insure your pet for any ailment or illness they've already been treated for - cancer, say, or arthritis - unless you pay a huge hike in premiums.

Sadly, cancer is a blanket exclusion. This means if your poor pet has had one type, they are excluded from being covered for any other type should they subsequently get it.

What if my pet has a life-threatening accident or illness?

More insurers will pay for your pet to be put down, if a life-threatening accident or serious illness means this is the kindest option. A few will also cover the cost of cremation or burial expenses (up to limits, with the most generous using the current market rate for your pet). This latter add-on suits those who have invested a lot of money in an exotic or high-pedigree pet.




Your pet might be too old to be insured

The older your pet, the pricier your policy, as an ageing animal is more likely to incur injury or illness. Some policies impose an upper age limit as well as additional contribution costs (known as Co-payment in the insurance world) should you make a claim, so always check the small print first.

For example, many pet policies say you must pay 20% of any treatment cost - beyond the excess - once your dog or cat reaches a set age. The AA says it applies from the age of six, Churchill and Virgin from seven and M&S* from nine.

Some insurers don't state an upper age limit, but death from illness is excluded when the pet reaches a certain age.

If your pet is less than eight weeks old, you'll have to wait before getting full cover as a rule. Some insurers do provide full cover for dogs or cats from five weeks old, but cover may be restricted to accidents.

The higher the excess the smaller the monthly cost

Changing the excess you pay - the amount you immediately contribute towards any claim - can cut the cost. Pay a higher excess, and your willingness to foot a greater part of the bill means the insurer will reward you with a lower premium.

To decide on your excess, consider this: "How much would it have to cost me before I was happy to claim on the policy?" If you wouldn't bother claiming for less than £200, for example, then paying a £50 excess is pointless.

Beware of policies where you pay a share of any claim rather than a fixed limit - if your pet gets seriously ill, this can turn very costly very quickly. Some policies also charge you a share of the claim beyond the excess once your pet reaches a certain age.

Multi-pet policies could increase the savings

Many insurers will often offer a 5%-10% discount if you take two or more policies out at the same time. However, don't let it stop you shopping around for a better, cheaper policy elsewhere. After all, 10% off is no good if you can get a rival policy elsewhere for 12% less.

Our top comparison sites below don't do this yet, but try Confused.com* and MoneySupermarket* which will let you get quotes for multiple pets. It allows you to combine cats and dogs on to one policy, and includes any multi-pet discounts. You won't be guaranteed the cheapest premium doing this, but it'll help make life easier.

Others to try - that give multi-pet discounts - are Argos*, Aviva*, Direct Line*, MoreThan and Petplan*. Then use the full comparison system for each pet to contrast the overall cost.

What cover do I need?

Before getting a policy, first decide what you want it to cover.

WARNING! The old "read the small print" adage really applies here. If you buy the wrong policy that doesn't provide the cover you thought it did, you could be faced with the awful decision of losing a pet or getting into expensive debt if you can't afford it.

Pick your policy type

Pet cover can be broken down into three different types depending on the amount of cover you want. To get past the hideously complex names and policy types, we've divided the types of insurance up as follows:

Basic annual cover: 'per condition, with time limit'

Best for one-off injuries, small surgery after accident or a short-term illness

This tends to be cheapest, but offers the least cover as it puts a time bar on how long you can claim for a particular condition - usually 12 months once the pet's been diagnosed and started having treatment - and a cap on how much you can reclaim.

A common basic policy typically covers £1,000 of vet fees with a 12-month limit. Treatment for an injury, illness or disease would be covered for bills up to £1,000 or until 12 months have passed. Insurers tend to call this 'condition in total cover'.

After the cut-off, or the cap has been reached, no further treatment is available for that condition. But if your pet picked up a different condition, it would qualify for a new round of care.

Mid level cover: 'per condition, no time limit'

Best for one-off injuries, surgery, short/medium-term illness

Like the basic cover, vets' fees are limited for any one illness, but there's no time limit on how long the treatment lasts. A sum of £3,000 could pay for treatment over any number of years. Some policies renew the limit each year, although these are likely to cost you more.

If your pet picked up a different condition, it would qualify for a new round of care. Again, in most cases, once your pet's been treated, if you change insurer, most policies won't then allow you to claim again for the same condition.

High level cover: 'lifetime policies'

Best for long-term illnesses such as diabetes, arthritis or some cancers that require constant regular treatment.

Though you pay a bit more for these policies, they offer the most comprehensive cover. They insure your pet for illness or injury up to a high maximum amount per year - eg, £9,000, throughout its life.

However, the 'lifetime' element refers to cover limits — the insurance itself is still likely to be a 12-month contract. Insurers can technically refuse to renew it, as Lloyds and Halifax did, to huge uproar in February 2012. In addition to the increased vets' fee sum insured, the following extra cover may be included: dental fees, behaviour cover, cremation or burial expenses.

Read more

There are two normal types of 'lifetime' policies, and they offer different types of cover limits (the maximum you can claim) depending on the insurer, so it's vital you know which yours is.

'Per condition per year' limit

Not every lifetime policy has this. A £5,000-a-year cover limit means each individual condition or illness your pet developed would be covered, in each year of its life, for up to £5,000 in bills. An illness claimed for in one year does not become a 'pre-existing condition' once the 12 months are up.

As long as you renew your policy annually, the £5,000 cover is rolled over. So if your pet were to suffer severe arthritis that cost £4,750 a year to treat and he or she lived for 10 years, you wouldn't have to pay a penny (except the excess) of the £47,500 in vet fees - just the annual cost of your premium.

Lifetime limit

Others offer an overall 'lifetime' sum per condition - £30,000, say - during the animal's life to cover treatment for it. This means that if you reach the limit before your pet dies, you'll have to start paying the bills out of your own pocket.

Compare and find the cheapest policy

What you'll pay as a premium will vary hugely, depending on variables including your pet's age, its pedigree and where you live (vets' bills are higher in London and the south east of England). Once you've decided which cover suits you and your pet, you're ready to compare prices.

Grab cashback and haggle

Once you've found a policy for your pet, you may be able to save further by using cashback sites and haggling.

Cashback websites could knock more off

Plenty of insurers pay out cashback if you sign up via a cashback site. This means you can grab even more off the price.

These sites carry paid links from some retailers and financial services providers. In other words, if you click through them and buy a product, they get paid. They then give you some of this cash back which means you get the same product, and a cut of its revenue too.

Yet don't choose based only on cashback, see it as a bonus once you've picked the right cover...

Those new to cashback sites should ensure they read the Top Cashback Sites guide for pros and cons before using them. Otherwise use the Cashback Sites Maximiser tool to find the highest payer for each insurer.

Things you need to know before doing this...

Never count the cash as yours until it's in your bank account.

This cashback is never 100% guaranteed, there can be issues with tracking and allocating the payment, plus many cashback sites are small companies with limited backing, and you've no protection if anything happens to them.

Withdraw the cashback as soon as you're allowed.

Money held in your cashback site account has no protection at all if that company went bust, so always withdraw it as soon as you're eligible.

Clear your cookies.

While it shouldn't be a problem, if you've used comparison sites beforehand, there is a minor risk that the cashback may not track due to cookies - so it's good practice to clear those first (read About Cookies).

For more details on these sites, read the Top Cashback Sites article.

Haggle, haggle, haggle

To tweak savings even further, you can get quotes directly from a few companies with special deals which aren't always mentioned by comparison services.

Finally, before committing to anything, and especially when you are nearing the renewal of your policy, give haggling a go. Read the full Breakdown Cover Haggling and the Car and Home Insurance Haggling guides for loads of tips to help cut the costs as well as the following Top 10 Firms To Haggle With.

Get Our Free Money Tips Email!

For all the latest deals, guides and loopholes - join the 10m who get it. Don't miss out

Q&A

Can I take my pet on holiday?

These rules allow your cat or dog to travel with you overseas to other EU countries, without any need for quarantine, where some pet insurers extend their cover abroad. If you regularly travel with your pet, it'll be worth considering this add-on, which offers vets' fees of up to £1,000.

For the cover to be fully effective, you must follow guidelines set out by Defra. You must get the pet microchipped and obtain a pet passport (see the full requirements at Gov.uk).

Some insurers will also cover the cost of a replacement or quarantine costs incurred as a direct result of you losing a pet passport.

Should I get my pet chipped?

As of April 2016, it became compulsory to have any dog over the age of eight weeks microchipped if you live in England, Scotland or Wales. Failure to comply can land you with a £500 fine and more trouble with the law.

It has been compulsory in Northern Ireland since 2012.

Microchipping helps owners get reunited with lost pets. A scannable chip is inserted under it's fur, then registered. It means the pet can be returned to its owner if it gets lost and is then found by a stranger.

This usually costs £10-£20 per pet but may be able to get your pooch microchipped for free at Dogs Trust Rehoming Centres, via a local Blue Cross centre or even by some local councils.

Can I cancel my holiday?

It's no surprise pets pick the choicest moments to get tangled up in an accident or incident - in the event you want to completely cancel your trip, or curtail it and come home, a number of policies offer holiday cover to help with the cost of travel and accommodation expenses.

What happens if my pet goes missing?

More and more policies provide loss or theft cover - often as much as £2,000 towards the cost of advertising a missing pet in the local press, making flyers and posters, and even to cover the cost of a reward.

Are kennel or cattery fees included?

A greater number of insurers now provide cover for kennel and cattery fees, with the sums insured ranging from £250 up to £2,000. This can help if you're needed for an emergency - or have to go into hospital, say - and there's nobody else available to look after your pet.

Some policies even provide the option to have dog-walking cover, if injury or an illness means you can't do this yourself.

Usually your stay in hospital needs to be longer than four consecutive days for this to pay out - though some policies are a bit more lenient.

What happens if I forget an annual injection?

Always ensure your pet has the proper vaccinations, supplied by a vet, and you're provided with certificates. If you don't bother, or forget to keep your up-to-date with routine jabs, it could mean you aren't covered, and it could invalidate your insurance.

Your pet doesn't have to be vaccinated to get a quote. But if you claim for a condition which would have been prevented by a routine vaccination, then it may not be met if your pet hasn't been given that vaccination.

Remember to keep your vaccination certificates in a safe place - you might need to produce them if you need to make a claim.

What do I do if the insurer goes bust?

Pet cover is like home, car, travel, life or even PPI loan insurance - if the provider goes into default, then the Government-backed FSCS scheme kicks in.

There are two main ways in which it protects you.

If you need to claim from a bust insurer

The FSCS's main objective is to 'maintain continuity'. If your insurer goes bust, it will try to find another provider to take over your policy, or issue a substitute policy.

If you have any ongoing claims, or need to make a claim before a new insurer is found, the FSCS will cover these.

If it goes bust and you paid upfront

If you've paid for cover for a year, but the company goes bust after a month or two, then you would lose out.

To protect you, if the FSCS can't transfer your policy to another provider, you'll be given a period of time to take out alternative insurance, and any money you've already paid will be refunded as compensation via the FSCS.

The limits of the compensation depend on whether the policy is compulsory or not.

Compensation for policies such as third party car insurance, which you're required by law to have, are unlimited, so you get 100% of the premium back.

Non-compulsory policies, such as pet, home, travel, life and PPI, cover 90% of the money paid. So it's possible, in the worst case scenario, you could lose 10% of the money you paid out (though it's more likely you'll be transferred to a new insurer).

How to complain about your insurance provider

The insurance industry doesn't have the best customer service reputation and while a provider may be good for some, it can be hell for others. Common problems include claims either not being paid out on time or at all, unfair charges, or exclusions being hidden in the small print. It's always worth trying to call your provider first, but if not then…

Free tool if you're having a problem

This tool helps you draft your complaint and manage it too. It's totally free, and offered by a firm called Resolver which we like so much we work with it to help people get complaints justice.

If the complaint isn't resolved, Resolver will escalate it to the free Financial Ombudsman Service.

Important: if your issue is about a voucher or incentive that was part of an MSE Blagged deal, then instead just let us know by emailing voucherhelp@moneysavingexpert.com as that's usually quicker.