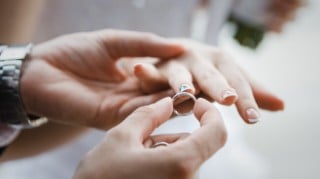 Wedding Insurance
Find out what it covers and slash costs
Weddings and civil partnerships are an expensive and emotional business – the right ring, perfect dress, dream venue – and that's before the food, cake and guests. With potentially huge costs you should carefully consider if you need insurance.
This guide explains the basics of insurance for a wedding or civil partnership (which are treated exactly the same way), what it covers and how to get it cheaply. Also see our 50 Cheap Wedding Tips for more ways to save on the big day.
Get Our Free Money Tips Email!
For all the latest deals, guides and loopholes - join the 12m who get it. Don't miss out
Wedding insurance explained – the 10 need-to-knows
You've popped the question, they've said yes (hoorah!) and now it's time to start planning and paying for the big day. But with the average wedding costing over £30,000, should you fork out for insurance to cover it? Before we get going it's vital to understand what wedding insurance does and doesn't cover. In a nutshell...
Wedding insurance covers a problem with the venue or a supplier, or a key wedding party member falling ill. It does NOT cover a change of heart.
There's lots more to consider so our need-to-knows will help you decide whether you need it or not.
Get Our Free Money Tips Email!
For all the latest deals, guides and loopholes - join the 12m who get it. Don't miss out
How to find wedding insurance
If you've read through the need-to-knows and think wedding insurance is right for you, follow our step-by-step plan to getting the best possible cover for the best price.
Unfortunately many insurers have stopped selling new policies, due to coronavirus and the risk of cancellation but our steps to getting cover, including wedding insurance abroad, should help.
Step 1 is essentially the prep, then pick the best policy you can from steps 2-4, and see if you can get cashback on top (step 5).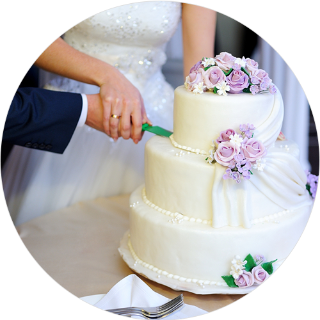 Step 1:

Work out how much your wedding will cost

Before you even start looking for wedding insurance policies, make a list of all the things you're planning to spend money on, to get the total cost. It's vital you do this anyway for your budgeting, but insurers put their different types of cover into bands, depending on the total cost of the wedding.

It's important to get it right so you're not left under-covered. Say you break your £20,000 budget and spend £30,000 but were only insured for the original sum; if you had to cancel, you'd only be covered for two-thirds of the cost.

To avoid this, ensure you tell your insurer if the cost rises unexpectedly during the planning stages, though you may have to pay to increase the cover level. Don't include items you won't need insurance for, though: if you plan to settle a large drinks bill run up on the day, leave it out of your costing.
Step 2:

Grab a benchmark price from a comparison site

Wedding insurance isn't on any of the main comparison sites and the only one to offer a small comparison is CompareWeddingInsurance.org.uk. It's a useful starting point.
Step 3:

Do carefully check the policy, and if Covid-19 restrictions apply

The few insurers that do offer a policy appear to have caveats which could affect the cover you get for coronavirus cancellation, so check the policy carefully.


For example, Covermywedding.co.uk appears to be selling insurance still but states on its website that "any new wedding policy issued after 6pm on 10 March 2020 will no longer provide cover for claims resulting from coronavirus".

Emerald Wedding will only cover weddings that are over 150 days away, while Wedinsure says it will only cover weddings that are at least five months away.

If you have positive or negative experiences, or know of other insurers we should be mentioning, please let us know.

Step 4:

Get quotes from brokers

If you've time, brokers can give advice on what policy to pick, and they often have connections with various insurers so might be able to offer you a special deal.

Your best option will be to find a broker who's a member of the British Insurance Brokers' Association, who'll be able to help you find the right product.
Step 5:

Look for cashback

Once you know your cheapest price, hunt down any cashback deals. If you're new to cashback sites, make sure you read our Top Cashback Sites guide for pros and cons before using them.
How to complain about your insurance provider
The insurance industry doesn't have the best customer-service reputation and while a provider may be good for some, it can be hell for others. Common problems include claims either not being paid out on time or at all, unfair charges, or exclusions being hidden in small print. It's always worth trying to call your provider first, but, if not, then…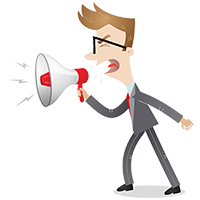 Free tool to help you complain
This tool helps you draft and manage your complaint. It's totally free to use, and it's offered by Resolver, a firm we work with to help people get complaints justice.
If the company you're complaining to won't help, the Resolver tool also helps you escalate your complaint to the free Financial Ombudsman Service.
Join the MSE Forum Discussion
Week of the 23 September 2020
For all the latest deals, guides and loopholes, join the 12m MoneySavers who get it now