Wedding Insurance
Find out what it covers and slash costs
Get Our Free Money Tips Email!
For all the latest deals, guides and loopholes - join the 12m who get it. Don't miss out
By Tim Evershed | Edited by Sam D
Updated Monthly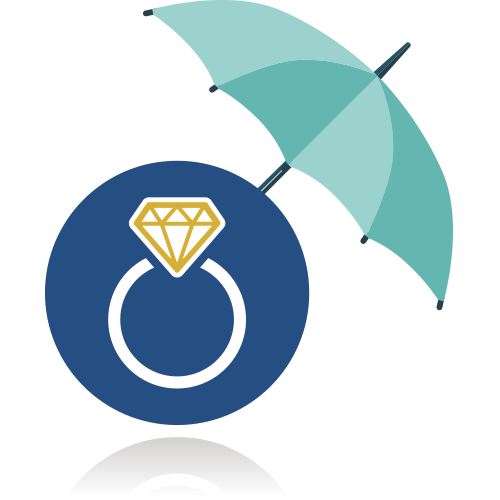 Weddings and civil partnerships are an expensive and emotional business – the right ring, perfect dress, dream venue – and that's before the food, cake and guests. With potentially huge costs you should carefully consider if you need insurance.
This guide explains the basics of insurance for a wedding or civil partnership (which are treated exactly the same way), what it covers and how to get it cheaply. Also see our 50 Cheap Wedding Tips for more ways to save on the big day.
Wedding insurance best buys
Wedding insurance explained
The 10 need-to-knows
You've popped the question, they've said yes (hoorah!) and now it's time to start planning and paying for the big day. But with the average wedding costing £20,500, should you fork out for insurance to cover it? Before we get going it's vital to understand what wedding insurance does and doesn't cover. In a nutshell...
Wedding insurance covers a problem with the venue or a supplier, or a key wedding party member falling ill. It does NOT cover a change of heart.
There's lots more to consider so our need-to-knows will help you decide whether you need it or not.

Cut the cost of wedding insurance
If you've read through the need-to-knows and think wedding insurance is right for you, follow our step-by-step plan to getting the best possible cover for the best price.
Step 1 is essentially the prep, then pick the best policy you can from steps 2-4, and see if you can get cashback on top (step 5).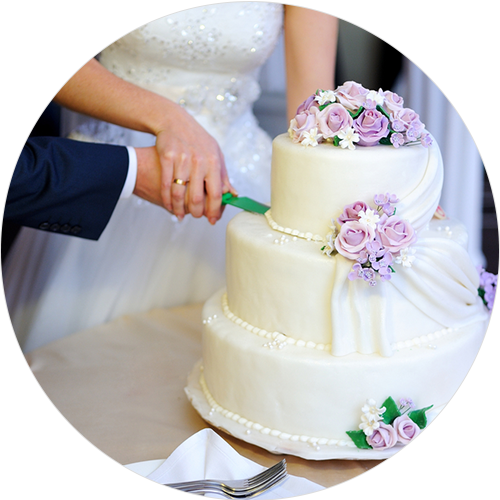 Step 1: Work out how much your wedding will cost
Before you even start looking for wedding insurance policies, make a list of all the things you're planning to spend money on, to get the total cost. It's vital you do this anyway for your budgeting, but insurers put their different types of cover into bands, depending on the total cost of the wedding.
It's important to get it right so you're not left under-covered. Say you break your £20,000 budget and spend £30,000 but were only insured for the original sum; if you had to cancel, you'd only be covered for two-thirds of the cost.
To avoid this, ensure you tell your insurer if the cost rises unexpectedly during the planning stages, though you may have to pay to increase the cover level. Don't include items you won't need insurance for, though: if you plan to settle a large drinks bill run up on the day, leave it out of your costing.
When picking a policy, ensure what you're spending most on is adequately protected. While some couples will want to go all out on the food, others will splash out on attire and photos, so make sure your biggest concern is covered.
Step 2: Grab a benchmark price from a comparison site
Wedding insurance isn't on any of the main comparison sites and the only one to offer a small comparison is CompareWeddingInsurance.org.uk. This is a good starting point but several large wedding insurers such as John Lewis are excluded.
Step 3: Compare our best buys
Next step is to try a range of insurers that may not all be on comparison sites and that meet our minimum criteria. If you have positive or negative experiences of using these, or know of other insurers we should be mentioning, please let us know.
Best buys: Top picks for weddings up to £10,000
Best buys: Top picks for weddings up to £20,000
Best buys: Top picks for weddings up to £30,000
Best buys: Top picks for weddings up to £100,000