What is a leasehold?
Including your rights & the current ground rent scandal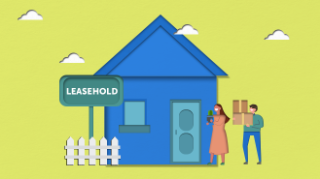 Millions of people own a leasehold property, but this type of home ownership can be complex. Here we explain what a leasehold property is, your rights and how to complain if something goes wrong – and importantly what's being done to help those caught up in the 'doubling ground rents' controversy.
This is the first incarnation of this guide. Please give us feedback, suggest improvements and share your tips in the Leasehold forum thread.
Get Our Free Money Tips Email!
For all the latest deals, guides and loopholes - join the 12m who get it. Don't miss out
Leasehold explained
When buying a property in England or Wales there are two main types – freehold and leasehold. In a nutshell, they mean the following...
Freehold: Someone who owns the freehold of a property owns the property and the land it stands on.
Leasehold: Unlike a freeholder, as a leaseholder you do not own the land the property is built on. A leaseholder essentially rents the property from the freeholder for a number of years, decades or centuries.

Most flats are sold as leasehold properties with the freehold held by the builder or a firm he or she has sold the freehold to. However, this isn't always the case. Some flats – especially in houses converted into many flats – are sold on the basis that the owner shares the freehold with others in the same building, known as 'share of freehold'.

Houses tend to be sold as freehold properties as it's a more clear-cut scenario, given there's only one property on that piece of land. Controversially, however, this has not always been the case with new-builds homes in recent years.
There is a rarer, third type, called 'commonhold', explained below.
If you live in Scotland or Northern Ireland it's different
Flats are sold on a similar basis as commonhold properties are in the rest of the UK. Each flat owner owns their own freehold and the common areas are looked after by a 'factor' – a company to which flat owners pay a fee.

Thanks to the Property Factors (Scotland) Act 2011, these factor companies also have to sign up to a code of conduct and a Government redress scheme. The Scottish Government has published a handy guide to buying a property in Scotland.

It's a similar situation to England and Wales in Northern Ireland, so it's still worth reading this guide for the basic principles, but there may be some nuances in legislation and definitions. More comprehensive guidance can be found on the Housing Rights NI website.
Due to onerous clauses in leases, a scandal has emerged in recent years, meaning roughly 12,000 leaseholders are facing ground rents – which they pay to the freeholder – that double in cost, usually every 10 years, but sometimes more frequently.
Some new-build houses were even sold with such leases sneakily attached, despite houses generally being sold on a freehold basis, as mentioned above.
Spiralling ground rents have made properties practically unsellable, with owners often left unable to remortgage too.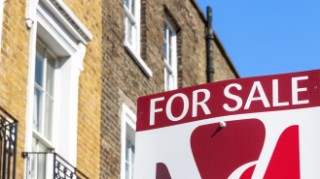 What is being done about fast doubling ground rents?
The Government has begun ushering in reforms to help alleviate the problem, although there are calls for more to be done to help those affected.
Leading property developers and freeholders also signed a pledge in March 2019 to get rid of exorbitant ground rents for existing and future leaseholders, though this was not mandatory and it's not clear how many smaller freeholders signed up.
Currently, a Competition and Markets Authority investigation is underway to determine whether leasehold homes were mis-sold in the first place. We will update this guide when its findings are published, although at this stage we can't say whether these would actually lead to any form of redress.
The Government announced a raft of new measures in December 2017 to tackle the problem, including a ban on leases for new-build houses. This didn't include new-build flats though, except where it's necessary (eg, shared ownership).

In March 2019, the Housing, Communities and Local Government Committee (HCLG) recommended further reform, arguing that the balance of power was "heavily weighted" against leaseholders. The HCLG also concluded that so-called permission fees, to own a pet or put up a doorbell for instance, were unfairly expensive.

The Government announced a raft of new measures in December 2017 to tackle the problem, including a ban on leases for new-build houses.

But there were complaints that this did not help solve the issue for homeowners already locked-in to expensive leases.

In March 2019, the Housing, Communities and Local Government Committee recommended further reform, arguing that the balance of power was "heavily weighted" against leaseholders.

The HCLG also concluded that so-called permission fees, to own a pet or put up a doorbell for instance, were unfairly expensive.

Q) What exactly has the industry pledged to change?

More than 40 leading property developers and freeholders signed a pledge that they would free existing leaseholders trapped in onerous leases. This includes contacting those with unfavourable leases (specifically, where the rent doubles more frequently than every 20 years) and offering a fairer rate linked to the Retail Prices Index inflation measure.

Of the roughly 12,000 leaseholders affected, a majority are said to be covered by firms signed up to the pledge.

For future leaseholders, no clause will be inserted where ground rent doubles more often than every 20 years, according to the wording of the pledge.

Those who signed up to the pledge also committed to setting up a complaints process for leaseholders and publishing a code of conduct. One homebuilder and original freeholder, Taylor Wimpey, has already set up a 'ground rent review assistance scheme' for all its customers who purchased and still own one of its properties with a 10-year doubling ground-rent clause in their lease. For more information on eligibility and how to access the scheme, see the Taylor Wimpey site.

At this stage, it doesn't appear as if much has changed for those whose freeholders have not signed up to the pledge. If this applies to you then tell your freeholder about the industry pledge, urge it to sign up and ask it to vary the terms of your lease and ground rent.

Failing that, the ongoing CMA investigation into the potential mis-selling of leaseholds may open up different avenues.
Leaseholds have lifespans – so steer clear of short ones
Owning the leasehold gives you the right to live in a property for a set period of time – which can be years, decades or centuries.
But it's important to understand that in the eyes of the law, you're essentially a tenant of the freeholder for that period. Also, you don't technically own the property, you own the lease – even though you can obviously buy and sell the physical property.

Under most lease agreements you will have to pay an annual ground rent, which can increase over time. This shouldn't be too expensive, but in recent years a growing trend has seen some leaseholders subject to exorbitant rents.

Historically a typical lease length was 99 years, although more recently 125 years has become the standard, while some last as long as 999 years. However, any lease under 80 years is dangerous territory and something to be wary of when buying a leasehold property as it can make it difficult to remortgage. See more on this.
You'll get a contract listing the rights and responsibilities of you the leaseholder, and the freeholder. Your lease will set out conditions you've agreed to including:

how much you'll have to pay to maintain the property,
if you need permission from the freeholder to make alterations,
whether it's you or the freeholder who has the responsibility to make repairs,
who deals with other issues such as noisy neighbours, any restrictions on pets, smoking, BBQs and noise,
and MUCH more.

This is a legal document so if you're in breach of the lease, you could be evicted – though this is rare.

While the freeholder is responsible for the building's upkeep, the leaseholder must pay a service charge to cover this cost. Your lease sets out the way the service charge is organised and what can be charged.

If you pay a service charge, you have the right to ask for a summary showing how the charge is worked out and what it's spent on and see any paperwork supporting the summary, such as receipts.

Service charges must be reasonable and fair which means leaseholders can dispute any charges they think are unfair at a tribunal.

Normally the freeholder will be responsible for the upkeep of the common parts of the property (eg, the stairwell in a block of flats, the exterior walls and roof) and of the land it's built on.


As a leaseholder you'll have to pay a service charge – to cover the cost of this upkeep – and ground rent as the freeholder's tenant (technically your rent).

The freeholder may appoint a managing agent to manage the property on their behalf within the terms of the lease. The agent will be paid for from your service charge so you don't incur a separate cost for this.

You may have to get the freeholder's permission before you make certain changes to the property, such as building an extension, or even owning a pet. But upkeep of the inside of the property and anything that goes wrong in there is your responsibility.
Freehold explained
In contrast, owning the freehold means you own the property outright including the land it's built on, for an unlimited period. Interestingly, the Civil Aviation Act 1982 means you'll also 'own' and have rights to the 'airspace' above your property up to about 500 feet.
Meanwhile, beneath your feet, in theory there's no limit to the depth at which you cease to own the land your property is built on – although this is largely because it's not been tested in court.
But as you own the property as well as the land, it also means you are responsible for all the upkeep and any repairs.
Commonhold properties are relatively new (introduced under the Leasehold Reform Act 2002) and are incredibly rare.

It's essentially a form of community ownership where an apartment building is divided into 'freehold units', so each flat offers its own freehold, while common areas (stairwell, walls, roof etc) are managed by a commonhold association, which itself is owned by the freeholders of the flats.

Only apartment buildings built since 2002 are likely to be commonhold.

Despite the good intentions of commonhold (it offers more rights and works in a similar way to the ownership of flats works in Scotland), it's very rare: the HomeOwners Alliance estimates that about only 20 commonholds exist in the UK.

Its rarity can also pose a problem if you're looking for a mortgage. When it became apparent that commonhold wasn't catching on, most mortgage lenders quietly stopped offering mortgages for commonhold properties on the open market.

There are two types of home insurance – buildings insurance and contents insurance. The freeholder will generally be responsible for paying buildings insurance, but it's important to check the terms of your lease. We've come across cases where leaseholders are responsible for buildings insurance as well as contents insurance.

Even if the freeholder does arrange buildings insurance, don't think you'll necessary get it for free - it'll likely form part of your service charge.

As a leaseholder you'll be responsible for getting contents insurance, which covers items such as furniture, clothing and any white goods. It's not a legal requirement to get this but think about what you would do if the contents of your home got damaged or destroyed.

You may get landed with a major works service charge on top of your ordinary service charge.

For example, if you've bought an ex-local authority flat in a block on an estate of flats, you may have to pay a service charge for extra work such as upgrading windows or improving lighting around the estate to make it safer at night.

You usually won't be refunded anything when you sell your property though you could always use the fact the property has been improved as a result of the works to negotiate a better sale price with your buyer.

Many mortgage providers won't lend if the lease length is shorter than 70 years because they see the property as difficult to sell (and lenders may need to sell your home to recoup their cash if they repossess it if you fail to keep up repayments). A few, like Santander, sometimes lend with fewer years remaining on the lease but they're not representative of the wider market.

Some go further. In early 2017 Nationwide became the first major lender to refuse to lend where it considers the terms of a lease to be unfair. Since May 2017 all its new mortgage applications on new-build properties must:

Have a minimum lease length of 125 years if it's a flat
Have a minimum lease length of 250 years if it's a house
Have a maximum starting ground rent no more than 0.1% of the property's value. So £400 on a £400,000 property
Have a ground rent that must remain reasonable during the lease term and cannot escalate unfairly, eg, by doubling every five, 10 or 15 years
Have a ground rent that is only allowed to increase if it's linked to a verified index – such as the Retail Prices Index measure of inflation

For more information on finding the best mortgage for you when buying a property for the first time, check out our First-Time Buyers' Mortgage guide.

If you've already purchased a leasehold property, or if you're planning to:

First, check the ground rent section of the lease. If it's all legal gobbledygook to you, get a lawyer to translate it.


If you're in the process of buying a house or flat, ask your conveyancing solicitor to check the ground rent clause. Avoid solicitors recommended by the builder as they may not be as independent as they seem.


If the lease says any increase is linked to an index such as the Retail Prices Index inflation measure, you can probably breathe a sigh of relief. Although that does mean it will rise at some point, it isn't as onerous a hike.


If the lease does say the ground rent will double, it's worth seeking legal advice if you want to challenge it. It's also worth checking with neighbours in case they're affected and you can claim together. You generally only have six years from the date of purchase of the property to bring a claim against your conveyancing solicitor – though you may also be able to claim up to three years after you knew there was a problem – so time might be critical.
Get Our Free Money Tips Email!
For all the latest deals, guides and loopholes - join the 12m who get it. Don't miss out
Should I buy a leasehold property?
It might seem after reading this guide that buying a leasehold property isn't worth the hassle. But far from it. If you've fallen in love with a property that happens to be leasehold, there's no reason you shouldn't go ahead and purchase it. Leases themselves aren't an issue – it's bad leases that are the issue.
The key considerations are that it's not caught up in the leasehold scandal and that it has a long enough lease length as a starting point.
In fact, there are even some pros to buying a leasehold over a freehold, for example:
You shouldn't have the headache of dealing with the upkeep and repairs of any communal areas in and around the property or negotiating with neighbours to get it sorted (remember to check this in the terms of your lease)
Terms in your lease mean if you're having any issues, for example with noisy neighbours, this can be dealt with. A freeholder's only course of action is taking the complaint up directly with the police.
The buildings insurance will normally be sorted for you by the freeholder.
Any other issues should be picked up by your solicitor before you purchase the property – as they would be with any other kind of property type – giving you time to change your mind if needed. This is where the primary issue of the leasehold scandal lies, in that solicitors and conveyancers haven't fully explained the risks of buying a leasehold.
Leaseholder rights & how to complain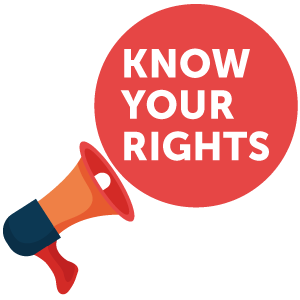 Even if you've properly vetted the terms of your lease before moving in, you may still run into issues. There are any number of things that could trigger a dispute with your freeholder and all of them could be grounds for you to complain.

As a leaseholder you have a right to gain information about your service charge and any insurance paid, know the name and address of your freeholder, be consulted about certain maintenance and running costs and challenge certain charges under some circumstances.

In reflection of this, according to the HomeOwners Alliance, some common causes of disagreement include high service or administration charges, high cost of buildings insurance, poor appointment of managing agent by the freeholder, a breach of the lease terms and being denied the chance to buy or extend the freehold.

It's worth noting that your freeholder may have appointed a managing agent to act on its behalf. Unless your complaint is specifically about the managing agent, you may wish to complain to the freeholder in the first instance.

What to do if you have a complaint

Step 1. Speak to other leaseholders (informally)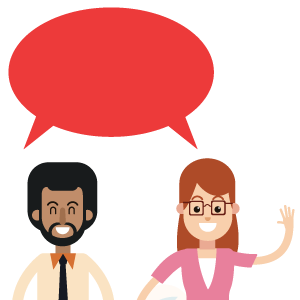 If you're on an estate, or live in a block of flats, other leaseholders may have faced similar issues to you. It's worth having an informal chat with your neighbours (in person is probably best), because if they've had a similar dispute (whether or not they've raised it as an issue yet), you'll be able to make a stronger case to the freeholder if you complain together. Or if they've had a successful resolution, you'll know what to do.

Step 2. Try to resolve any issues with the freeholder directly

Some disputes, especially those that are relatively minor, may be resolved by setting it out in writing to the freeholder, or even doing so face-to-face.

If your freeholder is an individual, it should be fairly simple to get hold of them. If your freeholder is an investment company, or an individual with a large portfolio of freeholds, it's likely they'll have appointed a management company – and that's what you should contact initially.

Consult your tenants' association (if you have one)

The freeholder will have to consult with your tenants' association about major work and long-term changes to agreements and the association may be able to guide you in your dispute.
You can apply to the First-Tier Tribunal (Property Chamber – Residential Property) to set one up, but you'll need at least 60% of the leaseholders in your building to be members of the association for it to be recognised.

Recognised tenants' (or residents') associations have additional rights and can also act on your behalf in disputes.

The Department for Communities and Local Government has a guide with more information on setting up an association.
Step 3. Use a mediation service to settle the dispute

You can use an independent and impartial mediator to act as a 'middleman' between you and the freeholder to try to settle a case without having to take it to tribunal. The decision isn't legally binding, but you have to go down this route before going to a tribunal.

Typically a company offering mediation services will be accredited by a recognised body and will be a solicitor, surveyor or accountant. The Ministry of Justice has a searchable database of civil mediation providers in your area. The cost will be dependent on how much you're claiming in your dispute, but starts at about £50 plus VAT for a one-hour session.

Step 4. Apply to tribunal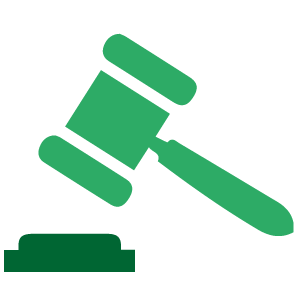 If you've exhausted the options above, you can apply to the First-Tier Tribunal (Property Chamber – Residential Property), or FTT. This tribunal is independent of the Government and will listen (at a hearing) to both sides of an argument before making a decision.

Any leaseholder or freeholder can take a case to the FTT – there's no requirement to be a member of any particular scheme. If you want help or advice before applying, you can go to the Leasehold Advisory Service or Citizens Advice.

Step 5. Appeal if you're unhappy with the outcome

If you're unhappy with the decision you may be able to appeal to a different tribunal – the Upper Tribunal (Lands Chamber) – but you'll need to have first applied to the FTT.

You must ask the FTT for permission to appeal and you must do this within 28 days of its decision. It may decide to reopen the case itself rather than pass it to the Upper Tribunal.

If your case is complex, hinges on a legal argument or is in respect of a large financial sum then it may be transferred to the Upper Tribunal without you making an appeal. The Government appeals site has more information on how to appeal against a decision.
Quick questions on applying to tribunal
You'll need to download and complete the relevant form to your dispute, complete it and send it to the address on the form.

You'll then be told whether or not the tribunal requires more evidence from you. If not, you may be told a decision can be made on your application – this is known as a 'paper decision'. You can still request a hearing (known as an 'oral decision').

The cost will depend on what you're disputing and will be printed on the form. However, it'll typically cost £100 to make an appeal to tribunal. If and when you receive notification of a hearing date you'll be required to pay a further £200. So you'll be paying at least £300.

If you have little income, savings, or are on some benefits, you may be able to get help with paying these fees. See Getting Help with Court Fees for more.

If you've asked (or been told) that it'll be a 'paper decision', you won't have a hearing.

Instead, you'll receive your decision within about six weeks of the tribunal looking at your application.

If you've asked for an 'oral decision' then you'll have to attend a hearing. This is public and you'll have to present your case (you can have a representative if you wish, eg, a family member, friend or even a lawyer).

You'll also be asked questions and the tribunal will then make its decision. You'll receive the outcome of this within six weeks.

You have 28 days from an original decision date to make a request for the First-Tier Tribunal (Property Chamber – Residential Property), or FTT, to set aside a decision and re-evaluate it.

This is your opportunity to send further relevant documentation to the FTT or make another representative available at the next hearing.

You can search legislation and previous decisions for help making your own case as well as deciding whether or not you want to take your case to tribunal.

The Government has a searchable database as well as links to legislation that may be relevant to your situation on its previous decisions page.